Since we are all likely spending a lot of time at home this summer, we might at well have some fun doing it!I Today I have a tasty and fun Strawberry Margarita Jello Shots Recipe that is perfect for a fun night at home, or even a late night party with your spouse once the kids are asleep! 🙂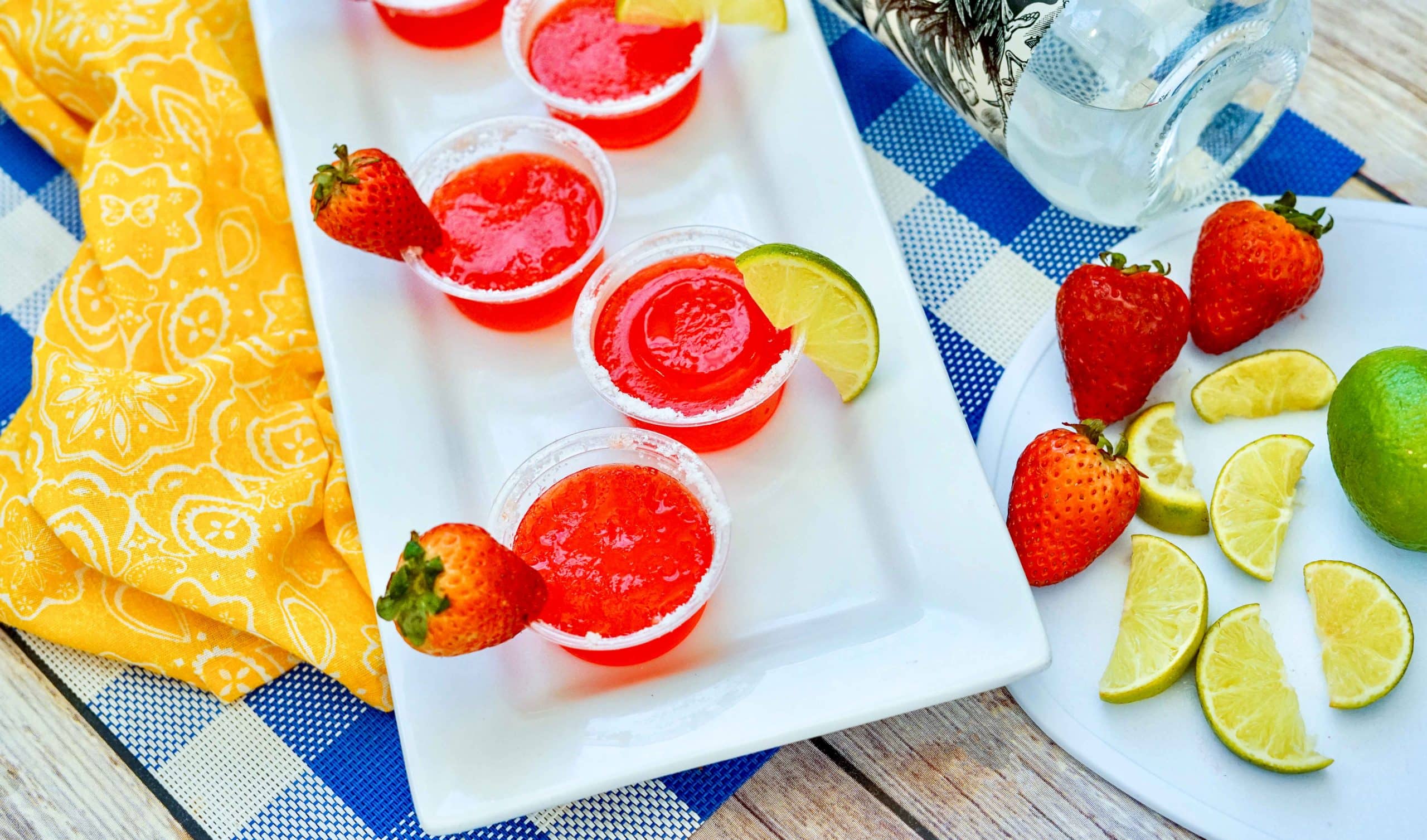 Jello shots are something I simply didn't do in college or before even just a few years ago. I used to see and hear about these fun and simple spiked jello treats from my friends, but somehow never quite got around to trying one.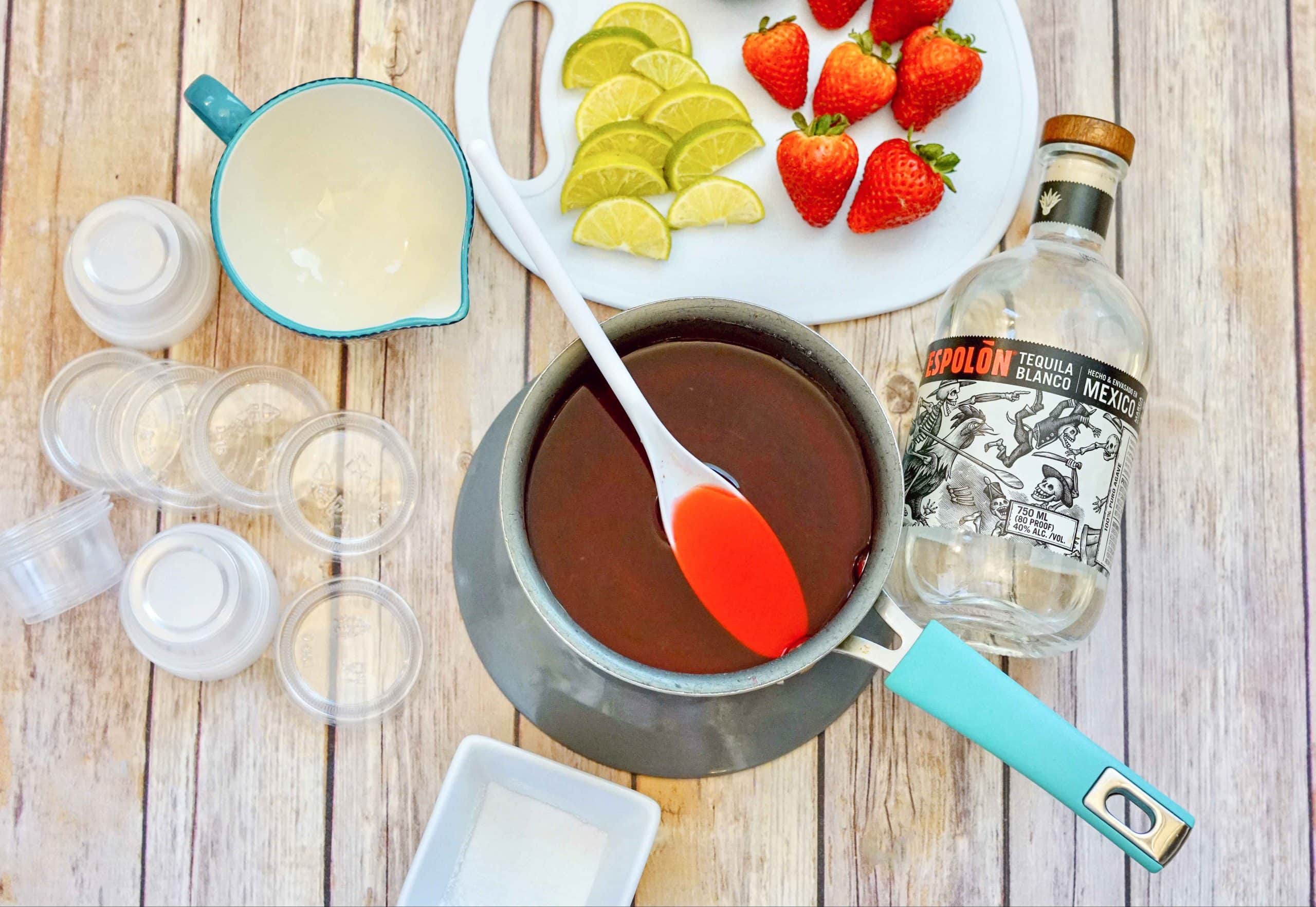 I mean, at the end of the day, I like to *see* my alcohol if that makes any sense? Then I realized, it totally doesn't. It's just like having a daiquiri or a frozen drink, the jello is a bit more solid but it's still a fun way to mix things up.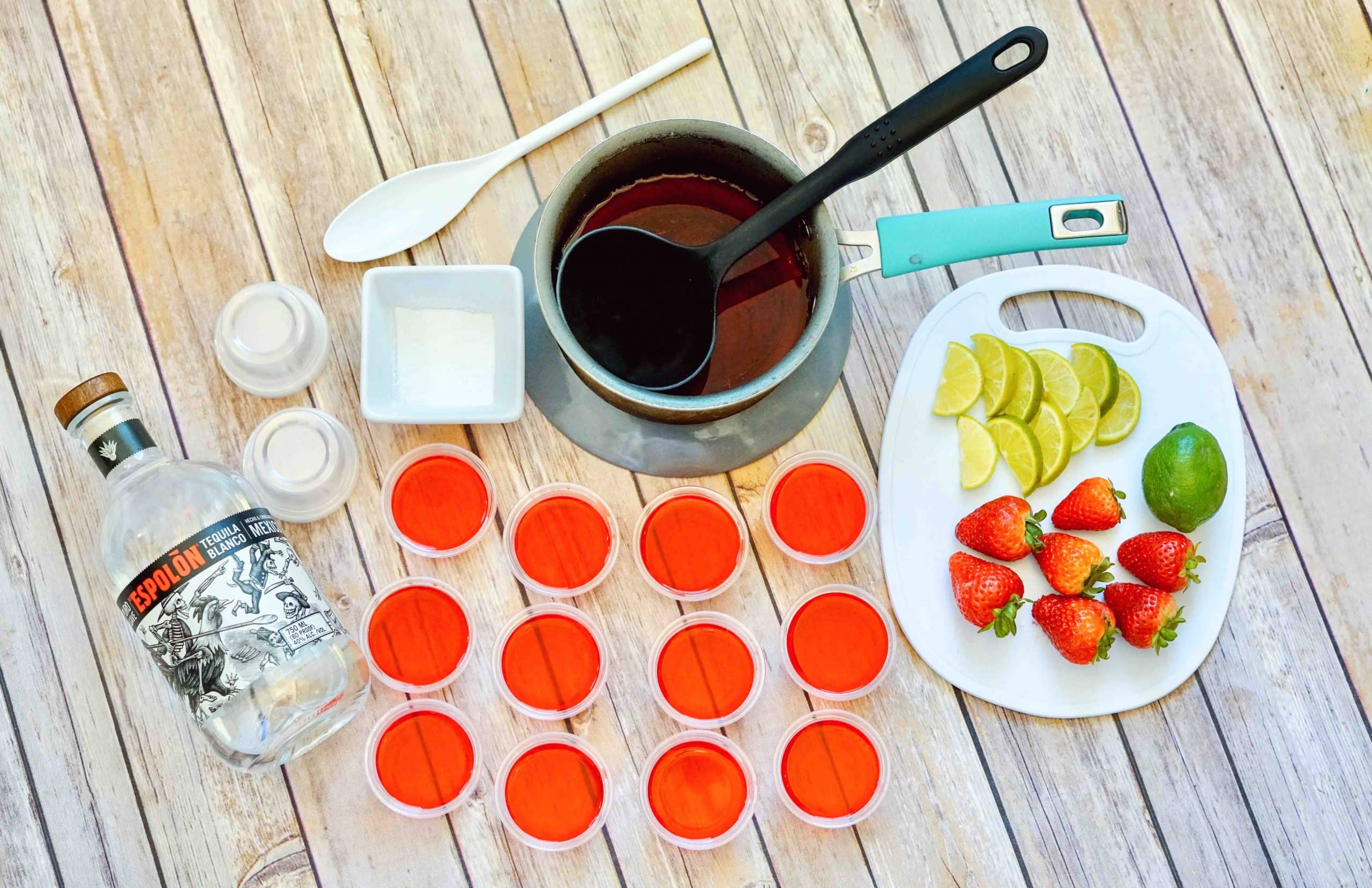 The fun thing about these strawberry margarita jello shots is that they look so pretty. The bright red color of the jello, the salted rim=perfection!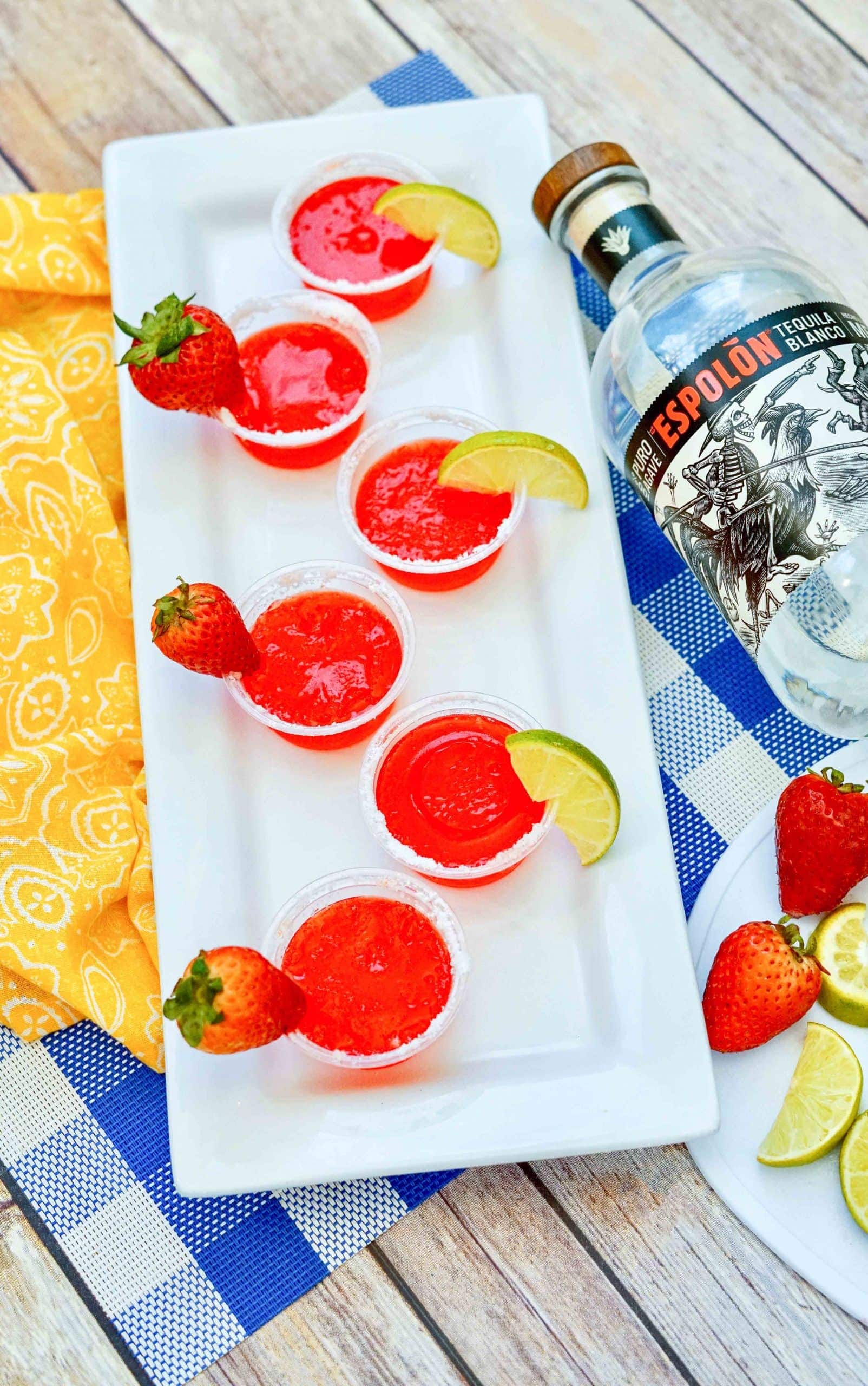 Once we all start meeting together again (some of you have already been cleared to do so!) in large gatherings like BBQs, and other parties, these are a super tasty treat for your guests. Who wants to nurse a drink all night when you can take one of these?
Related: Strawberry Watermelon Daiquiri Recipe
Personally, one of my favorite thing to do is grab tacos and margaritas, I mean–I truly can't tell you how much I love it. This recipe would be awesome for your next taco Tuesday night, or even a cinco de mayo type of event.
Yield:

15-20 individual shots
Strawberry Margarita Jello Shots
Super easy and fun strawberry margarita jello shots perfect for your next party or get together!
Ingredients
Strawberry Jello
1 Cup Water
1 Cup Tequila
Salt
Condiment Plastic Cups
Strawberries & Limes for Garnish
Instructions
Boil 1 cup of water.
Once water is boiling, pour in the strawberry Jello.
Mix well.
Pour in 1 cup tequila.
Mix well.
Pour into condiment cups.
Place in the refrigerator for several hours or until jello is solid.
Once jello is solid, cover the cup edges with salt.
Garnish with strawberries & limes & enjoy!