There are 2 kinds of holiday bakers out there. The kind that banishes everyone from the kitchen, and the kind that invites everyone into the kitchen with them to help. I admit, I can be both depending on my mood.
Doing the baking alone means that you are less likely to have mistakes and less mess and chaos while you are in there. I also love it when others, specifically my kids, come in to help me with all of my holiday baking. I think that you too will be able to find many benefits to letting the kids bake with you this Christmas.
If you are curious to know exactly what benefits can be found from letting the kids bake with you, check out this list that I put together and let me know what you think. Plus I'm sharing a fun Santa Hat Christmas Cupcakes with Cocoa Buttercream recipe for you to try with the kids!
7 Benefits to Letting the Kids Bake with You this Christmas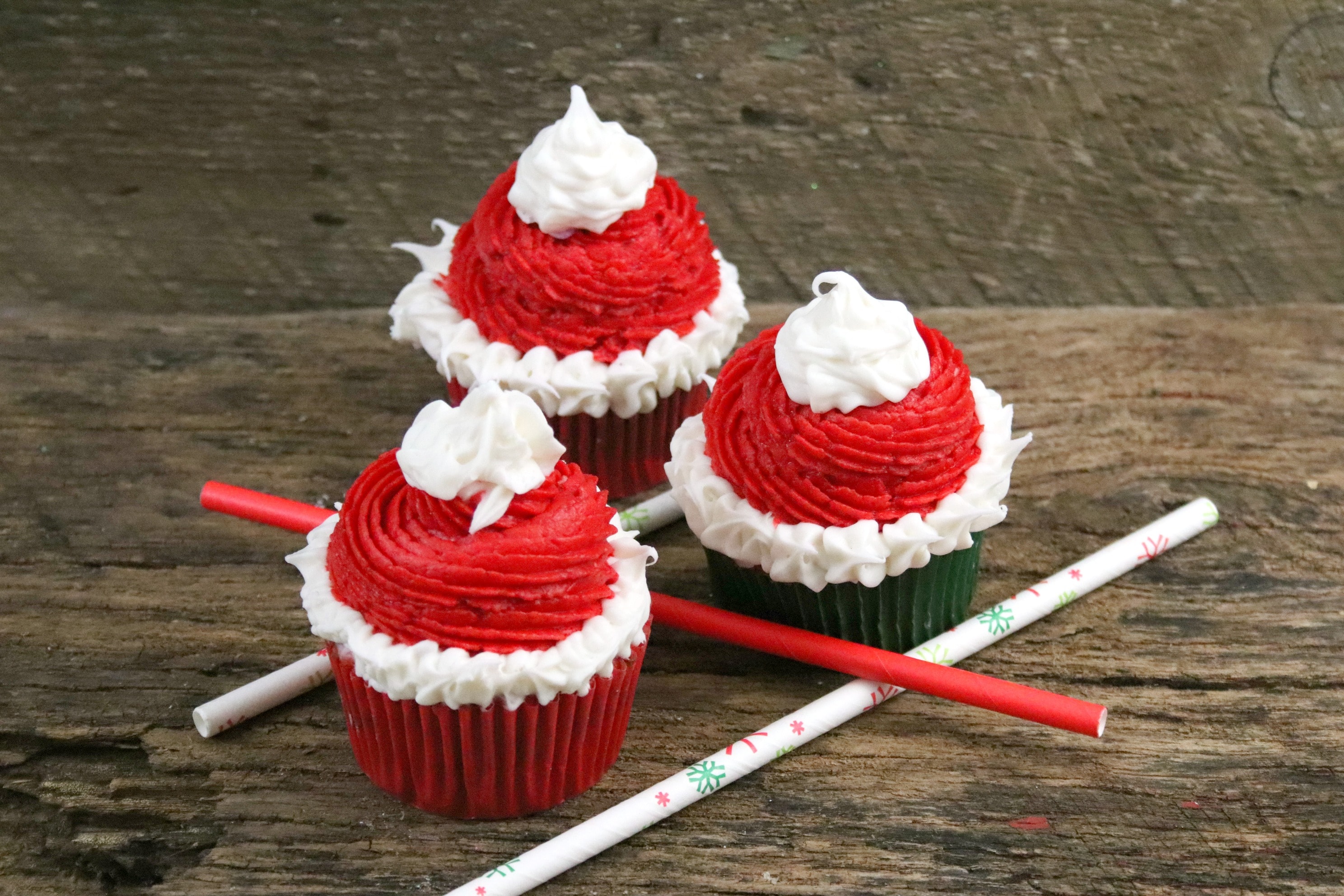 1. So many wonderful memories to be made
Do you have any memories of baking with your parents or grandparents as a child? I'm willing to bet that those memories are pretty good ones, huh? I don't know about you, but I want my kids to have those kinds of memories with me.
2. Teaches them math skills
Measuring ingredients, doubling recipes, counting eggs, etc. These are all ways in which your child's math skills are being built while you are baking together.
3. Builds their self esteem
Do you want to help your children build their self-esteem? Bake with them! Doing a project like this with parents allows for instant feedback which is great, plus simply learning a new skill is known to boost confidence in itself.
4. Bonding time
The time spent in the kitchen can easily turn into time to simply hang out together and talk. Having those kind of moments with your kids is a great way to bond with them.
5. Strengthens planning skills.
In order for a recipe to be successful, the baker needs to set a plan. If you allow the kids to be in charge of preparing for your time in the kitchen by planning out the supplies you need and the tools that you need to use, they will be building their planning skills. Planning skills are a hugely important life skill so this is a great step in building this.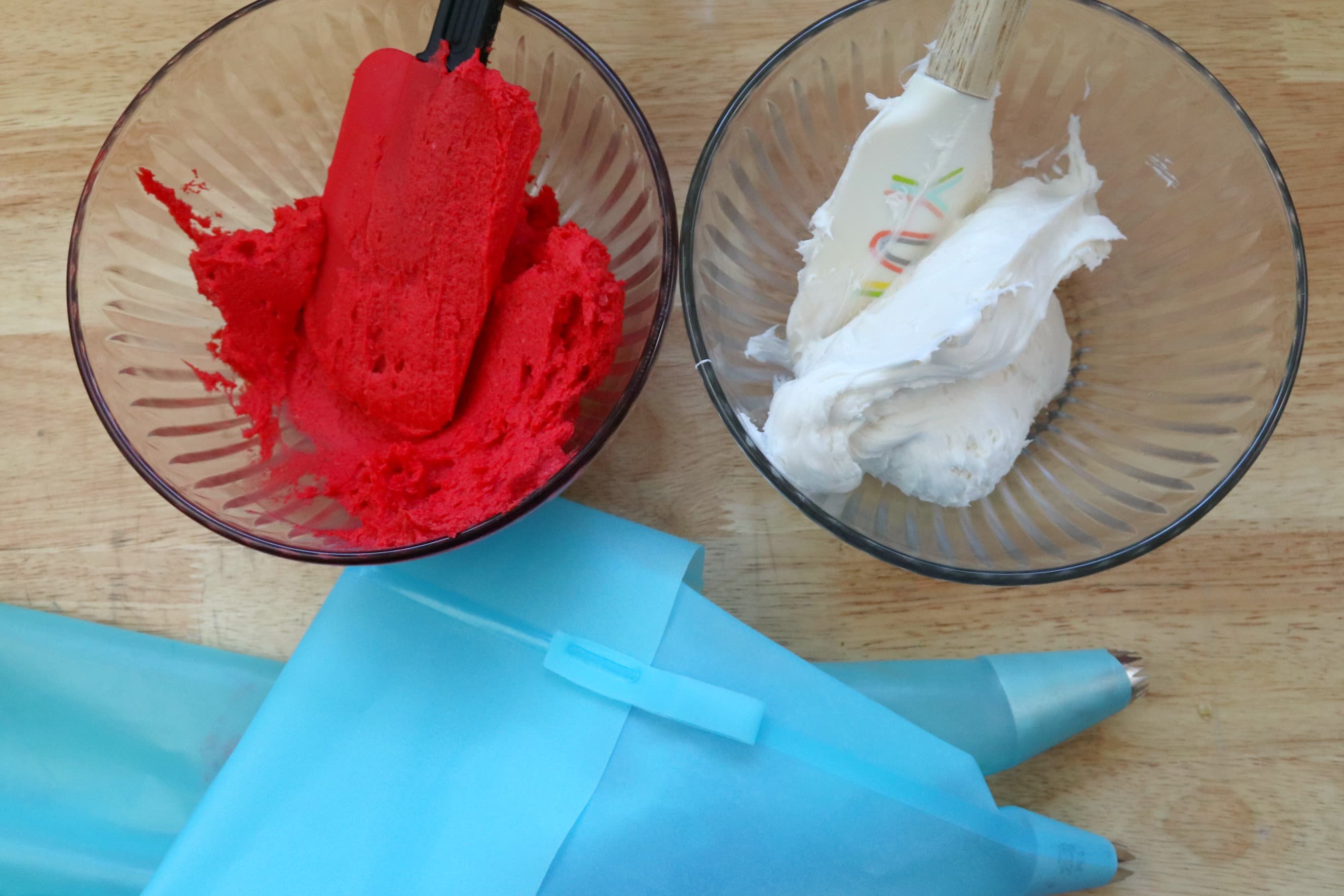 6. Learning cooking skills
To grow up and be an independent adult, you need to learn how to cook. Inviting your kids into the kitchen when they are young gives them an early start at this life skill.
7. It's fun!
If none of these other benefits make you want to get your kids in the kitchen baking with you this Christmas, maybe just knowing how fun it is will do it for you! It is such a fun way to spend quality time together, don't miss your chance. You might just find you want to invite them into the kitchen for more than just Christmas baking!
Here are some more fun baking recipes you can work on with the kids. You can make these fun Christmas Tree Cupcakes and the Christmas themed Snickerdoodles to start! For more inspiration check out my Christmas Pinterest board!
Yield: 12 cupcakes
Easy and Fun Santa Hat Christmas Cupcakes with Cocoa Buttercream Frosting
These festive cupcakes are fantastic for Christmas baking with the kids or Christmas parties!
Ingredients
Cupcake Ingredients:
• 2 ½ cups all-purpose flour
• 2 cups white granulated sugar
• 2 teaspoons baking powder
• 1 teaspoon baking soda
• 1 teaspoon salt
• ½ cup butter, softened
• ½ cup milk
• ½ cup sour cream
• 2 teaspoons vanilla
• 3 large egg
• 6 ounces of white baking chocolate
• Green and red food coloring
Frosting Ingredients
• 1 stick room temperature unsalted butter
• 4 cups confectioners' sugar
• 1/4 cup whole milk
• 1 tablespoon cocoa extract
• Red food color gel
Instructions
Directions for Cupcakes:

Preheat oven to 350 degrees. In a large mixing bowl, add flour, sugar, baking soda, baking powder and salt.
Whisk dry ingredients well.
Using a hand or stand mixer, cream together butter and vanilla until light and fluffy. Add in sour cream and mix on low speed for 1 minute. Add in milk and mix on medium for 1 minute.
On low, mix in eggs, one at a time.
Using the microwave, melt baking chocolate. Mix into the wet ingredients.
Fold the wet ingredients into the dry ingredients.
Divide batter evenly between 3 small bowls. Add green food coloring to one, red food coloring to the other and leave the third bowl uncolored.
Line a 12-cup muffin pan with baking
liners.
Using a spoon, add each color of batter into the muffin tin until abut 2/3 full. Bake for 15-17 minutes, or until a toothpick comes out clean.

Directions for Frosting:
Step 1: In a large mixing bowl or stand mixer, cream together butter and cocoa extract and beat until light and fluffy.


Step 2: Slowly mix in the powdered sugar, 1 cup at a time, while adding a bit of milk in between each cup. for 1 minute or until creamy.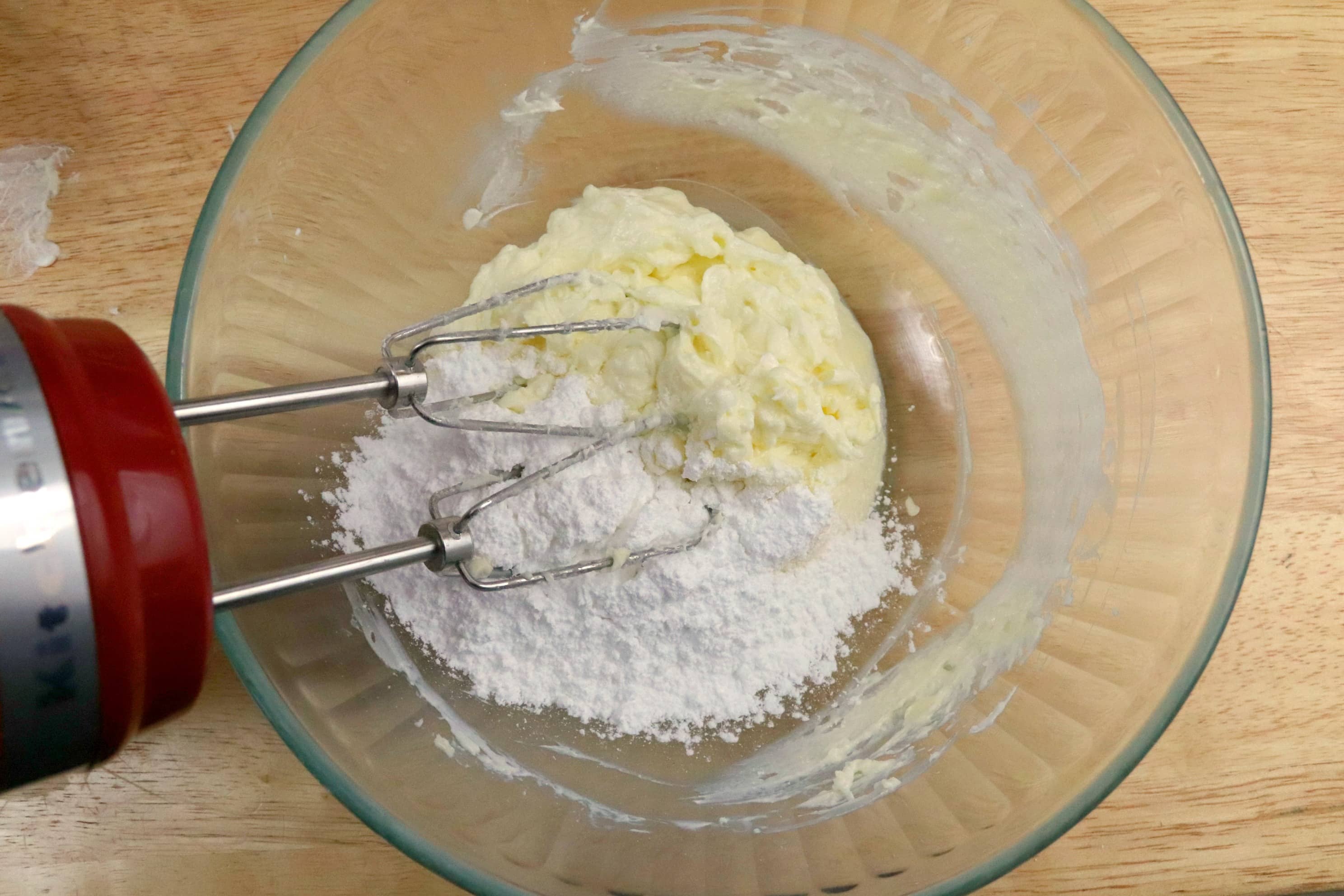 Step 3: Separate frosting into two bowls, adding
red food coloring to one and leaving the other without color. Place into two separate piping bags. Pipe the red frosting in a swirl. Next take the piping bag with the white frosting and add a tip to the top of the red swirl. Then pipe small swirls around the base of the red swirl.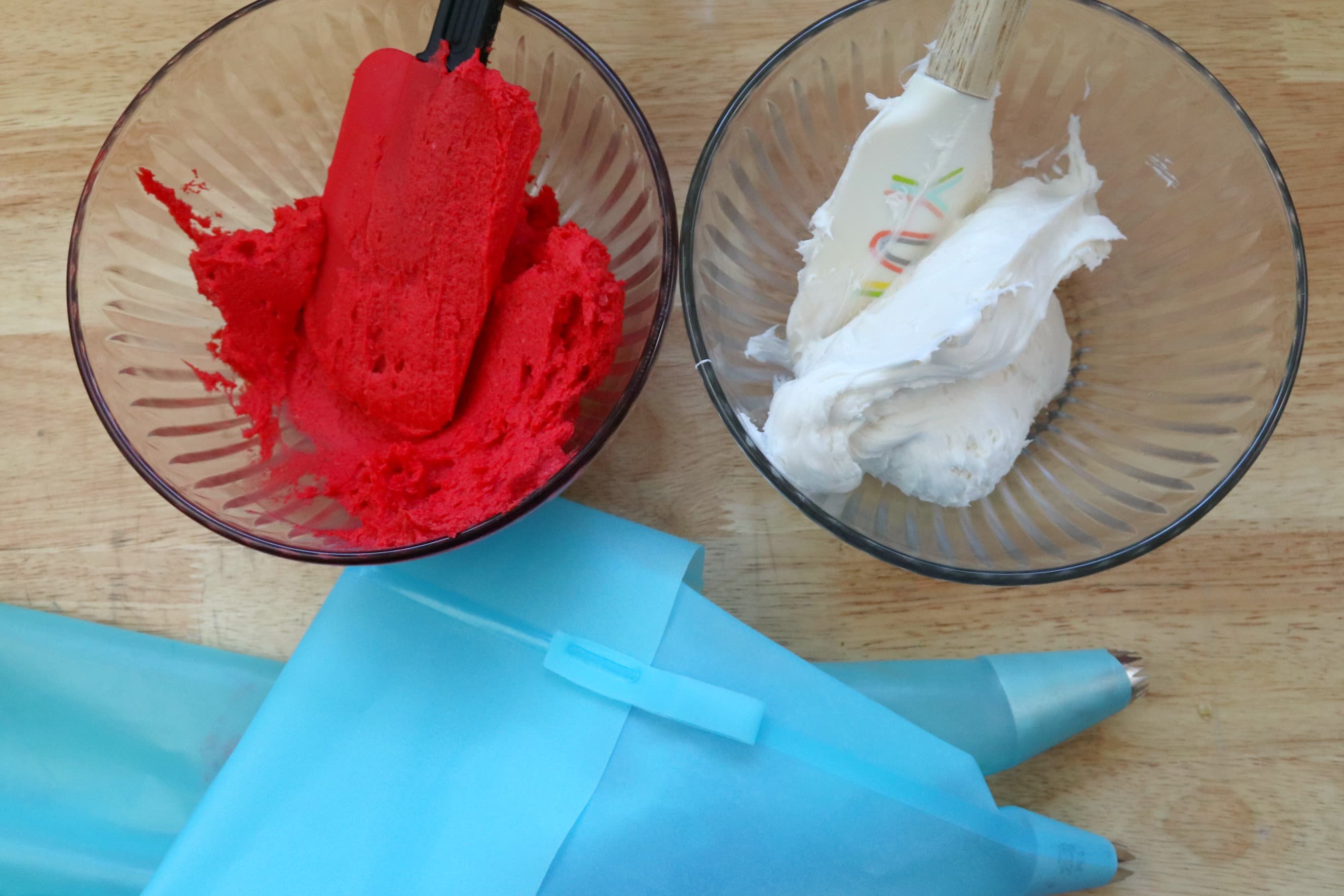 Do your kids help you bake during the holidays? What is your favorite part of this holiday tradition? Are you going to make Santa Hat Christmas Cupcakes?
Hi! I'm Nellie. I am a busy mama of three, wife to my high school sweetheart who loves to cook, workout and stay organized! I love to share helpful printables, the best recipes and fitness tips for the modern mom. I strongly believe that every mom can feed their family well, take proper care of themselves and have fun along the way! Read my story.
Get comfortable and be sure to come hang out with me on social. Don't grab your free fitness journal before you go!