Imagine walking into a room filled with the aroma of freshly baked cookies, the glow of twinkling lights, and the sight of a magical treat that captures the essence of Christmas. Enter the Santa Hat Christmas Buttercream Board!
This eye-catching, mouth-watering board is an explosion of flavors and textures, all arranged to mimic a Santa hat. Using ready-made ingredients like canned red and white frosting, along with a merry assortment of pretzels, cookies, and marshmallows, this board is a holiday dream come true for those who love to celebrate Christmas with gusto!
FAQs
What Type of Frosting Should I Use?
For this recipe, store-bought cans of red and white frosting work perfectly. You could opt for cream cheese, buttercream, or even whipped frosting depending on your personal preference.
Can I Make This in Advance?
Yes, you can assemble the base a day in advance but it's best to add the marshmallows and other toppings right before serving.
Can I Substitute the Cookies?
Absolutely! Feel free to use your favorite Christmas cookies or even homemade ones if you'd like.
Tips and Tricks
Smoothing the Frosting
For a clean, polished look, use a spatula or the back of a spoon to smooth out the frosting once you've spread it on the board.
Arrangement
Think of this board as an art project. Arrange the pretzels, cookies, and marshmallows in layers or patterns for a visually striking effect.
Variations
Add Fruit
You can add some sliced strawberries or cherries for a fruity twist.
Make it Gluten-Free
Substitute the cookies and pretzels with gluten-free versions if you or your guests have dietary restrictions.
Where to Serve
This board is perfect for Christmas parties, family gatherings, or even as an indulgent treat to enjoy while watching Christmas movies. Its festive appearance makes it a show-stopping centerpiece.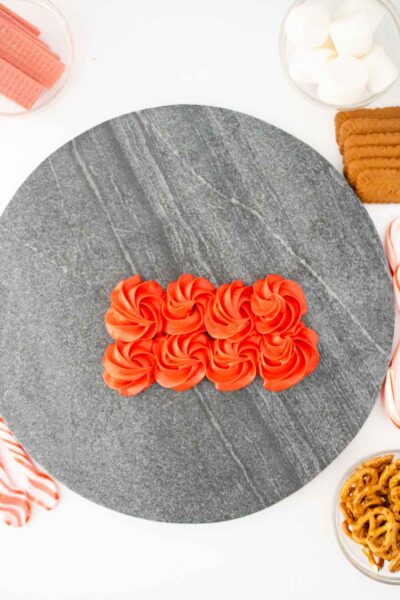 Storage
The board can be covered with cling film and stored in the fridge for up to two days. However, the marshmallows may get a little soggy, so it's best to consume it as soon as possible.
Common Problems and How to Avoid Them
Frosting Melting
If you're serving this outdoors or in a warm room, the frosting may start to melt. To avoid this, serve the board in a cool environment.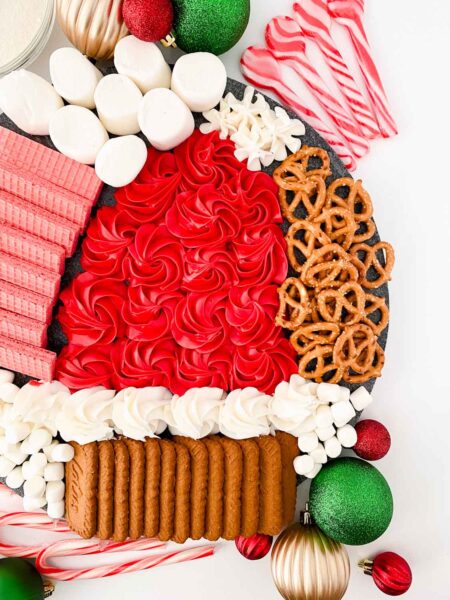 Soggy Pretzels
Nobody likes soggy pretzels! To prevent this, add the pretzels just before serving.
Tips for Making This Recipe with Kids
Children will have a blast helping you assemble the board. Let them get creative with the arrangement of the pretzels and marshmallows. Just ensure adult supervision when handling the frosting to make sure it spreads evenly.
Topping Options
Feel free to go wild with additional toppings like sprinkles, chocolate chips, or even small candies. More is more when it comes to Christmas, after all!
Why This Recipe Works
The Santa Hat Christmas Buttercream Board is not just a treat; it's an experience. The contrast of flavors—from the sweet, fluffy marshmallows to the salty crunch of pretzels—creates a delightful sensory adventure.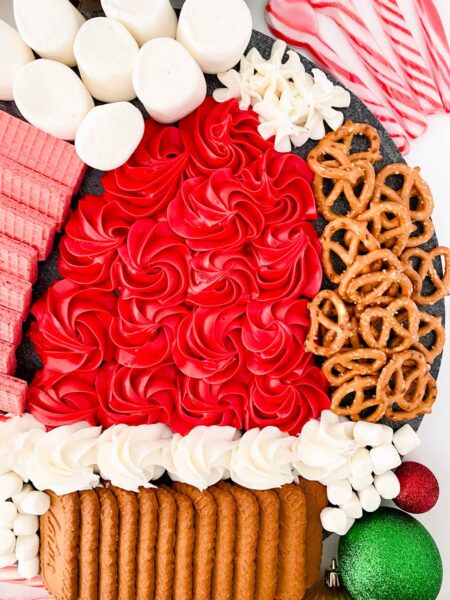 The use of red and white frosting captures the quintessential Christmas color scheme, while the varied textures make each bite interesting. It's an inclusive dish that allows for creativity and personalization, making it a true holiday winner. Happy Holidays!
Here are some other amazing Christmas posts to check out:
Yield:

12-20
Easy Buttercream Santa Hat Board
This amazing Santa Hat Buttercream board is so easy to make for all of your Christmas Festivities!
Ingredients
1 store bought can of red frosting
1 store bought can of white frosting
1 cup mini pretzels
1 small pack biscoff cookies
1 small pack strawberry wafer cookies
1 cup mini marshmallows
1 cup standard size marshmallows
Instructions
First start by mixing your store bought frosting. If you have a hand held mixer, use ONE beater on the mixer, insert into the plastic can and mix, the frosting will become smooth and fluffy after about 45 sec.
Do this for both the red and white frostings.
Fit piping bags with the 1M tips
Add red to one bag, white to the other.
Decide where you want to place the hat, in the center or off centered.
(I went off center due to the length of the wafers I was adding to the board).
To make the rosettes: Lift the piping bag slightly above the board.
Squeeze with consistent pressure in a circle.
Do not drag on the board or the rosettes will be flat.
Make several in a row, the keep creating rows until the hat forms
Add a longer line of white rosettes at the bottom for the bottom of the hat and then "star tip" the top.
To make the star, squeeze out a little frosting then stop squeezing and pull off.
This should make a textured "star tip" cotton ball for the hat
Next position all of your favorite treats.
Nutrition Information
Yield
20
Serving Size
1
Amount Per Serving
Calories

54
Total Fat

1g
Saturated Fat

0g
Trans Fat

0g
Unsaturated Fat

1g
Cholesterol

0mg
Sodium

52mg
Carbohydrates

10g
Fiber

0g
Sugar

6g
Protein

1g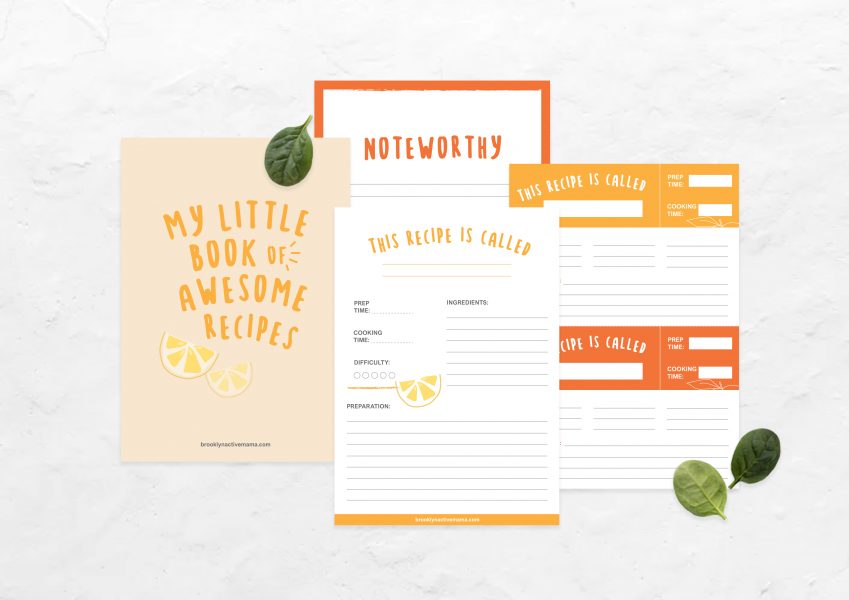 Before you go, grab Your Free Printable Recipe Kit!
Write down your favorite recipes and create your own personal cookbook of your favorite food creations!
Hi! I'm Nellie. I am a busy mama of three, wife to my high school sweetheart who loves to cook, workout and stay organized! I love to share helpful printables, the best recipes and fitness tips for the modern mom. I strongly believe that every mom can feed their family well, take proper care of themselves and have fun along the way! Read my story.
Get comfortable and be sure to come hang out with me on social. Don't grab your free fitness journal before you go!