Today I am sharing an easy recipe for Copycat Red Lobster Biscuits! They are buttery, cheesy and the perfect side dish! Super easy to make too!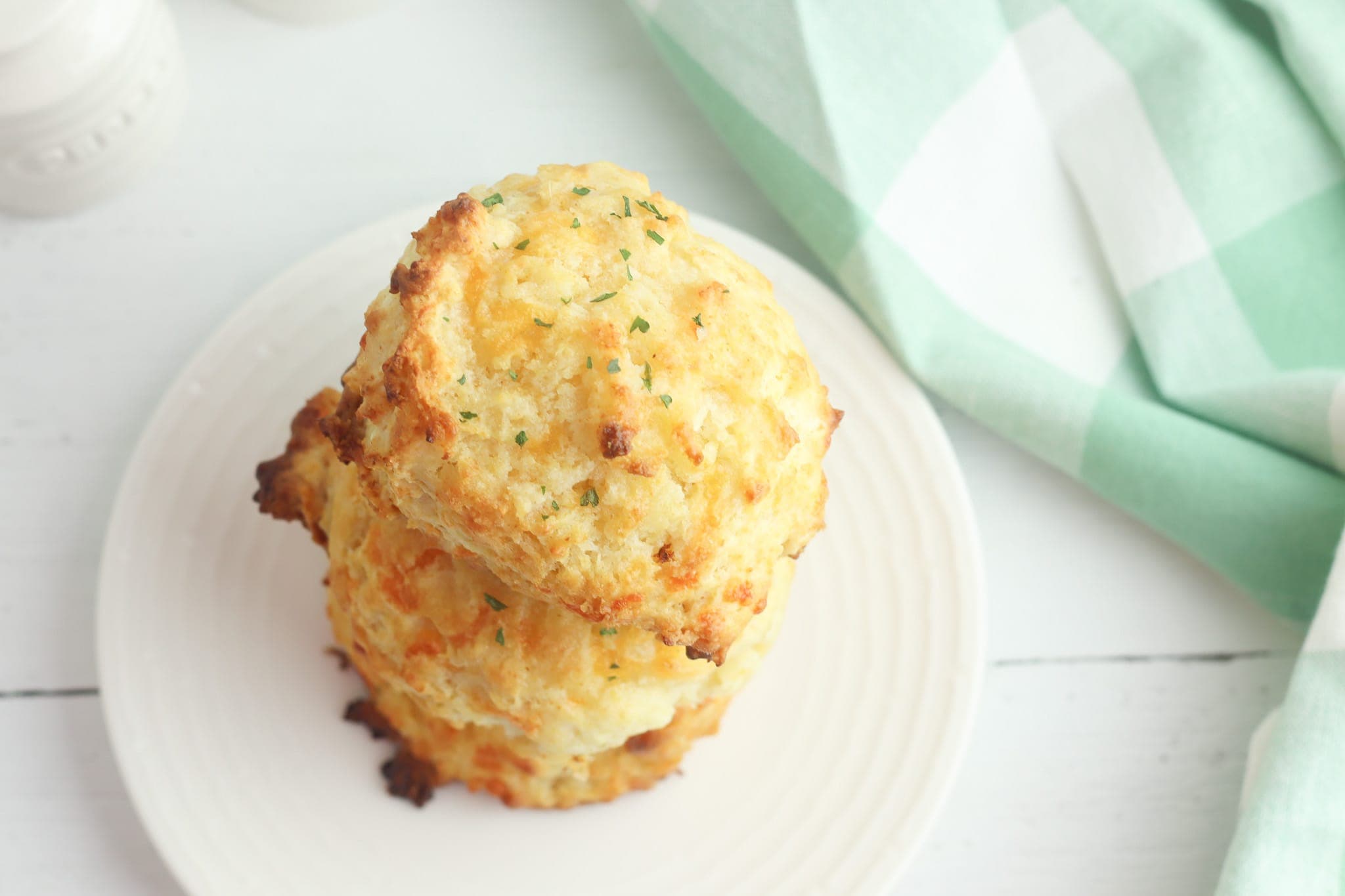 Pre lockdown our family likes to have a night out here and there. We might catch a movie at the theater, grab a bite to eat after and indulge in dessert.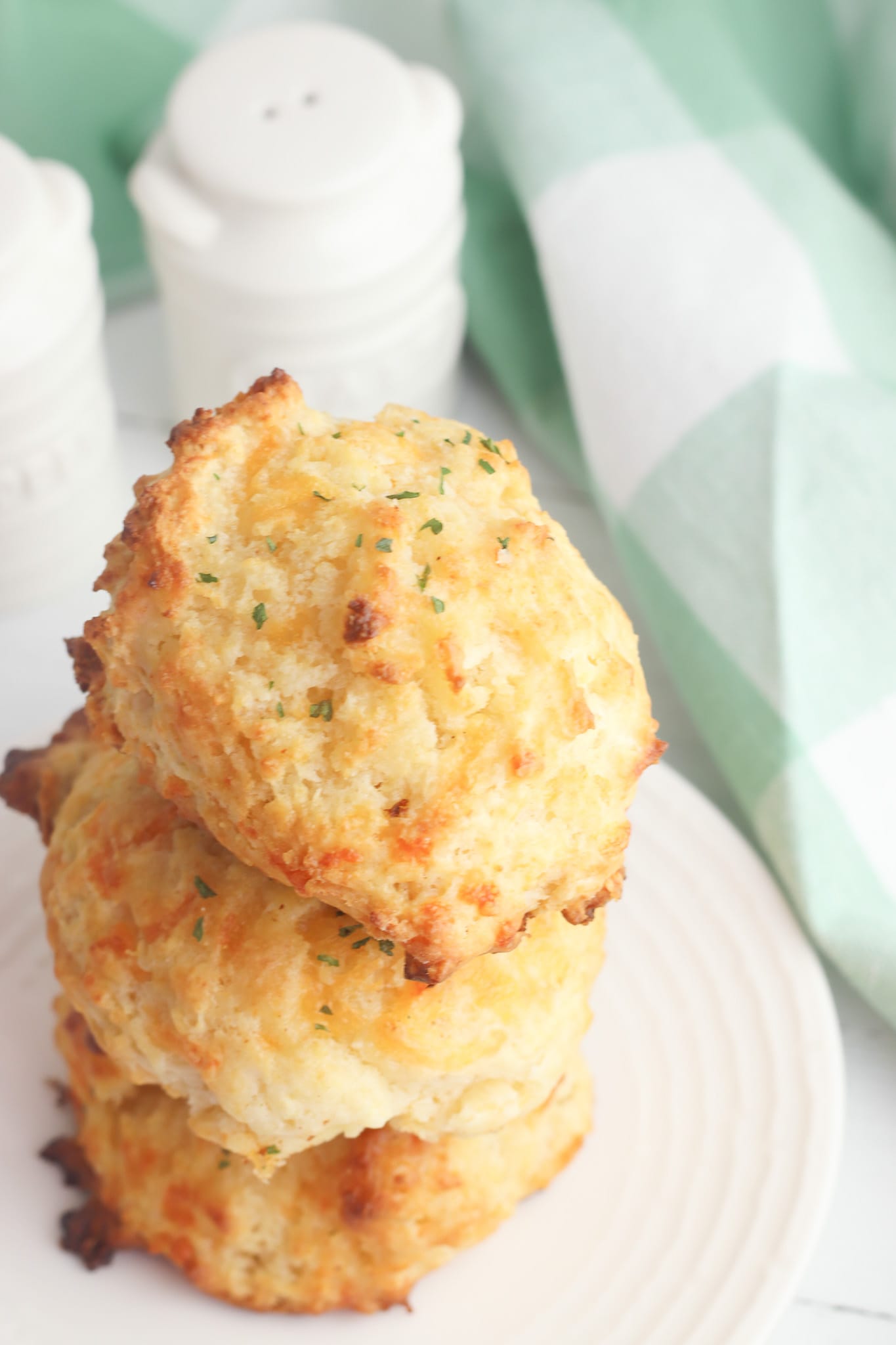 The opportunity doesn't come often, something I'm sure many of my readers can relate to, but when it does it's a wonderful way to take in new things. It allows us to create a stronger bond as a family and get out of the same ole routine we sometimes find ourselves stuck in.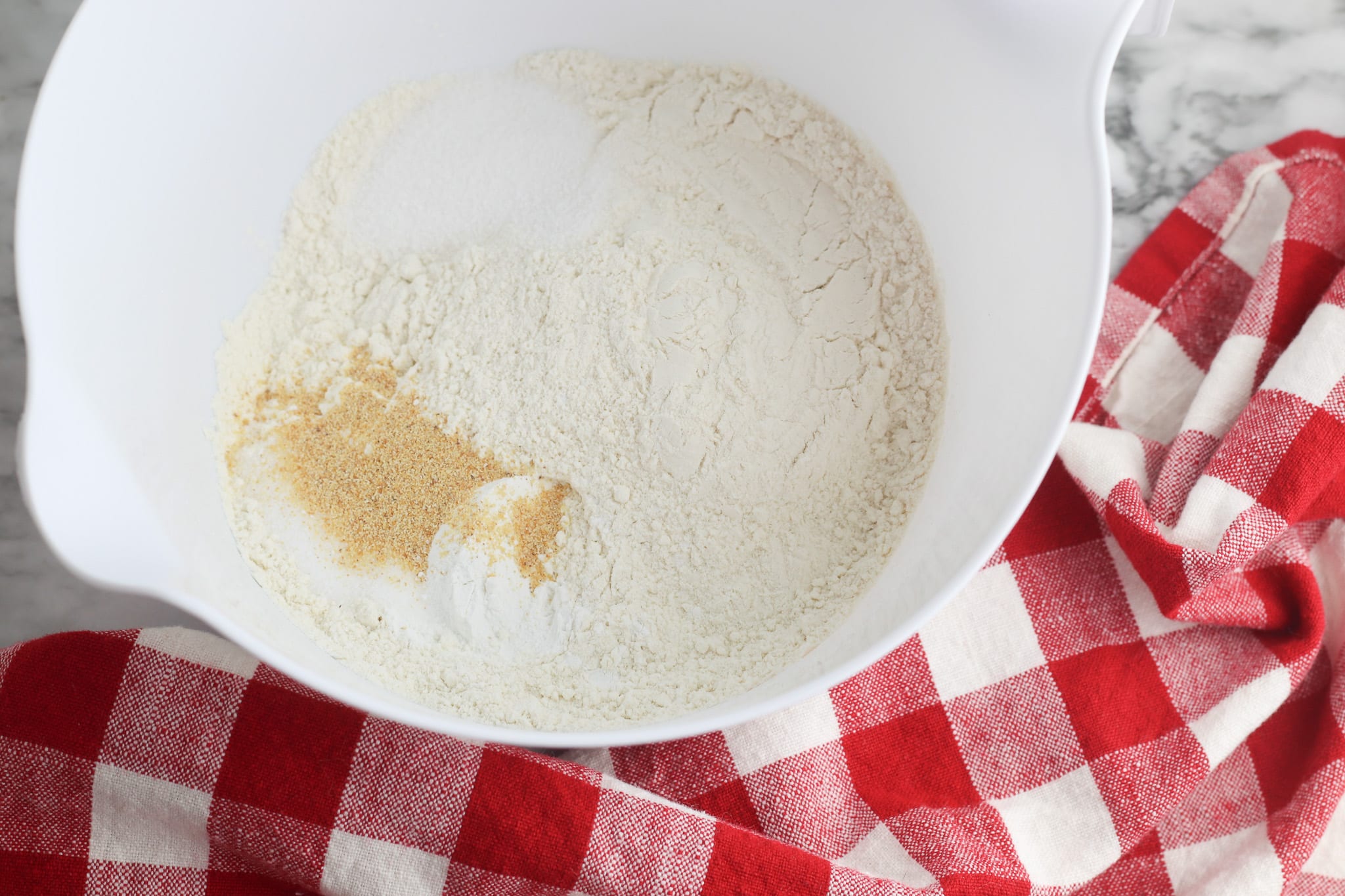 I'm not too particularly worried about it though. These experiences can be carried out in the comfort of our home, in a setting far more intimate than any physical location. Honestly, sometimes it was HARD with kids to eat out, but still, I miss it.
More delicious copycat recipes
When indoors our family can feel free to be entirely themselves, enjoy belly laughs at the dinner table and even slurp our noodles if we're feeling silly. No tipping required, no dress code, etc.
Our family is made up of varying tastes. One prefers Italian foods, while another can be craving Chinese cuisine. The best part of enjoying my time spent in the kitchen during this whole quarantine business, is that when the cravings hit I can usually whip up a recipe that is pretty close to a restaurants original (thanks Pinterest!).
For example, Red Lobster and their biscuits. Is there anything better? Flavored with fresh herbs and cheddar, these biscuits are so fluffy and downright delicious that I'm guilty of ordering them to go, just by themselves!
Of course, with all the new rules and health concerns we can't just go out and grab our favorites, so, I decided to make my own version of these buttery, fluffy and cheese packed biscuits right here at home.
This particular recipe makes a small bunch (6) but if you want more you can easily double the ingredients.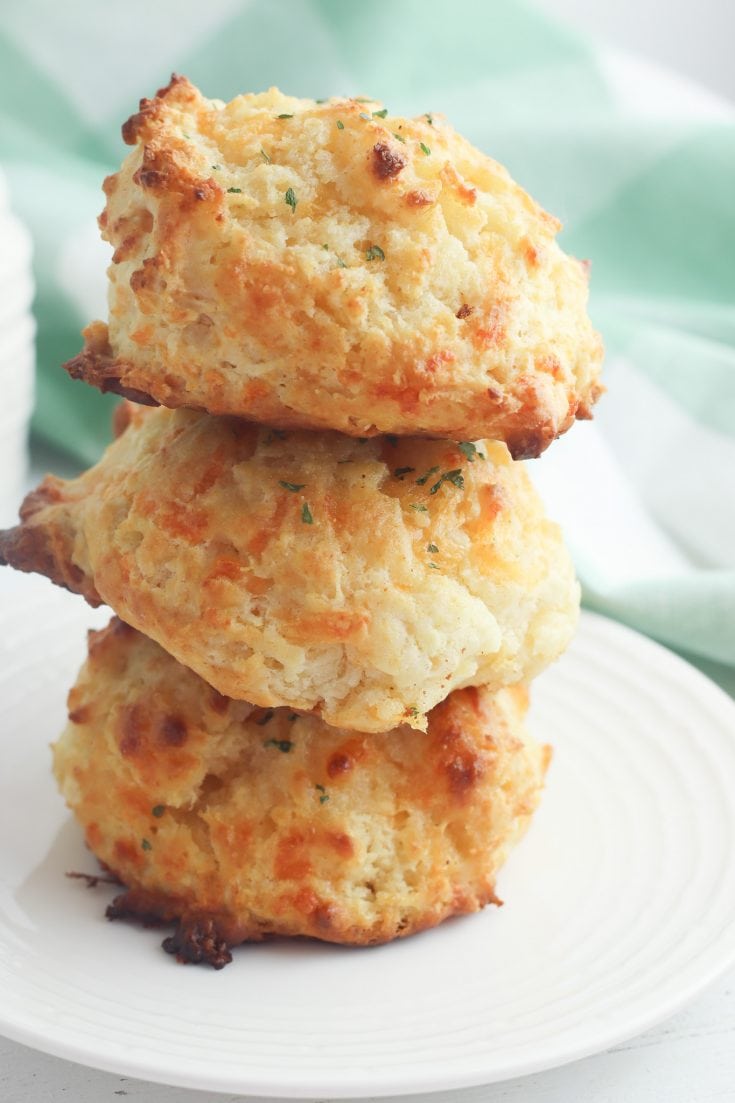 Yield: 6 biscuits
Copycat Red Lobster Cheddar Bay Biscuits
Prep Time: 10 minutes

Cook Time: 15 minutes

Total Time: 25 minutes

This amazing small batch of copycat red lobster cheddar bay biscuits are perfect for anytime! They are cheesy, savory and just like the real thing!
Ingredients
2 cups flour
1 tablespoon baking powder
1 tablespoon sugar
1 teaspoon salt
½ teaspoon garlic powder
1/3 cup butter, cubed at room temperature
1 cup shredded sharp cheddar cheese
1 cup milk
For the butter topping:
3 tablespoons butter, melted
½ teaspoon dried parsley
½ teaspoon garlic powder
Instructions
Preheat oven to 425 degrees and prepare a baking sheet by greasing with nonstick cooking spray.
In a large bowl, whisk together the flour, baking powder, sugar, salt, and garlic powder.
Add the cubed butter and work it into the flour with a pastry blender.
When the mixture resembles coarse sand, add the cheese and stir to combine.
Pour in the milk and stir carefully until just combined, being careful not to overmix the dough.
Use an ice cream scoop or ¼ cup to scoop out balls of dough.
Place the dough on the prepared baking sheet and bake for 13 to 15 minutes, until golden brown.
While the biscuits are baking, prepare the butter topping by mixing together the melted butter, dried parsley, and garlic powder in a small bowl.
Brush the butter over the baked biscuits before serving.
Hi! I'm Nellie. I am a busy mama of three, wife to my high school sweetheart who loves to cook, workout and stay organized! I love to share helpful printables, the best recipes and fitness tips for the modern mom. I strongly believe that every mom can feed their family well, take proper care of themselves and have fun along the way! Read my story.
Get comfortable and be sure to come hang out with me on social. Don't grab your free fitness journal before you go!