This is the race that was the catalyst for my love for running. Last year, I saw so many inspiring girls on social media at the Princess Half Marathon in their cute outfits smiling from ear to ear and I looked on with a tinge of jealousy because after all I could barely run a 5k–how on earth would I be able to run 13.1 miles?
A few months later I ran a 5k and actually liked it. A wonderful blog friend commented and told me that I should admit I actually like running and the rest is history. 2 10ks, 3 Half Marathons later and I was ready to run the Princess Half Marathon.
The Expo
We got there relatively easily and we stayed on Disney property at the Port Orleans French Quarter Resort. The special race weekend transportation took us to the expo Saturday with barely 4 hours to spare before they closed up shop (with my bib!).
I got my bib then ventured over to another building in the complex for my technical tee and other gear.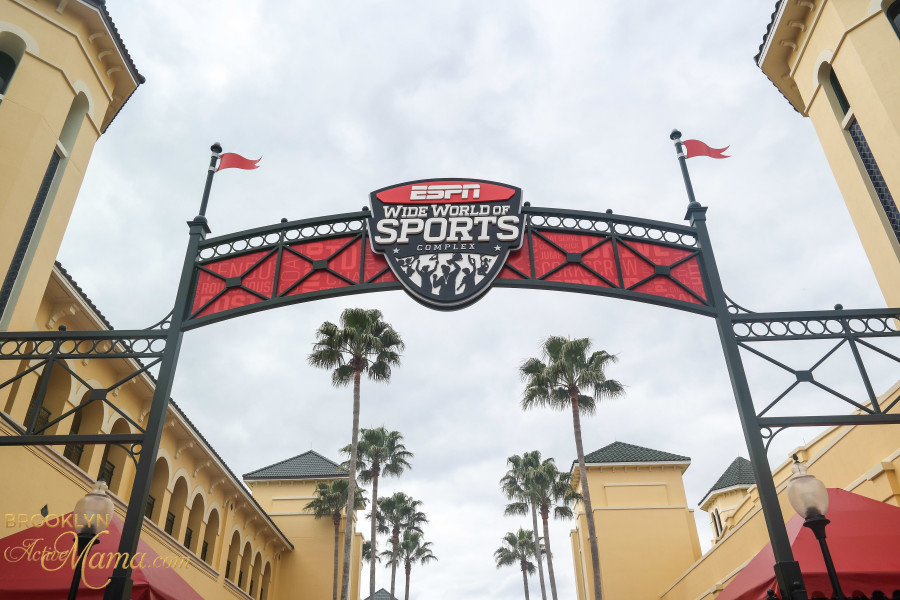 The expo was just a little smaller than the Philadelphia Marathon Expo, and definitely smaller than the NYC Marathon Expo. I wanted to hold on to my money but that didn't happen!
The first thing I got was a commemorative jacket. I wish I had preordered the official jacket when I registered but it's so hard to pay for something that you haven't seen! (The jackets ended up being really cute). The next thing I got was another tee for the gym and the gazillion races I will be doing for guaranteed marathon entry next year.
There were lots of gu, glide, headbands etc on sale. Standard expo fare. I bought a really cute sparkly yellow headband to match my costume. (Because no costume is complete without a headband!).
Next I went over to New Balance where I was hoping and praying that the 2015 commemorative Minnie sneakers were still in stock. Thankfully they were! I loved them even more in person.
Check out the quick video of a taste of what the Princess Half Marathon Expo is like!
After that we took a cab over to downtown Disney because hubby wanted to go to Bongos Cuban Cafe and I had no objections! After Lunch/Dinner we headed back to the room for an early night. Staying at Port Orleans French Quarter allowed us to take a boat from DTD which was just so cool!
In true RunDisney fashion, had to be up by 3am to be on a bus by 3:30am. I laid out all the essentials including my FlipBelt filled with Clif Shots and a portable battery charger for my phone.
I was in bed by 7pm. It wasn't easy with all the butterflies but once I took a couple of deep breaths I was sleeping like a baby. Surprisingly enough I didn't have any of the usual pre race missing the alarm clock dreams. The next morning I was up at exactly 2:48am ready to go. Wide awake, ready to officially get my bling!
Even though I told the hubby not to wake up with me he insisted on taking some pictures in the room.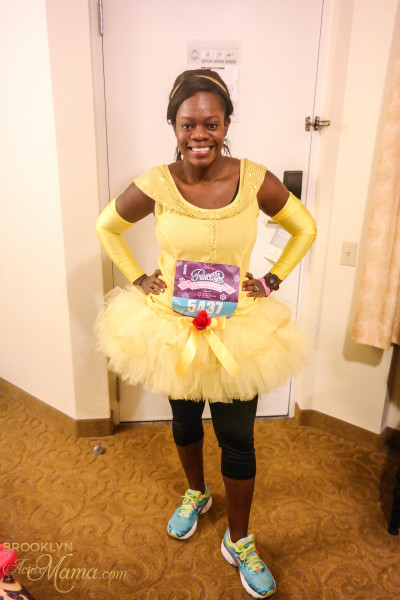 We double checked our plan to meet later and then it was off to the races!
Stay tuned for part two that includes corral fun, characters galore and a mile by mile breakdown of the Princess Half Marathon.
If you have stayed on Disney Property before, which is your favorite resort? What is the earliest you have ever had to get up for a race? Which princess would you dress up as??
Hi! I'm Nellie. I am a busy mama of three, wife to my high school sweetheart who loves to cook, workout and stay organized! I love to share helpful printables, the best recipes and fitness tips for the modern mom. I strongly believe that every mom can feed their family well, take proper care of themselves and have fun along the way! Read my story.
Get comfortable and be sure to come hang out with me on social. Don't grab your free fitness journal before you go!