New Year's Parties are the best. It is a time that is filled with so much hope and renewal. Something about the last day of the year and the first day of the year holds a special kind of excitement in the air! Today I am sharing a fun New Years Party Activity For Family, friends and anyone else! This New Years Party Activity involves candy and dice, and it is a super fun way to celebrate the new year!
How Can I Make New Year's Fun At Home?
There are a couple of things that might keep you home on New Year's Day and those two things are weather and kids. Most of the country is super cold–especially NYC. Out of all of my years living here I went to see the ball drop just one time.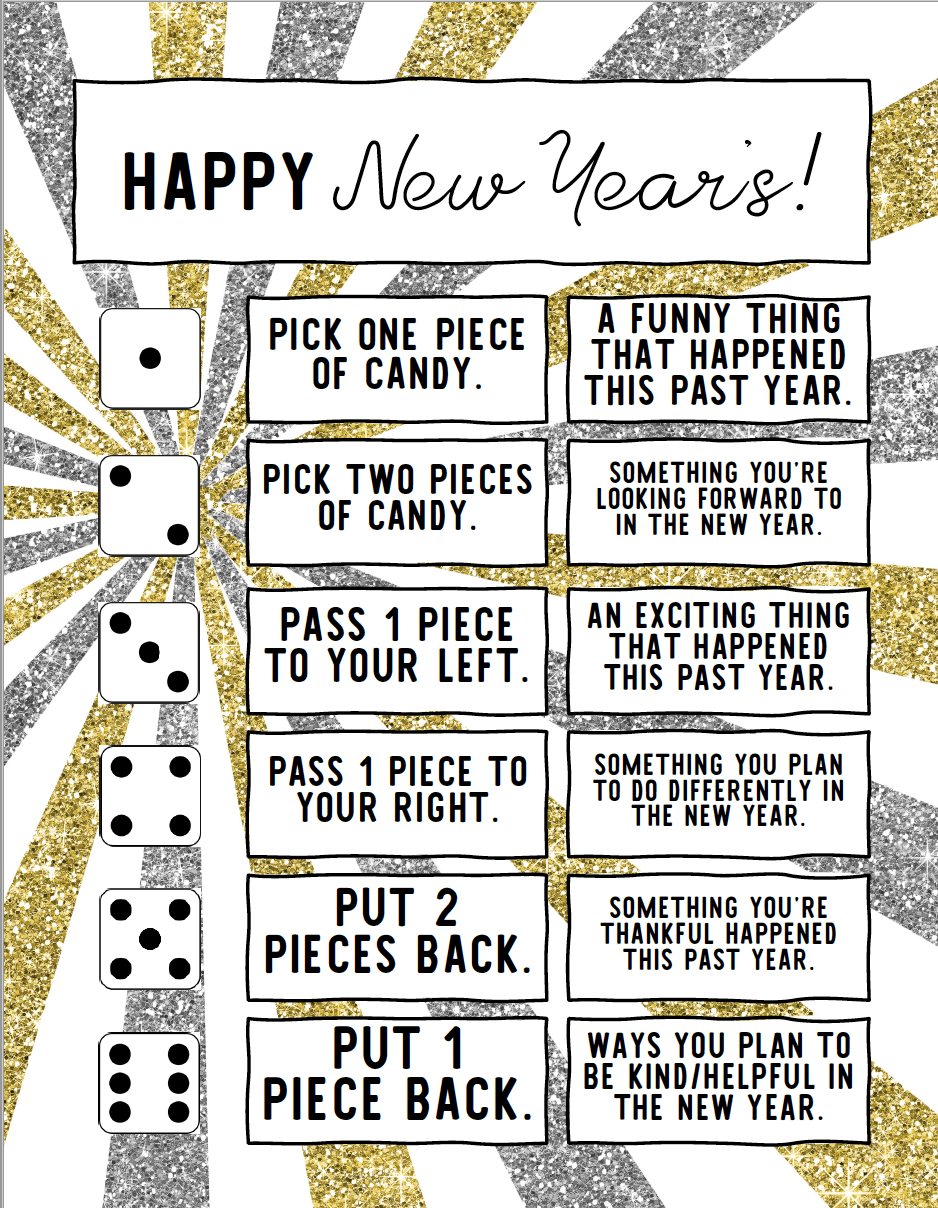 I was 19 years old and it was about 10 degrees outside. Something I will never do again (unless someone puts me up in a hotel in Times Square to watch from a warm and cozy place!).
Between the cold and the kids that will likely fall asleep before midnight, you can find some other fun ways to celebrate New Year's Day. You can have a special dinner, go to the Dollar store and purchase some hats, confetti and more decorations. You can watch a special movie that you all enjoyed during the year. Or even take some time to reflect with these free conversation cards.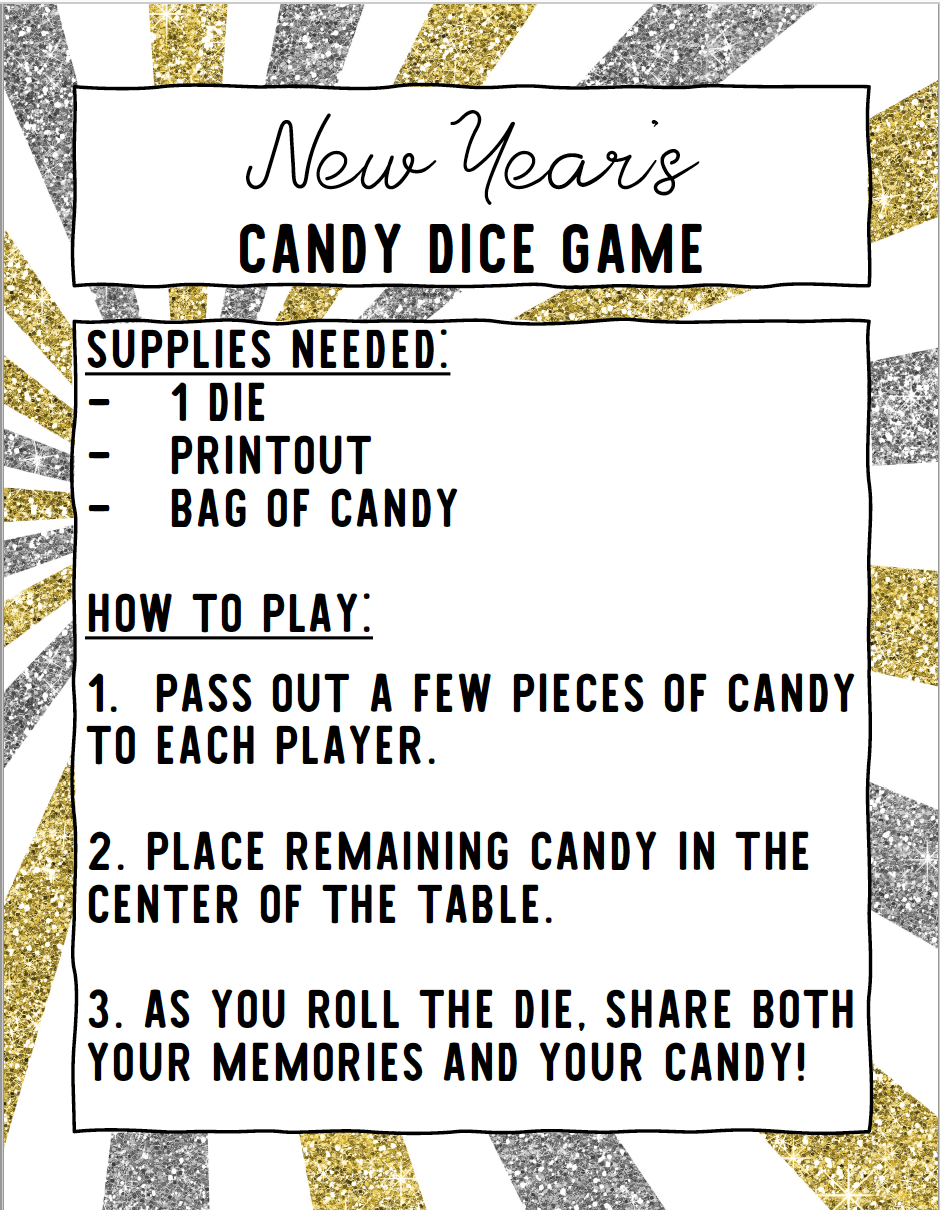 Celebrating New Year's Day can really be whatever you need it to be as long as you are spending it together.
New Year's Party Activity: Candy Dice Game
Today I've got s super fun printable download for you! Here is how the game works:
Supplies Needed:
1 die
Printout
Bag of candy
Instructions:
How to Play:
1. Pass out a few pieces of candy to each player.
2. Place remaining candy in the center of the table.
3. As you roll the die, share both your memories and your candy!
For example: If you roll "one" on the die, you:
Pick one piece of candy and share a funny thing that happened this past year.
If you roll "two" on the die, you:
Pick two pieces of candy & share something you're looking forward to in the new year.
However if you roll "three" on the die, you:
Pass 1 piece of candy to your left & share an exciting thing that happened this past year.
There are options up to six! So grab your bowl of candy and have fun!
Hi! I'm Nellie. I am a busy mama of three, wife to my high school sweetheart who loves to cook, workout and stay organized! I love to share helpful printables, the best recipes and fitness tips for the modern mom. I strongly believe that every mom can feed their family well, take proper care of themselves and have fun along the way! Read my story.
Get comfortable and be sure to come hang out with me on social. Don't grab your free fitness journal before you go!