A very important question ask when planning for a baby is how to save money on diapers. Since diapers are one of the most needed items when you have a baby, and obviously one of the most expensive items you have to purchase regularly a lot of moms to be want to stock up as often as they possibly can.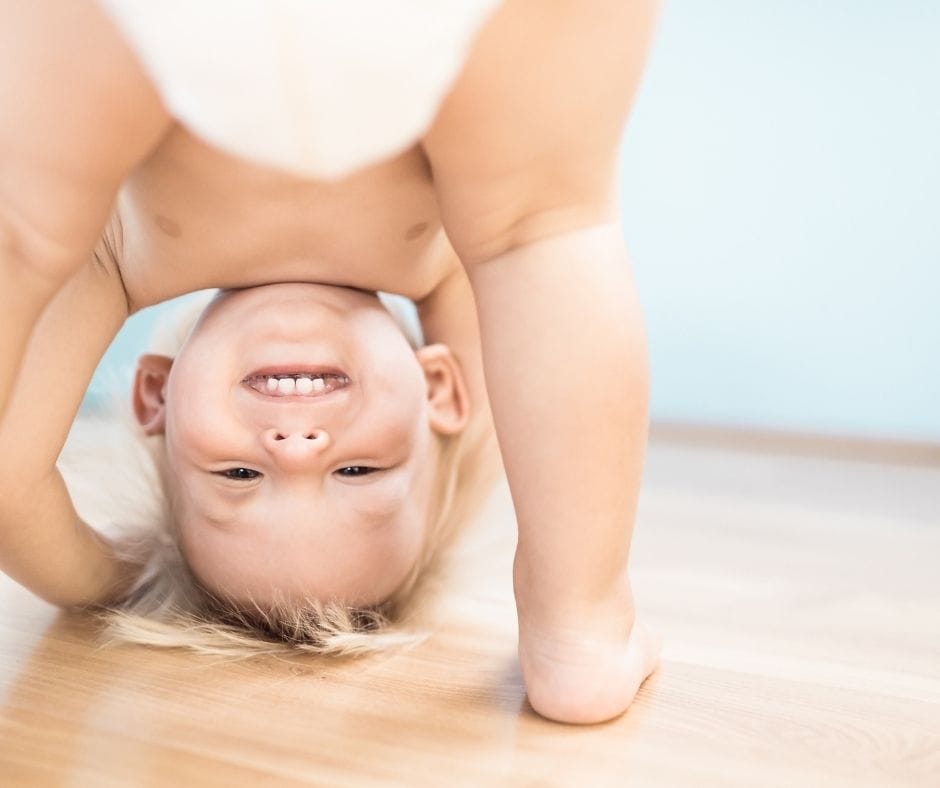 Here are a few ways to find better deals on diapers and manage to build a stockpile to last for several months.
How To Build A
Diaper
Stockpile
Use drug store rewards points to purchase. One of the best things about couponing at your local drug store is that you often earn rewards points and even Catalinas to use on future purchases. As you grab items for free or cheap using coupons, you can build up amazing rewards that can then be used to pay for your diaper stockpile.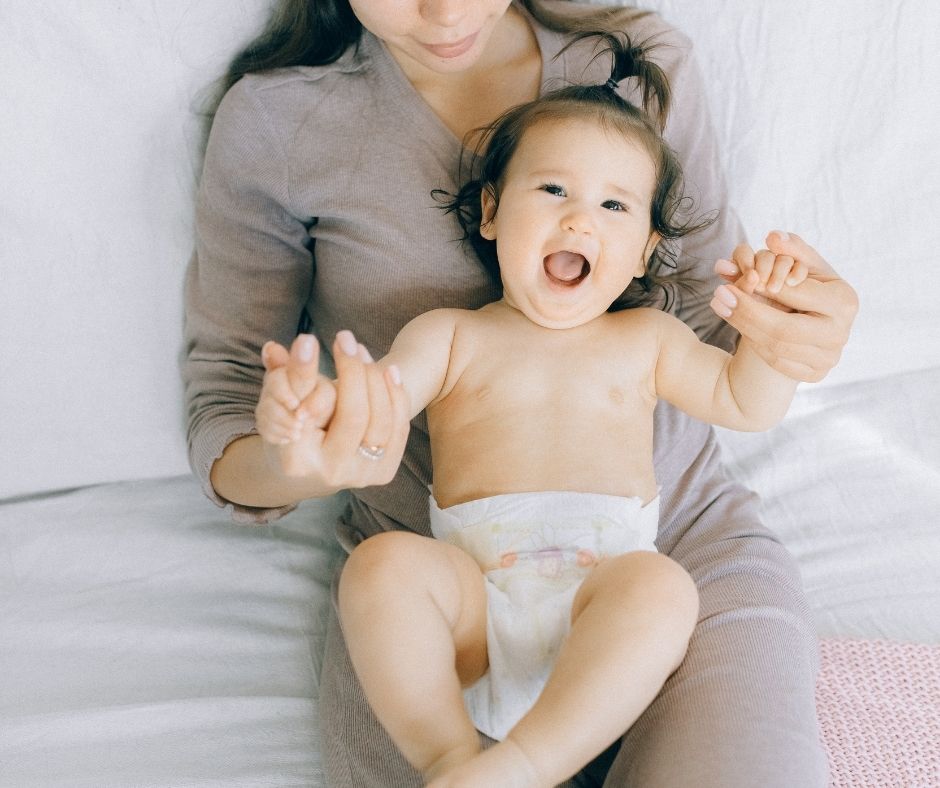 Watch sales at your drug store on more than just makeup and medications. There are many times when household supplies like toilet paper and cleaning solutions or even that gallon of milk you need for cereal will be much cheaper at the drug store than your local Walmart or Target.
When that is the case, take advantage of the sales and earn even more rewards that will pay out later for free diapers for your diaper stockpile.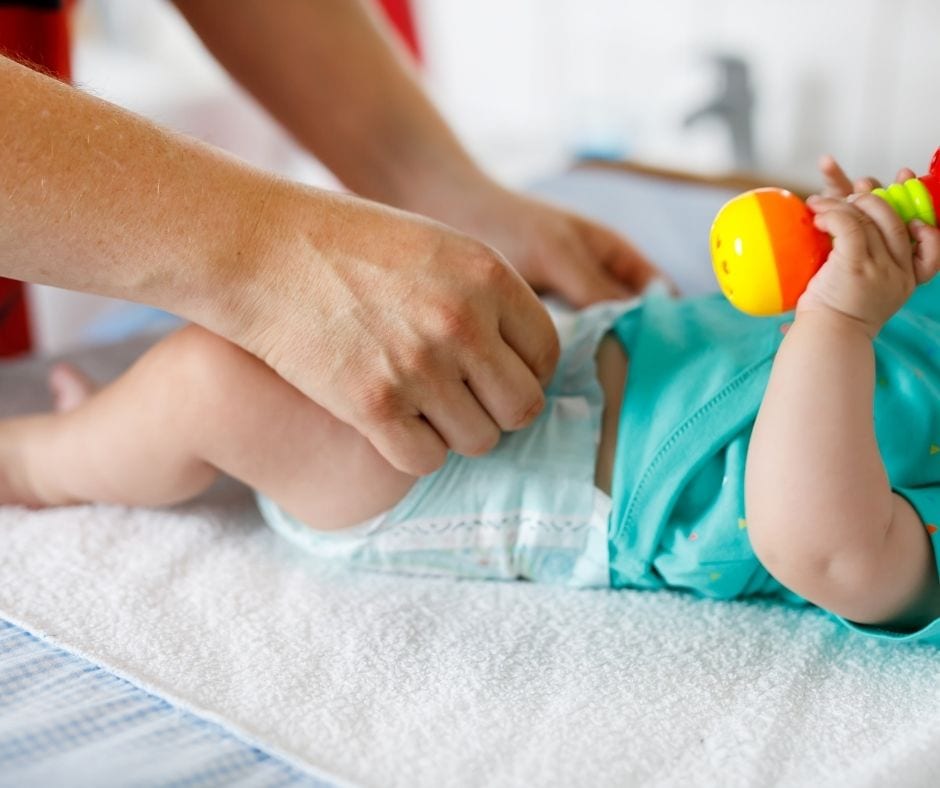 CVS, Walgreen's, RiteAid and even local mom and pop drug stores often offer rewards programs to entice you to spend money in their stores. They will carry mainstream items at lower prices as loss leaders to get you in the door.
As long as you are careful about not overspending on non-essential items, they can easily become one of your best locations to find great deals on everything for your home including diapers.
Stack coupons when possible. It is a rare occasion to find both manufacturer and store coupons for diapers, but when you do it is a must to stack them for extra savings. One store that offers monthly coupon inserts and allows stacking is Walgreen's.
Usually once per quarter Walgreen's will have at least one brand of diapers with a store coupon that can be stacked with a manufacturer coupon. This is sometimes twice the savings, and if on sale or with Balance Rewards or Register Rewards you can easily get diapers for half price or less.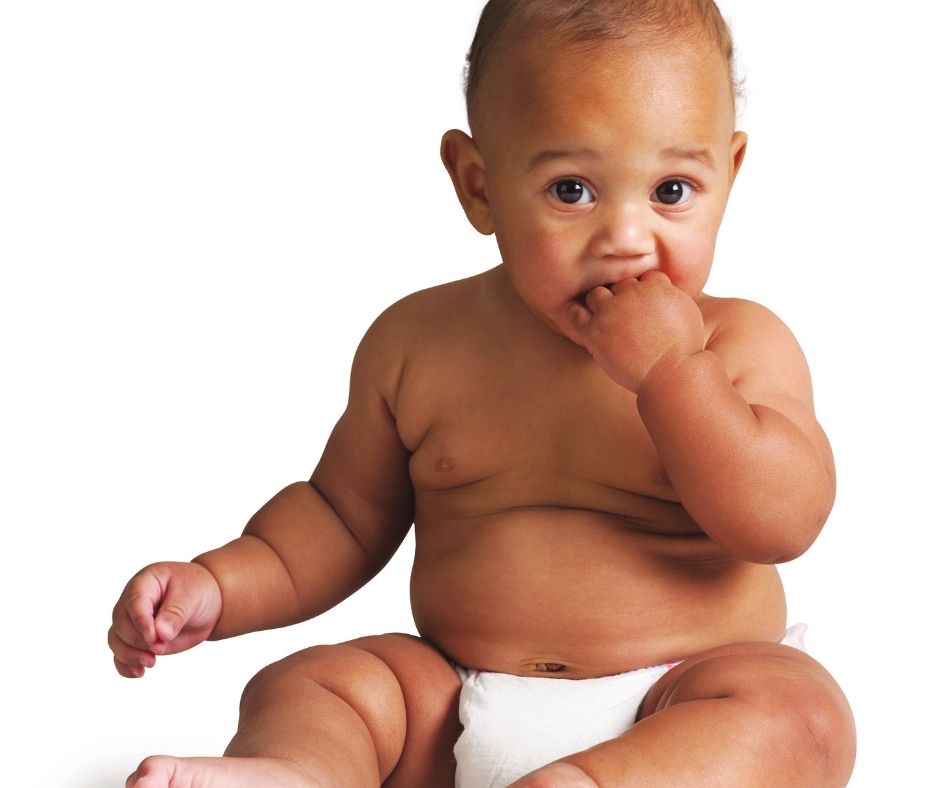 Get to know your favorite store coupon policies to find out if they allow stacking. You can also ask their customer service if they have any programs you can sign up for that would put you on a list to receive coupons in the mail.
Walgreen's shares their coupons in store each month, and also within their weekly sales ad. Kroger and affiliate grocery stores mail out coupons on a regular monthly basis to their reward card members.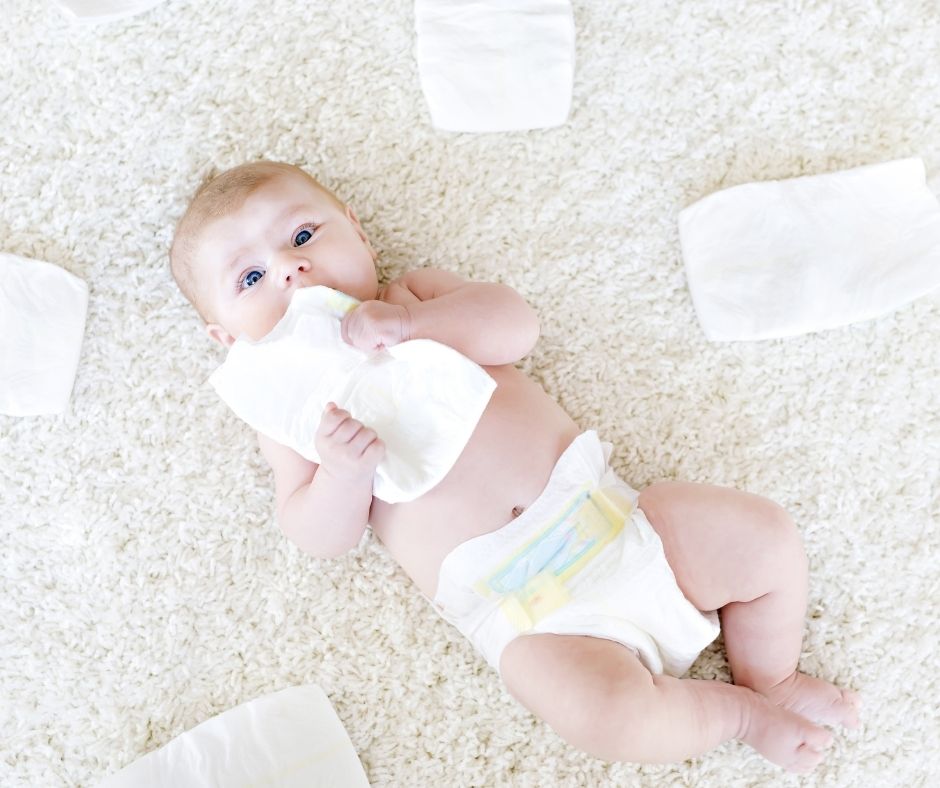 Shop club stores. While it may not be free, a club store can offer you a great deal on diapers to help you build your diaper stockpile. They are often significantly lower in price per diaper and can be a huge savings.
Some club stores also offer sales, coupons and special discounts to those who have premium memberships. To build a diaper stockpile, simply keep diapers on your list every time you go to the club store.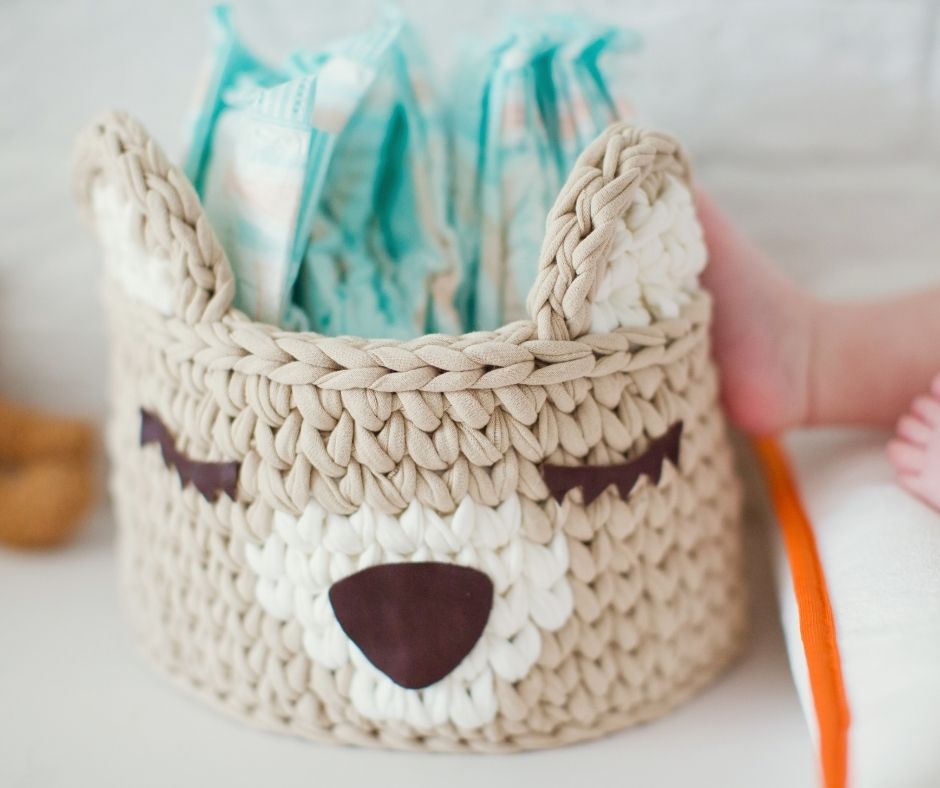 As your pregnancy progresses, you can stock up with multiple boxes of various diaper sizes and keep it easily budgeted into your household finances.
Remember to check every package for the price per unit to make sure it really is the best deal you can find in your area on diapers. You may also want to check out the return policy on unopened boxes should your baby outgrow a size before you can open them.
Buy store brands. While they aren't always as absorbent as premium brands of diapers, store brands can often be a great deal that allows you to pay much less for diapers while still getting quality.
Many grocery stores in particular also offer rewards programs that will send you coupons for those diapers when you buy them regularly (Kroger is great about this). That means you can get not only the discount from the store brand but also an added discount from coupons and sales if applicable.
With store-branded diapers, you will want to test out a package before you start stockpiling. While many generic brands are just as good if not better than the mainstream brands, you will find some on occasion that just doesn't meet your standards. Before making a large investment, test out a smaller package to begin.
While in years past coupon policies made it possible to get diapers for free, it is an impossible feat in most areas today. You can, however, create a diaper stockpile when you plan for using rewards points and coupons when items are on sale.
Remember that if you are stocking up on diapers for your child you may want to be careful about getting too many of one size. Infants grow fast so those smaller sizes won't be needed as long.
Consider building the stockpile around the mid-range sizes that your child is more likely to need for a longer period of time. Those newborn sizes don't last too long, but 3's and 4's last a while! I hope you enjoyed this guide on how to save money on diapers and good luck!
If you enjoyed this article on how to save money on diapers while you are pregnant be sure to check out this Free Printable Baby Journal and Monthly Tracker!
Hi! I'm Nellie. I am a busy mama of three, wife to my high school sweetheart who loves to cook, workout and stay organized! I love to share helpful printables, the best recipes and fitness tips for the modern mom. I strongly believe that every mom can feed their family well, take proper care of themselves and have fun along the way! Read my story.
Get comfortable and be sure to come hang out with me on social. Don't grab your free fitness journal before you go!