Let's be honest, this year Halloween is going to look a lot different. With everything going on there are so many changes that we have to do! Today I've got a fun Halloween Pictionary game you can play with the family to have some halloween fun and still stay completely safe!
Halloween On Lockdown
One of the greatest things about Halloween is that kids and parent can easily social distance, and the biggest part of the day–Trick or Treating–is done outside and mostly independently.
A lot of these kiddie costumes come equipped with masks already so that is a bonus! Even though there is a pandemic happening, we can still take a lot of precautions while having a lot of fun!
Halloween candy will likely be left outside of homes which seemed to be the trend even before the lockdown. Kids can still run around and see each other's costumes, and if they are anything like my kids, they will hit up all the bodegas, grocery stores and banks for extra treats!
Related: 5 Easy and Free Halloween Costume Ideas
Halloween Costume Pictionary Free Printable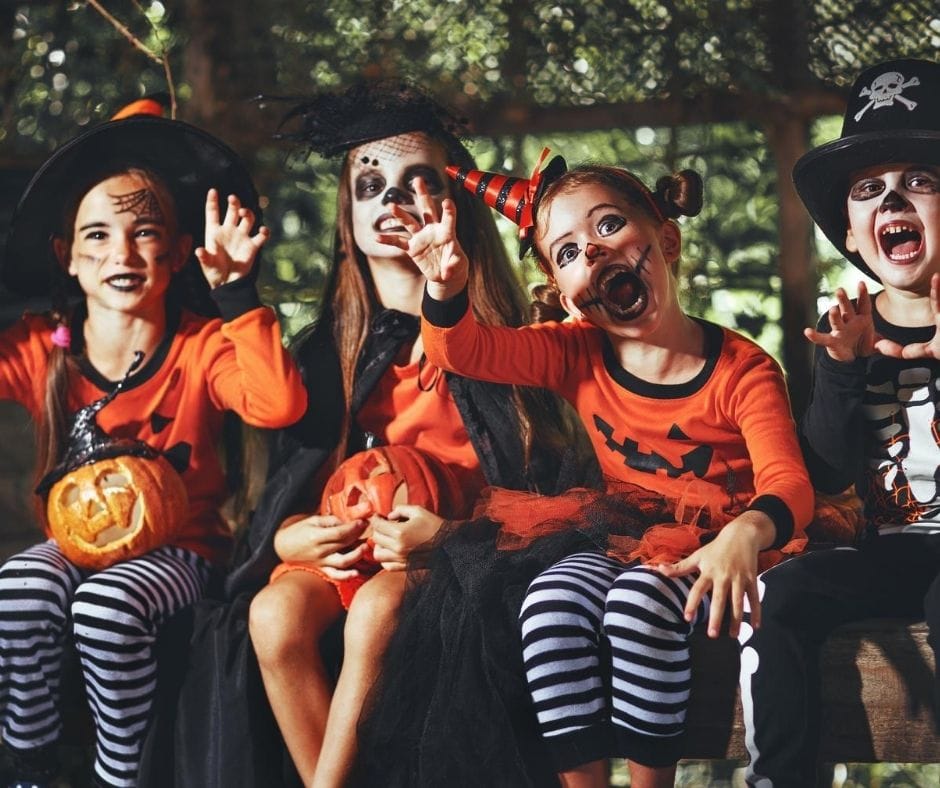 Today I've got a super fun Halloween printable that you and the family will enjoy! Included are two sheets of fun costume ideas. You can do a couple of things with these sheets:
–You can print them out and cut out each one, put them in a mason jar, pick one and draw it until your teammate figures out what you are drawing! The fun part is that you care drawing a costume, not the actual character so things can get really funny!
–If you are going to be one of those families that are handing out candy or treats this year, you can cross off every costume you see and come together at the end of the night to see how many different costumes you saw!
This printable is perfect to enrich a vocabulary or have fun with words to play! It includes Disney character costumes too!