Who is ready for the baking season? If you want to make your cookies a little healthier and still enjoy them, then these Gluten-Free Vegan Chocolate Cookies are for you!
It's not every day you can enjoy gluten-free and Vegan-friendly cookies. I'm going to teach you how to make these cookies right at home and you will enjoy every bite of them.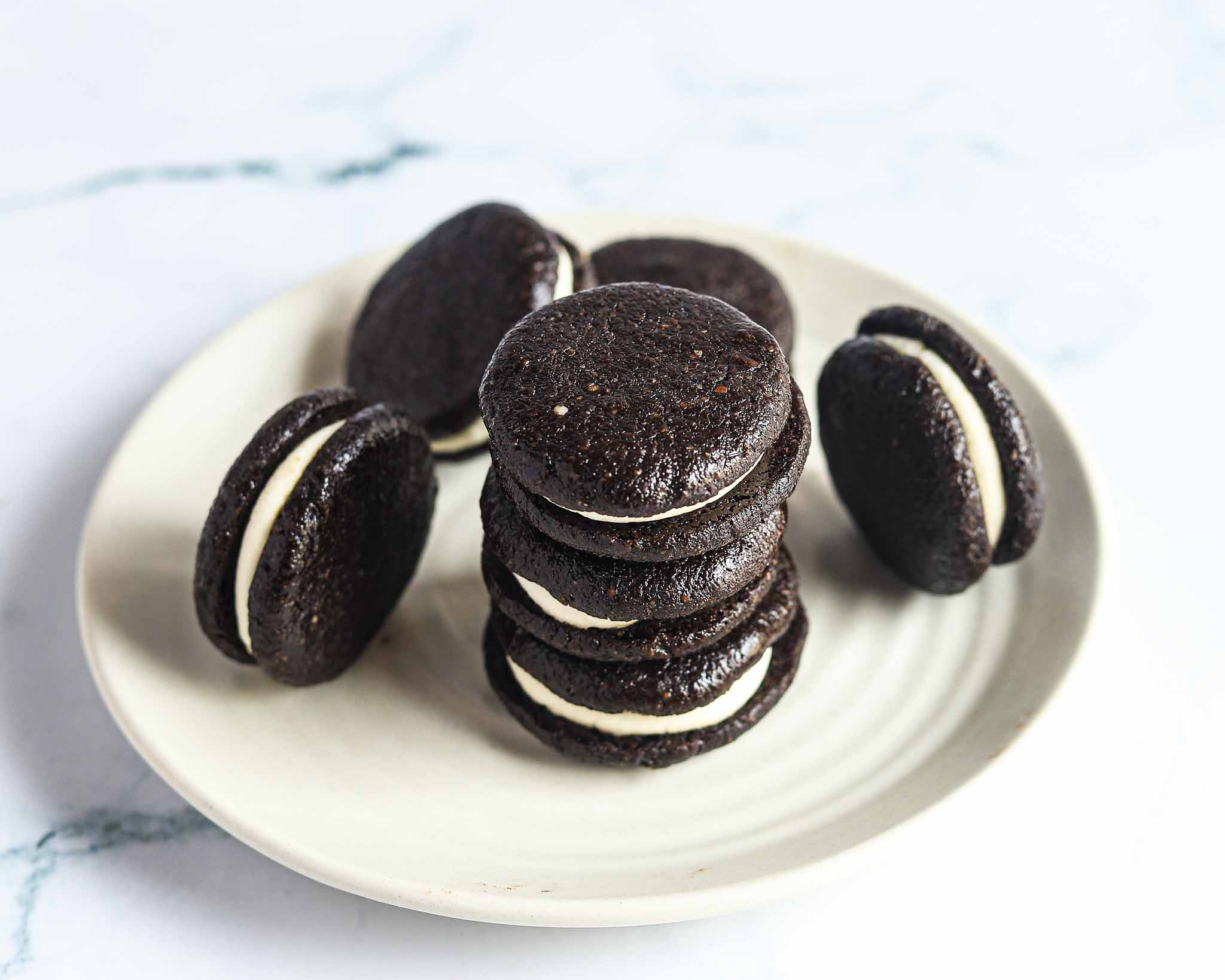 Gluten-Free Vegan Oreo Cookies
If you have kids they have allergies, then you may be wondering which cookies you can enjoy this year. Well, while everyone else is enjoying regular Oreos, you may be wondering which cookies you can enjoy.
Let's talk about some of the ingredients in these cookies. You'll want to make sure you have everything, so you can enjoy a baking day in your household.
It's so nice when everyone can enjoy cookies together.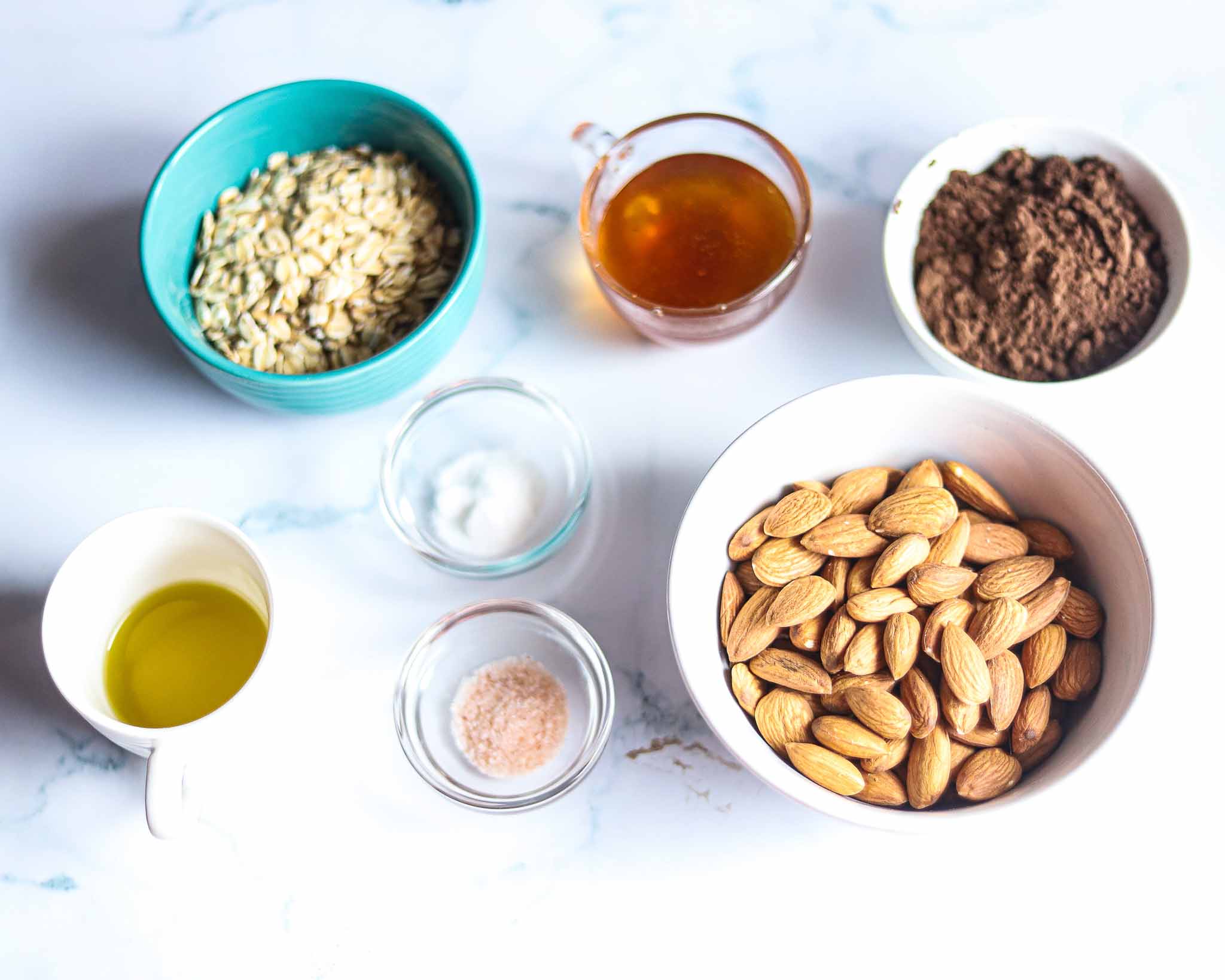 What ingredients are needed for these gluten free cookies?
Almond flour – One of my new favorite obsessions is cooking with almond flour. You may find that it's one of your favorites too!
Cocoa powder – Who can say no to cocoa powder in a recipe like this. Chocolate is good in any recipe, especially this one.
Maple syrup – If you're looking for something to sweeten your baked goods, then maple syrup is always a good idea.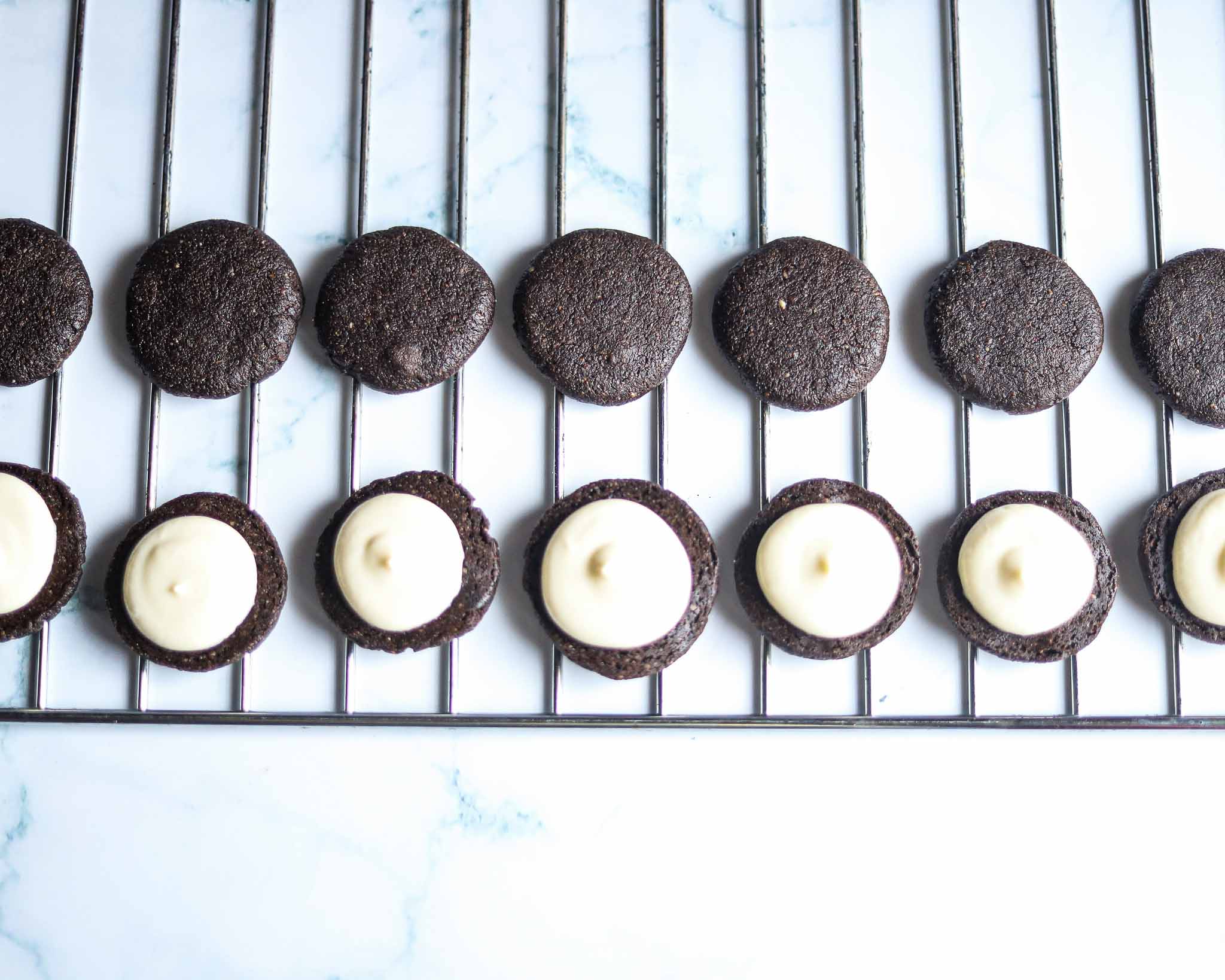 Coconut cream – What makes this recipe delicious is the coconut cream. Instead of having regular cream, you use this.
Soaked cashews – When I am making gluten-friendly or vegan baked goods, I always use cashews. They are such a good idea!
Powdered sugar – We have to make these Oreos sweet somehow and this powdered sugar does the trick.
Let me know what you think of these Gluten-Free Vegan Oreo Cookies. They are so easy to make and a great treat to have on hand for our gluten-free friends. Also, if you follow a Vegan lifestyle, these cookies are perfect for you.
Yield: 8 cookies
Easy Vegan Gluten Free Chocolate Cookies (Oreo Copycat)
Prep Time: 20 minutes

Cook Time: 20 minutes

Total Time: 40 minutes

Looking for a plant based version of oreo cookies? Check out this easy gluten free vegan chocolate cookie recipe that will satisfy your sweet tooth!
Ingredients
For the cookies -
1 ½ Cup - Whole almonds or almond flour
½ Cup - Cocoa powder
½ Cup - Rolled oats or Instant oats
¼ Cup - Extra Virgin Olive oil
½ Cup - Maple syrup
½ Tsp - Baking soda
¼ Tsp - Salt
For the filling -
½ Cup - Coconut cream
½ Cup - Soaked cashews
2 Tbsp - Powdered sugar
Instructions
For the cookies
Add the oats, almonds and cocoa power to a food processor or blender and process it until a fine powder forms.
In a bowl, take the maple syrup and olive oil and mix it using a spatula.
Now add the ground almond, oats and cocoa mix into the bowl, followed by baking soda and salt.
Give everything a thorough mix until all the dry mixture is evenly combined.
Cover the bowl and place it in the refrigerator for about 30 minutes.
Take it out and scoop 1 tbsp portions of the cookie dough on a parchment lined baking tray.
Flatten the top slightly with your palm or the base of a glass.
Bake the cookies at 180C for about 10-15mins.
Let the cookies cool completely on a wire rack.
For the filling -
Drain any excess water from the soaked cashews.
Place the cashews and the coconut cream and sugar in a food processor or blender and process it until smooth.
Take it out in a bowl and refrigerate it for about an hour.
Add this to a piping bag with a round nozzle.
Now flip half of the cooled cookies over, for the base to face up.
Now pipe a big dollop of the filling on the turned cookies.
Place the remaining cookies, with the base facing down on top of the dollops.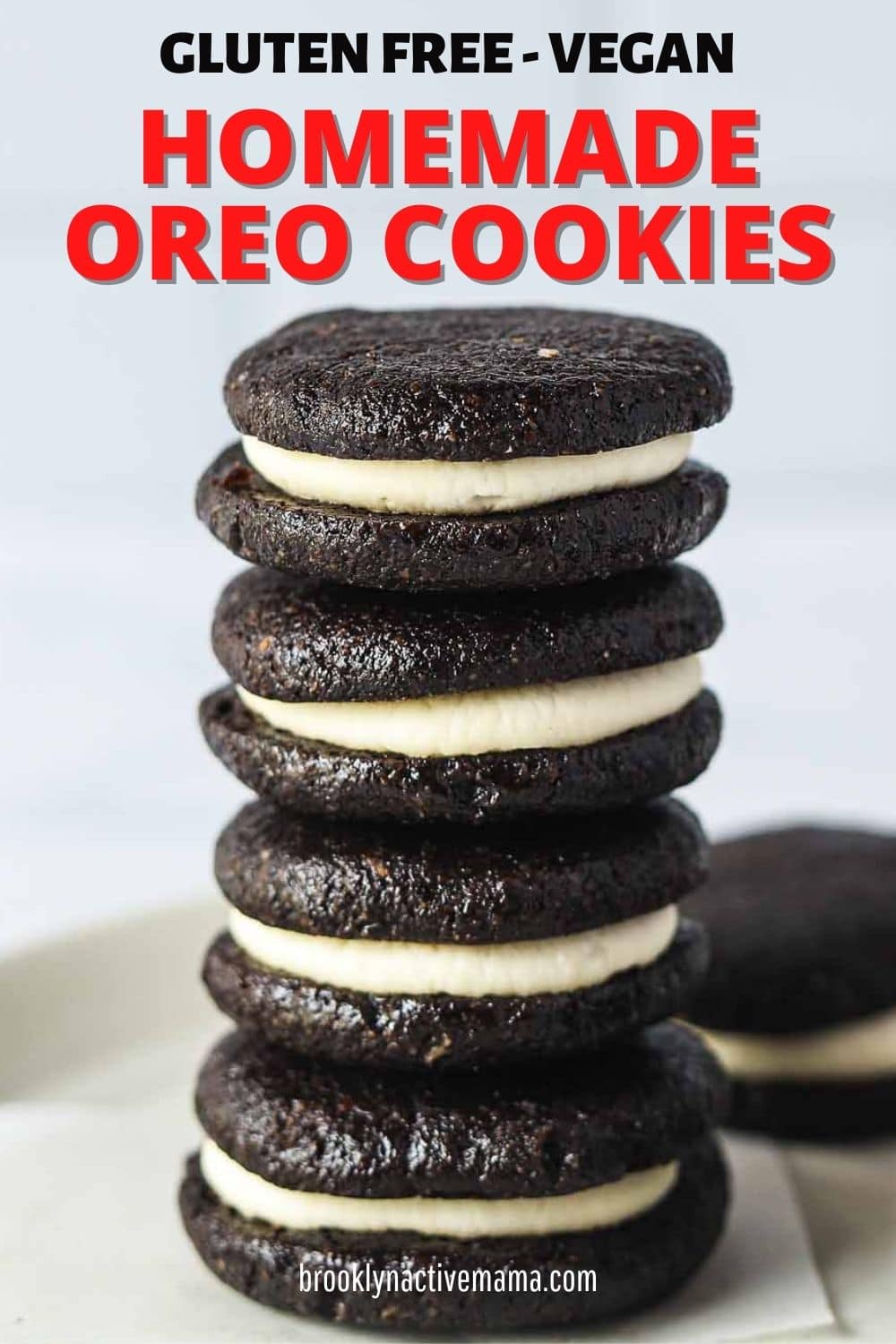 If you loved this Vegan chocolate cookies recipe check out these recipes!
Vegan Strawberry Smoothie Bowl Recipe + Quick and Healthy Breakfast Ideas
How To Cook Easy Spaghetti Squash Marinara
30 Healthy Recipes To Cook With Your Toddler
Hi! I'm Nellie. I am a busy mama of three, wife to my high school sweetheart who loves to cook, workout and stay organized! I love to share helpful printables, the best recipes and fitness tips for the modern mom. I strongly believe that every mom can feed their family well, take proper care of themselves and have fun along the way! Read my story.
Get comfortable and be sure to come hang out with me on social. Don't grab your free fitness journal before you go!