Gift

Giving

Rules

and Ideas

When it comes to holiday gifts, there can be a lot of decisions and choices to make. But this Gift Giving Rules and Ideas printable was created to make everything so much easier for you!
In fact, this easy holiday printable breaks it down so that your child can choose something that they want, read, wear, and need from the list, and write it on a Christmas tag so that everyone knows and there aren't any surprises or guesses.
Talk about gift giving made simple!
Talking about needs versus wants with your children
This is still a topic that I struggle with as a parent. And when the holidays roll around, it seems like the "want" list for our children gets longer and longer every single year.
What I love about this 4 gift approach for the holidays is that it makes it simple for everyone to get items and it also makes your child think more about their wants as well.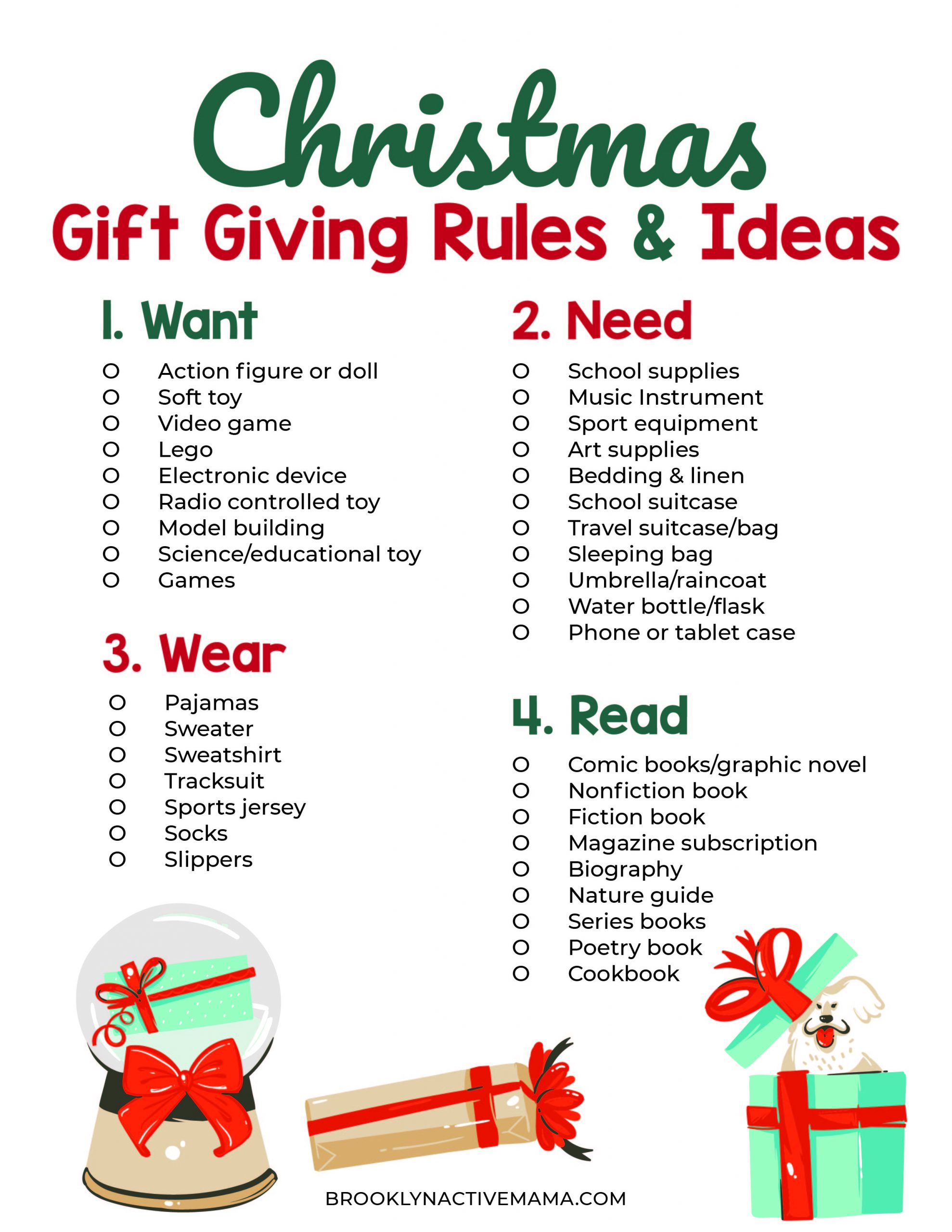 Because if they know that they're going to get just one item from their "want" list, they're going to think about what that one item really needs to be.
It stops them from just writing down a hundred million toys on their list and really helps them to focus on something that they've really been wanting for a while.
Gift

Giving

Rules

and Ideas

There are a couple of thought processes behind the idea of having tags with the items listed on it.
First, it makes everyone in the family take a step back and realize that the point of Christmas isn't really about the gifts and puts the focus back on having quality family time.
And secondly, it makes gift-giving that much more simple. There's truth to the fact that there can be a lot of anxiety that builds up when it comes to giving gifts. I think we have had all the anxiety we need for the year!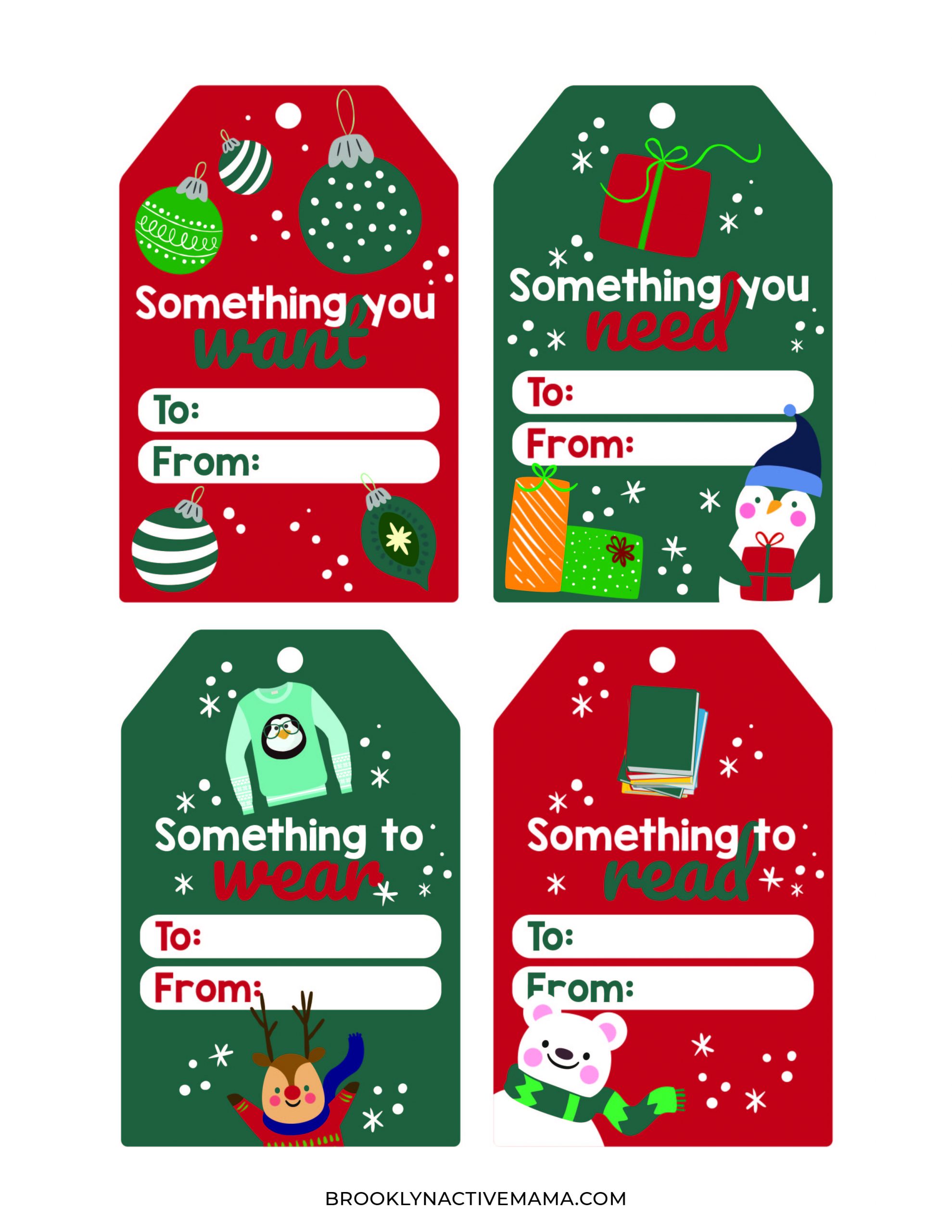 These holiday tags are used so that the person giving the gift knows exactly what the other person is hoping for. It doesn't get much more simple than that!
When it comes time for holiday gift-giving, these gift-giving rules and ideas are certain to keep everyone on an even playing field!
Download your Free Gift Tags and Gift Giving Rules here!
Gift Rules _ Ideas + Tags_#3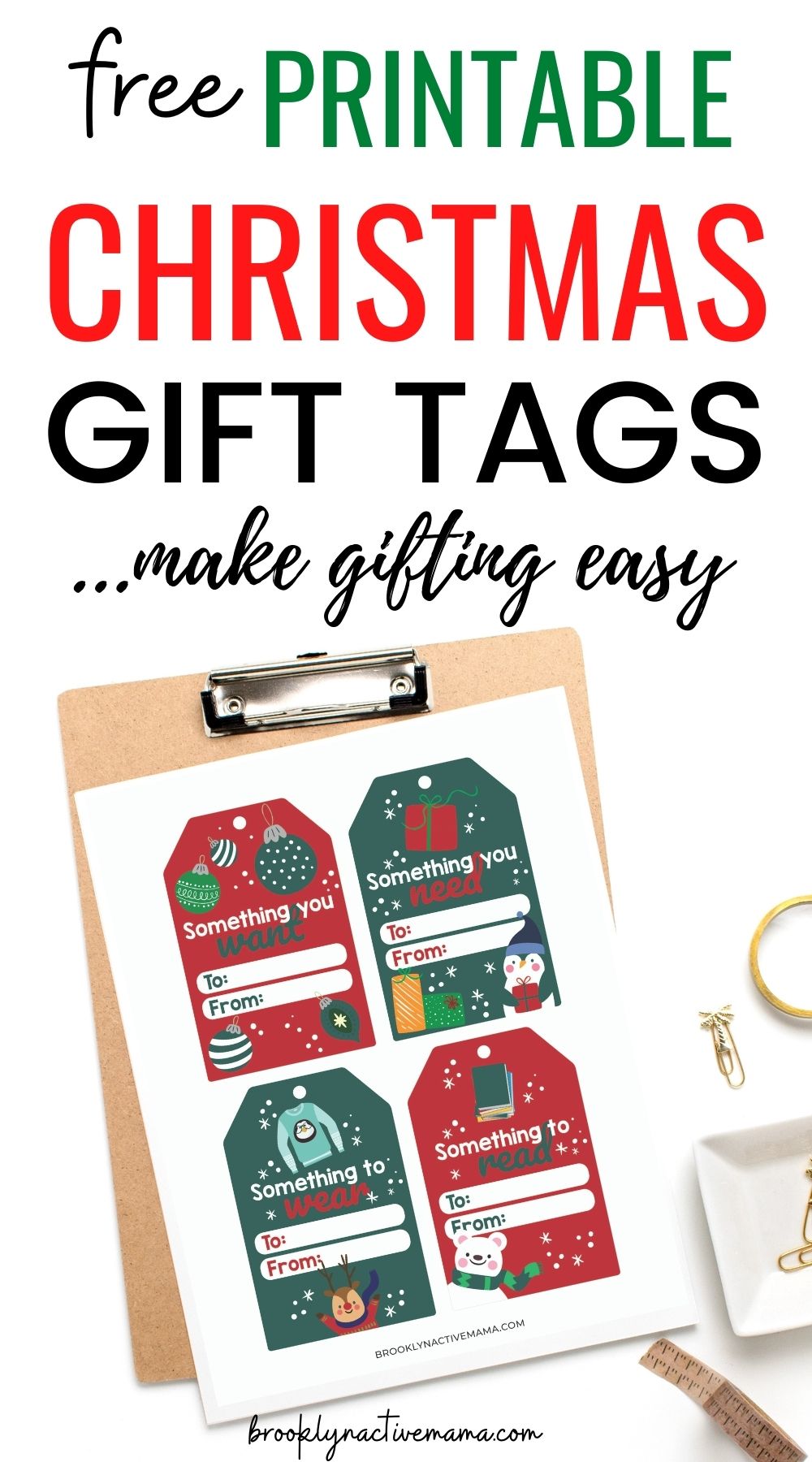 Hi! I'm Nellie. I am a busy mama of three, wife to my high school sweetheart who loves to cook, workout and stay organized! I love to share helpful printables, the best recipes and fitness tips for the modern mom. I strongly believe that every mom can feed their family well, take proper care of themselves and have fun along the way! Read my story.
Get comfortable and be sure to come hang out with me on social. Don't grab your free fitness journal before you go!