If you are a mom you know the struggles of the post Christmas Clutter blues. Here are some Clutter free Christmas gift ideas that you can give this holiday season!
One of the worst feelings you get after Christmas is the "clutter" feeling. Sure, you feel special because everyone showed you love this holiday season, but that clutter feeling is unnatural. So much stuff, everywhere!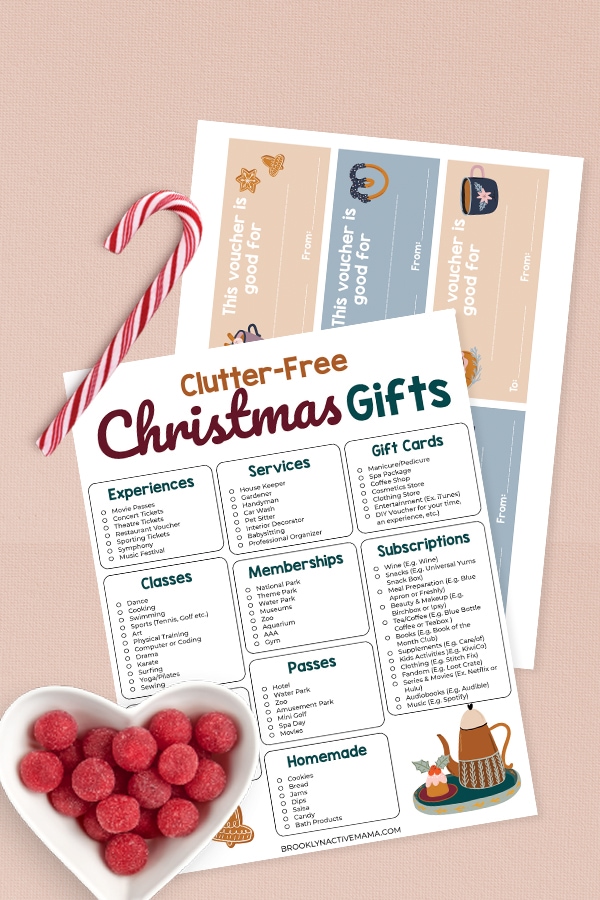 When it comes down to buying someone you love gifts this year, you may want to skip the physical gifts. I'm going to show you how to have a Christmas with less stuff with these Clutter Free Christmas Gifts.
Clutter Free Christmas Gifts
You may be wondering HOW Christmas gifts may be clutter free. Aren't all items clutter? NO. There are gifts you can buy that won't make you feel the rage inside.
Some gifts can be bought to ensure your house isn't covered with clutter at the end of the holiday season. Clutter makes you feel crazy inside, which is why it's important to pick gifts that won't activate this feeling.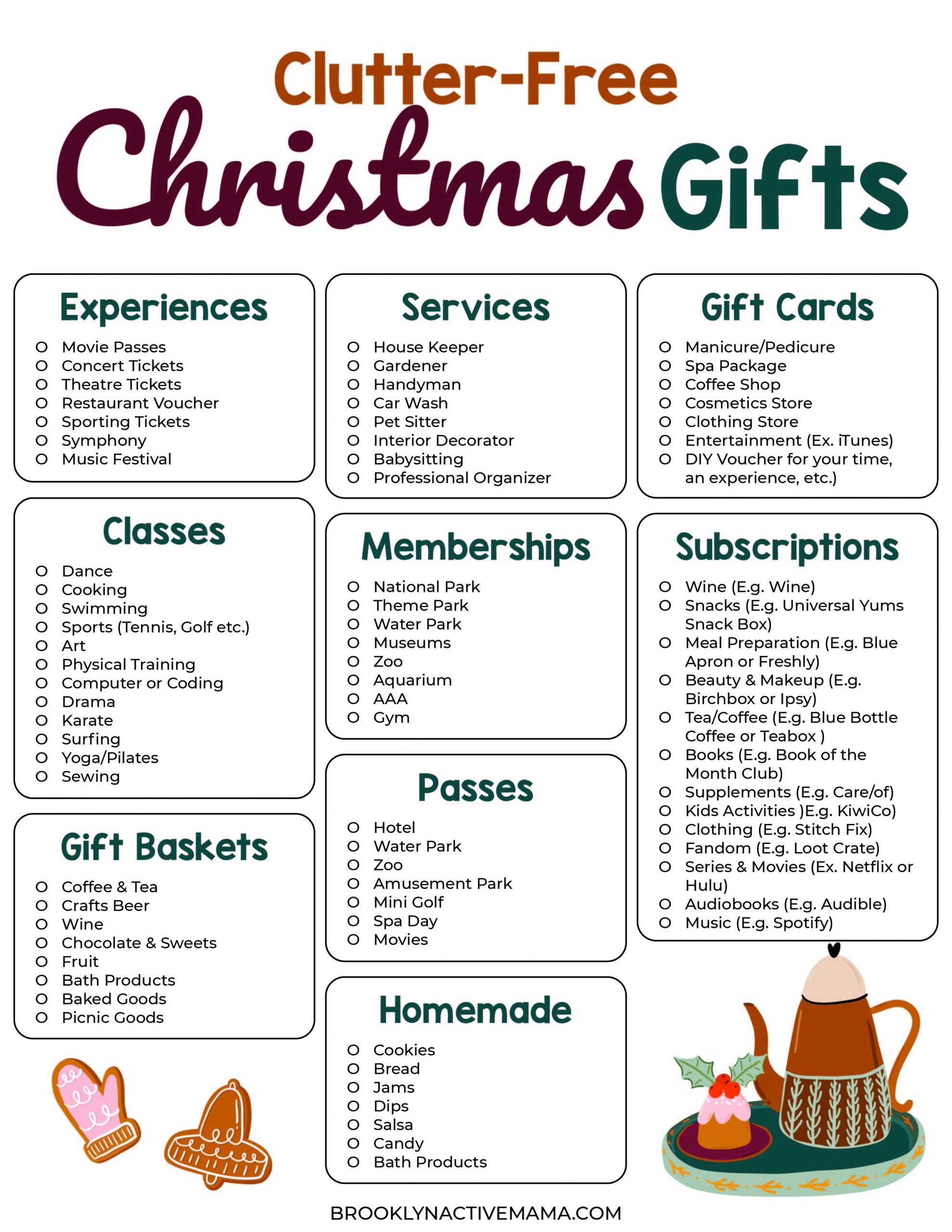 What Kinds of Gifts Are Clutter Free?
When it comes to being clutter free, the types of gifts you choose aren't necessarily materialistic. They are gifts that can be used at a later date and they don't take up space. Check out some of these ideas and put them to use!
Experiences
Sometimes the best thing you can give someone is an experience like concert tickets or movie passes. Check out these 7 Creative Experiences To Give Kids For Christmas!
Services
What if you gifted a service like housekeeping to someone you love? Just imagine what a gift that would be for them!
Classes
If the person you're buying for loves something in particular, why not buy a class for them? Dance or music classes are a good example.
Subscriptions
I personally have too many subscriptions to count, it would be so nice if I was gifted one of my favorites!
Gift Baskets
Especially the foodie ones, yes these may take up a little space at first–but that gives more motivation to cook! If you need some Christmas gift basket ideas check these out!
If you'd like more ideas, go ahead and check out the free printable I have for you. This clutter free Christmas gift ideas printable will help you decide WHAT to do for your loved ones for the holidays.
Plus I've included a fun blank voucher printable so you can insert your own custom coupon!
Here is to a clutter free Christmas! (and if you need help decluttering in general check out this decluttering challenge!)