Is there anything better than popsicles on a hot summer day? Today I've some easy and delicious two ingredient fruit filled popsicles that will knock your socks (or sandals!) off!
Growing up in New York City, our summers were so hot. It was my favorite time of year despite the heat because I had the freedom to play ALL day long with my friends on my block. From sun up to sun down we spent every single day with each other riding bikes, playing double dutch, going to the store and making memories.
We had such a good time with each other, that our families became families too. We would eat all meals at each others houses, have sleepovers and of course make spectacular treats for those hot summer days. One of those awesome things were fruit popsicles!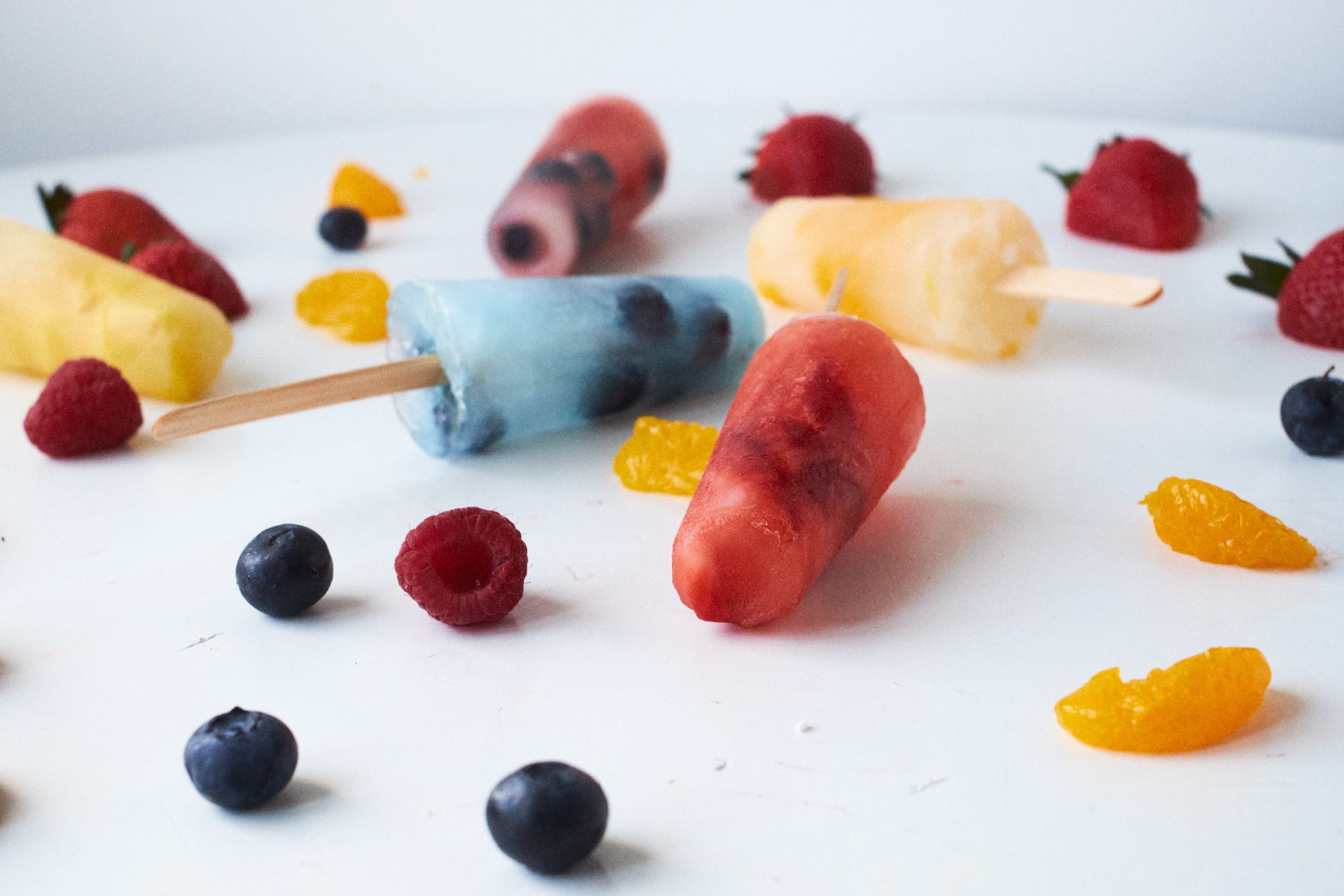 Today I have six EASY fruit popsicle recipes that you can do right away. These are all amazing and delicious and the best part is that you don't have to make just one flavor!
These fruit filled popsicles are such a fun treat for kids (and adults alike!)
The best part of popsicles is you can make as much or as little as you want! There is no right or wrong way to make a popsicle!
Related: Strawberry Cheesecake Popsicles Recipe + Perfect Treats For Hot Summer Days
Simply add the fruit to the mold and top up the mold with water. Aim to have a 1:3 ration of fruit to liquid.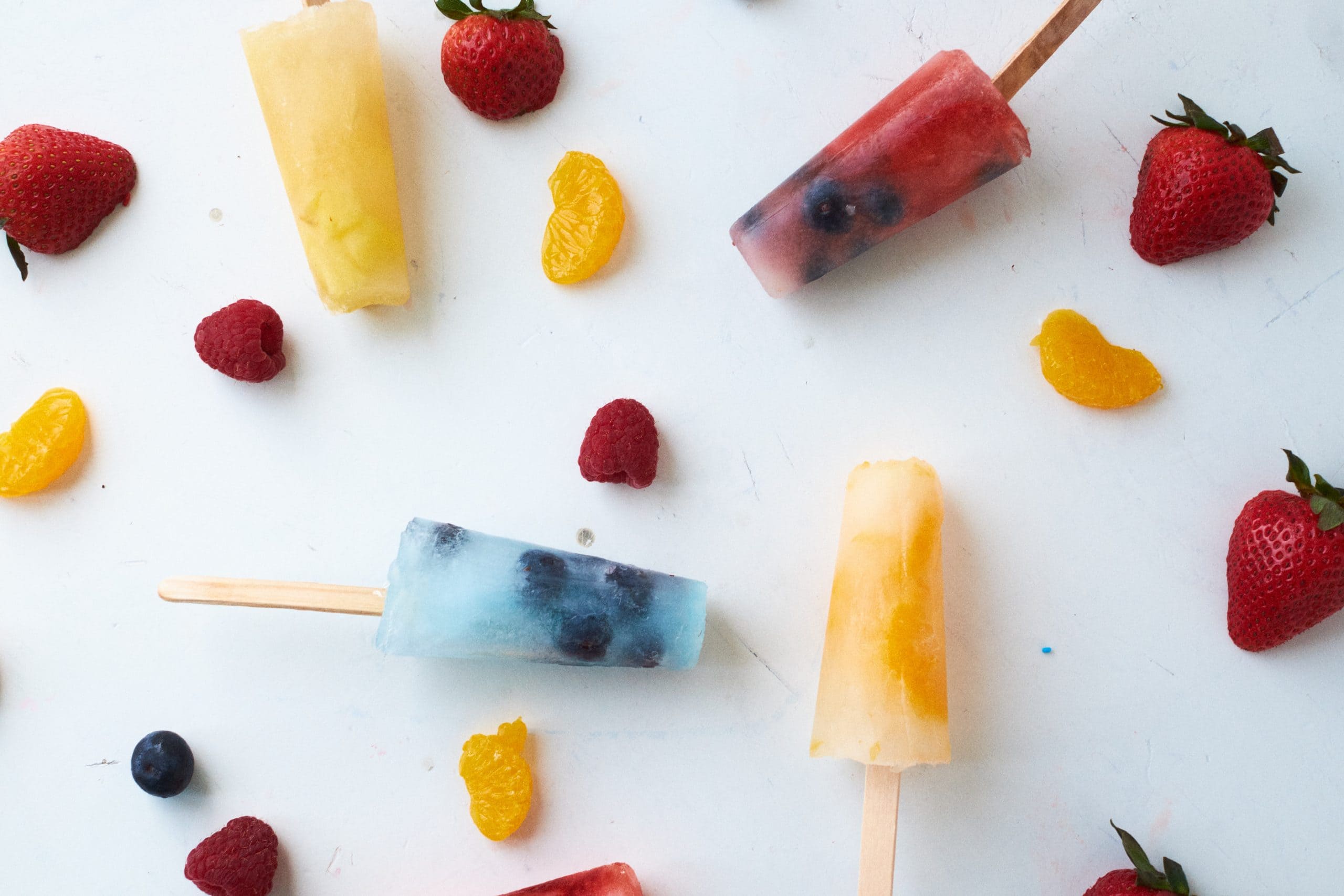 Sprite & Orange Popsicles
1 can of sprite (or your favorite carbonated water)
Tin of mandarin oranges
Berry Blast Popsicles
Fruit juice
Mixed berries
Coconut Pineapple Popsicles
Coconut water
Pineapple (I find fresh is the best)
Apple Kiwi Bash Popsicles
Here are some more fun popsicle recipes, still simple, just with a few more ingredients!
Blueberry Bash Popsicles
Blueberries
1 tablespoon of blueberry jello
1 cup warm water
2 tablespoons of sugar (or maple syrup)
Dissolve the jello in the water with sugar
Add the fruit to the molds
Fill will the water/jello mix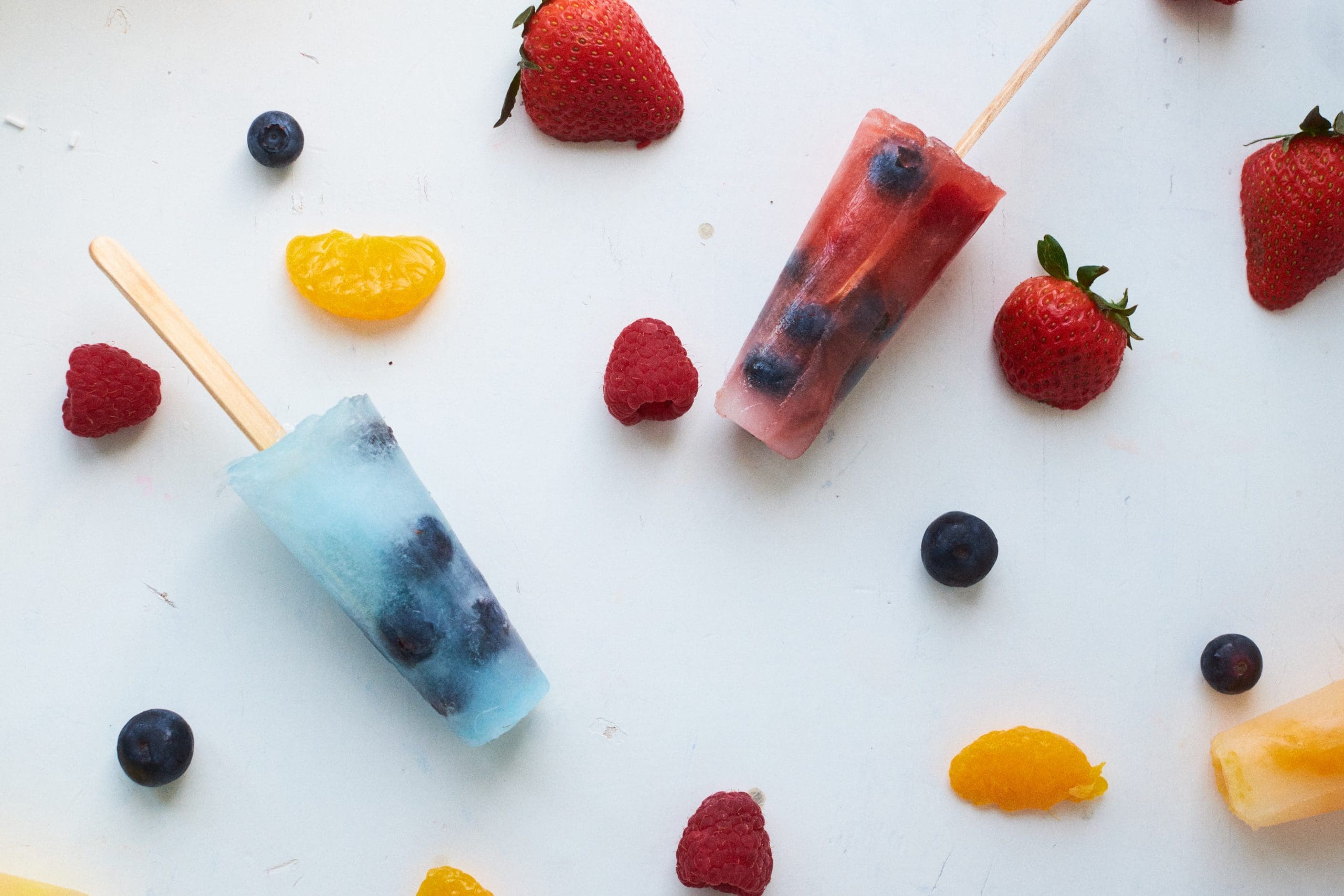 Strawberry Orange Popsicle
Strawberries
1 tablespoon of orange jello
1 cup warm water
2 table spoons of sugar (or maple syrup)
Dissolve the jello in the water with sugar
Add the fruit to the molds
Fill will the water/jello mix
How have you been enjoying your summer so far?
Pin it for later!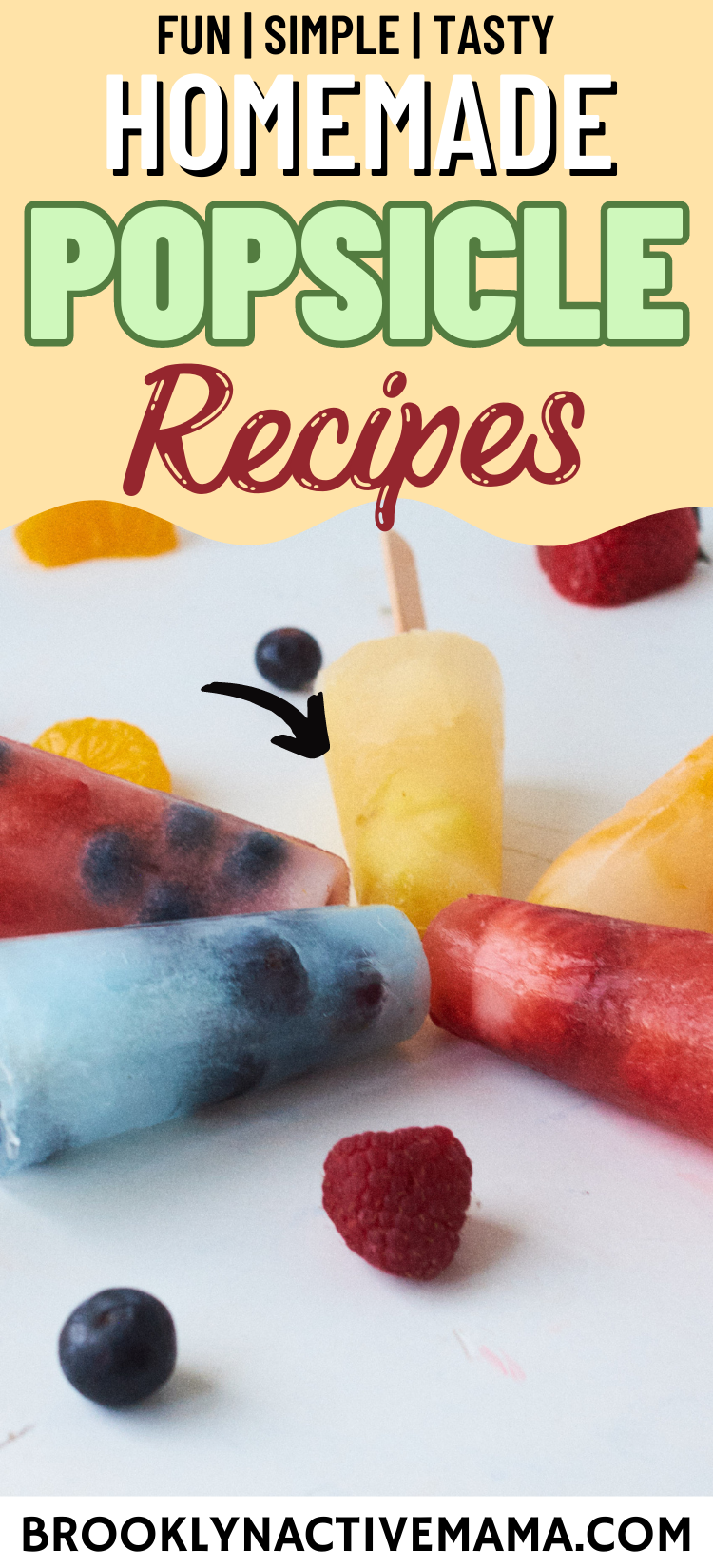 If you enjoyed this recipe be sure to check out my Instagram Page for the latest posts!
Before you go, check out these great posts!
Vanilla Pudding Pops with Chocolate and Crushed Almonds
Homemade Virgin Pina Colada Popsicles
Easy and Amazing Fresh Fruit Watermelon Popsicles
Hi! I'm Nellie. I am a busy mama of three, wife to my high school sweetheart who loves to cook, workout and stay organized! I love to share helpful printables, the best recipes and fitness tips for the modern mom. I strongly believe that every mom can feed their family well, take proper care of themselves and have fun along the way! Read my story.
Get comfortable and be sure to come hang out with me on social. Don't grab your free fitness journal before you go!