Looking to past the time with with some ice breakers? Here are some fun silly questions to ask kids in this free printable!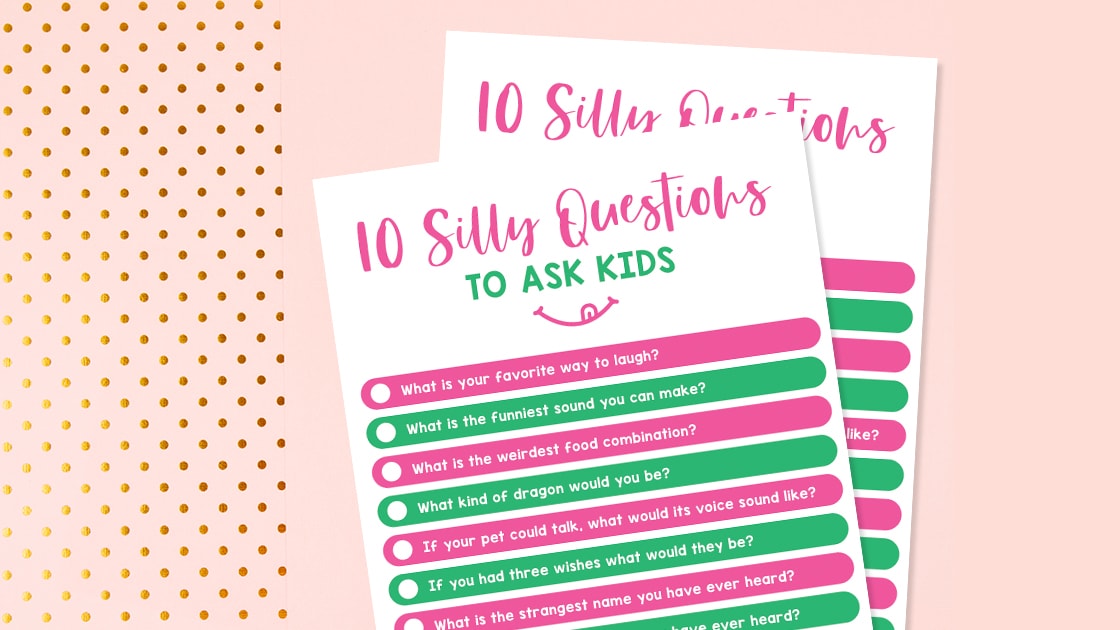 Kids love a good silly question. They love to think of their most creative responses. A great way to get insight into what kids are thinking is with a well timed silly question!
Silly questions to ask kids is a free printable sheet with some silly question to ask kids. This list is sure to elicit a laugh, provide a giggle and be the perfect way for parents and teachers alike to get insight into what makes each child tick!
We like to use these types of questions while we are on a road trip or even waiting for the food to come at a restaurant. These questions are fun. They don't always have to be planned out, but they can also be great ice breakers!
A silly question sheet is a fun way for kids to learn about each other and feel comfortable doing so. Be sure to let them know that it's ok if they don't know the answer – their first instinct is often the best one!
You will be surprised at some of the answers and I think that's what makes it so fun.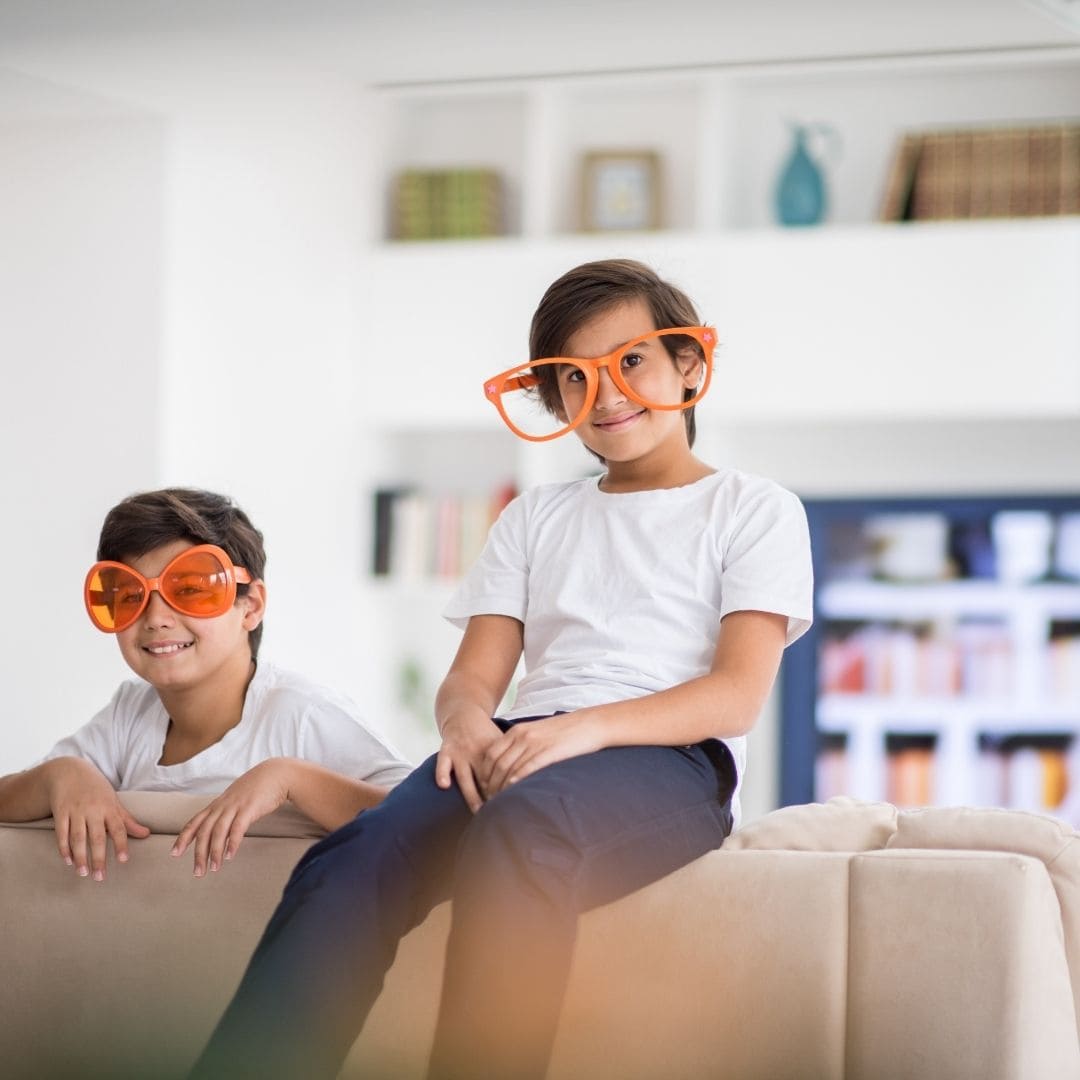 Check out this fun printable and let me know your kids funniest answers! It's so fun to watch their brains try to figure out what their answers are.
My favorite question? "If your pet can talk, what would it's voice sound like?" I think that question is fun for the whole family to try!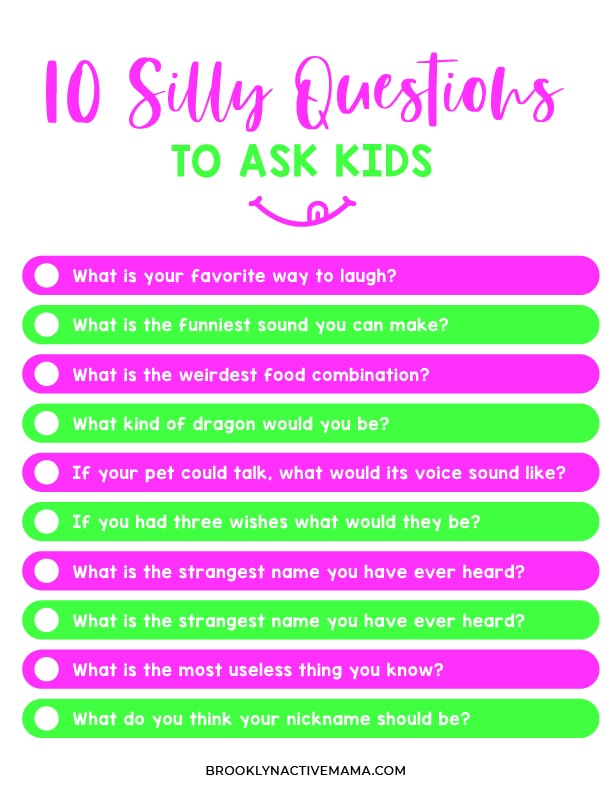 You can print out these questions and/or use them during family game night. Kids say the darndest things – especially when asked silly questions like these! Enjoy and let me know how much fun you have!
Pin it for later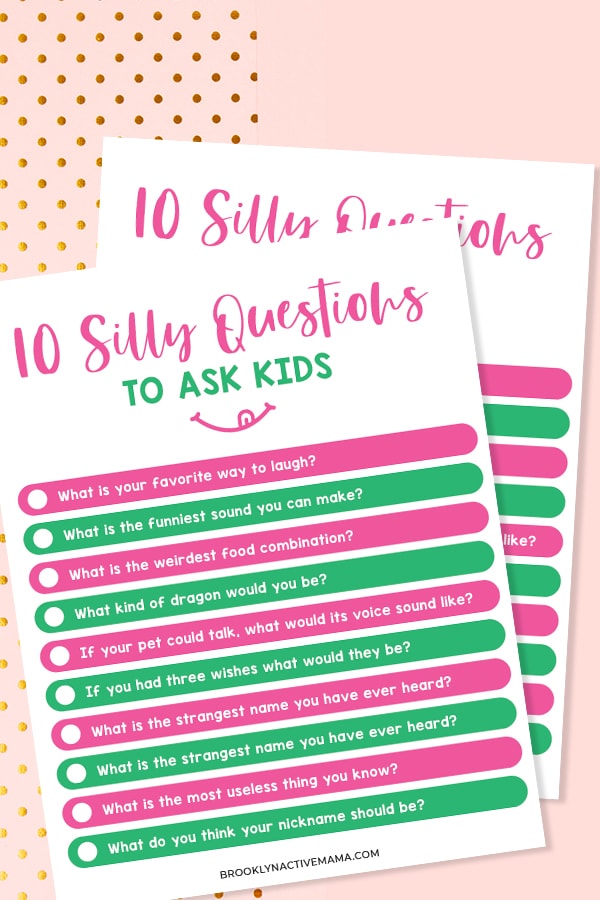 If you use this fun printable be sure to tag and follow me on Instagram for more fun printables!
If you enjoyed these fun printable be sure to check these out too!
No Spend Fall Bucket List Activities Free Printable Checklist
Age Appropriate Chores Chart For Kids – Free Printable Sheet
Day Trip Travel Itinerary – Free Printable To Keep You Organized
Birthday Party Scavenger Hunt Free Printable Game
12 Must Do Daily Positive Affirmations (Free Printable Checklist)