These amazing pumpkin spice donuts are the best treat for the fall season! Made with simple ingredients you will love this recipe!
It's Fall and that means that pumpkin is everywhere. As you drive through Starbucks or Dunkin Donuts and get your next coffee, keep in mind that pumpkin spice is ruling the world right now. You can get your favorite drink or food in pumpkin spice flavor. What if I told you that you can make your own Pumpkin Spice Donuts right at home? It's true!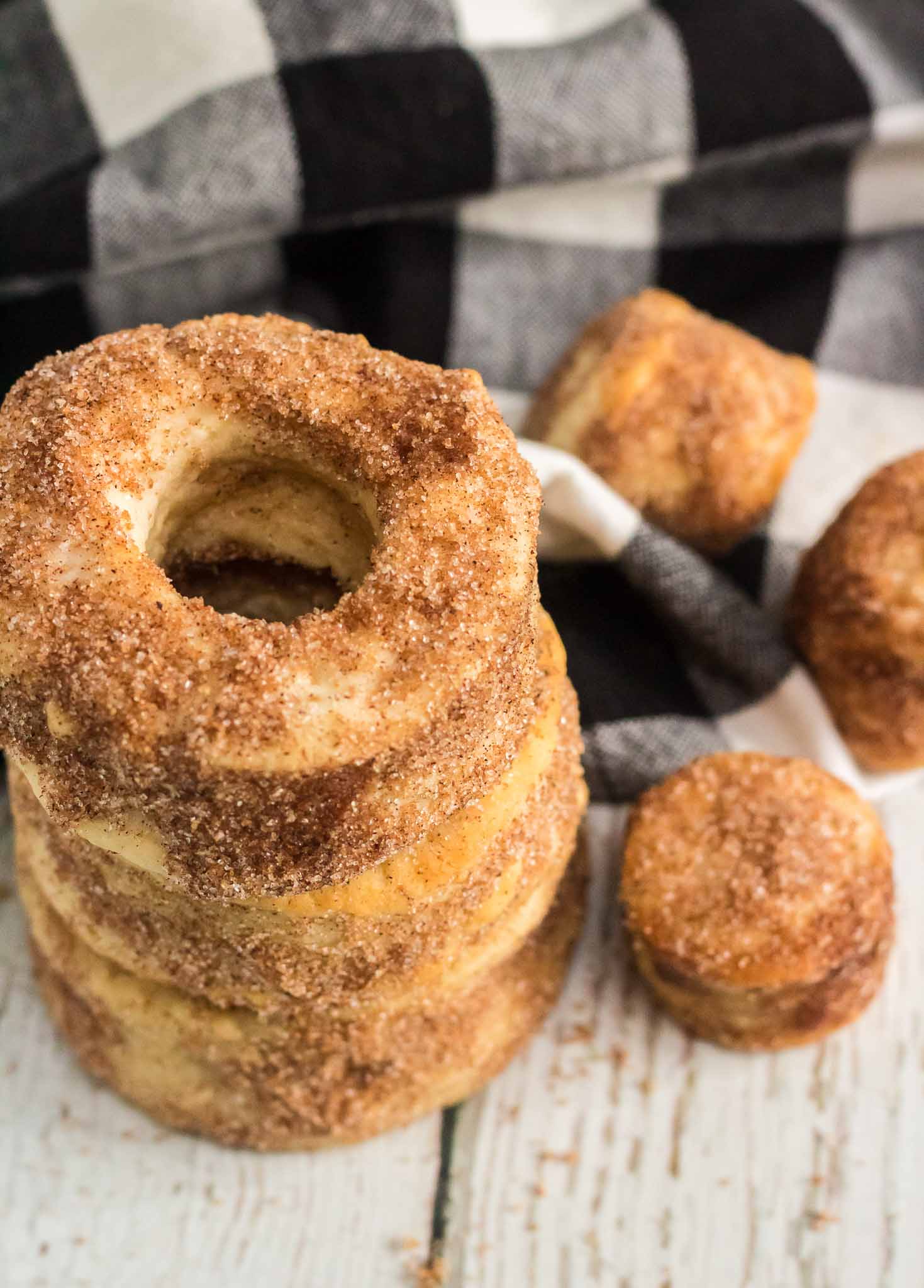 Air Fryer Pumpkin Spice Donuts
You may be wondering how hard it is to create your own pumpkin spice donuts at home, to be honest, it's super easy. Even if you've never made your own donuts before, you will be so glad that you can make them at home!
Donuts are something that you can enjoy on Saturday mornings with the family. You can even enjoy them during the week when you want an extra special treat.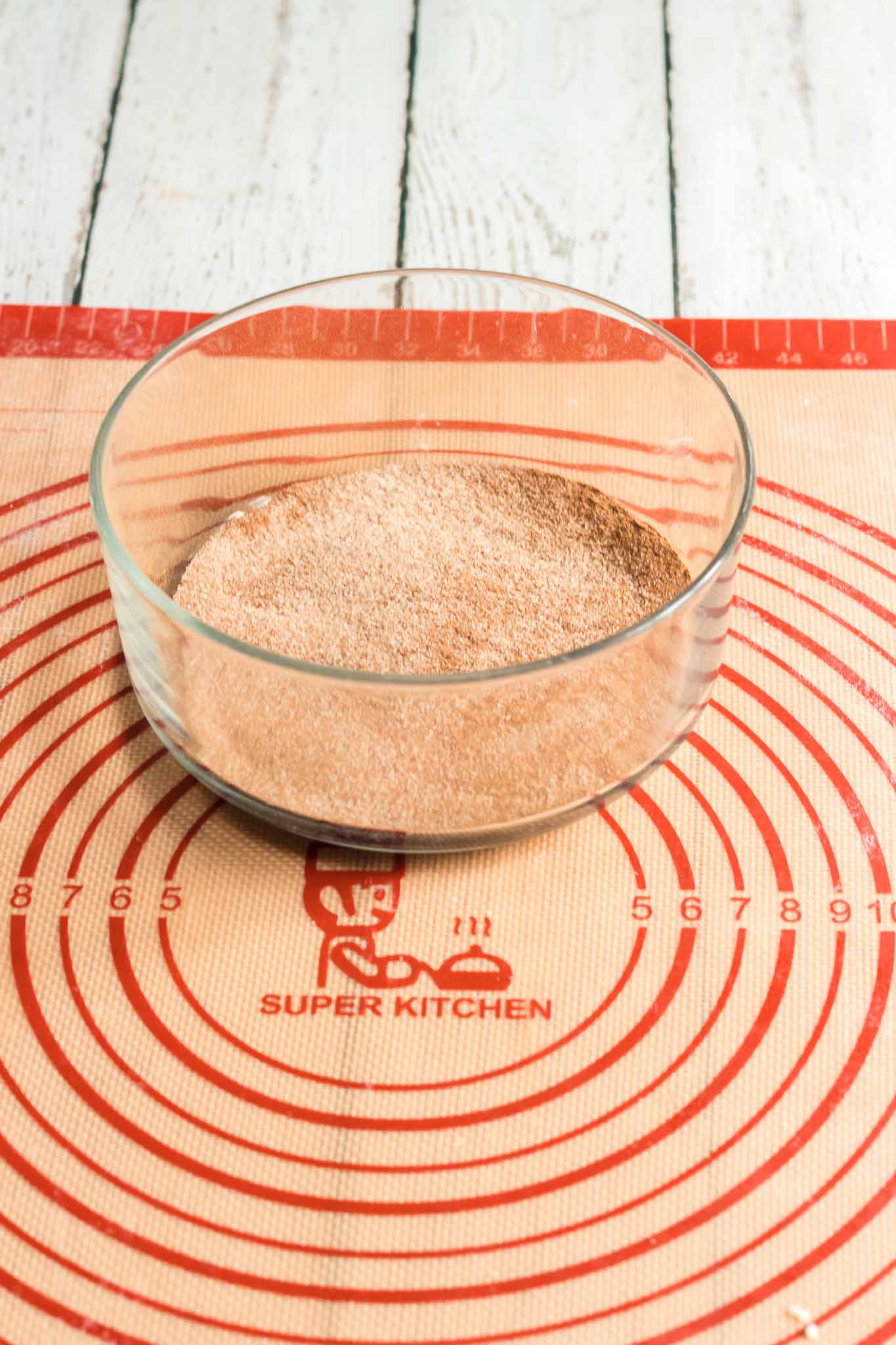 Where Does Pumpkin Spice Flavor Come From?
You may be curious as to where pumpkin spice flavor comes from. Honestly, I had to do some research because it had me so curious! Some would compare the Americanized version of pumpkin spice to British and Commonwealth mixed spice.
When it comes to pumpkin spice it is a simple yet powerful blend of spices. You will find nutmeg, ginger, cloves, ground cinnamon in pumpkin spice, you may also sometimes find allspice.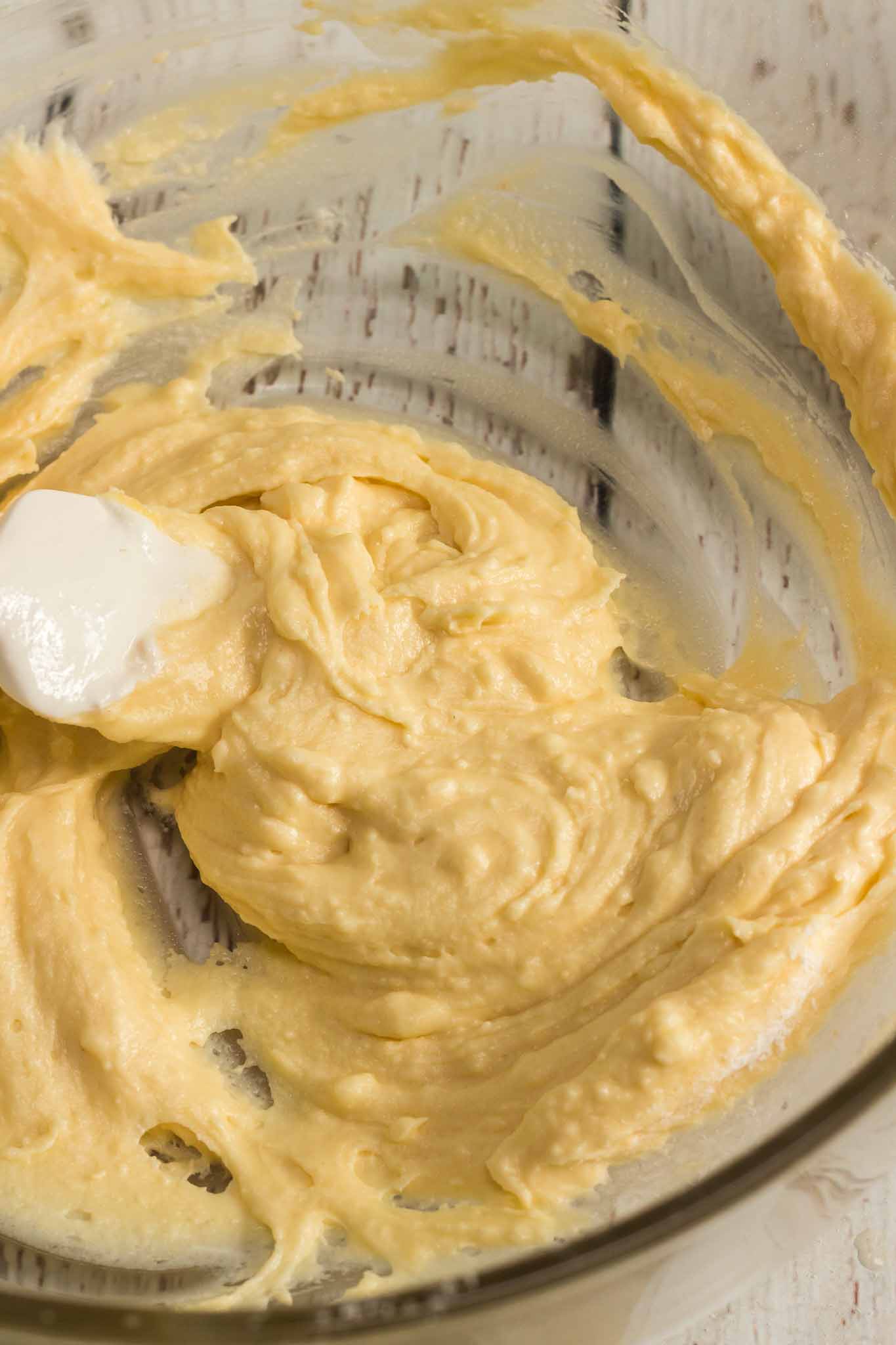 How to Store Pumpkin Spice Donuts
If you're curious as to how to store these donuts, you can keep them in a closed dish on the counter. Putting donuts on the fridge can result in them drying out, so be careful. You can store these donuts on the counter for a few days. However, anytime I've ever made these donuts they have never lasted long!
The next time you're craving donuts and you want to make them yourself, then give these donuts a try. The pumpkin spice flavor is amazing and perfect for fall.
What are air fryer pumpkin spice donuts?
Air fryer pumpkin spice donuts are a delicious, fall-themed treat that can be made in your air fryer! These donuts are flavored with pumpkin spice and are coated in a cinnamon sugar mixture, making them the perfect sweet snack for any time of day. Serve them up at your next party or enjoy them as an after-school snack!
Enjoy!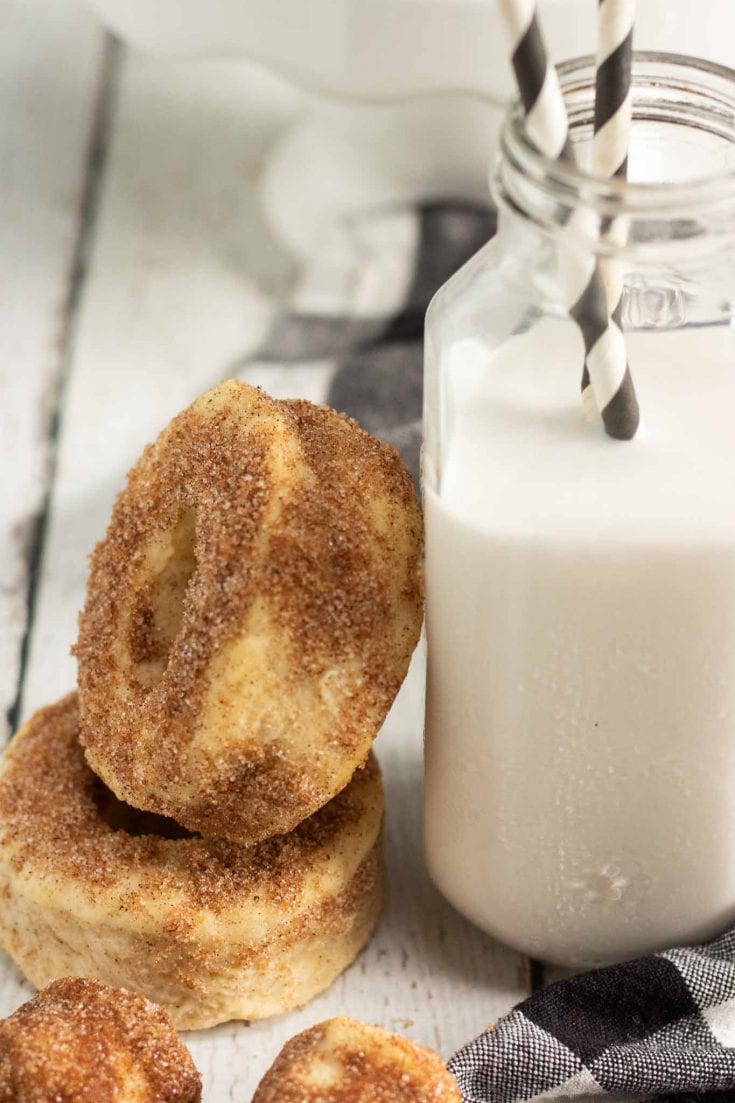 Yield: 6 donuts and 6 donut holes
Air Fryer Pumpkin Spice Donuts
Prep Time: 20 minutes

Cook Time: 15 minutes

Total Time: 35 minutes

Easy and amazing pumpkin spice donuts made easily in your air fryer! Perfect with your morning coffee or tea.
Ingredients
1/4 c Granulated white sugar
¼ c Brown sugar
2 1/2 tbsp butter (room temperature)
2 lg Egg yolks
2 1/4 c All-purpose flour
1 1/2 tsp Baking powder
1 tsp Pumpkin spice
1 1/2 tsp Cinnamon
3/4 c Sour cream
1/2 c granulated white sugar
2 tbsp butter (melted)
Instructions
Mix together 1/2 cup white sugar and butter together in a medium bowl until it becomes crumbly. Add the 2 Lg egg yolks and stir until combined.
Add flour, baking powder and salt into a separate bowl. Add 1/3 of the flour mixture, 1/4 cup of brown sugar and 1/2 the sour cream into the sugar-egg mix and stir until these are combined together. Mix in the remaining flour and sour cream; then refrigerate dough until ready for use.
Mix 1 tsp pumpkin spice, 2 1/2 tsp white sugar, and 1 1/2 tsp cinnamon together in a bowl.
Preheat air fryer to 350°.
Roll the dough out on a lightly floured surface to about 3/4" thick. Using a 3- inch and a 1- inch cookie cutter, cut 6 large circles in the dough and then cut holes in the middle of each to form the doughnut shapes. Or, if you have a donut cutter, you will be able to cut the donut and hole at the same time.
Brush 1/2 of the melted butter over each side of the doughnuts.
Place 1/2 of the doughnuts into the air fryer basket and cook for 8 minutes. Remove the doughnuts from the fryer and brush cooked donuts with remaining melted butter and immediately dip into the cinnamon/pumpkin spice/sugar mix. Repeat these steps with the remaining doughnuts.
You may need to adjust cooking times according to your particular air fryer.
Pin it for later!
If you enjoyed this recipe be sure to check out my Instagram Page for the latest posts!
Before you go, check out these great posts!
Easy Pumpkin Monkey Bread Muffins
Easy Homemade Pumpkin Waffles with Cinnamon Maple Syrup
Homemade Pumpkin Spice Cinnamon Rolls With Cream Cheese Frosting
Hi! I'm Nellie. I am a busy mama of three, wife to my high school sweetheart who loves to cook, workout and stay organized! I love to share helpful printables, the best recipes and fitness tips for the modern mom. I strongly believe that every mom can feed their family well, take proper care of themselves and have fun along the way! Read my story.
Get comfortable and be sure to come hang out with me on social. Don't grab your free fitness journal before you go!