A Fabulous Weekend In The Hamptons with Samsung Home: The Finale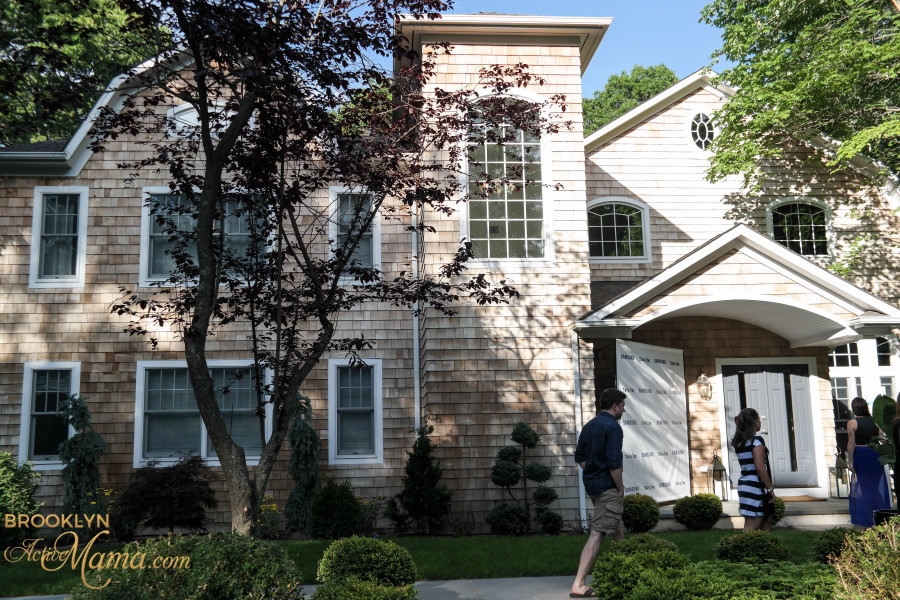 In Part one we talked about what it was like to BE in the Hamptons for the first time, In Part Two we had dinner with fancy Presidential guests, and today in Part Three—the finale—we will talked about the Sunday Funday Brunch and my overall thoughts on the experience.
For the first time all trip we had a few hours of free time on Sunday morning. The van wouldn't be coming to pick us up until 12pm so I had options! First, I slept in. Sleeping past 6am in my house is a luxury so I took the opportunity to sleep until 8am! Yes. It was glorious.
I probably should have grabbed some breakfast but the thing I wanted to do the most was jump meander into the pool that was a part of my view from my room. I waited patiently until the 9am start time, opened my umbrella and laid down with my book in my swimsuit. Relaxing by the pool is highly underrated especially when you don't have not one responsibility. No friends, husband, or kids that dictate your next move. Just YOU and whatever YOU want to do. It was so relaxing.
After an hour or so of reading I went into the perfectly cool water—careful not to get my hair wet of course. Several of the other ladies on the trip had the same idea and joined me. We chatted for a while then realized that it was almost time to go!
When we got to the brunch, I was so hungry I could eat my fist. It was totally a bad decision skipping a meal for the pool (but honestly if I had the choice to do it all over again I probably would).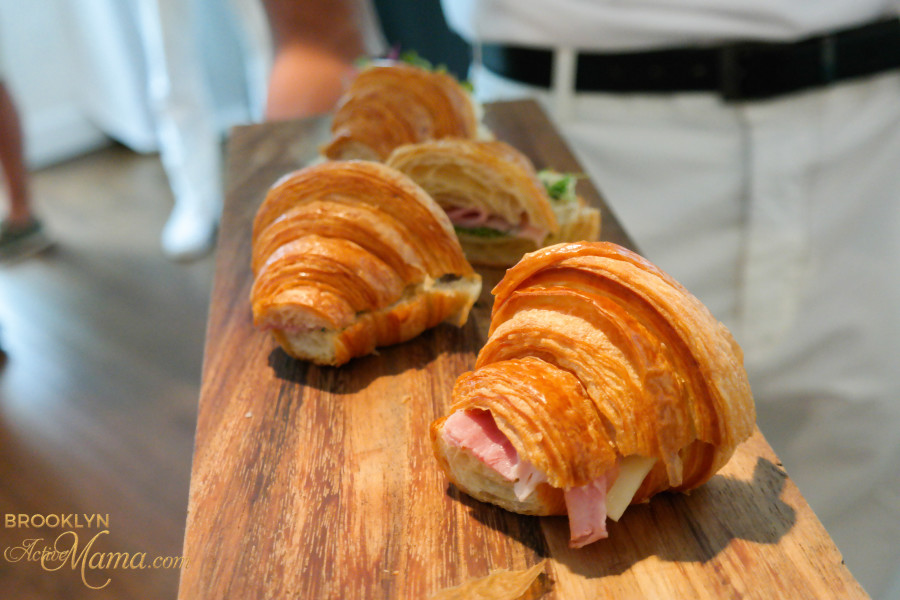 The food was incredible which I had begun to expect from the amazing chefs we had present. It was another great time of great food and conversation, as you can imagine we had all learned so much about each other by this time it was like we were old friends in just 48 hours.
When the lunch was over we all got ready, said a long goodbye to all of our new friends and waved a longing goodbye to the house that was so good to us for 2 days.
Before we left however, I had to lay eyes on the beautiful new washing machines and dryers that are crazy hot in the industry right now. You may have seen Kristen & Dax (on a complete first name basis because we are besties in my head) and their hilariously adorable commercial.
https://www.youtube.com/watch?v=IYxO0bizEFI
This washer comes with a sink for pre-treating!! (HELLO stinky gym clothes!) Plus its great for the kids too, because: mysterious stains. The cool part about it is that the "sink" actually comes with ridges so you can pre wash your garments, leave them there to soak a bit then easily flip the clothes into the wash by lifting the basin up allowing the pre-treated clothes to simply slide into the washer. The Samsung WA8700 Top loading washer is pretty much everything you ever wanted in a washing machine!
The weekend in the Hamptons was really a memory that I will never take for granted. I met such amazing people, I stepped right out of my comfort zone of being surrounded by friends and made some new ones. I didn't cave into myself even when I wanted to the most. The representatives of Samsung and Tasting Table were phenomenal hosts and hostesses. I hope to go back to the Hamptons sometime soon, because it is exactly as beautiful as everyone says it is.
What was the last thing that you did that you won't forget anytime soon?
Hi! I'm Nellie. I am a busy mama of three, wife to my high school sweetheart who loves to cook, workout and stay organized! I love to share helpful printables, the best recipes and fitness tips for the modern mom. I strongly believe that every mom can feed their family well, take proper care of themselves and have fun along the way! Read my story.
Get comfortable and be sure to come hang out with me on social. Don't grab your free fitness journal before you go!