What is it like to dress up really nice and go to a beautiful catered dinner with the greatest company ever in the beautiful Hamptons? Glad you asked.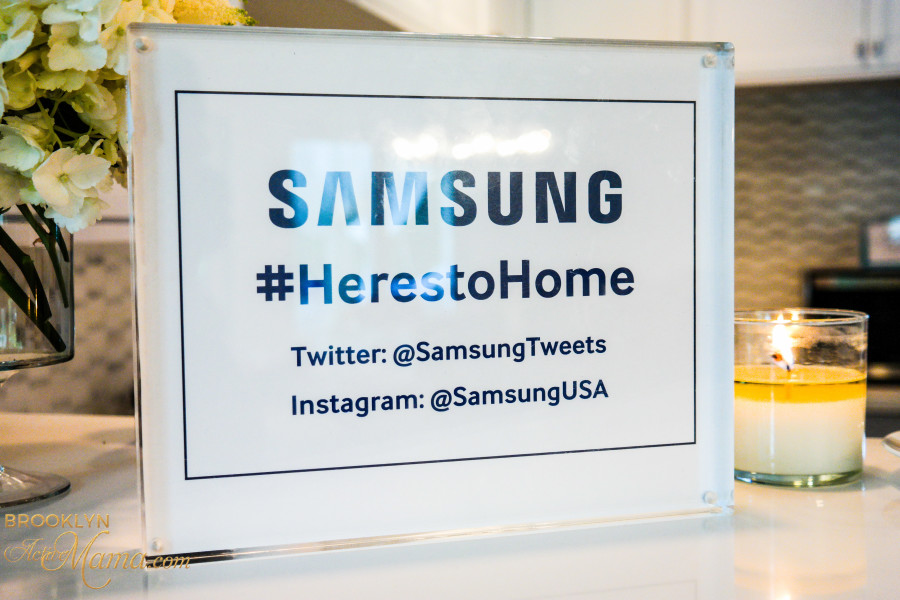 Welcome part two of my recent trip to the Hamptons. Usually I cover my trips in one post but this one deserves three.
In Part one we chatted about the ride to the Hamptons and the fancy lunch and beautiful appliances we were able to check out.
After we finished lunch we gathered all of our belongings and headed to our hotel Baron's Cove. We had about 2 hours to unwind/get ready for our Blue and White Dinner with some very special VIP guests.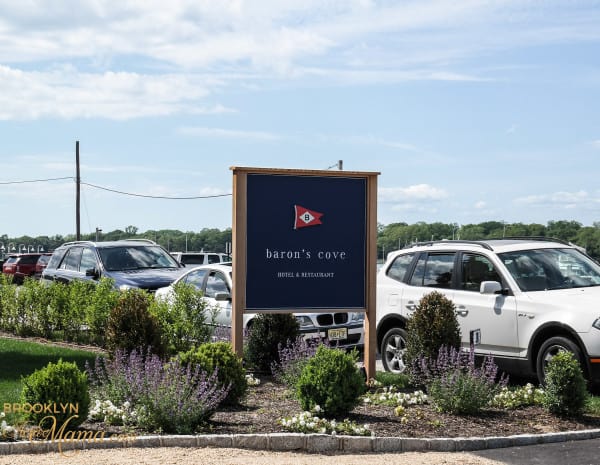 When we arrived at Baron's Cove, I knew I was in the right place. The grounds were breathtaking. The hotel is directly in front of a marina filled with beautiful boats. The décor was charming and appropriately nautical. The bar area was very welcoming with super comfortable chairs. The smell of the fresh water and the perfect temperatures was something right out of a magazine.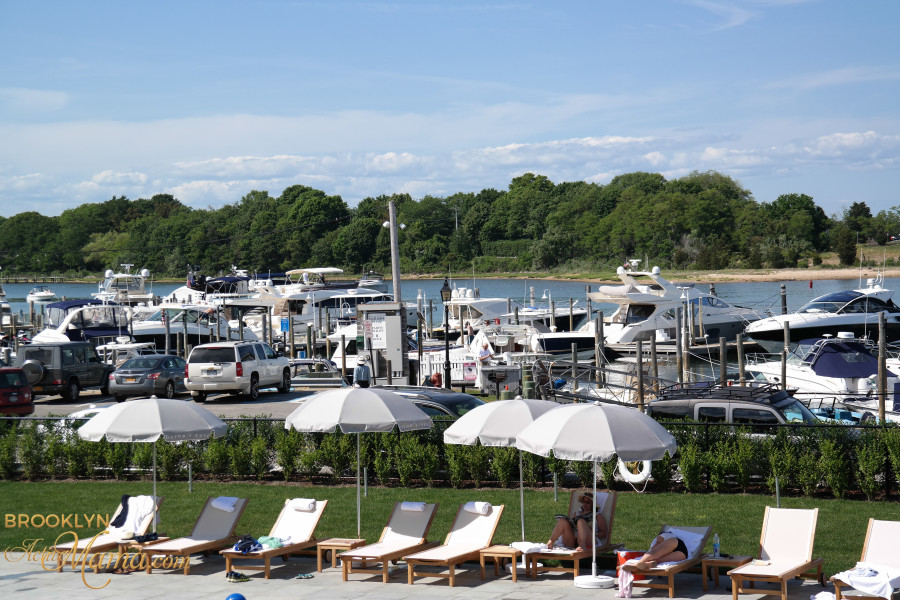 I got my keys to the hotel room and checked in, I was stunned silent by the sheer space that was in front of me. I'd never stayed anywhere like this except when we go on big family trips. This time it was ALL for me! The suite was a duplex, a full living room area with a sectional—plus a deck overlooking the pool and marina. Then you can meander upstairs for a beautiful Queen sized bed in a space all of its own. There were high ceilings, two TVs, a generous sized bathroom, and an unbelievable view.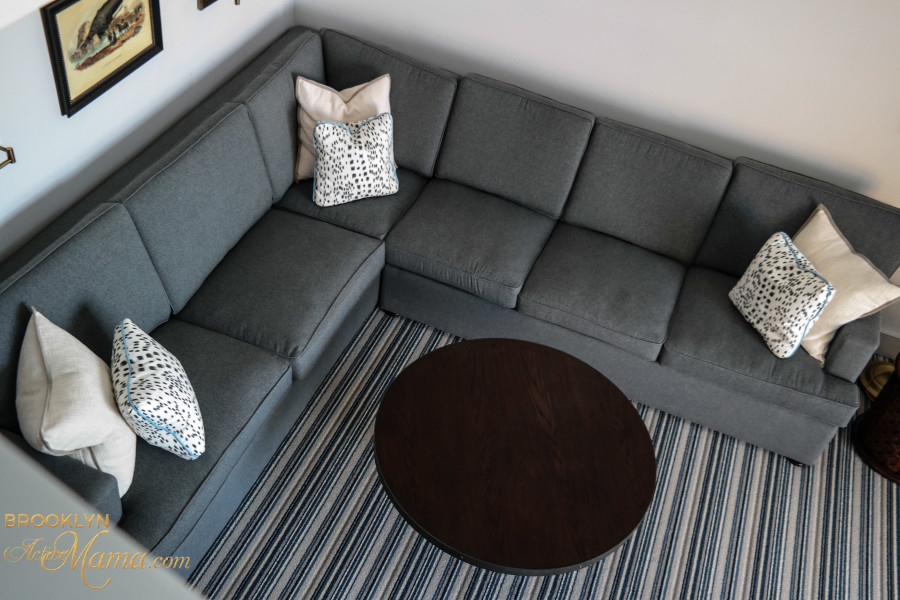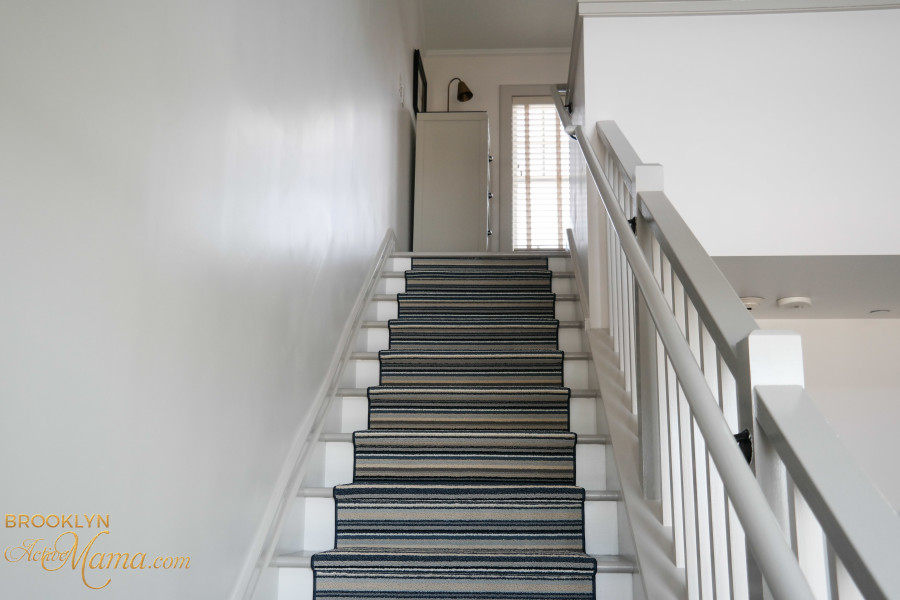 Finally it was time to go to the party. I chose to wear a Vince Camuto dress that I bought at Marshall's a few weeks ago. When I bought it, I had no idea I was going to the Hamptons—but man was this the perfect dress for the occasion.
When we arrived there were a lot more people mingling around, we were greeted by the amazing wait staff serving us amazing appetizers that were made with the Samsung appliances. We also got to learn about the incredible dual oven where you can cook two different things at one time at two different temperatures. I remember you guys went as gaga as I did when I told you about it last year. Can you imagine baking cookies AND baking your casserole at the same time? For busy moms, this is just another way to take a couple hours off a marathon cooking session.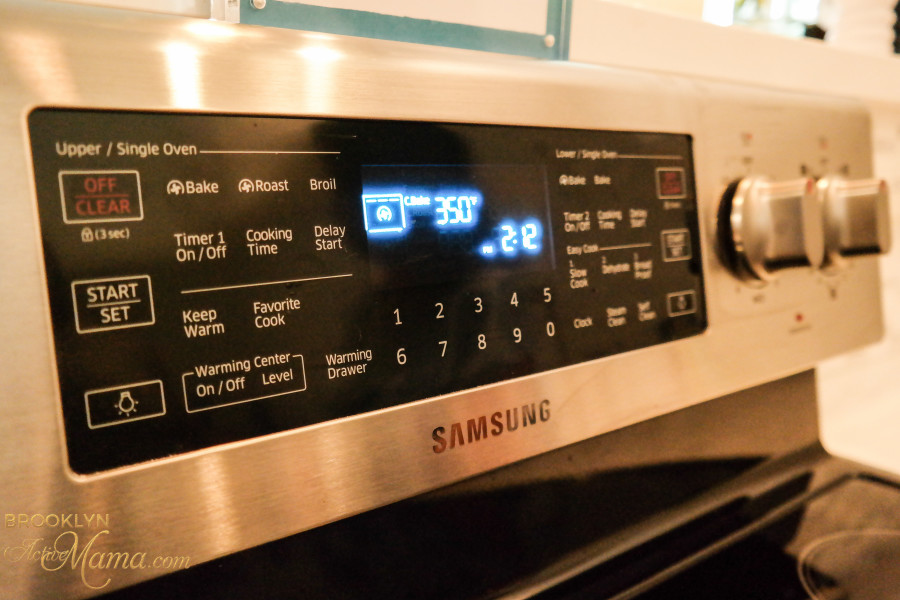 When I looked to my left I saw someone familiar, but I simply couldn't place her. So I kept staring. Then I overheard my neighbor say oh look there's Jenna Bush. At that point I realized 2 things 1) I SUCK at recognizing faces (even famous ones apparently) and 2) OHEMGEE I'm having DINNER in the HAMPTONS with JENNA BUSH. Say What?!
The food and the ambiance was even more beautiful at night. The food was provided by Tasting Table which is a website and newsletter for culinary enthusiasts. There were a lot of laughs and three courses of delicious.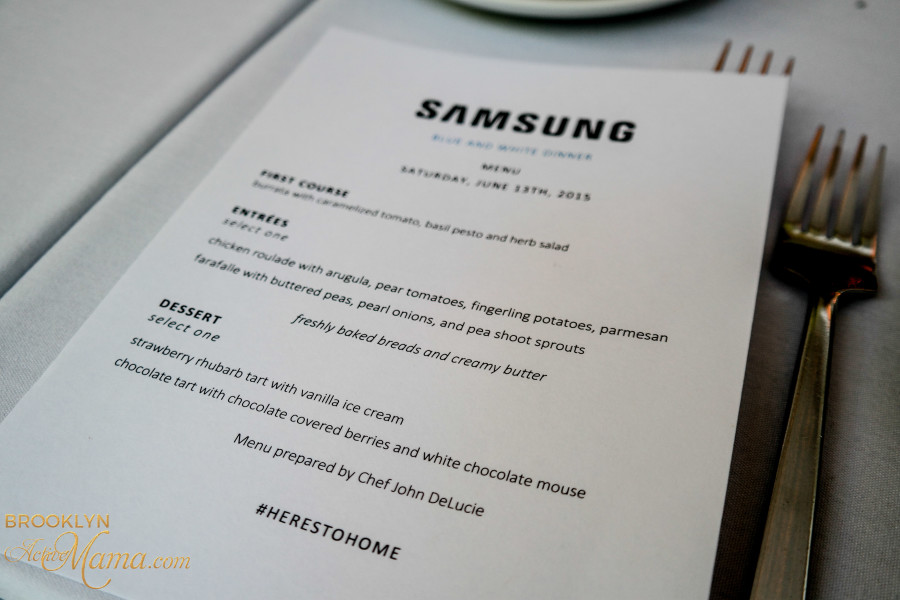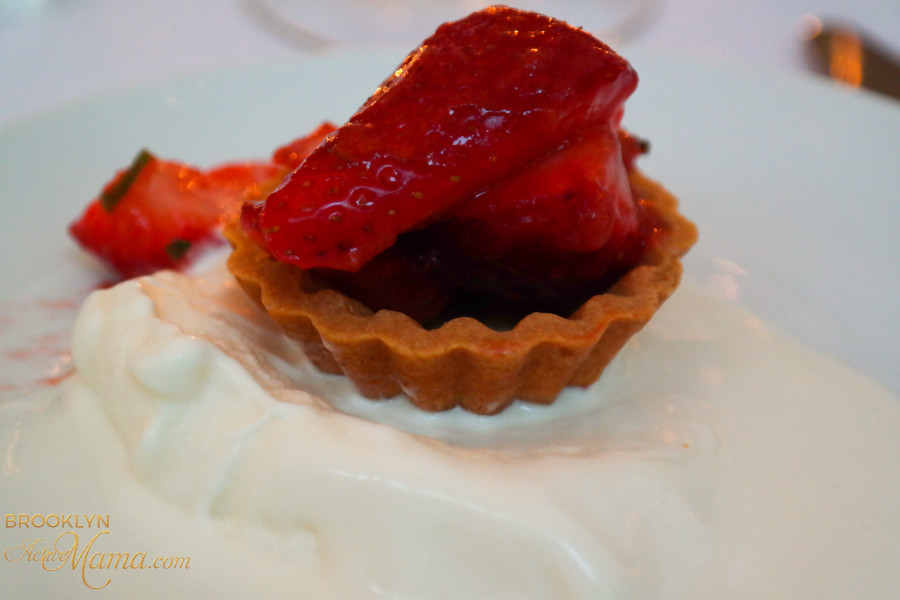 At the end of the night I totally didn't have to worry about dish washing but if I did I would have been more than happy to use the dishwasher in the kitchen because it was fabulous! Here are some of reasons why I fell in love with it at first sight!
It has the amazing Waterwall technology
features a linear cleaning system that delivers a sweeping wall of water for spectacularly cleaned dishes
can control the intensive wash system to either the left or right side of the bottom rack
For more information on the Samsung Top Control Dishwasher with WaterWall™ Technology click here!
We went back to the hotel (singing lots of Beyonce on the way #turnup) and sat in the hotel's bar area where we were entertained with great conversations and live jazz. I went up to bed shortly after and crashed pretty quickly!
I hope you enjoyed part 2 of my weekend in the Hamptons Story! The Finale has lots of fun things including poolside relaxation, Sunday Fun Day Brunch and more!
[Tweet "A beautiful Hamptons Weekend with @SamsungTweets and @Tastingtable! #HeretoHome"]
Have you ever seen a famous person but not really know they were famous until it was too late??
Hi! I'm Nellie. I am a busy mama of three, wife to my high school sweetheart who loves to cook, workout and stay organized! I love to share helpful printables, the best recipes and fitness tips for the modern mom. I strongly believe that every mom can feed their family well, take proper care of themselves and have fun along the way! Read my story.
Get comfortable and be sure to come hang out with me on social. Don't grab your free fitness journal before you go!