I was first introduced to Dove Baby at the Mom 2.0 Conference in Orlando last year. Even though I didn't have any babies at the time, I was excited because we only use Dove Body Wash in our household so I LOVE that there was a new option for babies!
Last week I attended a fun Muffins and Mom-osas breakfast at one of the famous SaraBeth's in NYC. When I arrived, the decor was draped in beautiful blue and white flower centerpieces, balloons and menus. I was excited to learn about the products more in depth because of upcoming baby–but I ended up getting way more than I could have ever imagined.
A Diverse Gathering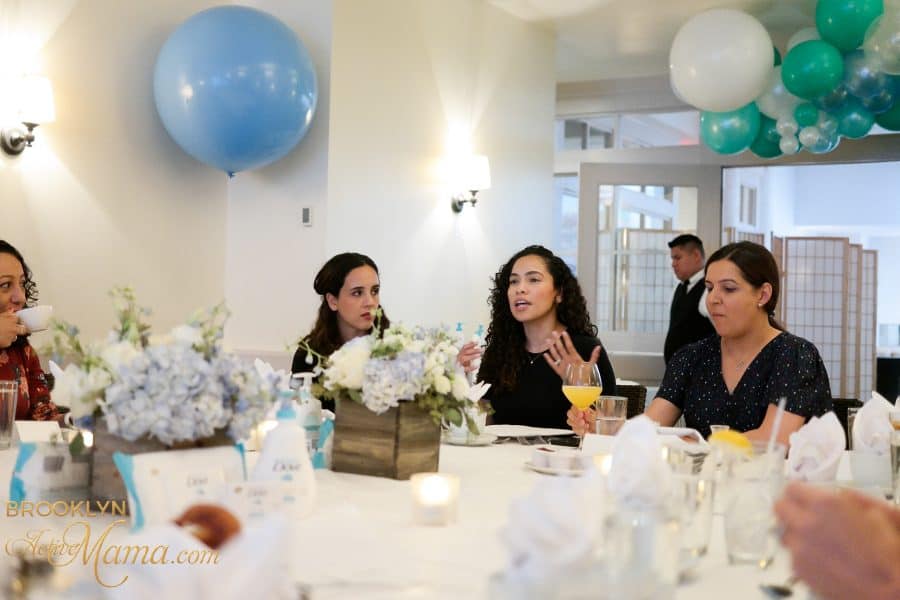 The room was filled with women of all nationalities and backgrounds. Not going to lie, it was incredibly refreshing. I felt at ease because we were able to have open dialogue about having ethnically mixed children like I do with my Jamaican/Puerto Rican blend, to chatting about everyday things like how we discipline our children, to finding your mom tribe, to figuring out how to incorporate our culture into parenting. It was a SUPER refreshing conversation because as we know, parenting can be isolating especially in a world of social media perfection.
When I wrote my post about being honest about how parenting was kicking my butt, I got so many responses in my inbox of help and other moms that could relate. It was in that moment I knew that I absolutely was not alone and that I had support. This breakfast was an awesome reminder that we are ALL out here trying to figure things out in our own special way.
3 Important Things To Remember When Handling Newborn Skin
When you have a baby, there is so much to consider when taking care of their skin. They have been inside of a belly for months and now, we have to make sure that their skin doesn't lose the moisture and nutrients that they need.
I had a chance to sit down with Baby Dove's Pediatric Dermatologist Dr. Mercedes Gonzalez to chat about the best ways to handle newborn skin. Let's be real, those first couple of months go by like a blur and it's best to be as prepared as possible!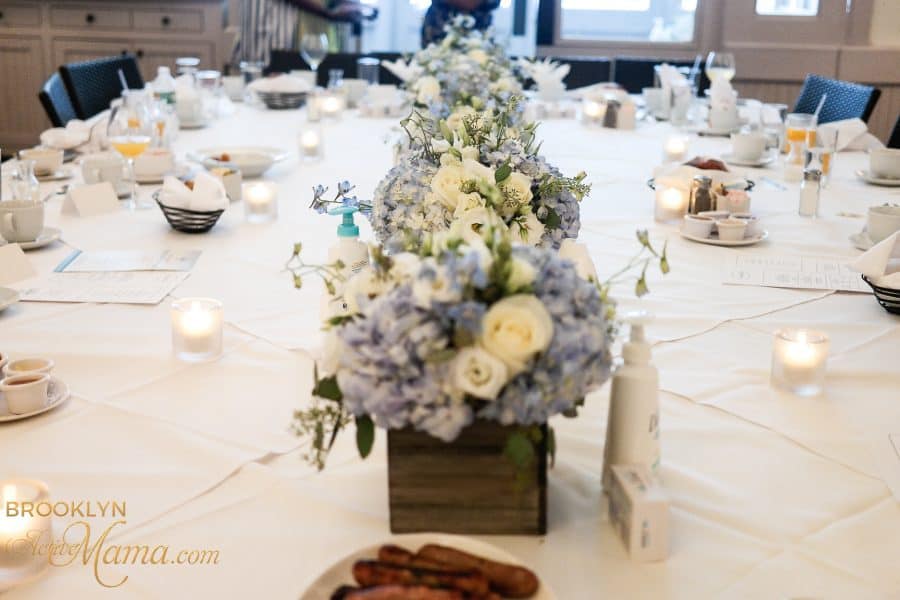 What is the most important thing you can do for a newborn's skin?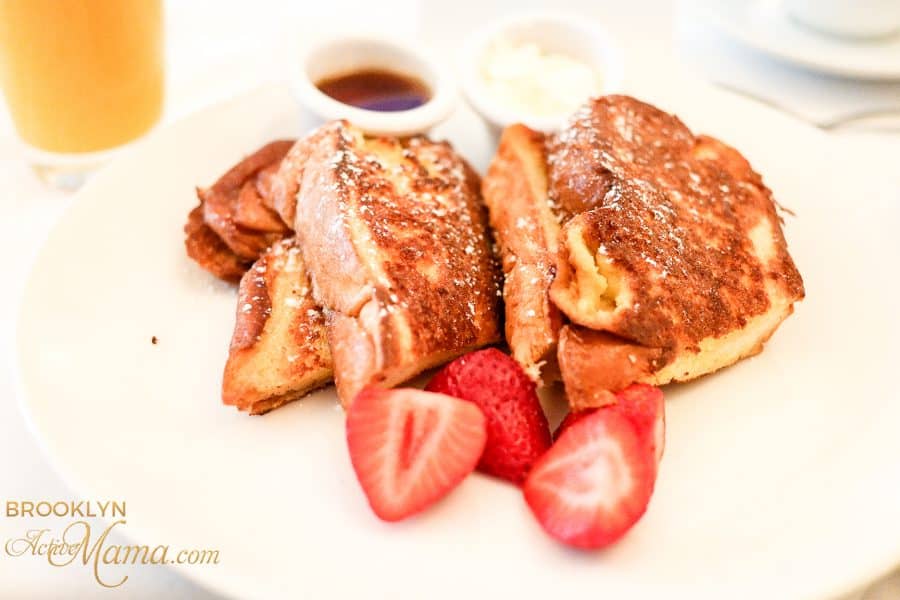 MG: Try to maintain the skin the same way as it was when they were born. When babies are born they have a protective covering called the vernix which has a very importantn fuction of creating a barrier and protecting the baby from any kind of pollutants or bacteria any in it's environment. To do as much as possible to maintain that and not take it away. They asked me if I wanted to delay the bath with my newborn and I thought that was awesome because usually they sweep the baby away and give them a bath. Delaying the bath helps to maintain the vernix for as long as possible.
During the first bath try to use gentle products and not be so agressive with the way you are doing it. Use your fingertips and products like the baby Dove line that uses mild sufectants that are made differently from the original Dove brand. They have a quarter moisturizing lotion in them and the moisture that they use have the same oils that is found in the newborn skin, so you are replenishing the oils that are often stripped away. Even plain water can strip away the oils from the newborn's skin.
How many baths should a newborn have?
Sometime in the first week when everyone is settled. Make sure it is short and you have a second person there to help. There isn't a strict day of when babies should take a bath but when babies are being handled so much, so often it's good to fit one in in the first week. If the baby is traveling a lot, definitely give more baths–but KEEP IT SHORT. Less than 5 minutes, warm water, mild baby specific cleansers and putting a lotion on right after.
Is putting lotion on everyday necessary?
I recommend putting it on after a bath. The lotion is needed to restore the skin after the water has stripped away some of the nutrients in the bathtub. Make it a part of a routine where you give baby a bath, pat them dry with the towel, when they are still slightly moist, trap that moisture in with a baby specific moisturizer head to so with a gentle massage. Build this routine around the bath.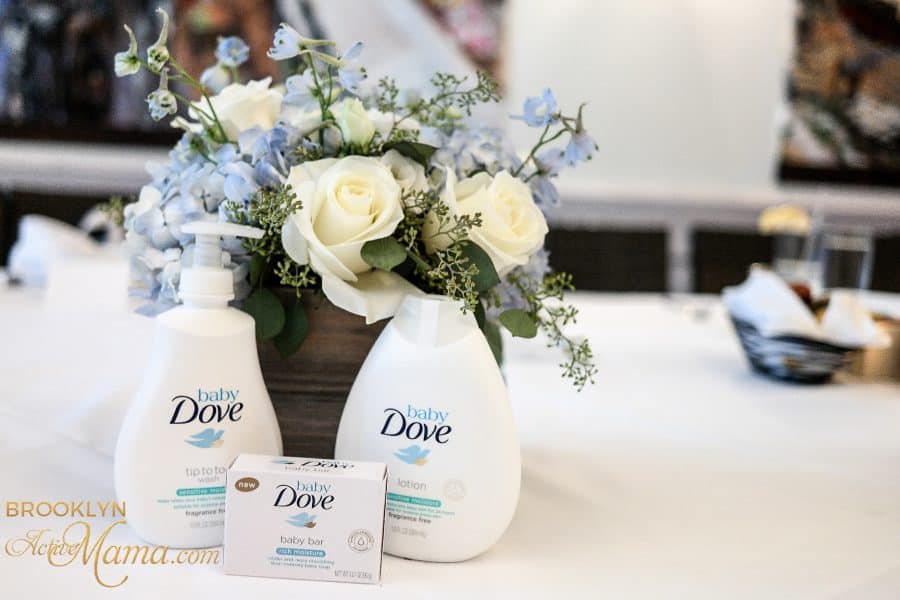 To learn more about the Dove Baby brand check out their website!
Did you know these skin care tips? Have you ever met with other moms to discuss daily wins and struggles?
Hi! I'm Nellie. I am a busy mama of three, wife to my high school sweetheart who loves to cook, workout and stay organized! I love to share helpful printables, the best recipes and fitness tips for the modern mom. I strongly believe that every mom can feed their family well, take proper care of themselves and have fun along the way! Read my story.
Get comfortable and be sure to come hang out with me on social. Don't grab your free fitness journal before you go!