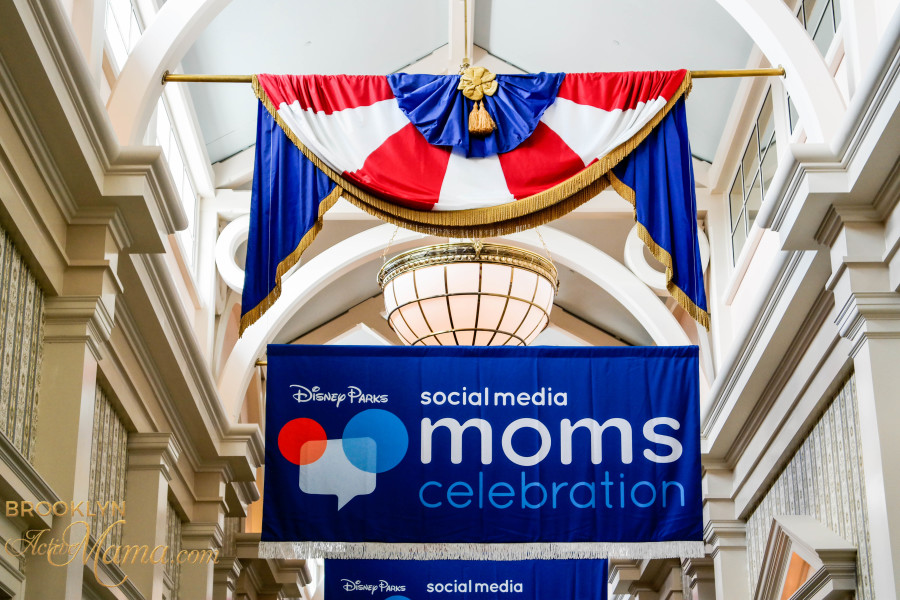 Before I start this long series of recaps, I want to make sure you guys know that I was obsessed with Disney World before I got the invitation to the Disney Social Media Moms Celebration. If you have been reading this blog for a long period of time you know that I have run multiple Disney races, visited many times solo, with my husband and as a family–heck I even got engaged there. So much so that my friends come to me for "suggestions" (read: I'm their personal Disney travel planner).
This trip was so different though because it combined my insatiable love for blogging with my insatiable love for Disney. The entire conference really blew my mind so I'm excited to share the highlights with you!
Traveling as a Family
The trip came at a very appropriate time as our family had just suffered such a huge loss. I was excited to have to some theme park fun to balance out the sadness that the family was going through.
Our flight was crazy easy and we landed in Orlando at 1pm. After a quick magical express ride to the Yacht Club Resort, we headed over to the registration table and I realized that wait, this was actually happening. I spent so much time wishing upon a bloggy star for this and here I was, at the coveted conference!
We walked in and saw Mickey Mouse just chilling in the corner, the boys were over the moon excited! Plus we got to use the Memory Maker which was hands down the COOLEST, but more on that later.
We were so hungry so we walked over to the boardwalk for some food. I've always loved the boardwalk as it has always been one of the most relaxing parts of Disney. We ate our fill and headed back to the room.
Networking and Dinner
There was a quick networking session before dinner where a lot of hugs were given and squeals were heard. I didn't realize I knew so many bloggers attending but it was so nice to see people I've only chatted with online.
Right after we headed to Animal Kingdom where we were served some traditional African inspired foods and it was all so good! We were also entertained by some cultural African singers and dancers that performs at the Animal Kingdom daily. There are so many really cool additions coming to the Animal Kingdom park but more on that in my next post.
After dinner we visited the tent which had characters from the Lionguard and Zootopia.
Afterwards we (read: I) was completely wiped from the day and so we headed back to Yacht for some much needed rest as tomorrow was conference day!! When we arrived back to our rooms we were so excited to see we got some awesome gifts!
Part two is on its way! I'll be sharing all about the new Star Wars fun coming to Disney, as well as all the exciting fun of conference day!!
[Tweet "#Disney Social Media Moms Celebration 2016: Family Travel & Animal Kingdom Park #DSMMC"]
What is your favorite theme park in Disney? What are your family travel plans this summer?