Macaroni and cheese is one of America's favorite comfort foods. It's versatile, easy to make, and always delicious. But what to serve with macaroni and cheese? Here are a few ideas for side dishes that will complement your mac and cheese perfectly!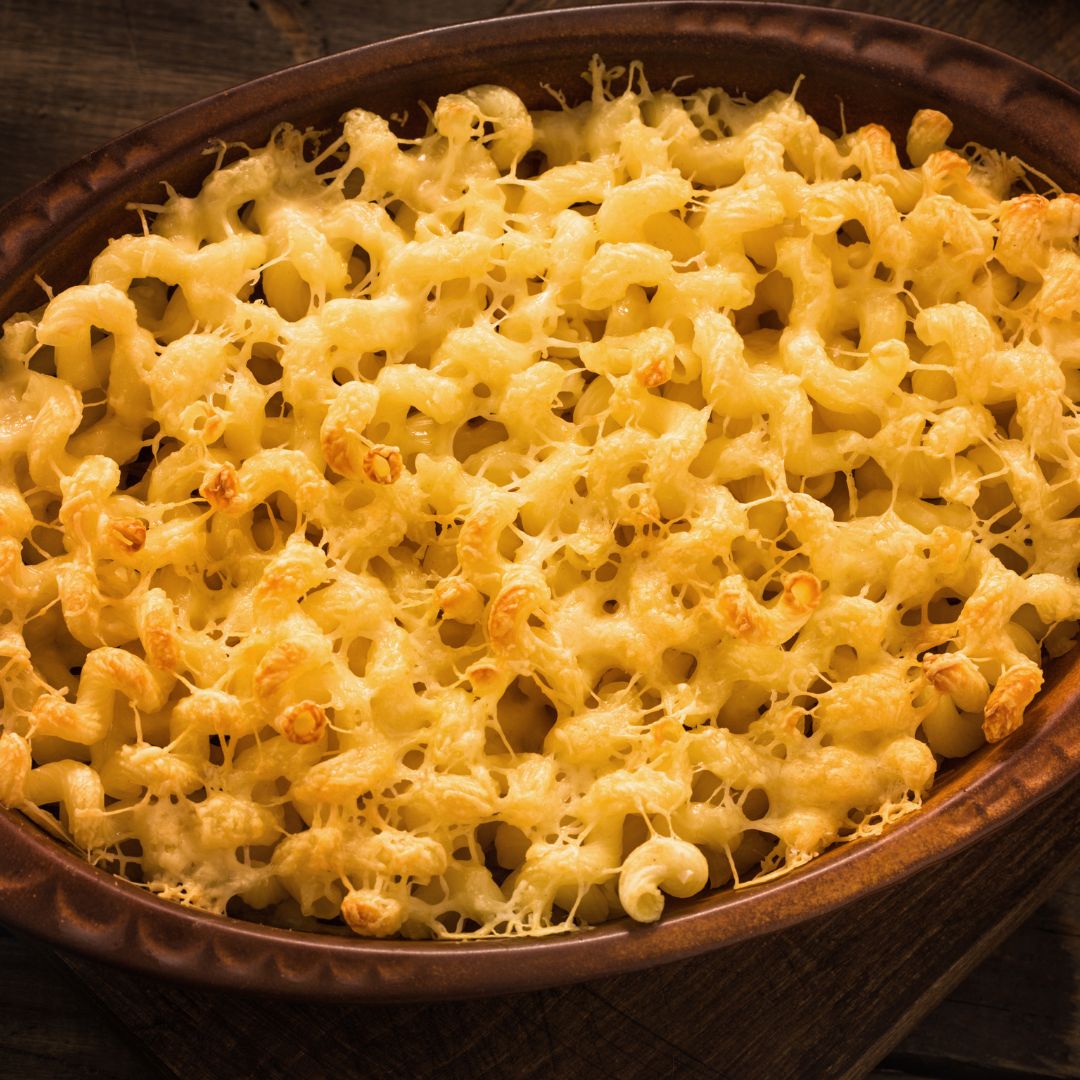 What is the definition of comfort food?
There's no one answer to that question, but most people can agree that comfort food is a dish that brings back happy memories and provides a sense of warmth and happiness.
For some, comfort food is a dish that is simple and familiar, like macaroni and cheese. Others might say their favorite comfort food is something more indulgent, like a big slice of chocolate cake.
No matter what your definition of comfort food is, we can all agree that macaroni and cheese is one of the most popular comfort foods out there. And for good reason! Mac and cheese is creamy, cheesy, and oh-so-satisfying. Plus, it's easy to make and can be customized to your liking.
You can make it in your instant pot or in your dutch oven. There are so many ways to serve a gooey mac and cheese! The richness of mac and cheese makes for a simple side with plenty of leftovers.
Whether you're looking for a simple weeknight dinner or planning a special occasion meal, macaroni and cheese is always one of the best side dishes. Mac and cheese can be a full meal. But what should you serve with it? Here are a few ideas for side dishes that will complement your mac and cheese perfectly!
You can make mac and cheese side dish in so many ways and using so many different cheeses such as cheddar cheese, feta cheese and even blue cheese for this classic comfort food. A delicious mac really can be such a decadent dish.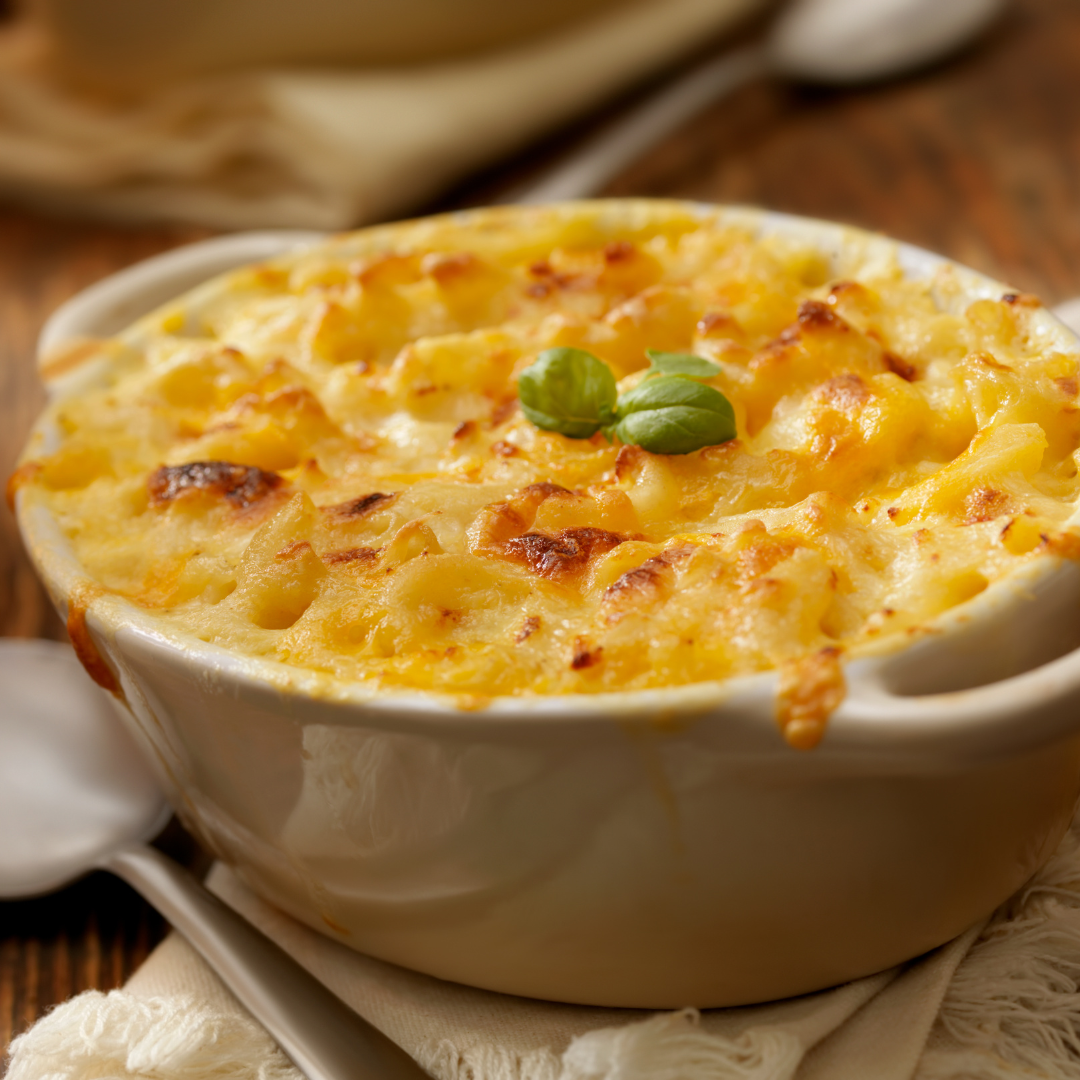 It's one of those tasty side dishes and the best comfort food for the perfect meal. A classic pasta dish that can easily be turned into an indulgent entrée. You can make your homemade mac with your favorite ooey-gooey cheeses and we have got a good choice of sides to serve your macaroni cheese with!
Whatever macaroni and cheese recipe you make, here are the best sides with simple ingredients.
What are some common things to serve with mac and cheese?
A simple green salad is the perfect side dish for macaroni and cheese. The freshness of the greens will contrast nicely with the richness of the cheese sauce, and the crunch of the vegetables will add an interesting texture to each bite.
Roasted vegetables are another great option to serve alongside mac and cheese. We recommend roasting Brussels sprouts, carrots, or sweet potatoes. The vegetables will add color and flavor to the dish, and they're a healthier option than some of the other side dishes on this list. Plus your taste buds will be happy!
Garlic bread is always a good idea when you're serving macaroni and cheese. The bread will soak up all the delicious cheese sauce, and the garlic will add a nice flavor to the dish.
Fried chicken is another classic side dish to serve with mac and cheese. The crispy chicken skin will contrast nicely with the creamy sauce, and the chicken will add some protein to the meal.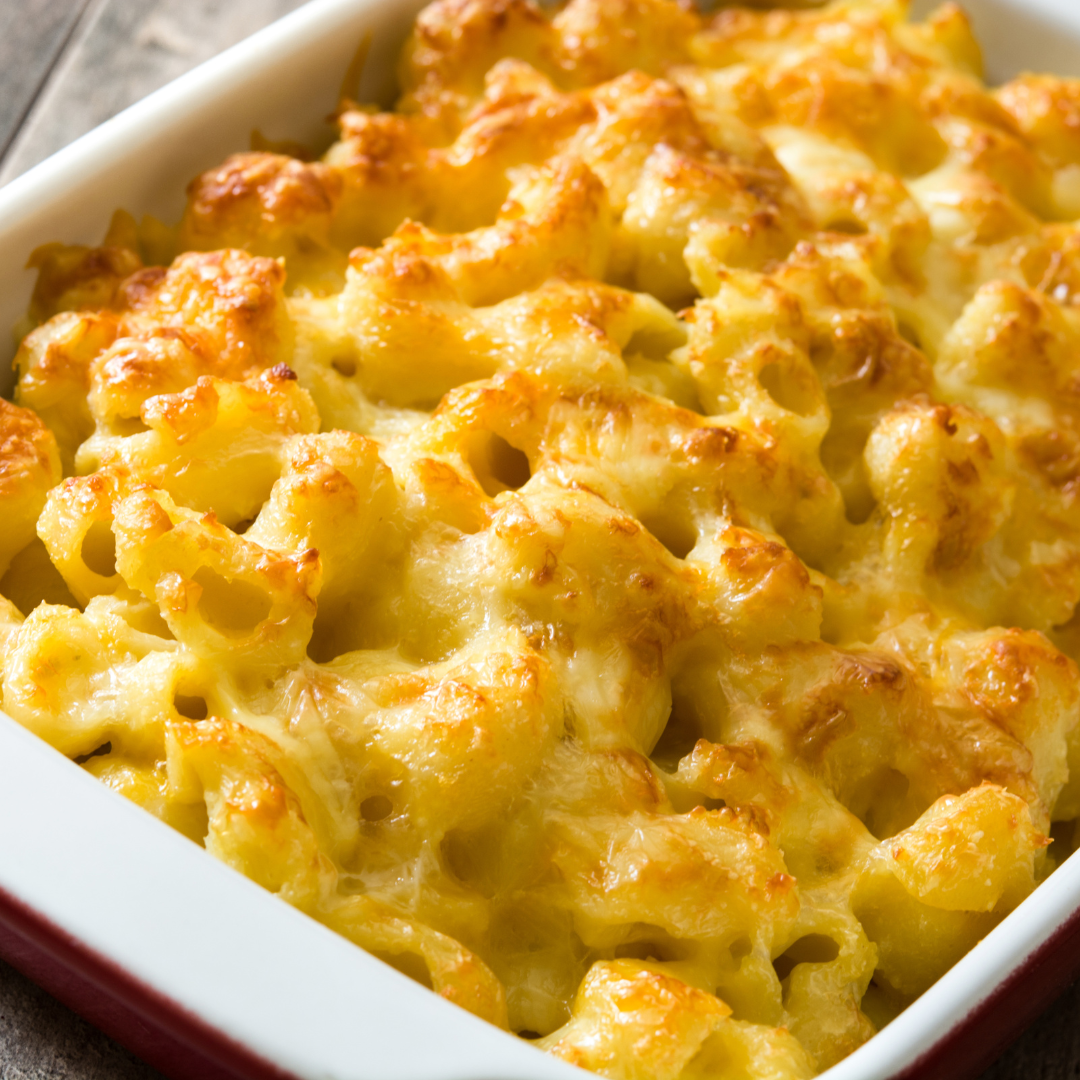 Baked beans are a delicious option for those who like their mac and cheese a little heartier. The beans will add some substance to the dish, and they'll absorb all the delicious flavors of the cheese sauce. It's a delicious meal to and a great side.
As you can see, there are a lot of different options when it comes to side dishes for mac and cheese. It really just depends on what you're in the mood for! If you want something light and healthy, a green salad is a great option.
Or, if you're looking for something a little heartier, roasted vegetables or garlic bread would be delicious. And of course, no list of mac and cheese side dishes would be complete without fried chicken!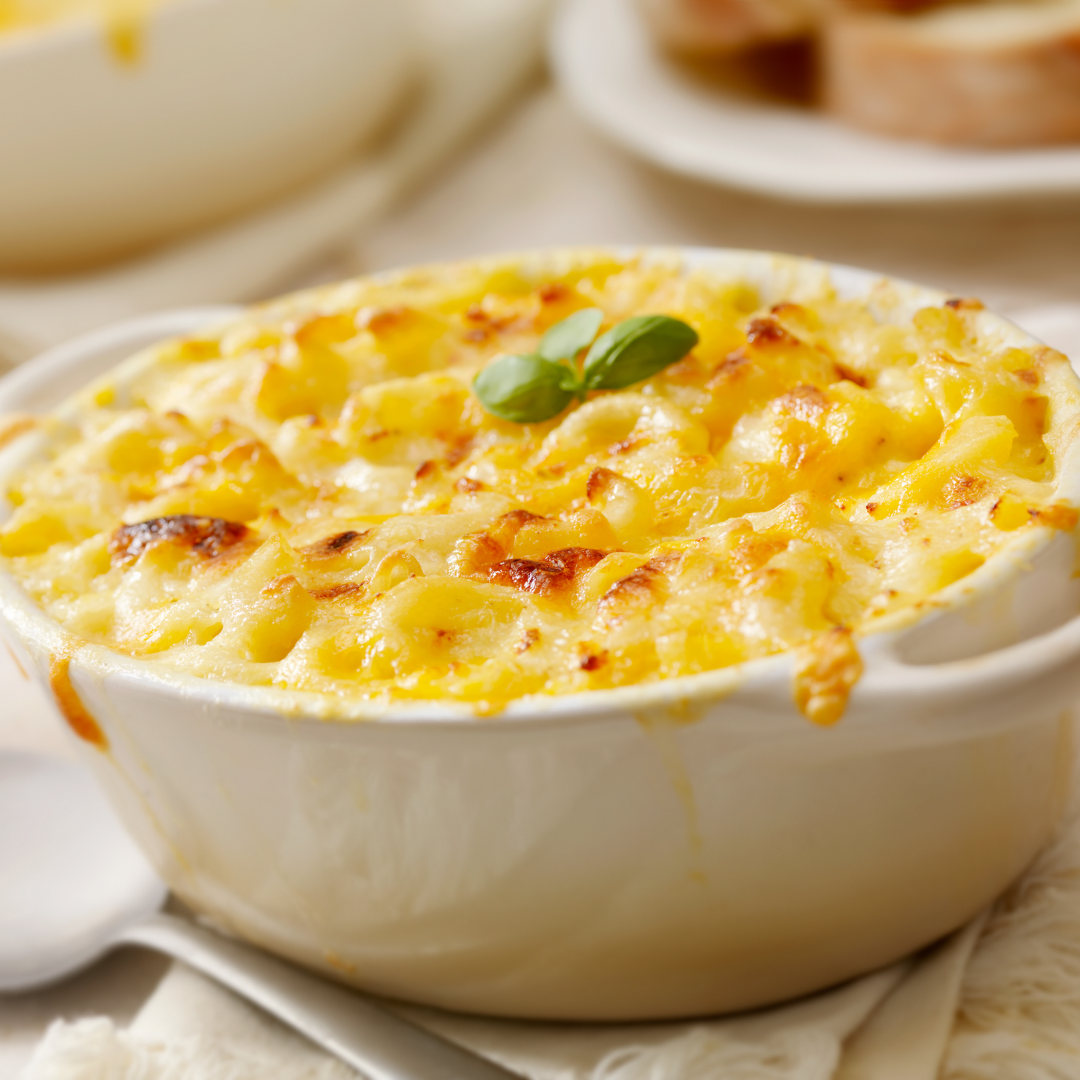 Is macaroni and cheese a side dish or a main meal?
Macaroni and cheese can be served as either a side dish or a main meal. If you're serving it as a side, it pairs well with just about anything! But if you're looking to make mac and cheese the star of the show, there are plenty of ways to do that, too.
You could add some protein, like grilled chicken or shrimp, or mix in some veggies, like broccoli or spinach. You could even top it with a crispy bread crumbs topping for a little extra flavor and texture. The complete meal can include a simple salad with this creamy pasta dish. The best part is that the perfect choice of the main dish is up to you!
If you are looking for what to serve with your favorite mac and cheese here are some different ways you can serve it:
What's better than tender, juicy pork ribs? Nothing! These are the best Air Fryer Ribs you'll ever try. They're so easy and quick to make – just 40 minutes from start to finish with an amazing sticky barbecue sauce that will have everyone swooning at your dinner table in no time flat.
The chicken Cobb salad is a classic that will never go out of style. The hearty and complete keto meal comes with the traditional dressing, which makes for an unforgettable experience every time.
Steamed Broccoli is a delicious and healthy side dish that you can make in less than five minutes. Learn how to steam broccoli so it has bright green color, with lots of flavors.
Grill some steak, then top it with homemade herbed butter for an easy sizzling recipe that will make your mouth water.
With this quick and easy asparagus recipe, you can enjoy a delicious dish with the green goodness of fresh vegetables in less than 10 minutes.
The best way to beat the heat is with this Apple Salad that's so easy, you'll want it every summer. It only takes eight ingredients and ten minutes of cook time before enjoying fresh apples seasoned with pecans or dried cranberries tossed in olive oil alongside grapes – perfection!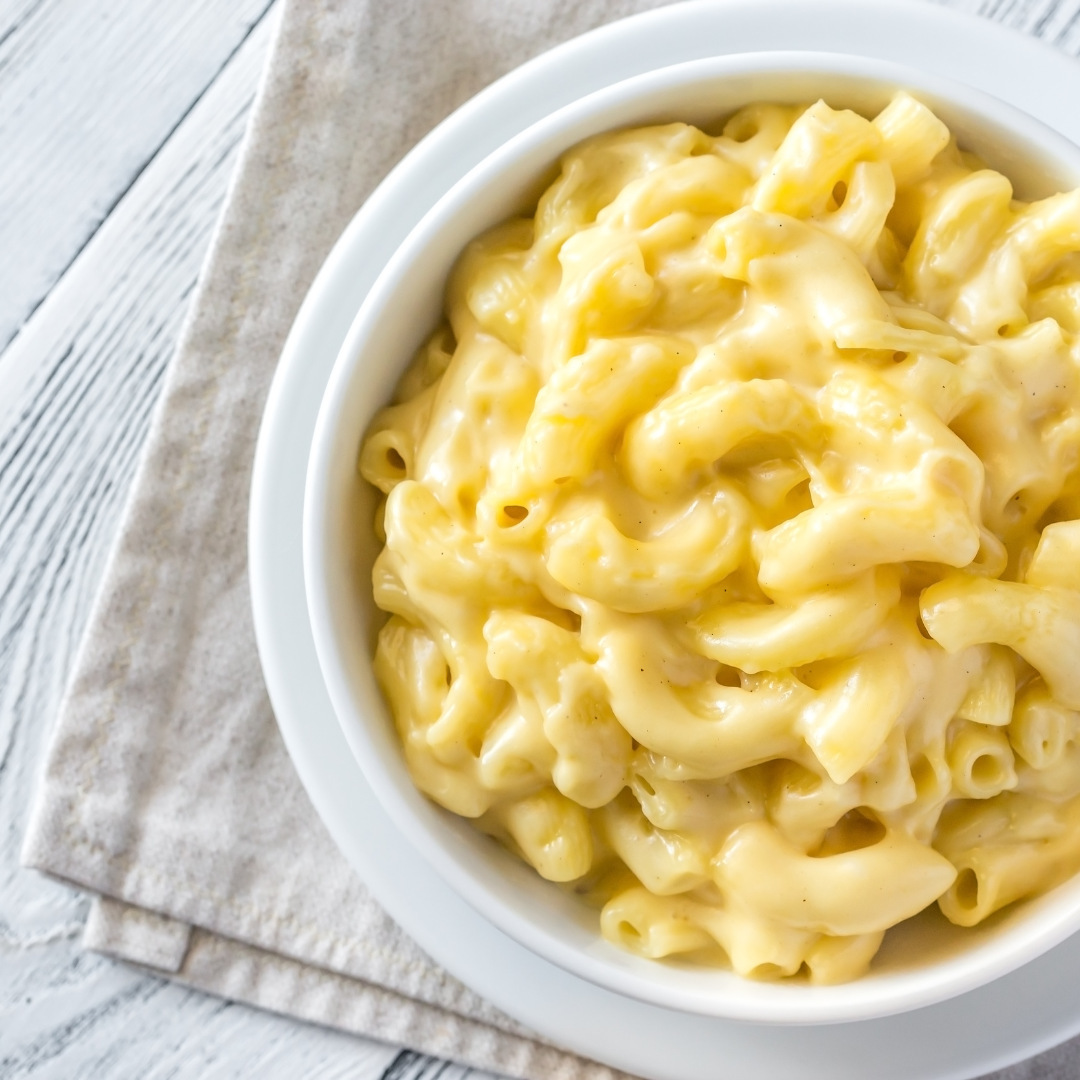 This quick and easy side dish can be on your table in just 10 minutes! It's perfect for any occasion, especially if you want something that tastes great but doesn't take much time or effort.
What's better than a side dish that is super easy and perfect for your table? A crispy oven-roasted brussels sprouts with balsamic glaze! Learn how you can make these babies into this irresistible goodness in just 10 minutes.
Looking for an easy dinner recipe? Look no further than this Teriyaki Chicken Rice Bowl. It's ready in less than 30 minutes and will be sure to please even your most demanding preferences.
Quick and easy oven-roasted sweet potatoes are a healthy side dish with tons of flavor from just four simple seasonings.
These oven-baked pork chops are savory and delicious. A simple spice rub gives the meat so much flavor, you won't believe it's not expensive.
Turkey meatballs are always a hit at any gathering, but these baked varieties have an added benefit: they're easy to make and require very little time. A perfect midweek dinner solution.
The heat from the sriracha and cayenne pepper adds a refreshing twist to this grilled shrimp. The sweet flavor of mango accents its spiciness, making for one heckuva appetizer or lunch recipe.
For a light and healthy summer side dish, try this refreshing easy recipe citrus salad. It features twists on tradition with an Italian twist: grapefruit and oranges topped off by the tangy vinaigrette.
Sweet and savory, these baked beans id the ultimate comfort food that you can't go wrong with. traditions of the South come alive in this dish as well; it's topped off by crispy bacon for an extra boost of salty goodness!
Whether you're in the mood for a classic side like green beans or something a little more unique, such as roasted Brussels sprouts with bacon, we've got you covered. With these recipes in your arsenal, you can easily take your macaroni and cheese from ordinary to extraordinary. What are you waiting for? Get cooking!
Pin it for later!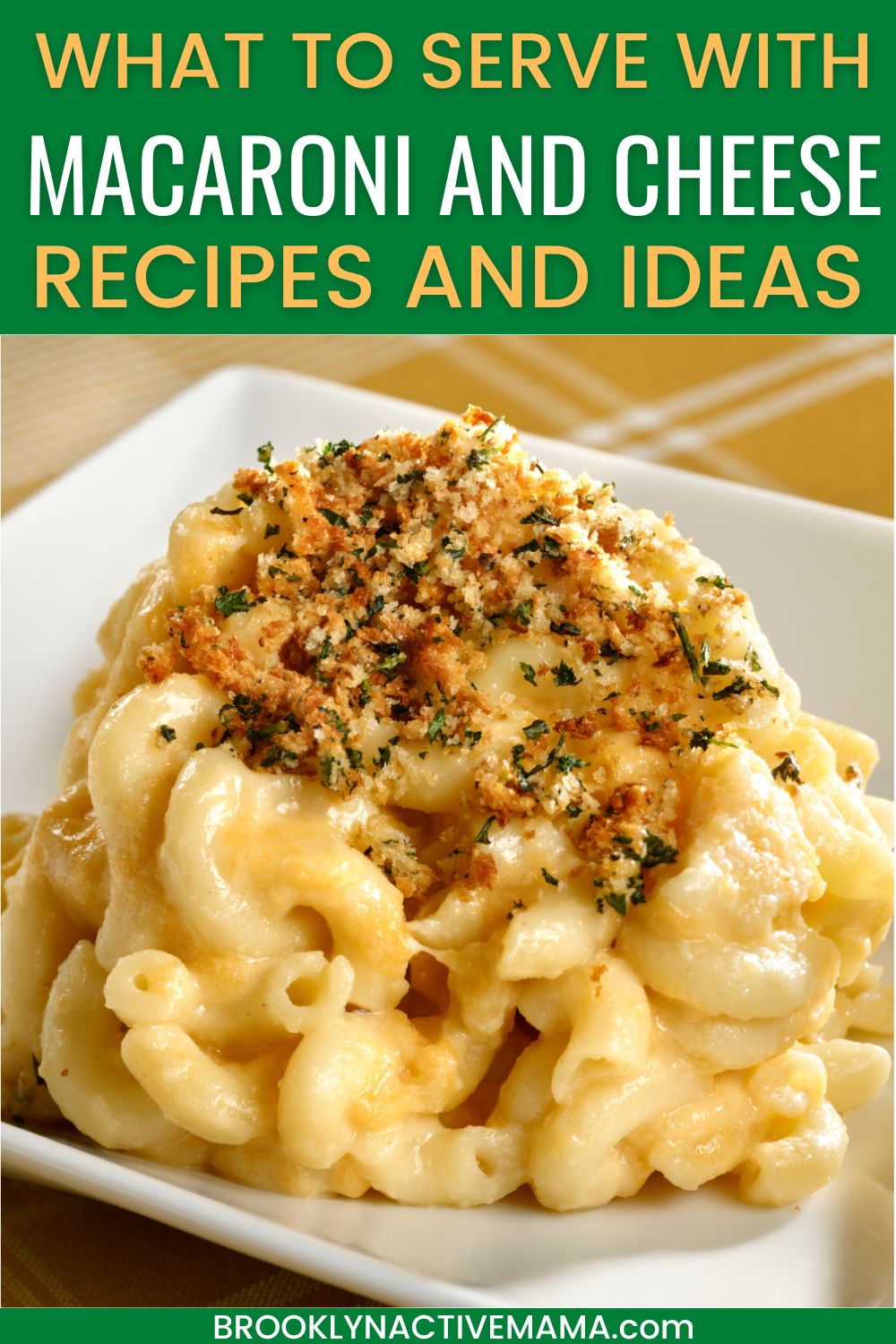 If you enjoyed this recipe be sure to check out my Instagram Page for the latest posts!
Before you go, check out these great posts!
Incredible Truffle Baked Macaroni and Cheese
Easy Grilled Steak Salad Recipe With Avocado
The Best Deviled Egg Pasta Salad Recipe
Easy Leftover Chicken Salad Recipe
The Best Classic Tuna Salad Recipe
Hi! I'm Nellie. I am a busy mama of three, wife to my high school sweetheart who loves to cook, workout and stay organized! I love to share helpful printables, the best recipes and fitness tips for the modern mom. I strongly believe that every mom can feed their family well, take proper care of themselves and have fun along the way! Read my story.
Get comfortable and be sure to come hang out with me on social. Don't grab your free fitness journal before you go!