Yes, you read that title right. I cried at work–ON A PRESS TRIP. Before you judge, let me give you a little background on what exactly happened that brought this very pregnant person to tears. (Also, I'm pretty sure I would have cried if I wasn't pregnant!)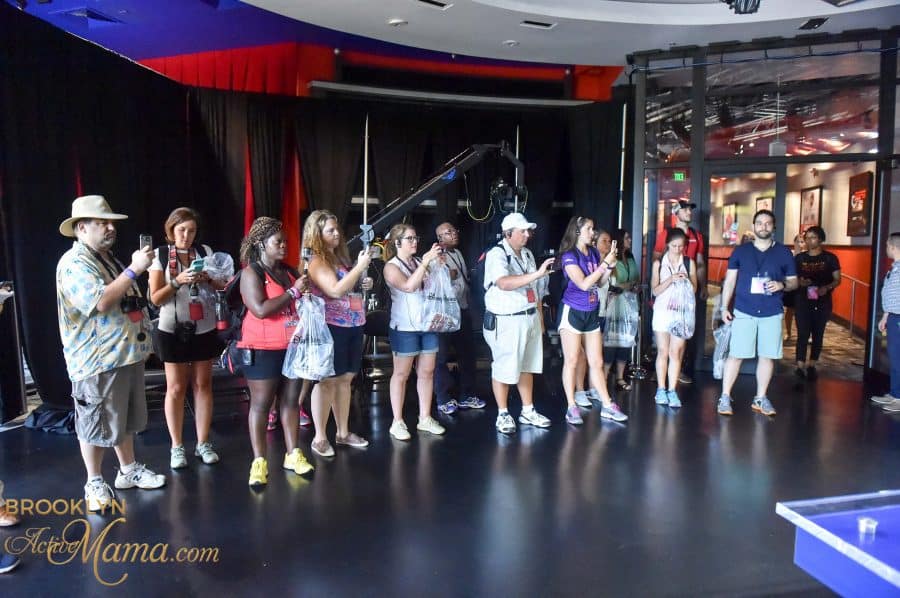 The group had all gotten pretty settled with each other while spending time together during the first day of the press trip to the ESPN Wide World of Sports at Walt Disney World. During the second night we all got to sit down and have a literal 5 course meal at the critically acclaimed Flying Fish Restaurant located on the Boardwalk.
We talked about everything but mostly sports. It was SO refreshing to be able to chat hardcore sports with men who respected my point of view. I pretty much never do this at home. My husband is a Yankee fan, but is he nearly as hardcore as I am….no. He watches the NFL with me but can he watch it from 1pm to bedtime on Sundays like I do?
Not even a little bit. Same goes for basketball. So I spend a lot of time on a professional sports island all by myself every single day. So chatting/playfully arguing/debating with folks who are not only hardcore sports fans like ME, but have been around players and coaches that I have only seen through my television screen was a complete experience. I was truly in my element. My belly and my heart was completely full that night.
Then the tears arrived
The next morning we were touring the ESPN Wide World of Sports Complex and were walking to the different parts of the facility when we strolled into the TV production part…it was a full set up that looked JUST like SportsCenter. It was like in the movies when everything and everyone around me faded to black. I immediately started breathing deeply and was really shocked at my immediate physical response to simply being in this space.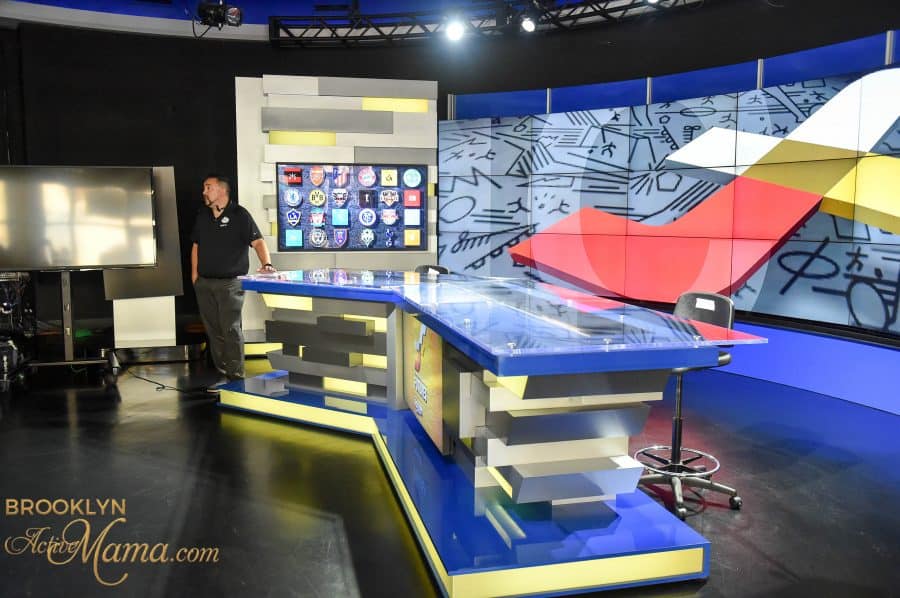 I've wanted to be a Sports Broadcaster since the age of 9. I let some not so well meaning folks talk me out of it. I even took a couple of classes towards a Master's in Sports Management before I talked myself out of it and decided to get my Master's in Public Administration (my second love). The dream was so strong that even walking into a studio like this triggered me in ways I wasn't ready for, especially on a press trip.
The tears came immediately and thank goodness everyone was focused on the gentleman that was speaking because the last thing I want is for my amazingly gracious hosts to be worried about the 6 month pregger woman. I took 5 minutes to compose myself, and almost as if on queue they asked if anyone wanted to sit behind the desk and take a picture. I may or may not have yelled "ME!" right away.
ESPN Wide World of Sports Complex Production Center
With more than 1,100 hours of unique content in 2018, the ESPN Wide World of Sports Complex Production Center has become the epicenter of youth sports broadcast around the globe and is the leading producer of ESPN3 content. The Production Center is a 3,200-square foot, next-generation facility with two full control rooms, six edit bays, 24 channels of replay and 8k camera systems, along with worldwide distribution for broadcast and social media partners.
It features 56 high-definition cameras (42 robotic, 10 handheld and four studio) and 40 high-definition video screens, including three jumbo screens that can capture and display footage, event highlights and interviews that will broadcast throughout the complex and on various Disney and ESPN platforms.
A Full Circle Moment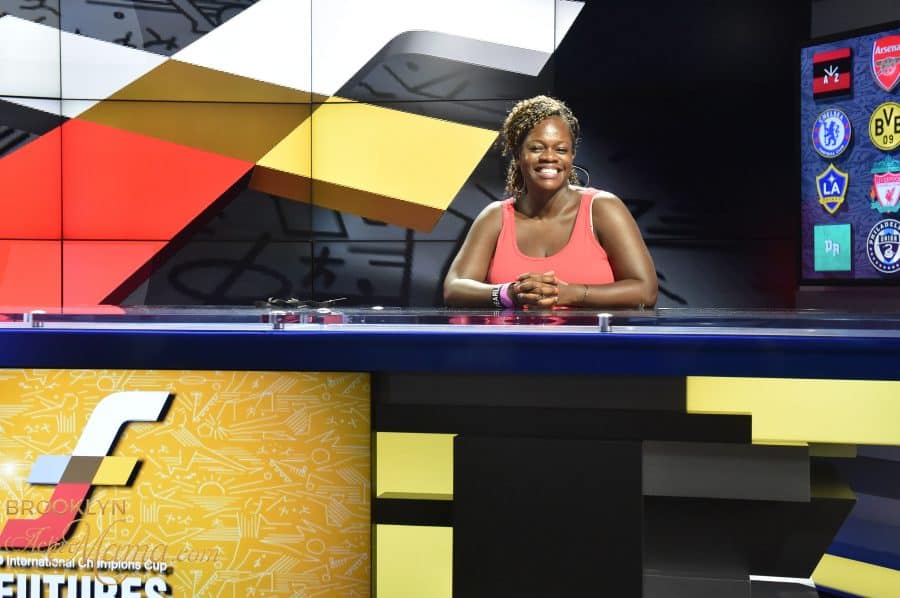 Sitting behind that desk was not the real thing, it was just a photo op. However, for me it was everything. The conversations I had the night before, the fact that I was even invited on this press trip was so incredibly validating. I didn't expect ANY of this so it was like icing on the cake of a pretty amazing trip overall.
Have you ever cried in a professional environment? What did you want to be growing up?
Hi! I'm Nellie. I am a busy mama of three, wife to my high school sweetheart who loves to cook, workout and stay organized! I love to share helpful printables, the best recipes and fitness tips for the modern mom. I strongly believe that every mom can feed their family well, take proper care of themselves and have fun along the way! Read my story.
Get comfortable and be sure to come hang out with me on social. Don't grab your free fitness journal before you go!