In general, I am a solo runner. I love running by myself because it's how I started, it's how I have passed every milestone, it's how I work out my problems, and it's how I fell in love with running. I have been on many group runs and have had great experiences in different ways–which makes me wonder, which way is better?
Group Runs
Push you harder: When you are on a group run, no one wants to be the first to slow the pace. Keeping footing with your group mates is one of the best parts about running with people! So even when you may feel like you are super tired and start fading, the person or people next to you tend to give you that extra push.
Makes the time (and the miles fly by): When you are in a group run, it's almost as if you feed off the energy of everyone around you. There were times when I've been on a group run that seemed infinitely shorter than when I was by myself.
Make some awesome new friends: This is true. When I first got into running a few years ago, one of the groups I joined was Black Girls RUN! I hit it off with so many of them, and they are still my friends to this day–we may have run once or twice but we were friends for life. Something about running instantly bonds people and it's SO awesome.
More likely to show up: When you commit to a group run you are way less likely to pull the covers back over your head because you don't want to leave the group hanging or feel fomo when they post run photos on Instagram* later on!
Solo Runs
Run on your own time: I can't even tell you guys how many times I have looked to my husband and told him "I need to go for a run. I'll be back in an hour". Solo runs give you a kind of freedom that is priceless!
Go longer or shorter according to how you feel: Many times I've gone further than I thought, or cut my run short because I wasn't feeling it. When you are running alone, YOU dictate how long your runs are, and that independence is awesome!
Listen to music/podcasts: Sometimes I run just to listen to podcasts. This is a fact. If I know something special I have to listen to, It's impossible to listen at home so why not multitask?
Satisfaction of making it happen: Sometimes it's the HARDEST thing to motivate yourself to get moving, when you simply don't want to. When you get up and get it done despite it all–it's such a great feeling!
Today I'm partnering with my favorite running bloggers to chat about the benefits of solo running vs. group running!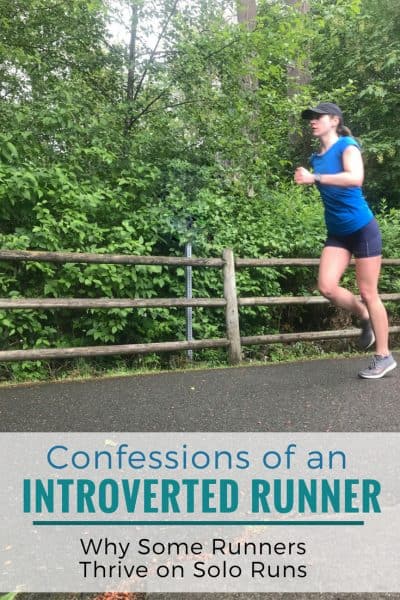 Which running style is better? Solo #Running vs. Group Running?! 5 Amazing Runner Bloggers Share their point of view! @ThisRunRecipes @HappyFitMama @VitaTrain4Life @CarlyPizanni and I share our thoughts!
Which one do you prefer? Solo runs or group runs?
Hi! I'm Nellie. I am a busy mama of three, wife to my high school sweetheart who loves to cook, workout and stay organized! I love to share helpful printables, the best recipes and fitness tips for the modern mom. I strongly believe that every mom can feed their family well, take proper care of themselves and have fun along the way! Read my story.
Get comfortable and be sure to come hang out with me on social. Don't grab your free fitness journal before you go!