This amazing slow cooker bananas foster is great to make with dessert. Simple ingredients in your crockpot for a delicious sweet treat.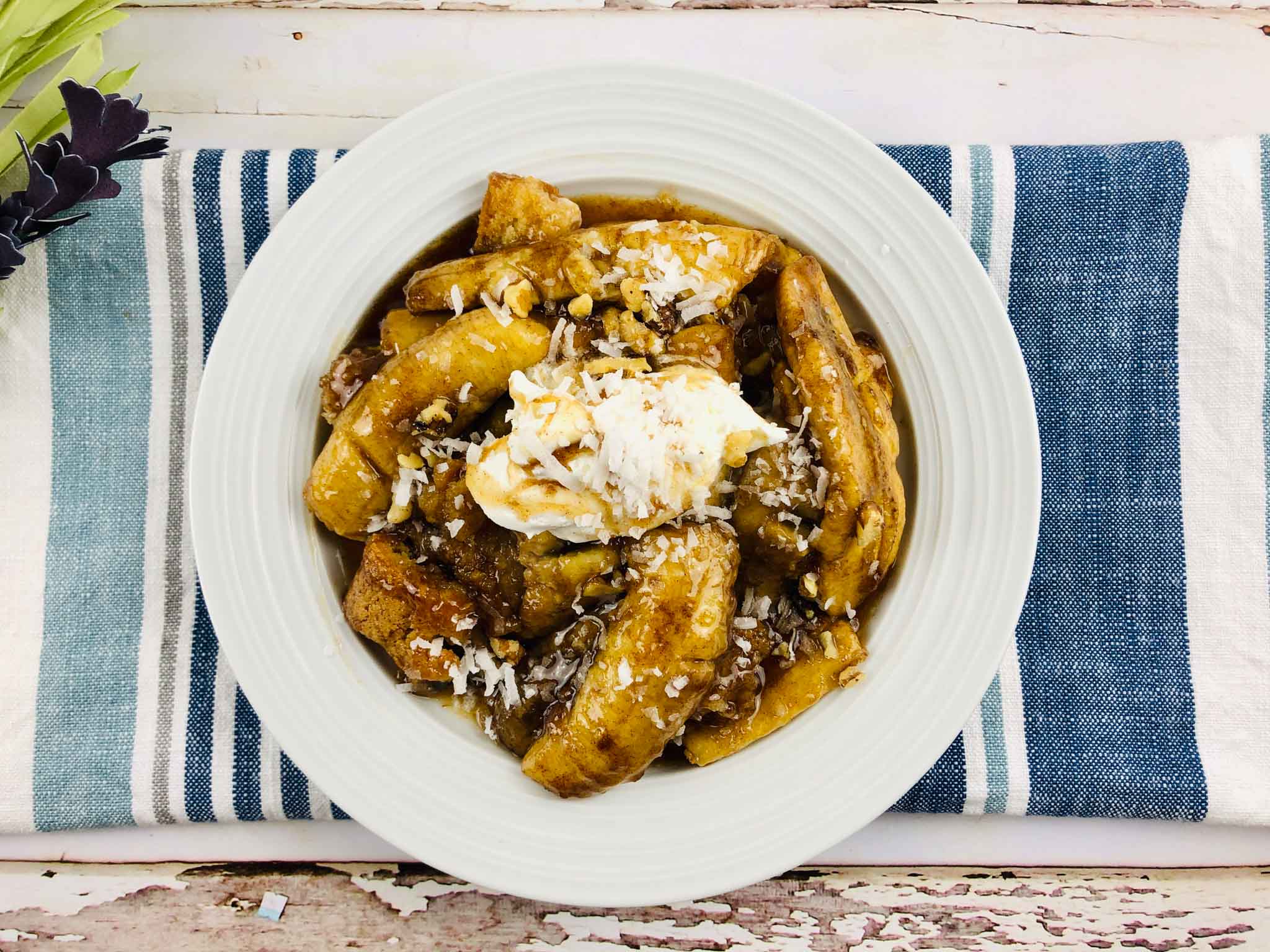 Have you ever tried making dessert in the slow cooker?
The slow cooker is great for making quick breads, soups, and stews. But did you know that it makes delicious desserts too? Sometimes the simplest things are best. Super easy ingredients to this recipe!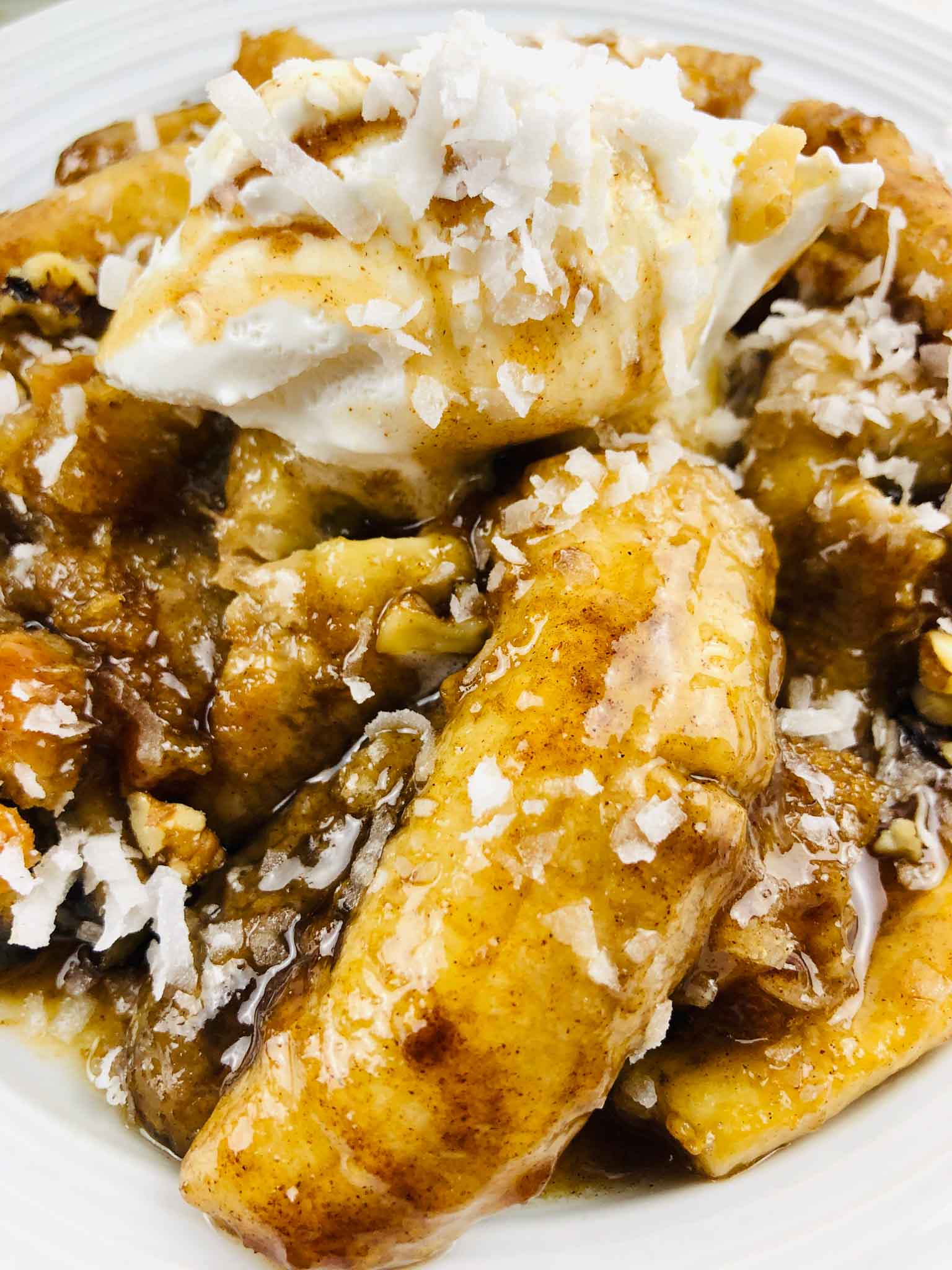 Bananas Foster is a super fun dessert. The banana flavor is an interesting take on regular caramel.
This recipe for Bananas Foster calls for brown sugar, butter, dark rum, cinnamon and bananas. There are a few other ingredients as well, but those are the main ones.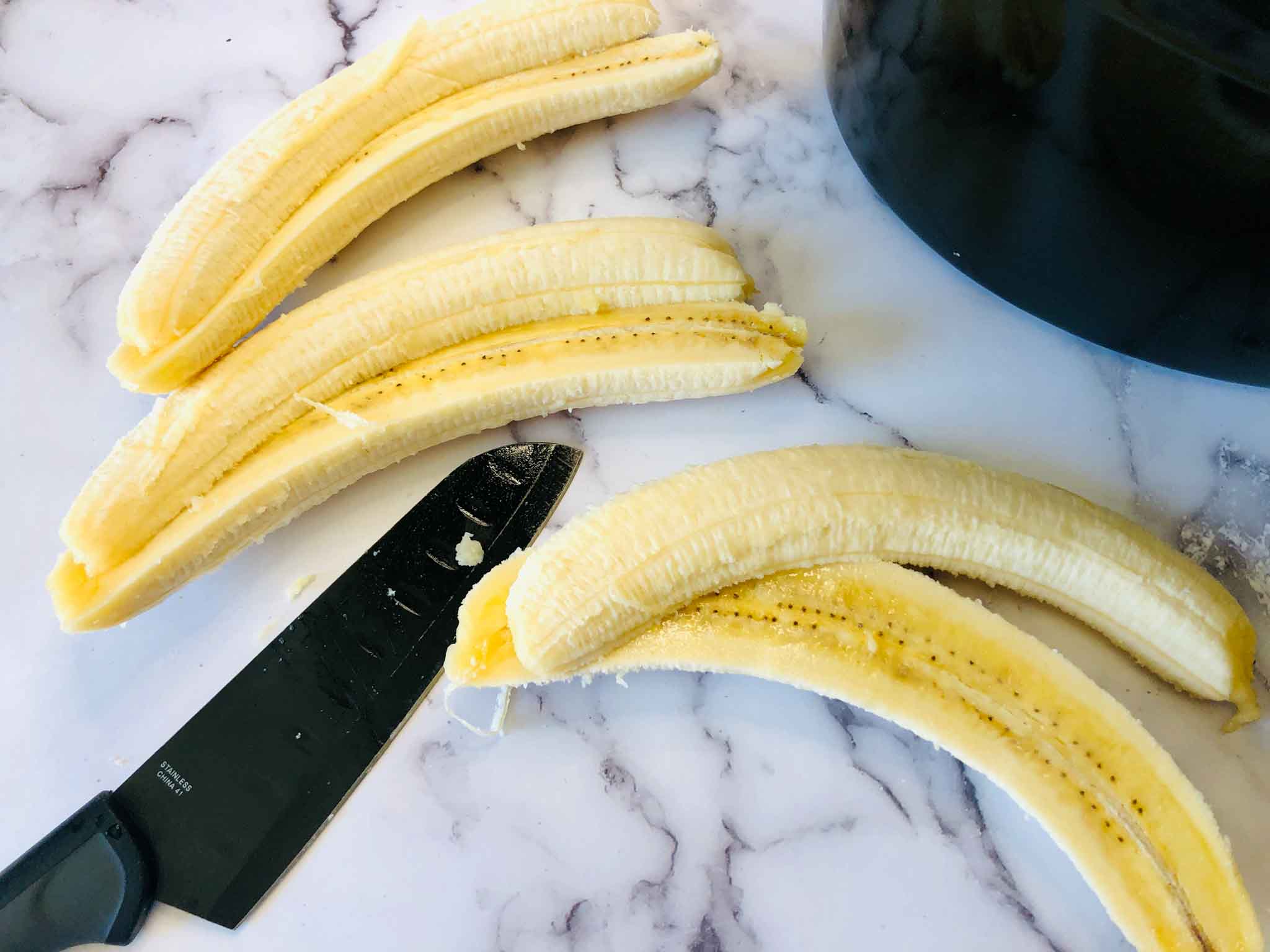 You can even serve this with pound cake or vanilla ice cream. So good! What are your favorite ways to have bananas foster?
The best part is that you can set it and forget it in the crockpot! How easy is that?
What ingredients do you need for this Slow Cooker Bananas Foster dessert?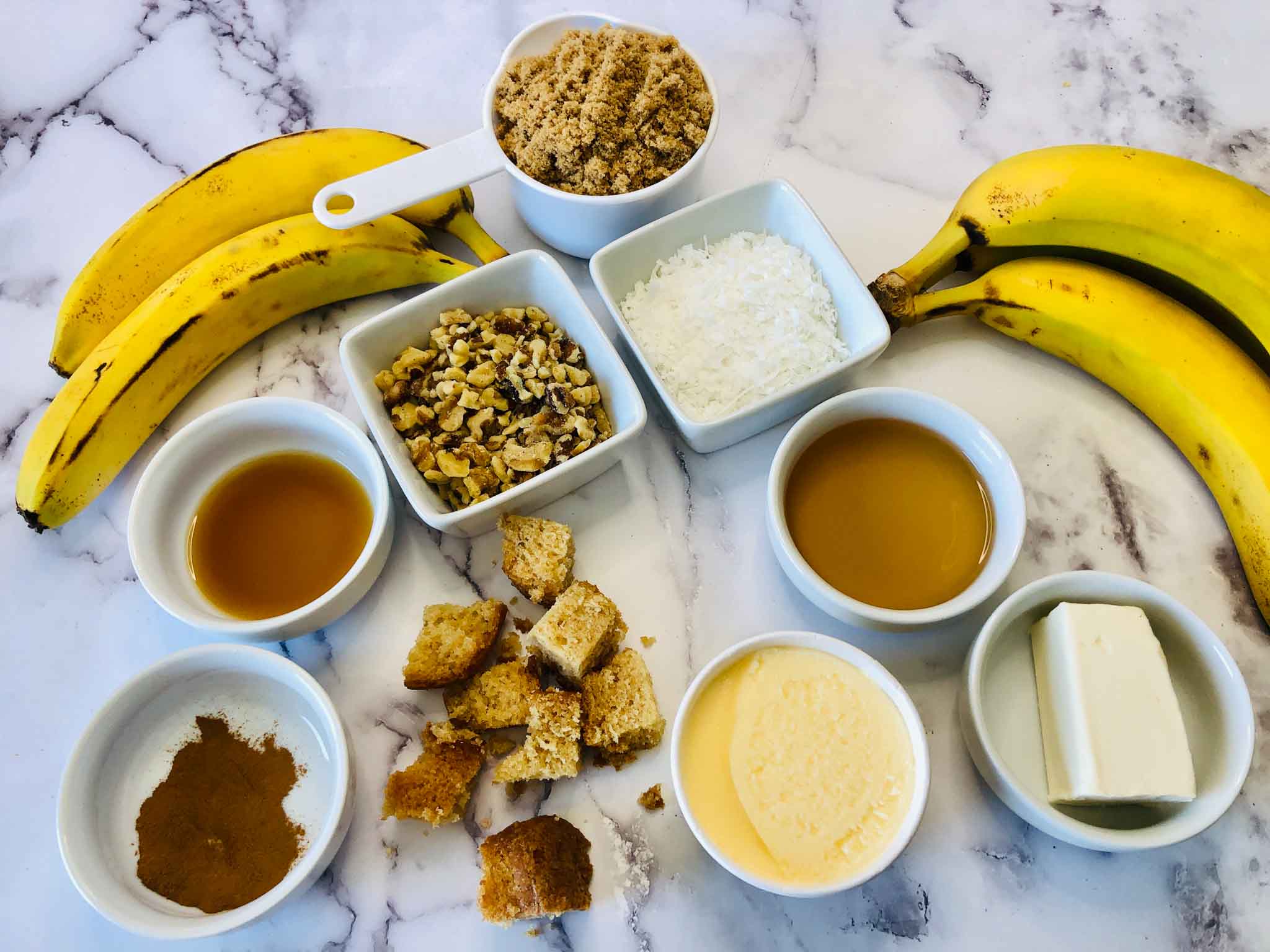 5 medium size firm bananas
1 cup brown sugar
¼ cup butter, melted
¼ cup rum
1 teaspoon vanilla extract
1 teaspoon cinnamon
⅓ cup walnuts, chopped
⅓ cup coconut, sweetened
Optional: vanilla ice cream & pound cake for serving
Where would you serve Slow Cooker Bananas Foster?
We love to enjoy this bananas foster over vanilla ice cream, pound cake or even a slice of angel food cake! It's a great dessert for any day!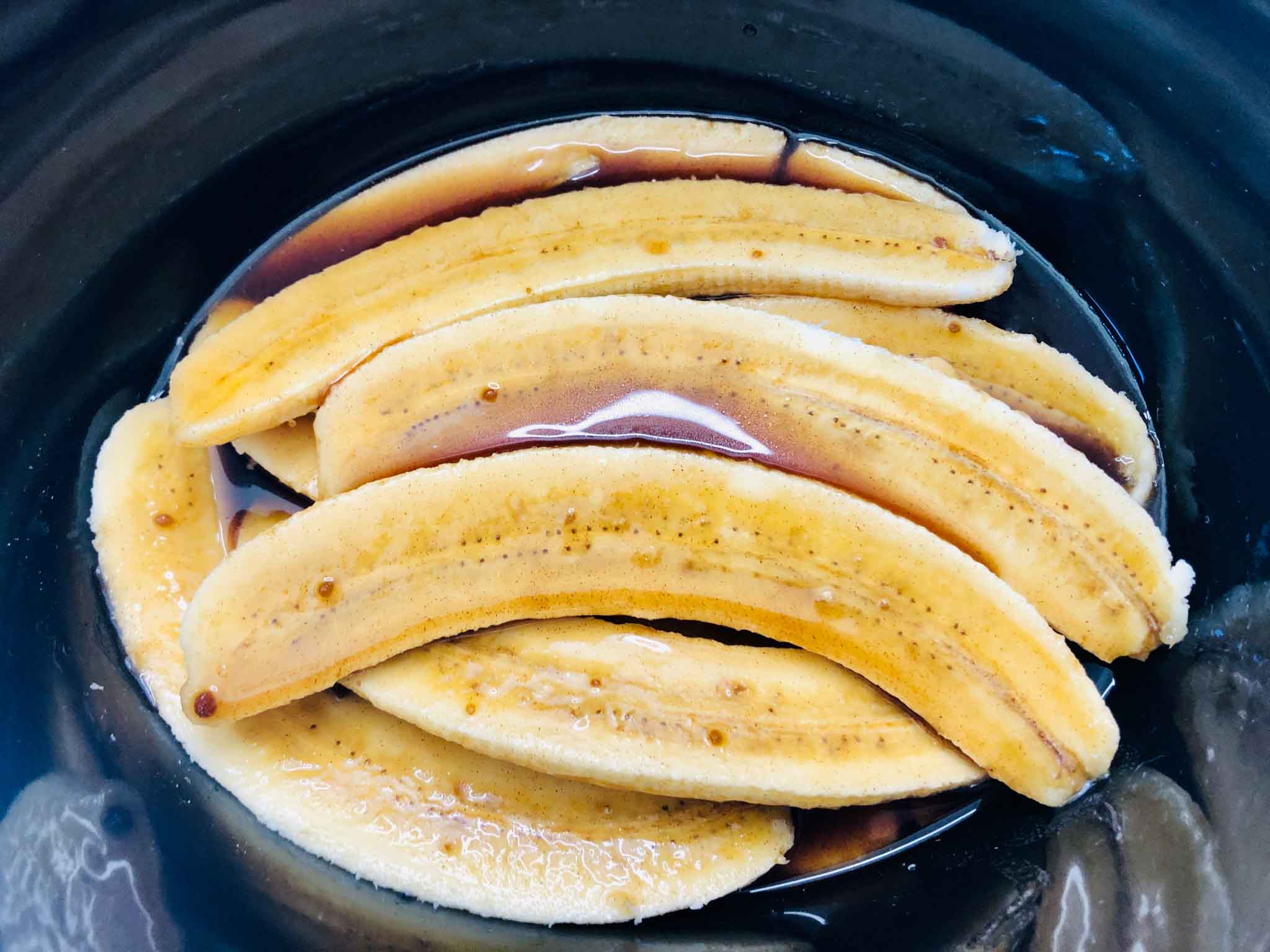 If you love bananas this is the perfect dessert for you! The banana lover in your house will adore this recipe. Just add the ingredients in your slow cooker and you can go do other things while this amazing dessert cooks!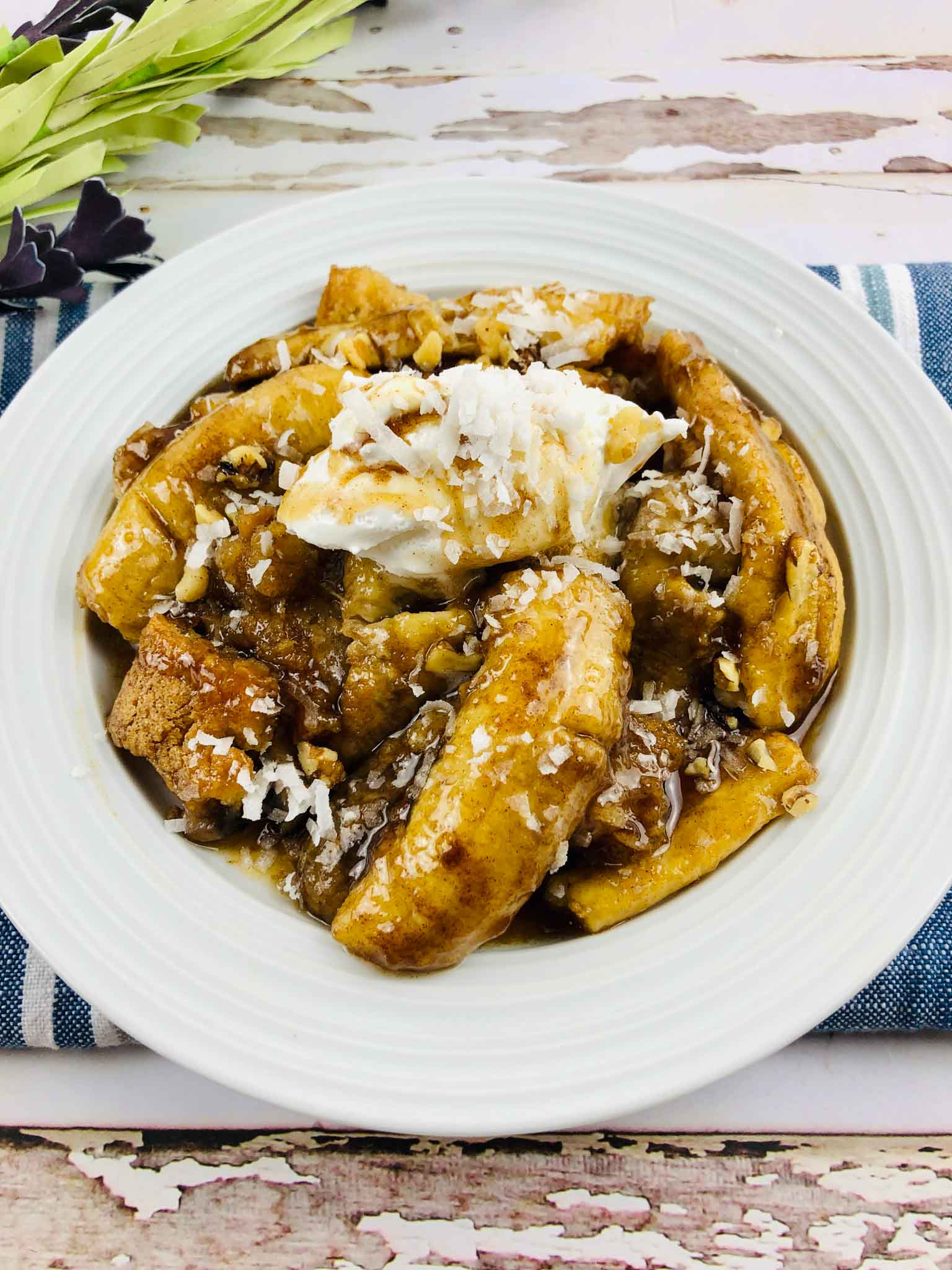 This recipe is one of the easiest, whether you make it in a slow cooker or cook it on top of stove, making Bananas Foster has never been easier. Make sure to make some for your friends & family today. They'll love it.
The recipe is especially good for the holidays. Enjoy!
Slow Cooker Bananas Foster For Dessert Tonight
Cook Time:
1 hour
30 minutes
Total Time:
1 hour
40 minutes
This delicious sweet treat Bananas foster is so great and easily made in your slow cooker!
Ingredients
5 medium size firm bananas
1 cup brown sugar
¼ cup butter, melted
¼ cup rum
1 teaspoon vanilla extract
1 teaspoon cinnamon
⅓ cup walnuts, chopped
⅓ cup coconut, sweetened
Optional: vanilla ice cream & pound cake for serving
Instructions
Cut bananas in half lengthwise
Layer in bottom of slow cooker
In a bowl whisk together melted butter, brown sugar, rum, vanilla, and cinnamon
Pour over bananas
Cover and cook on low for 1 ½ hours
Spoon over pound cake if desired and garnish with walnuts, coconut, and ice cream
Drizzle with cooking sauce, serve, and enjoy!
Pin it for later!
If you enjoyed this fun crockpot recipe be sure to check these out too!
Easy Slow Cooker Black Bean Soup For Anytime
Easy Slow Cooker Queso Dip For Game Day Appetizers
Delicious Slow Cooker Cuban Ropa Vieja
Flavorful Slow Cooker Irish Beef Stew
Easy Honey Soy Chicken Thighs For Dinner Tonight