How To Set Your Kids Up For Success In The New Year + First Day Of School Printables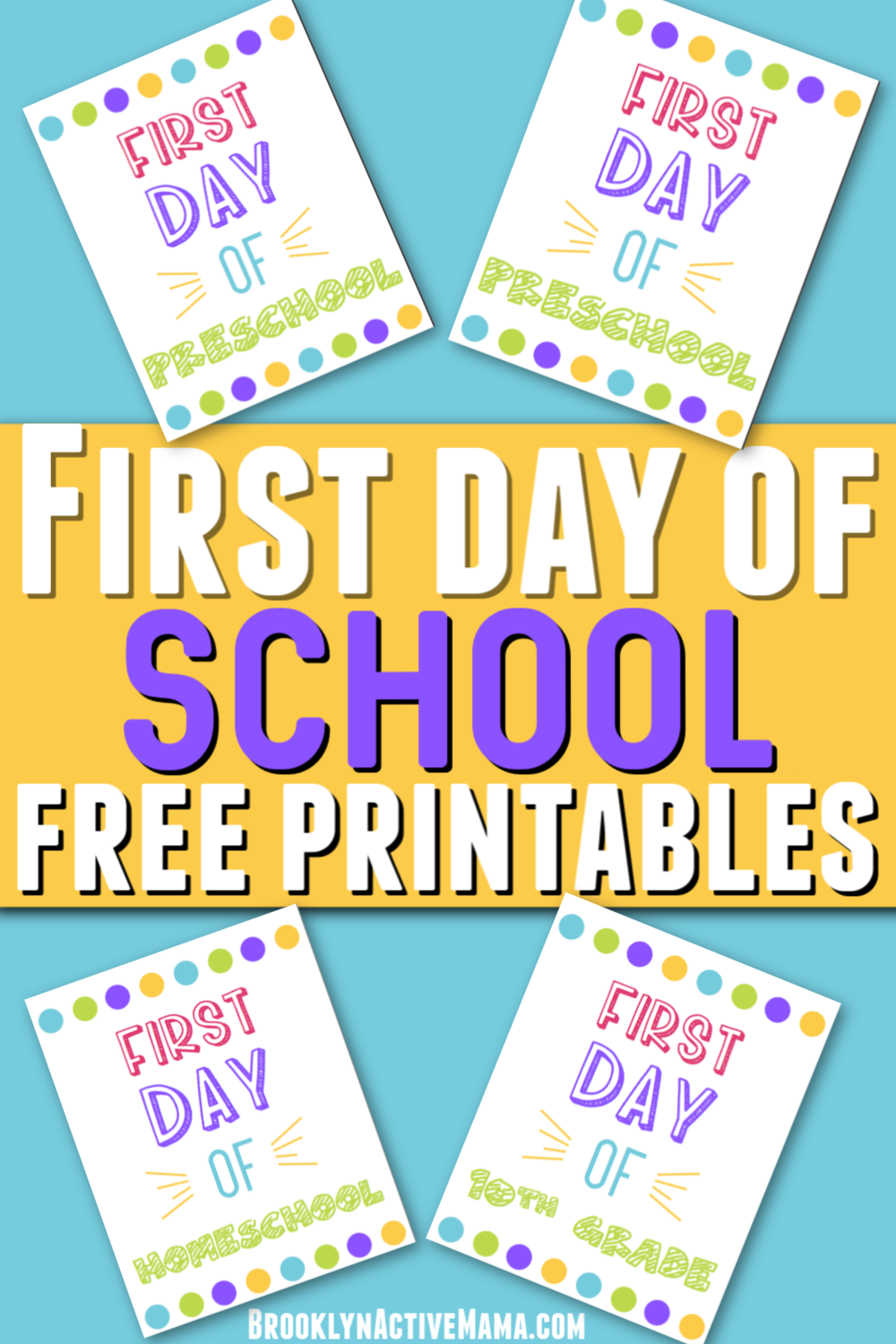 With another new school year almost upon us, your kids will need to be prepared. As parents, you would want to make sure they are motivated, organized, and excited. As the first day of school starts you will want to commemorate with a traditional photo! I am sharing some awesome first day of school printables that range from preschool to high school. There is even a homeschool option!
There are a few things you can do to set your kids up for a successful school year. Let's take a look at how you can help:
Set Up A Morning Routine
During the summer months your kids probably became used to sleeping later than they would during the school year. Before the time comes for school to begin again, start moving up their bedtime and the time they get up in the morning so that it won't be such a difficult transition when school begins. My mom did this to me every single year and it totally worked! Having the kids get up in the morning is not easy and whatever you can do to transition them a little easier is worth it!
Once school starts you can make a routine of having them lay out their clothes and get their backpacks ready for the next morning. That way no one is running around looking for shoes, or a notebook when the bus is outside. We even set up backpack specific hooks in our foyer so that no one is scrambling and looking for a book bag in the morning seconds before walking out. Just grab it and go. The command heavy hooks work perfectly for this.
Make Sure They Eat Healthy
Having a good breakfast is essential to start each day. If you can also prepare the food they eat for lunch during school, that would be even better. We've all been there, school lunches can be lacking, no matter what the nutritional guidelines say. Have you seen some of those options? They have come a long way since we were in school but there is still a lot of work to do!
There have been so many studies that prove that kids are better able to learn and concentrate when they are eating healthy. Give your student every opportunity you can to succeed in their education. After all, we are growing up the next generation that will run the world. We all know that when we eat terribly we feel sluggish. It's super important to give our kids the best head start when it comes to the food they eat.
Check out these easy and delicious school lunch ideas that will make even the most pickiest eater happy!
Set Phone Rules
During the summer it's no doubt that your kids probably wore their cellphones out. Chatting, taking pics, and watching videos these phones have almost become an extension of their bodies (ok, yes… ours, too…), so now is the time to start limiting their use in preparation for school starting.
Set boundaries for when they can use their phones and for what purposes once school starts. You might want to look into parental controls on the phone and your home router so that during the school year their friends can't contact them after bedtime and can only use them during the predetermined times.
For example, in our house we have a strict no phone during the weekdays policy. The kids have enough homework and things to do, that the phones are not necessary. Weekends aren't a free for all but as long as all work is done they can have a limited amount of time on their devices.
Set Up A Place Where They Can Do Their Homework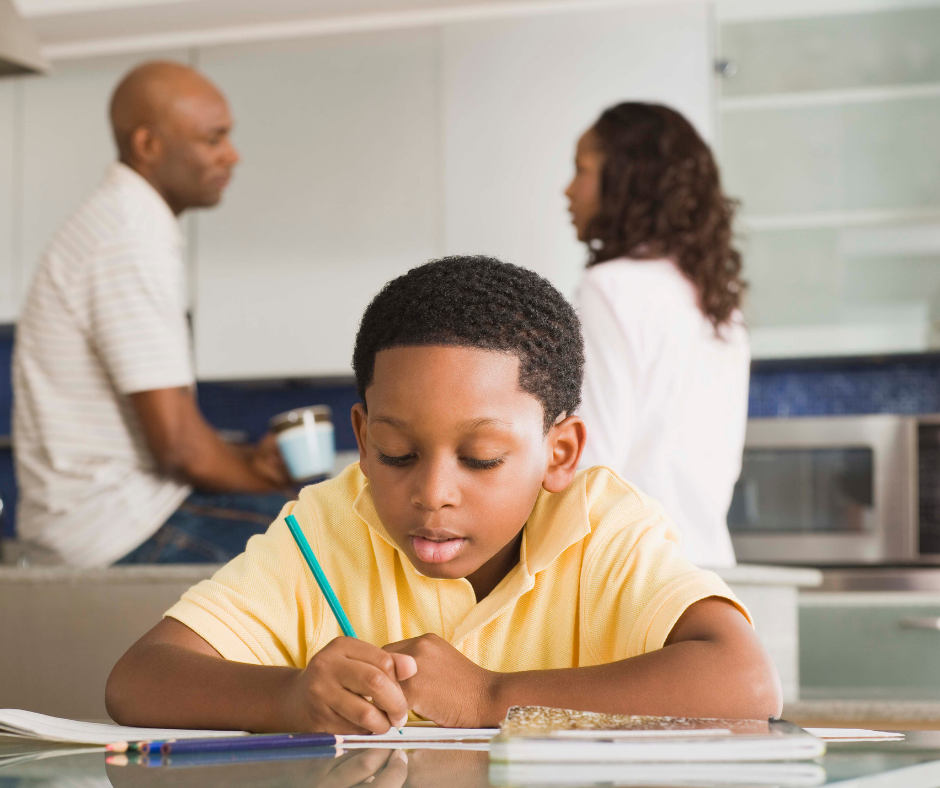 Doing homework at the dining room or kitchen table puts them right in the middle of a lot of hustle and bustle making it difficult to concentrate, Work with your child and try to find the best study area for them in your home.
Preferably away from distractions like the living room or anywhere there's a TV, and then make it a project with them to set up the area. Ask them what they feel would help them concentrate and get their work done comfortably. A comfortable chair, a table that's big enough for books and notebooks, and a container that has pens, pencils, etc. available would be perfect for their study corner.
Even though I love my TV I realized very quickly that the boys get really distracted when it's on vs. when it's not. I keep the television off and have them concentrate on their homework as much as possible!
Make Time For Listening
All of the above mentioned things are great and will definitely help your students, but don't forget to listen. Make time each day to listen to the silly, the concerns, and what may seem small to you but can mean the world to them right now.
Every day I make sure to ask my boys "What was your most favorite part of today" Usually there is a food answer involved but it helps open the door for other conversations like "who did you sit with?" or "What did you guys talk about?". Getting to know their daily routine is key so you can ask more questions when something changes.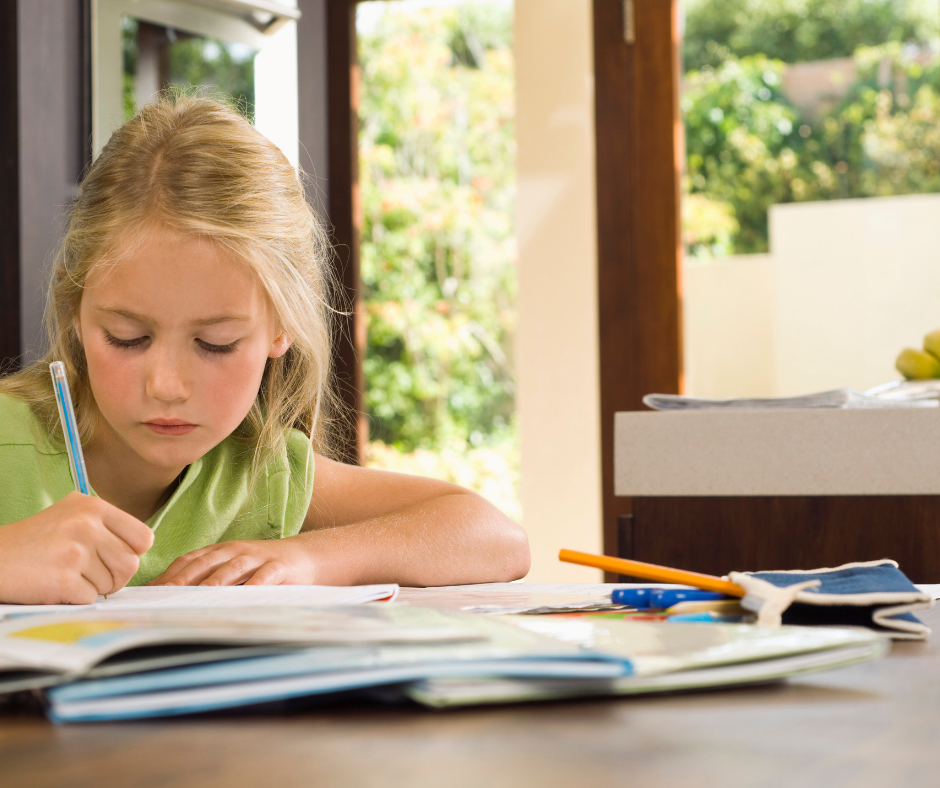 Setting your kids up for success in the new school year includes everything from the time they wake up until the time they pass out at night. Making sure they are well fed, clothed, are able to complete assignments, and feel heard and safe at home all contribute to helping them succeed.
Today I am sharing with you first day of school printables for every grade! On this PDF I have included all grades from preschool to grade 12, a blank grade for that you or your child can fill in and even a homeschool option! Be sure to save the file so you can print for multiple kids if needed!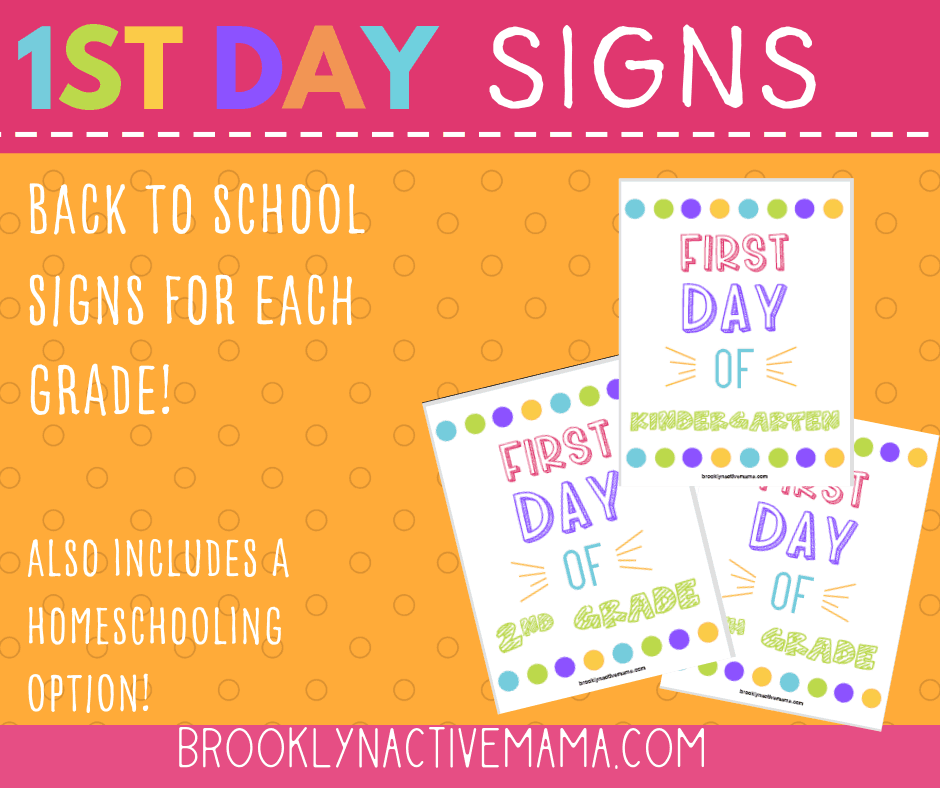 Be sure to check out these 10 Back To School Hacks to make the transition to back to school as smooth as possible!
Download your free first day of school printables here!
Are you ready for back to school?
Hi! I'm Nellie. I am a busy mama of three, wife to my high school sweetheart who loves to cook, workout and stay organized! I love to share helpful printables, the best recipes and fitness tips for the modern mom. I strongly believe that every mom can feed their family well, take proper care of themselves and have fun along the way! Read my story.
Get comfortable and be sure to come hang out with me on social. Don't grab your free fitness journal before you go!