If your family loves ketchup, but you hate all the extra preservatives in it, learn how to make it yourself with this Homemade Ketchup recipe. This ketchup is tasty and much better for you!
Is ketchup your primary condiment of choice? No judgment here. It's the perfect condiment to use on hot dogs, hamburgers, meatloaf, and fries. While it tastes great and adds flavor to different foods, you might not like all those added ingredients and preservatives.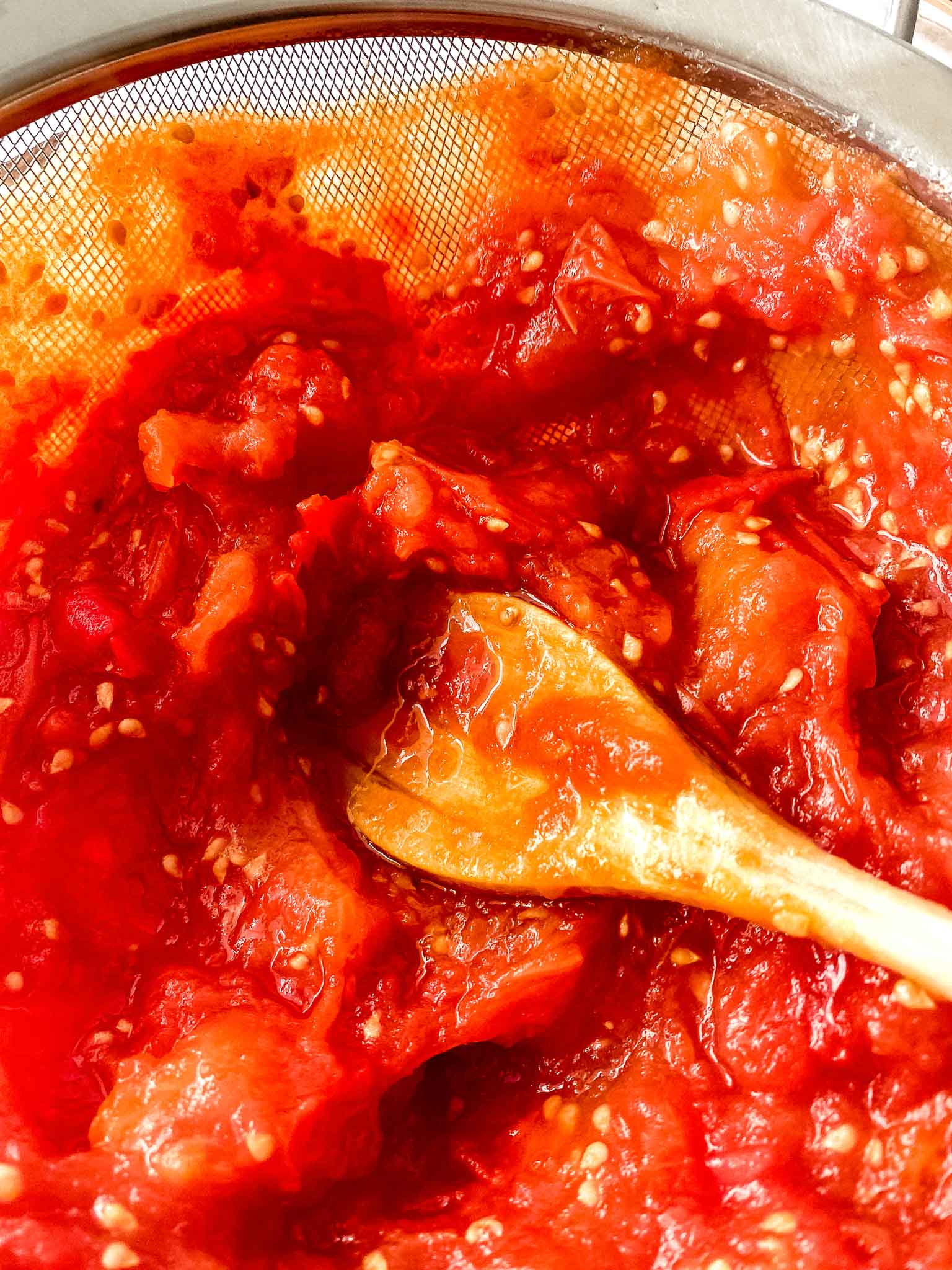 If you're trying to eat healthier and cleaner without all the preservatives, learning how to make ketchup from scratch is ideal. Follow this recipe to prepare Homemade Ketchup that you and your family will thoroughly enjoy.
Do You Need a Lot of Equipment to Make It?
One thing that may hold you back from preparing ketchup from scratch is the thought of using a lot of equipment to get the job done.
Believe it or not, you won't need much to make the ketchup. If you have a large stockpot, medium-sized pot, mesh strainers, and jars for storage, you're good to go.
It's truly simpler than it sounds. While the ketchup doesn't last as long in the fridge as the ones bought at stores, you'll know exactly what you're eating and putting into you're body!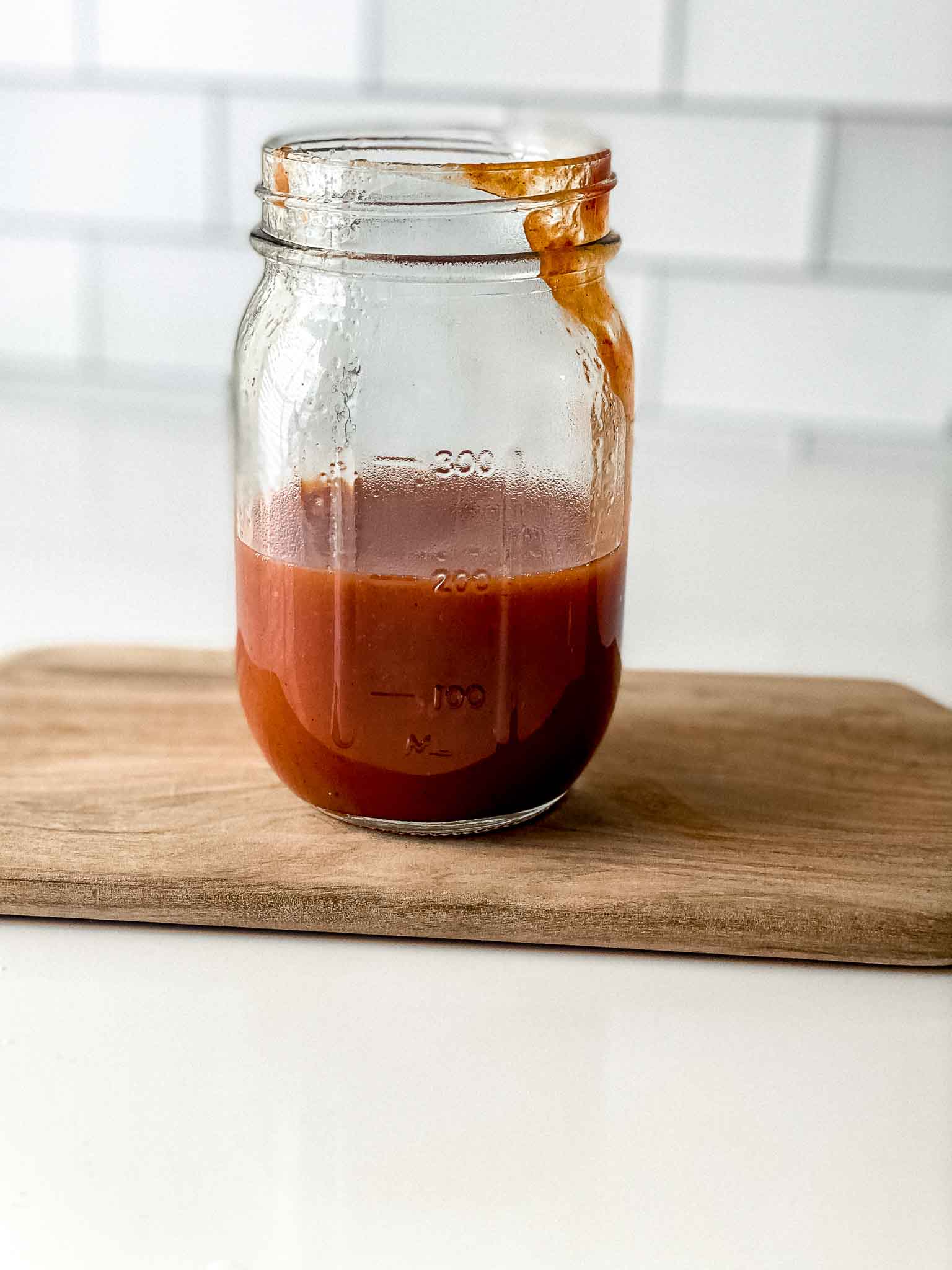 Customize Your Ketchup
Did you know that when you prepare the Homemade Ketchup, you can customize it to your liking? If you're a fan of all things spicy, make a batch of spicy ketchup for you and your partner to enjoy.
All you'd have to do is add some of your favorite hot spices, such as red pepper flakes, chili powder, or cayenne pepper. It's that simple!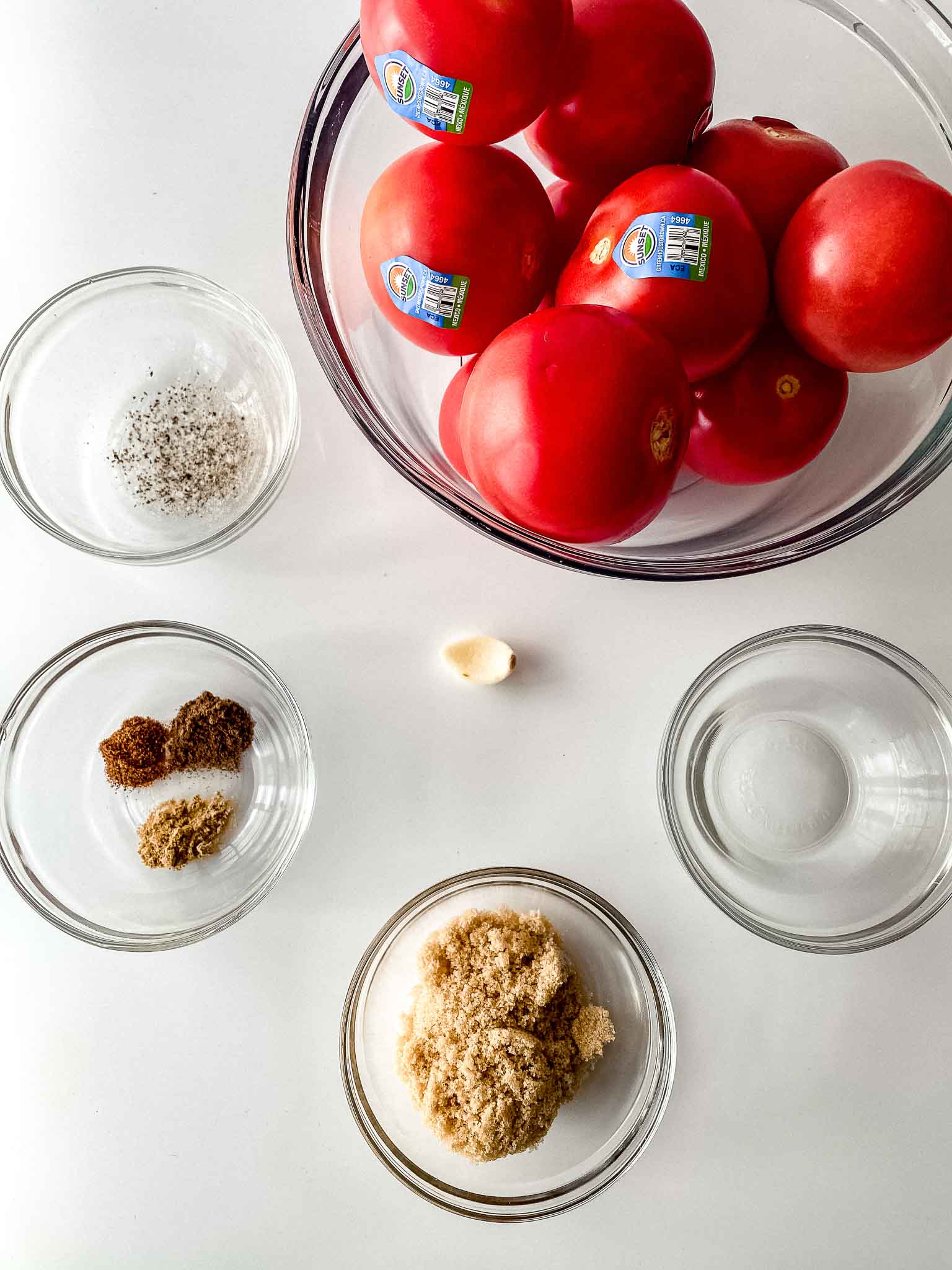 Besides the spicy version of the Homemade Ketchup, you can combine it with a bit of mayo to make a version of mayochup that is out-of-this-world amazing!
Skip the bottled grocery store ketchup and make your own. It's a lot easier than it sounds! Once you prepare ketchup at home and give it a try, you'll be glad you made the switch.
Yield:

1 jar
Easy Homemade Ketchup
Ever wondered how to make your own homemade ketchup? Check out this easy recipe that the family will love!
Ingredients
2.5 pounds tomatoes
1 clove of garlic
1/2 shallot, diced
1⁄4 cup apple cider vinegar 1⁄4 tsp allspice
1⁄4 tsp ginger
1⁄4 tsp nutmeg
1 tsp black pepper
1 tablespoon kosher salt
3 tablespoons brown sugar
Instructions
Cook tomatoes on medium heat uncovered in a large stock pot 10-15 mins
Mash them to help them cook down.

Strain through a mesh strainer into a smaller pot

Add remaining ingredients and bring to a boil.
Reduce the heat to a simmer and cook until thick, stirring occasionally, about an hour.
Puree in a food processor or blender

Transfer to jars to cool.
Notes
Ketchup will keep for up to 2 weeks in the fridge
White vinegar can be used in lieu of apple cider vinegar, but it will have more of a tang, this can be balanced with added sugar.
If you prefer a spicy ketchup add in more spices.

This is a small batch yield. If you have a larger family or just really love ketchup, double this recipe.
If you liked this easy recipe be sure to check these out!
Easy Lunch: Mini Deep Dish Pizzas
Easy Strawberry Cream Cheese Hand Pies
Rainbow Rice Krispy Treats – Yummy Kids Snacks
Brownie Batter Dip – Easy Fun Treat For Kids
Easy Homemade Crispy Chicken Tenders
Hi! I'm Nellie. I am a busy mama of three, wife to my high school sweetheart who loves to cook, workout and stay organized! I love to share helpful printables, the best recipes and fitness tips for the modern mom. I strongly believe that every mom can feed their family well, take proper care of themselves and have fun along the way! Read my story.
Get comfortable and be sure to come hang out with me on social. Don't grab your free fitness journal before you go!