These Christmas Pudding Shots are so fun for an Adult holiday celebration! These merry treats are super fun to make!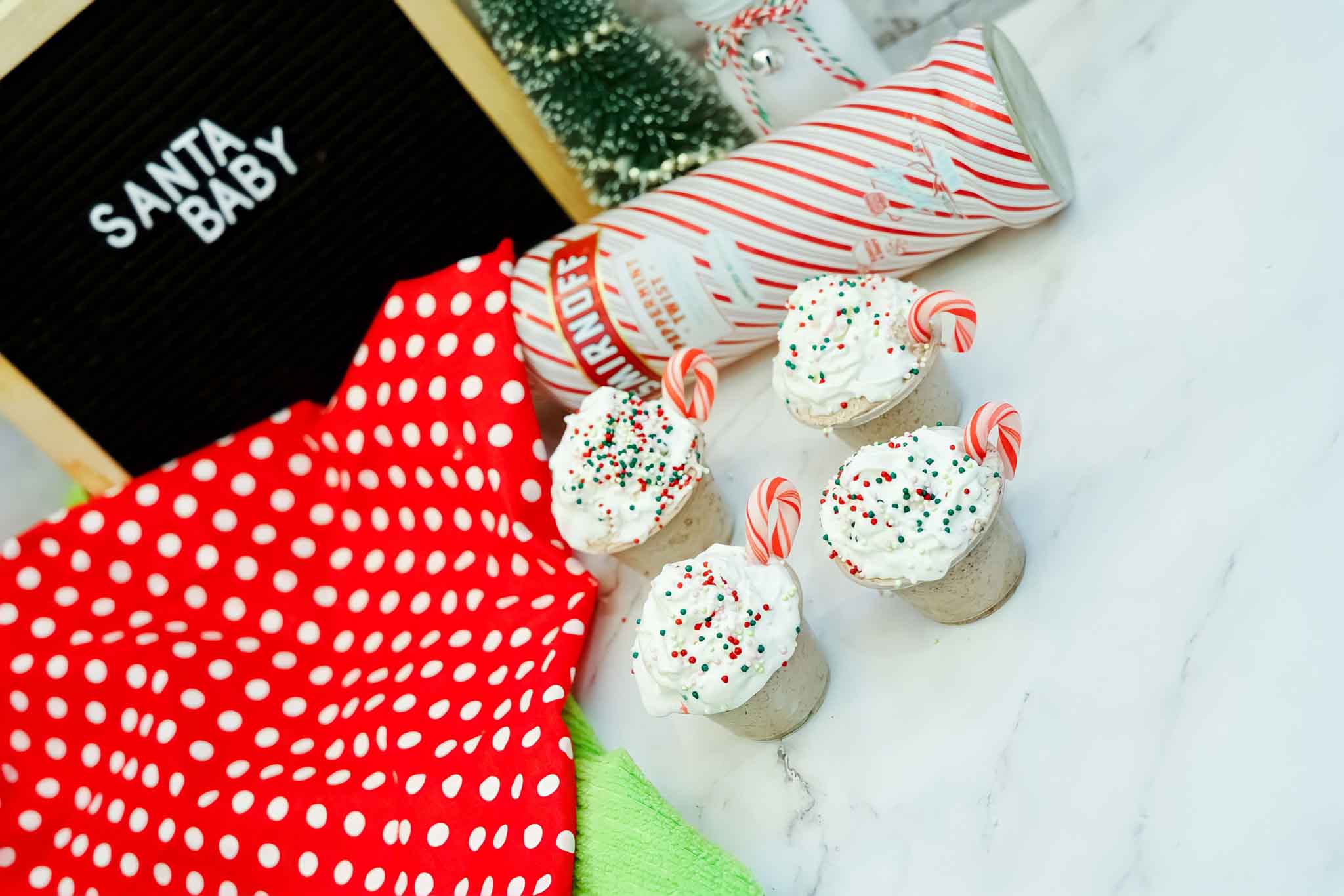 What are pudding shots?
Pudding shots are a type of alcoholic drink that is made by combining alcohol with pudding mix. The pudding mix provides a creamy consistency and the alcohol gives it a boozy kick.
What kind of alcohol can I use for pudding shots?
You can use any type of alcohol that you like for pudding shots. However, we recommend using a clear alcohol such as vodka or gin so that the pudding mix doesn't alter the color of the drink.
How do I make Christmas pudding shots?
To make these Christmas pudding shots, simply combine the pudding mix with the alcohol of your choice. Then, pour the mixture into small plastic cups and refrigerate until set. Serve chilled and enjoy!
What are some other flavors of pudding shots I can make?
There are endless flavor possibilities when it comes to pudding shots. Some other popular flavors include chocolate, vanilla, Oreo cookie, and pumpkin spice. Get creative and try out different flavor combinations to find your favorite!
How long do Christmas Pudding Shots last?
These Christmas pudding shots will last for up to 2 weeks when stored in the fridge. So, make them ahead of time and enjoy them all holiday season long!
Do you have any other tips for making great pudding shots?
Yes! Here are a few tips to help you make the best pudding shots ever:
– Use a whisk to mix the pudding mix and alcohol together. This will help to prevent any lumps from forming.
– Be sure to use small plastic cups for individual shots. This makes them easy to transport and serve.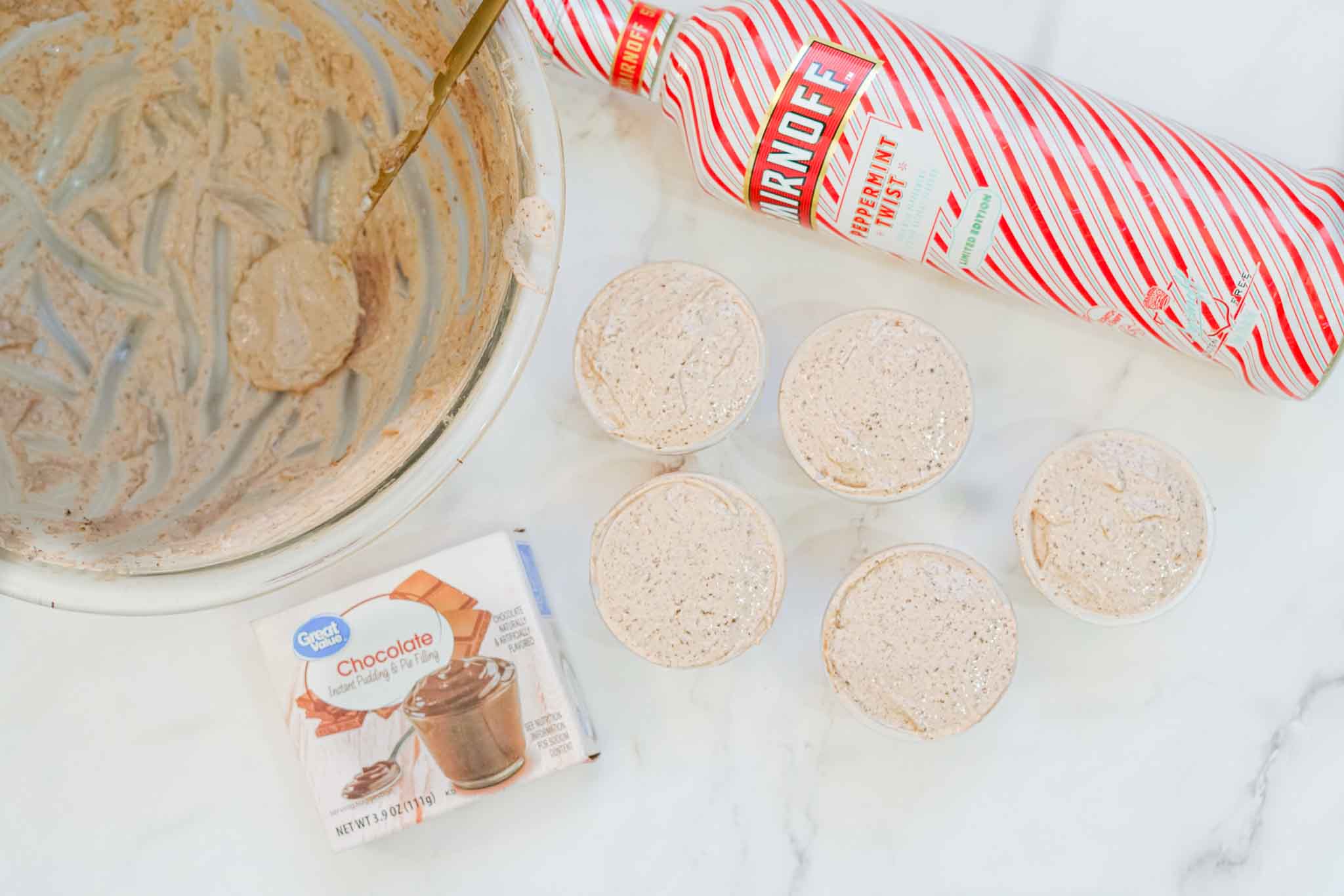 – If you want a boozy kick, increase the amount of alcohol in the recipe. Just be sure not to add too much or the pudding will become too runny.
– Get creative with your flavor combinations! There are endless possibilities when it comes to pudding shots. Try out different flavor combinations and find your favorite.
We hope you enjoy these Christmas Pudding Shots! Happy holidays!
These Christmas pudding shots are the perfect treat for your next holiday party! They're easy to make and always a hit with guests. Serve chilled and enjoy!
Pin it for later!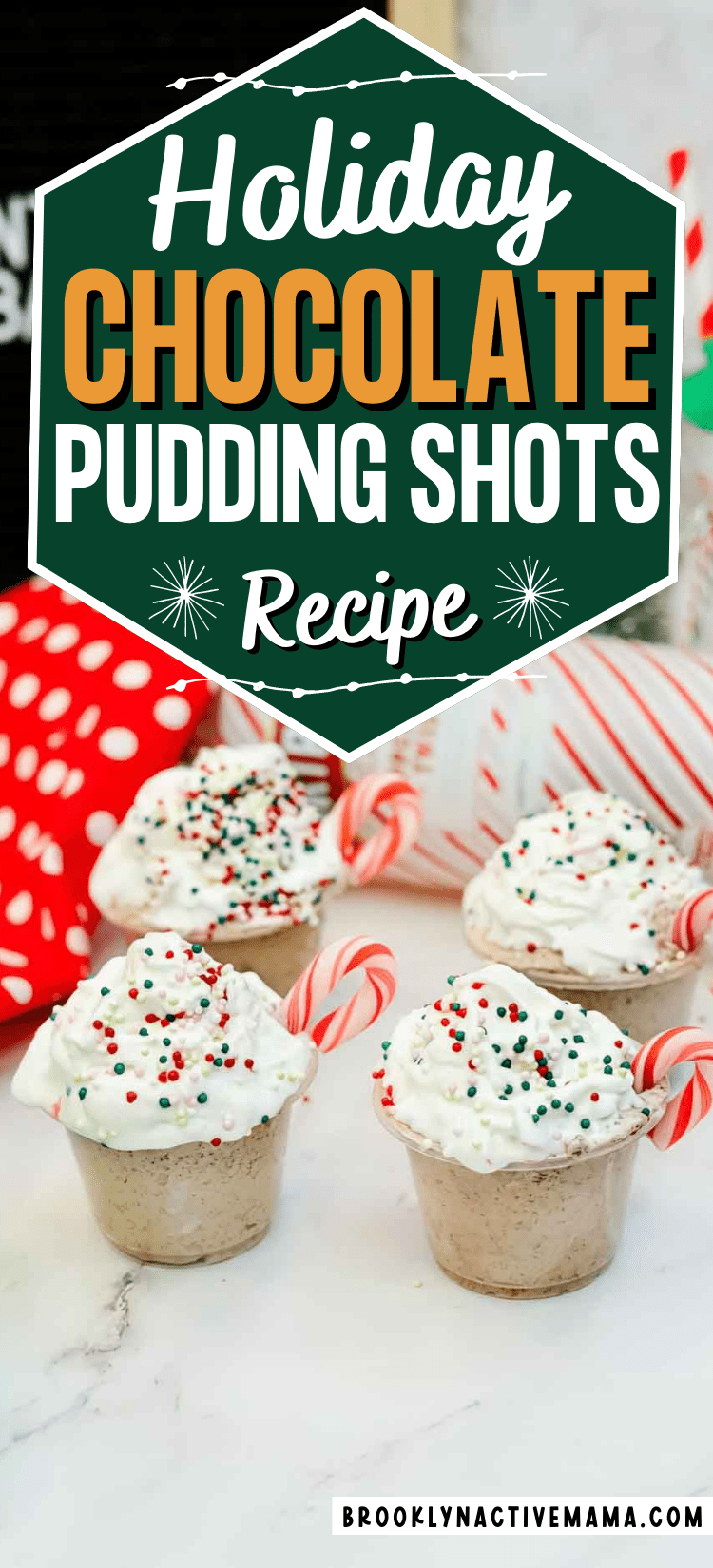 If you enjoyed this recipe be sure to check out my Instagram Page for the latest posts!
Before you go, check out these great posts!
Free Printable Christmas Cookie Exchange Party Kit
Easy Santa Christmas Cocktail For The Holidays
Christmas Red Velvet Cake Mix Cookie Bars
The Best M and M Christmas Cookies