This DIY Christmas Table centerpiece is super easy to make and great to give as a hostess gift! This craft uses simple materials!
Easy Christmas Table DIY Centerpiece Decoration
Don't you just love doing crafts with your kids? For me, this is especially true during the holidays. There are just so many crafts out there to do! Plus, to make it even better, there are lots of benefits of doing holiday crafts with your kids.
Arts and crafts are the hub of the kid spaces in many homes, and that is for good reason! The benefits that kids develop as a result of having arts and crafts time both alone and with their parents are immeasurable, but there are some very obvious benefits that we felt like talking about today.
7 Benefits of Doing Holiday Crafts with Your Kids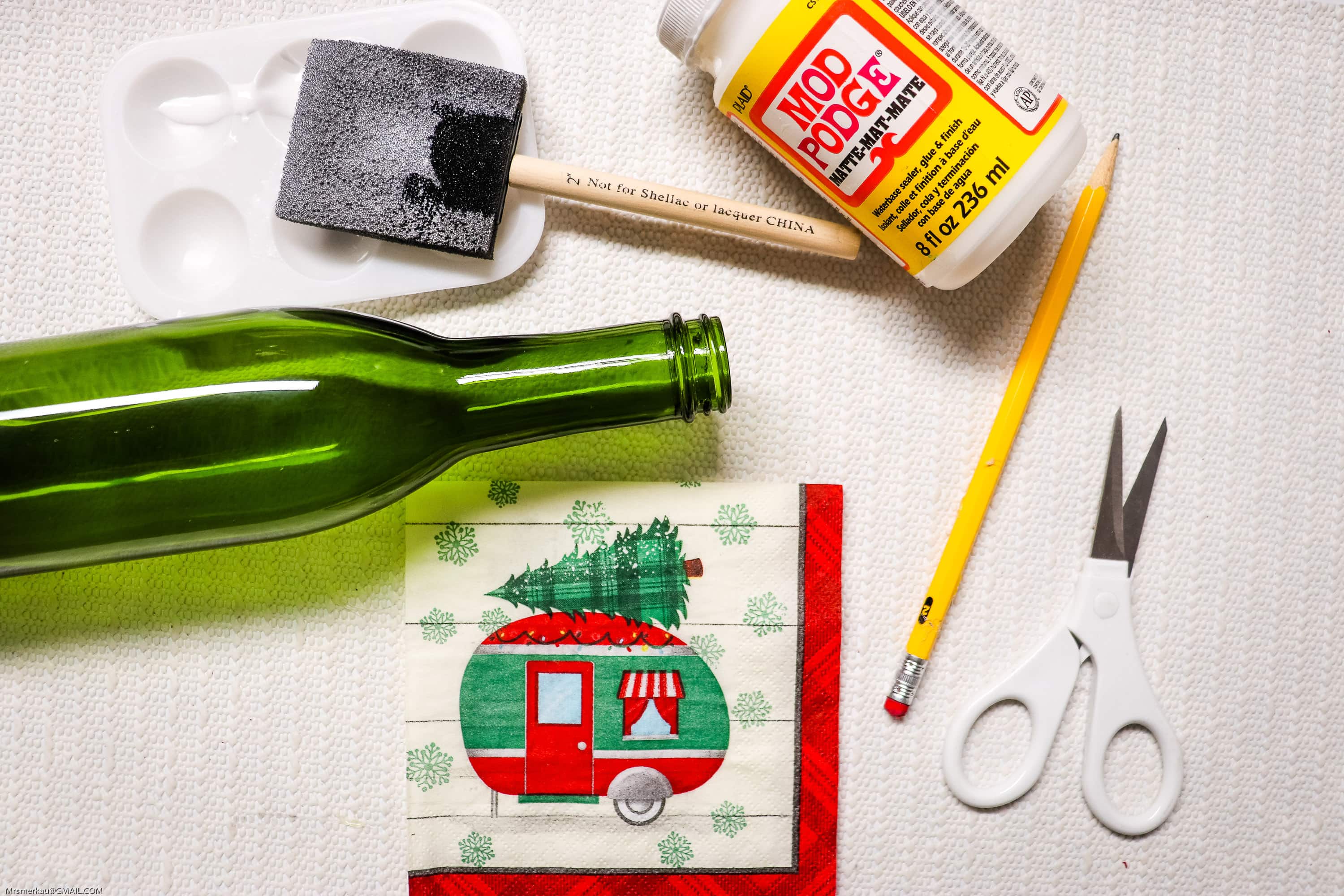 1. It's fun
I mean, really, do you really need any more reason that the fact that it is fun? It's so good for kids to have fun, and it's especially good for them to have fun while doing arts and crafts and other educational activities.
2. The Bonding Time
The time that you spend doing holiday crafts with your kids is incredibly important for bonding in your relationship with them. Your children will look back on these craft times with you fondly. It a great way to build memories with them.
3. The Boosted Confidence
Creating something, reaching goals and learning how to do new skills are all confidence boosting activities. All of this takes place when you do holiday crafts with your kids. I am a big believer in doing everything we can do build our kids' self-esteem, and this is a great way to do it.
4. The Inspiration
When a child creates one masterpiece (make no mistake, they are all masterpieces), they will be so excited that it will inspire them to create another and another. Creativity inspires more creativity. It really is a wonderful thing.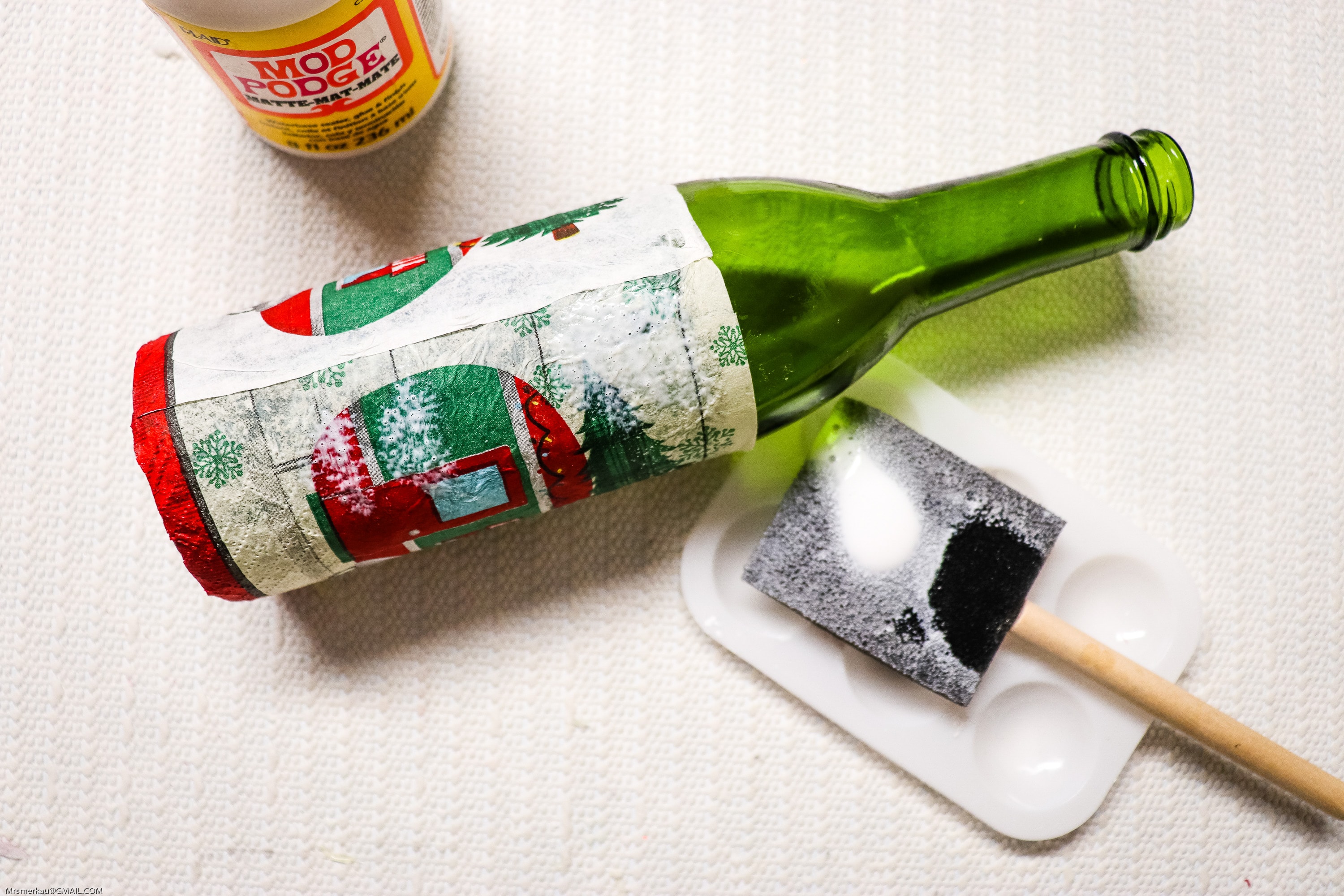 5. The Improved Coordination
Arts and crafts are great for improving coordination in small children. This means bilateral coordination (they are having to use both hands together), hand-eye coordination and more. All of this improved coordination is good for other parts of their lives as well.
6. The Improved Patience
Often with holiday crafts, there is more than just doing a craft. Many times it means waiting until paint and/or glue dries or clay sets, etc. Once this waiting period is over, then you can really see the end result and show it off too. This is a great lesson in patience for kids of all ages.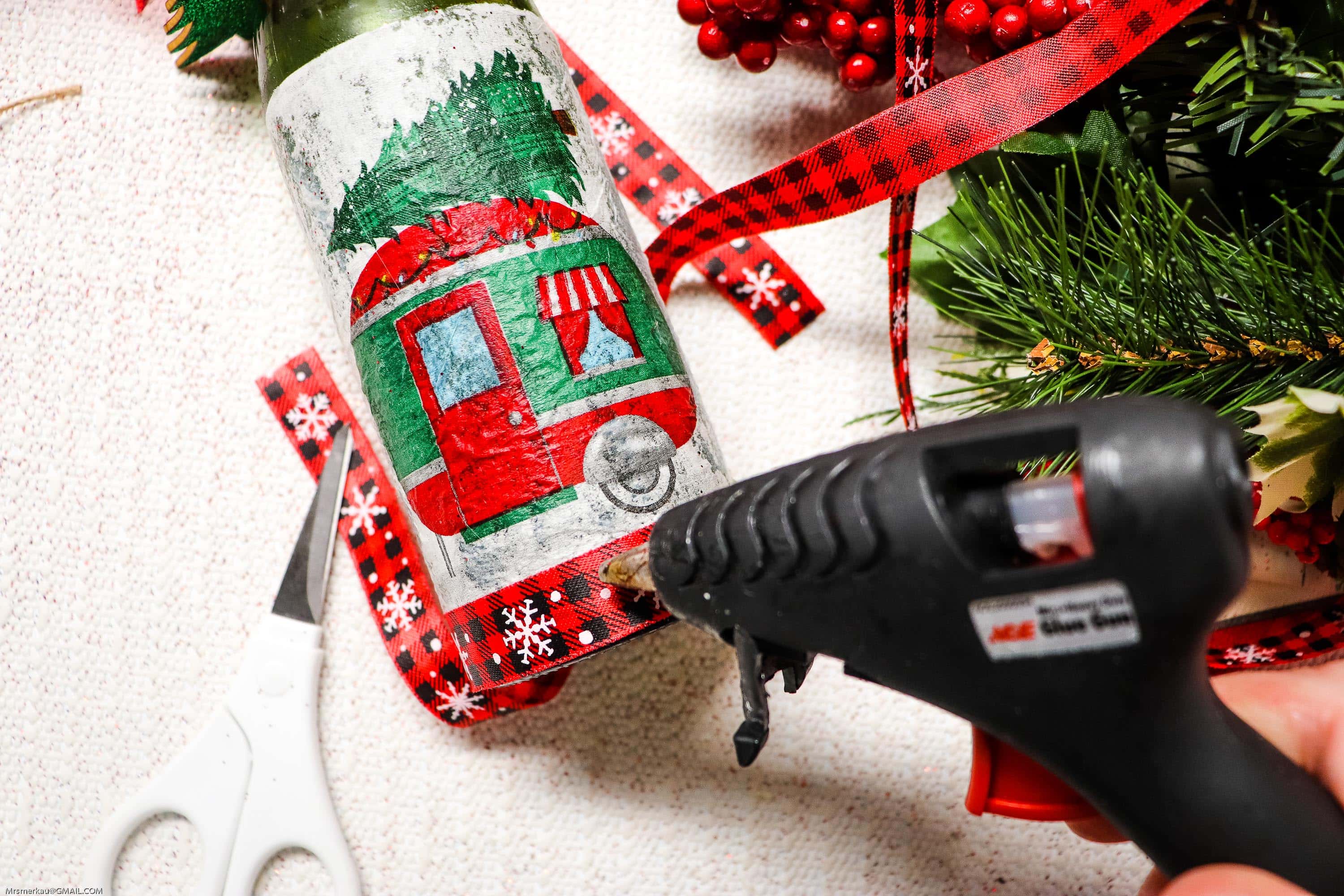 7. The Lifetime of Scrapbook Contributions
You may be battling the never ending piles of craft supplies now, but soon enough, your children will be grown and not wanting to do crafts with you anymore. That said, you will always have these crafts and art pieces to keep in a keepsake box or scrapbook, or even hanging on the wall. You will love knowing as your children get older that you can look back through them anytime you want.
Yield: 1 Centerpiece
Easy Christmas Table DIY Centerpiece Decoration
This super fun and festive table centerpiece uses very few supplies and the kids can help too! You can make it for your own home or as a gift!
Materials
Bottle, washed and dried: recycled or dollar tree
Camper napkins: hobby store
Christmas florals: dollar tree or hobby store
Christmas ribbon: dollar tree or hobby store
Red tule: dollar tree or hobby store.
Wood embellishments: dollar tree or hobby store
Tools
• Scissors
• Hot glue gun: hobby store or amazon
• Mod Podge: dollar tree or hobby store
• Foam brush: dollar tree or hobby store
Instructions
Cut napkins down to size to wrap around bottle.

Spread Mod Podge on bottle where napkin will be placed. Carefully press napkin around bottle and then gently spread Mod Podge over napkin trying not to wrinkle or tear the napkin.

Hot glue ribbon around the top and bottom of the napkin.

Tie tule around bottle, hang embellishments, and fill bottle with florals.

Set out for display or give as a gift.
For more holiday fun be sure to check out these free downloadable letters to Santa, and this downloadable Christmas budget checklist! If you are looking for more Christmas Crafts Inspiration check out this post from Country & Living!
Do you do holiday crafts with your kids? What benefits have you found from it? What are your favorite things to create with them? Do you make Christmas Table DIY Centerpiece crafts?
Hi! I'm Nellie. I am a busy mama of three, wife to my high school sweetheart who loves to cook, workout and stay organized! I love to share helpful printables, the best recipes and fitness tips for the modern mom. I strongly believe that every mom can feed their family well, take proper care of themselves and have fun along the way! Read my story.
Get comfortable and be sure to come hang out with me on social. Don't grab your free fitness journal before you go!