Disclosure: All meals, flights, and accommodations were provided by The Kia Exclusive Brand Experience. All opinions are my own.
After the first few days which included meeting new awesome people and learning about the new Kia fleet. Now it was FINALLY time to test drive these babies!
I joined my girls LaShawn, Maria and Natasha for the day to try out the Kia Optima and the Niro. We were given pre determined directions for a super scenic route through San Diego. We immediately turned on some good tunes and just like that it was road trip time!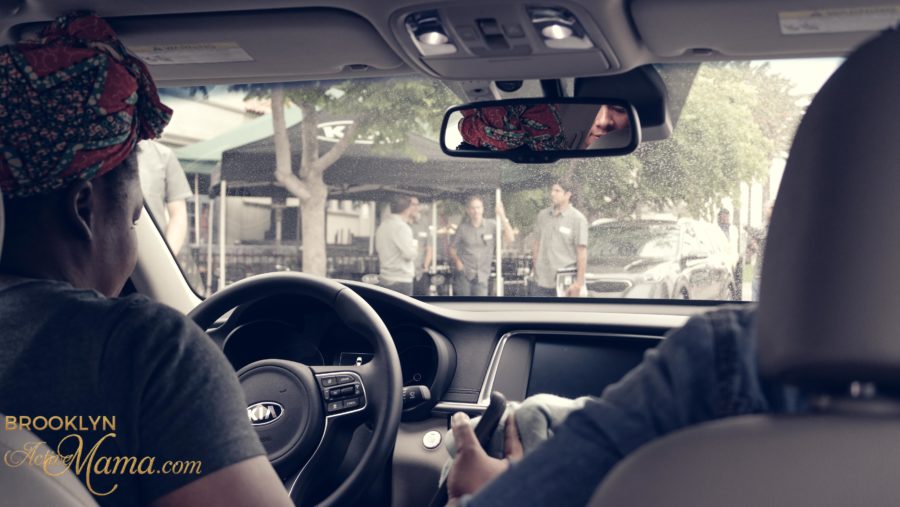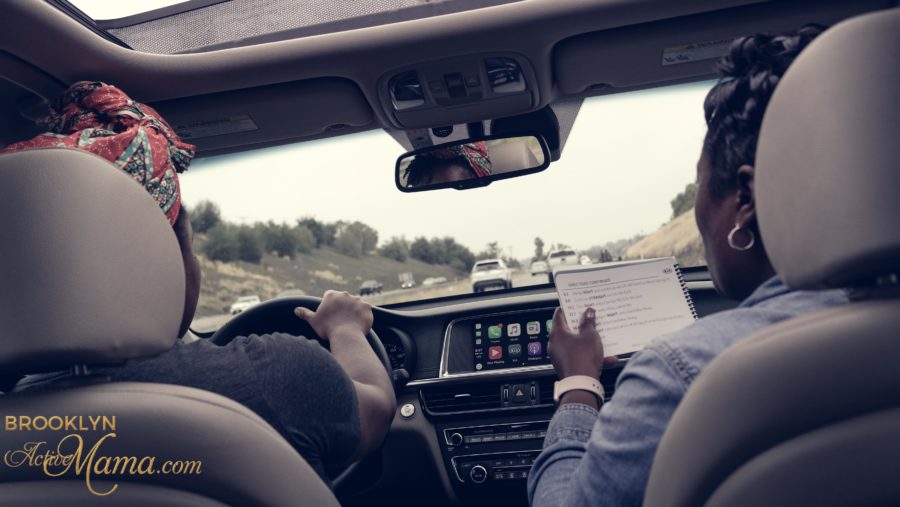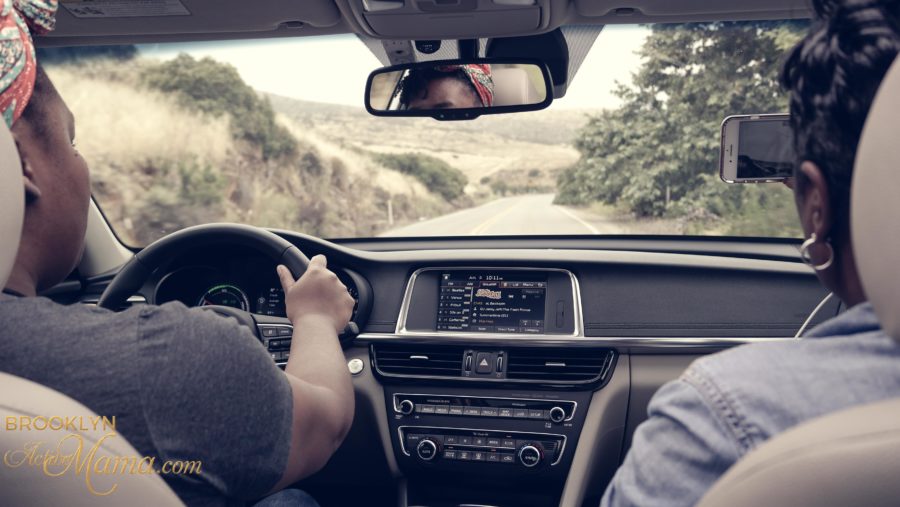 The route was stunning. Being a born and raised Brooklynite seeing mountains still take my breath away. I clearly need to go to California more!
Our first stop was Krispy Kreme–I still don't understand what the big deal is about this place? Maybe because we don't have any (that I know of) in NYC? Nevertheless, I got a jelly doughnut and it was pretty good. Don't know if I quite believe the hype though :).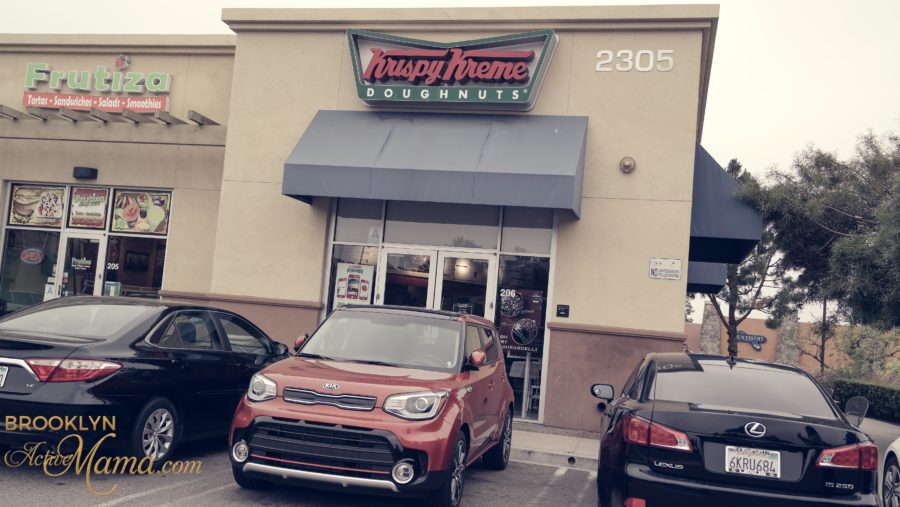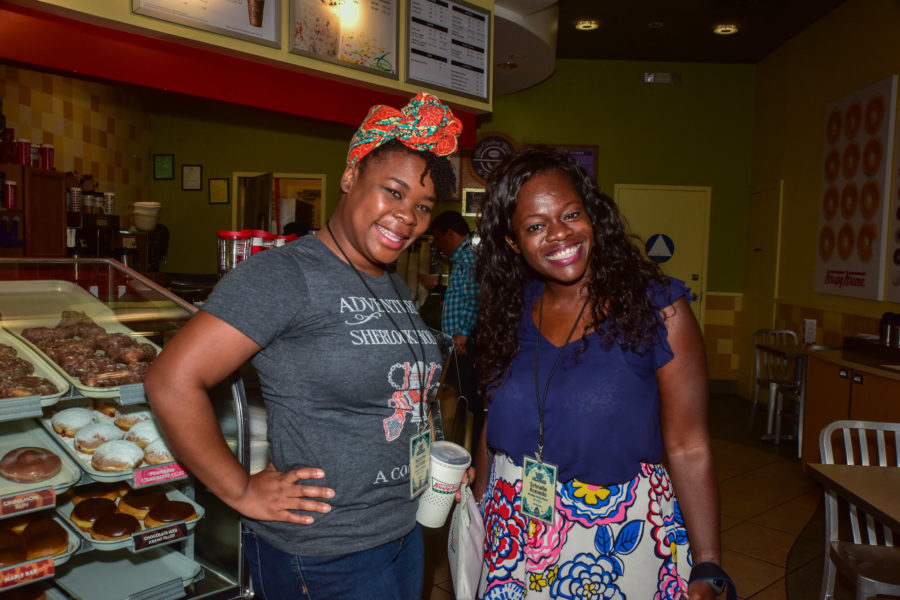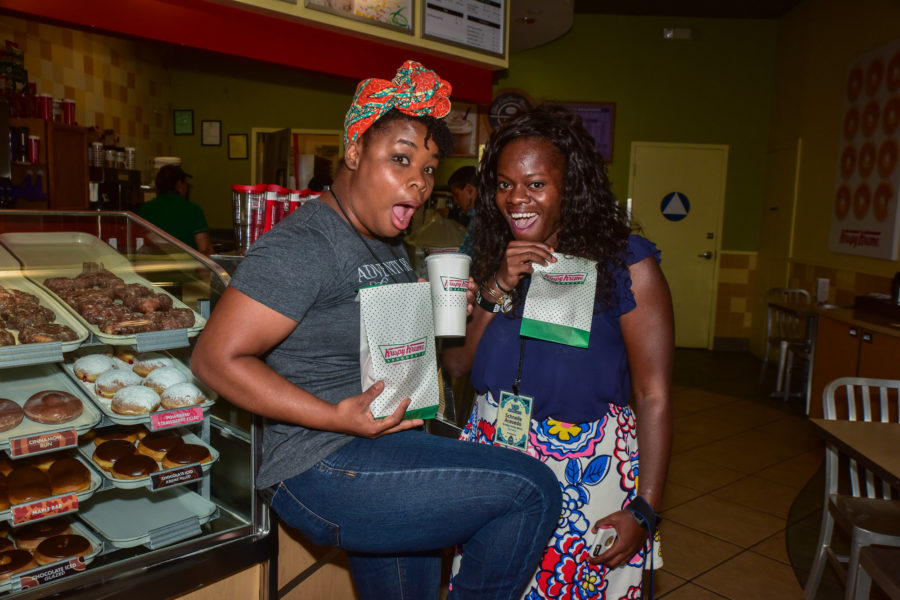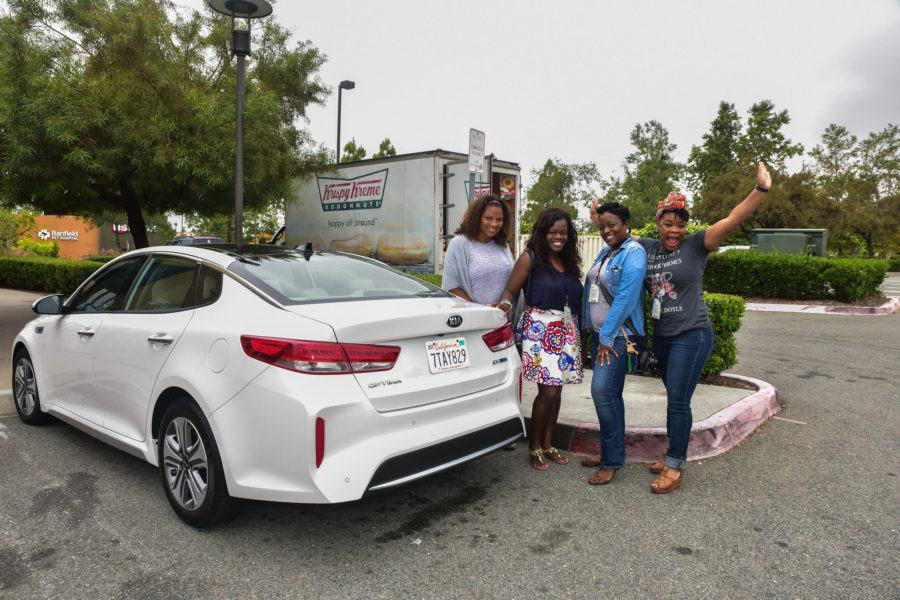 For the rest of the day we took the time to explore and take pictures all around San Diego–there are so many beautiful murals and historic monuments all over the place that we had a hard time choosing where to stop for pictures. San Diego is stunning (but I'm saving that for another post).
Then this happened!
We did a Carpool Lipsync video as a part of a contest, we didn't win but we were featured!

Live Band Karaoke
I don't sing. Like at all. I'm the person that gets up on the karaoke stage with a complete case of the giggles who doesn't take any of it seriously. Nevertheless we were given a full list of songs from the band and I determined that I was absolutely going to sing a song.
It so happened that the two people before me were actually really good, legit, real, classically trained singers. So you can imagine the feeling in the pit of my stomach when they announced that I was next. *downs margarita*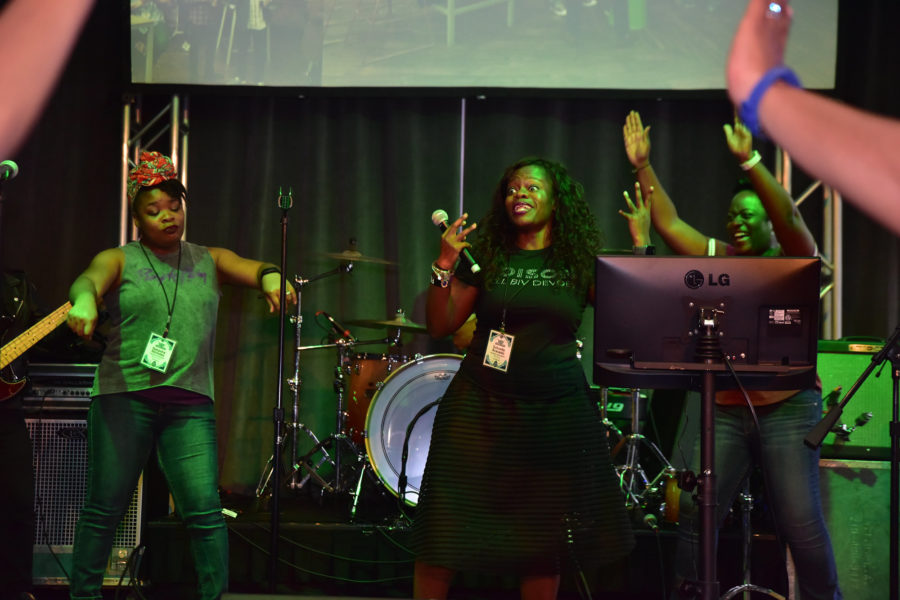 I chose "This Is How We Do It" by Montell Jordan. It's a classic song from my childhood. I know every word and I completely lost my mind when the DJ played it at the Mom 2.0 conference just a few weeks ago. Obviously, I had this in the bag…right?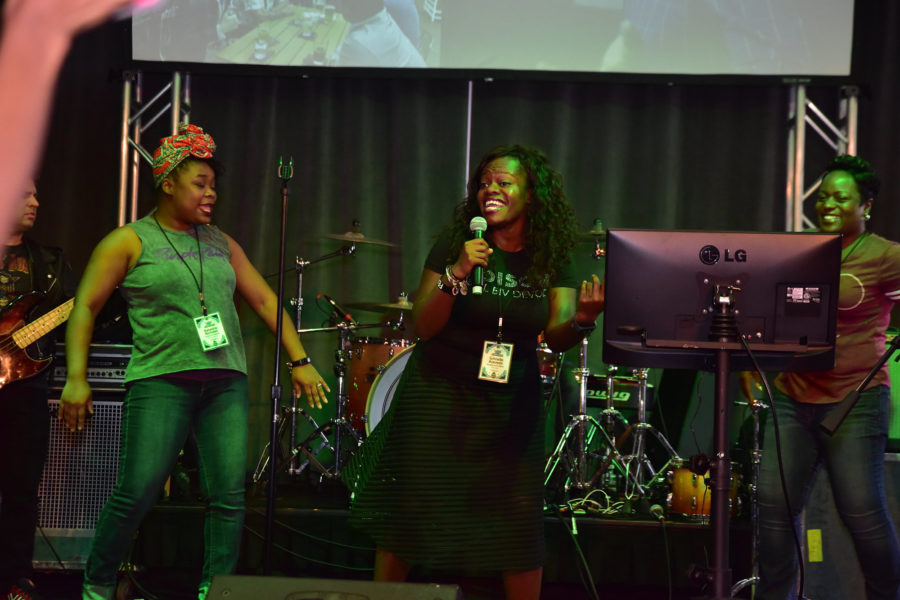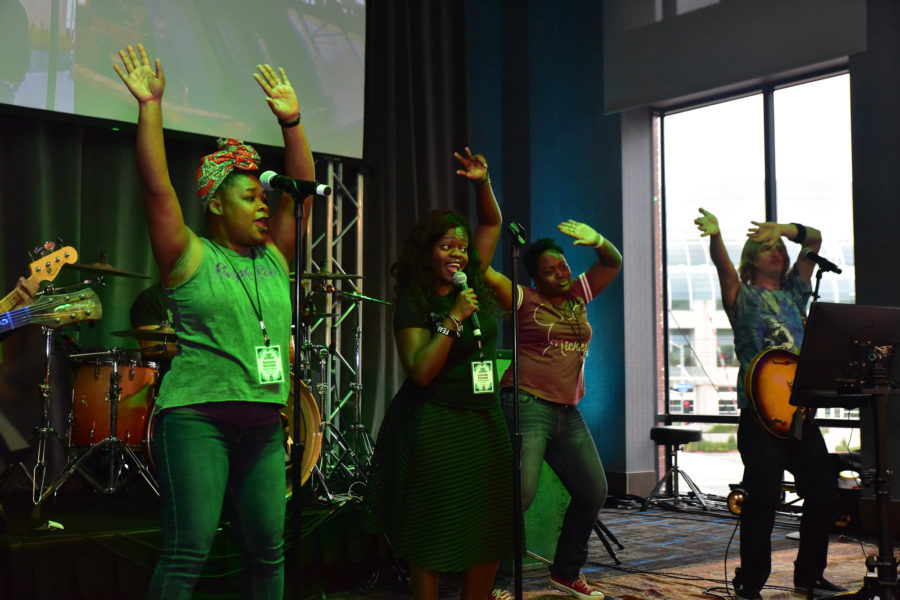 It was actually quite hysterical. If I thought I could sing, I actually cannot. Like not at all. My "pitch" was completely off, but you know what? I had the BEST time. I had incredible back up dancers–the live band helped me out A LOT and I was an R&B Star for a day. It was SUCH a fun time, I'm so happy that I bit the bullet and "sang" in front of everyone. It's really a testament to the Kia family that you can feel comfortable to do just about anything.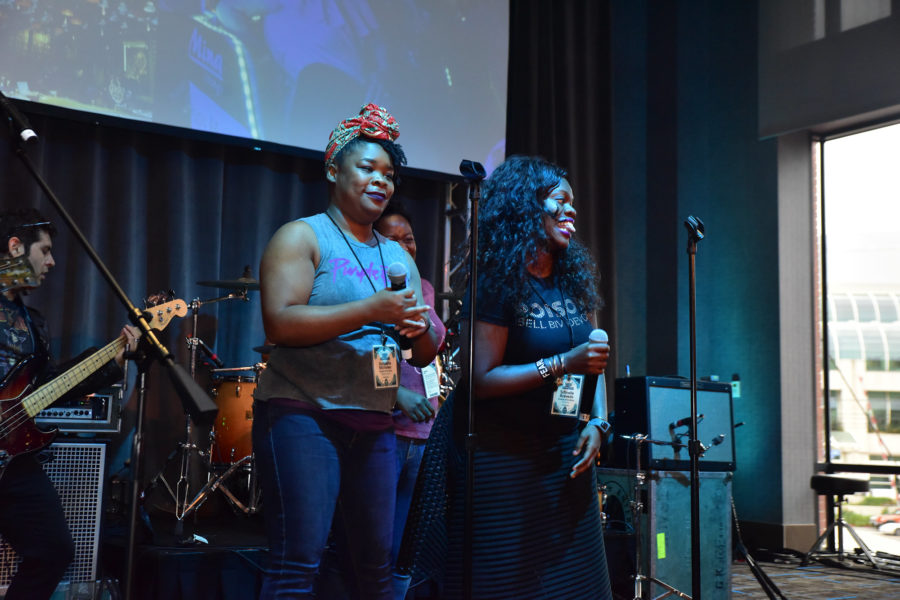 Wrap Up
The next day I spent the day touring San Diego (separate post upcoming), but I really had the best of time. We got the royal treatment and I am forever grateful to the Kia team for providing me with such a wonderful experience.
Live Karaoke, Amazing #lipsync video + more in part 2 of my @Kia #SanDiego trip! #thenewkia #hosted
Have you ever sang karaoke?
Hi! I'm Nellie. I am a busy mama of three, wife to my high school sweetheart who loves to cook, workout and stay organized! I love to share helpful printables, the best recipes and fitness tips for the modern mom. I strongly believe that every mom can feed their family well, take proper care of themselves and have fun along the way! Read my story.
Get comfortable and be sure to come hang out with me on social. Don't grab your free fitness journal before you go!