If I am being honest, Blueberry Lemon Poppyseed Muffins are my favorite. They are delicious because they are blueberry, lemon, and poppyseed, but they are also soft and edible because of the way in which they are made. If you've ever wanted to eat something flavorful and a bit new for breakfast, then you need to try out these muffins!
Blueberry Lemon Poppyseed Muffins
There aren't a lot of times I have made homemade muffins with poppyseed. However, these poppyseed muffins are not only tasty, they are actually very easy to make! If you have kids that enjoy helping you bake, then these muffins are perfect for you to bake with them.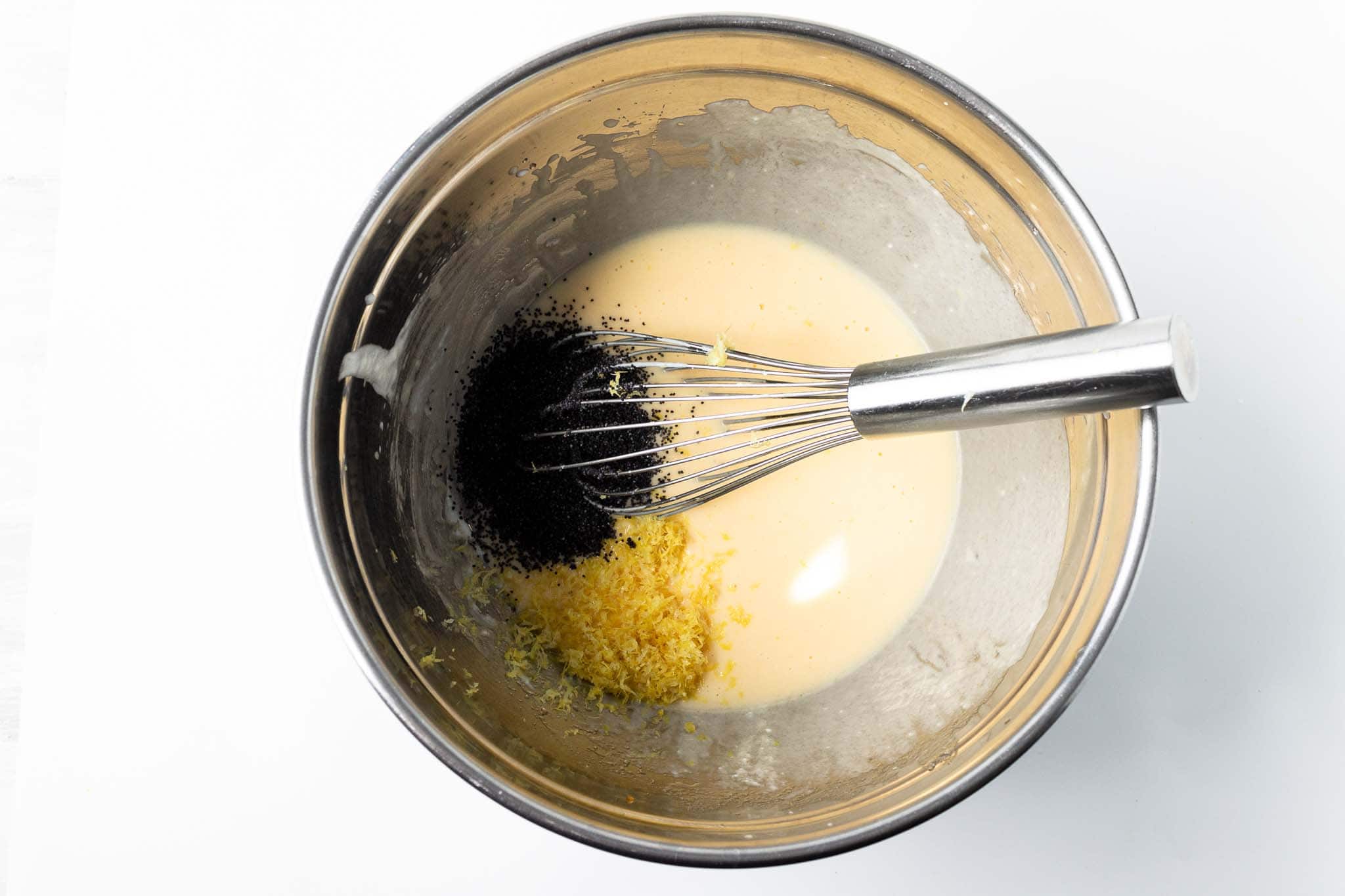 The first time I tried a poppyseed muffin I was totally addicted! I remember I bought one from one of those street vendors and remember thinking to myself "what kind of delicious magic is this?"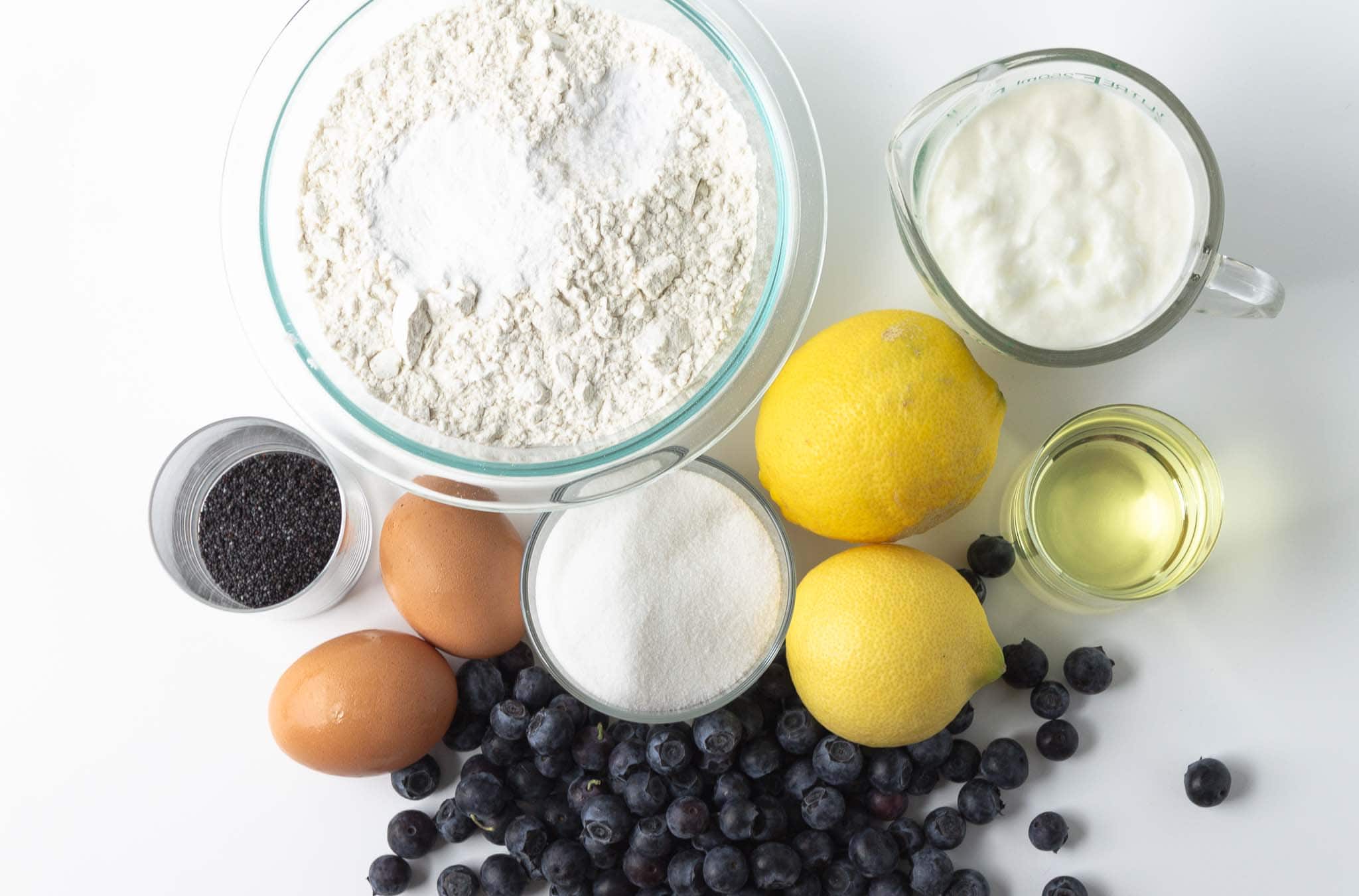 Ingredients for Blueberry Lemon Poppyseed Muffins
When it comes to making these muffins, you may be wondering what ingredients go in them. You don't need fancy ingredients to make yummy desserts! Let me walk you through some of these ingredients, so you know what you need.
Blueberries – I truly love that these blueberries are fresh. If you can get your hands on fresh blueberries then I promise you will love it so much.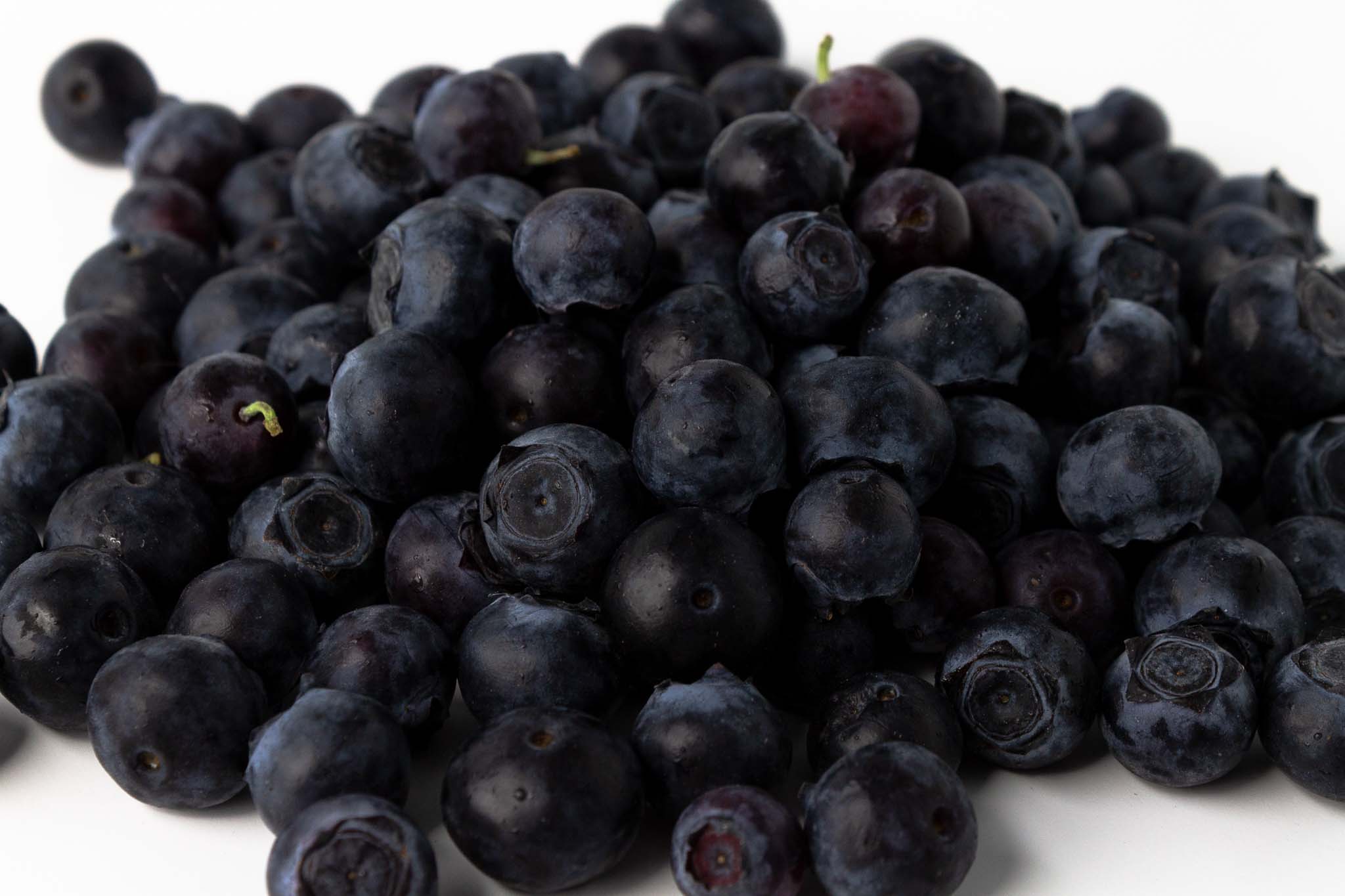 Poppy seeds – If this is your first dish using poppy seeds, then you are going to love it! Poppy seeds are very tasty, if you know which recipes they go well in, then you will be set.
Lemon zest – This is a star ingredient that really helps bring the flavor to these muffins. I am not a fan of zesting but it's totally worth it every time, see what I mean with these Light and Amazing Lemon Ricotta Pancakes.
Plain whole milk yogurt – This ingredient also helps bring these muffins together. If you haven't used plain whole milk yogurt in muffins before, give it a try!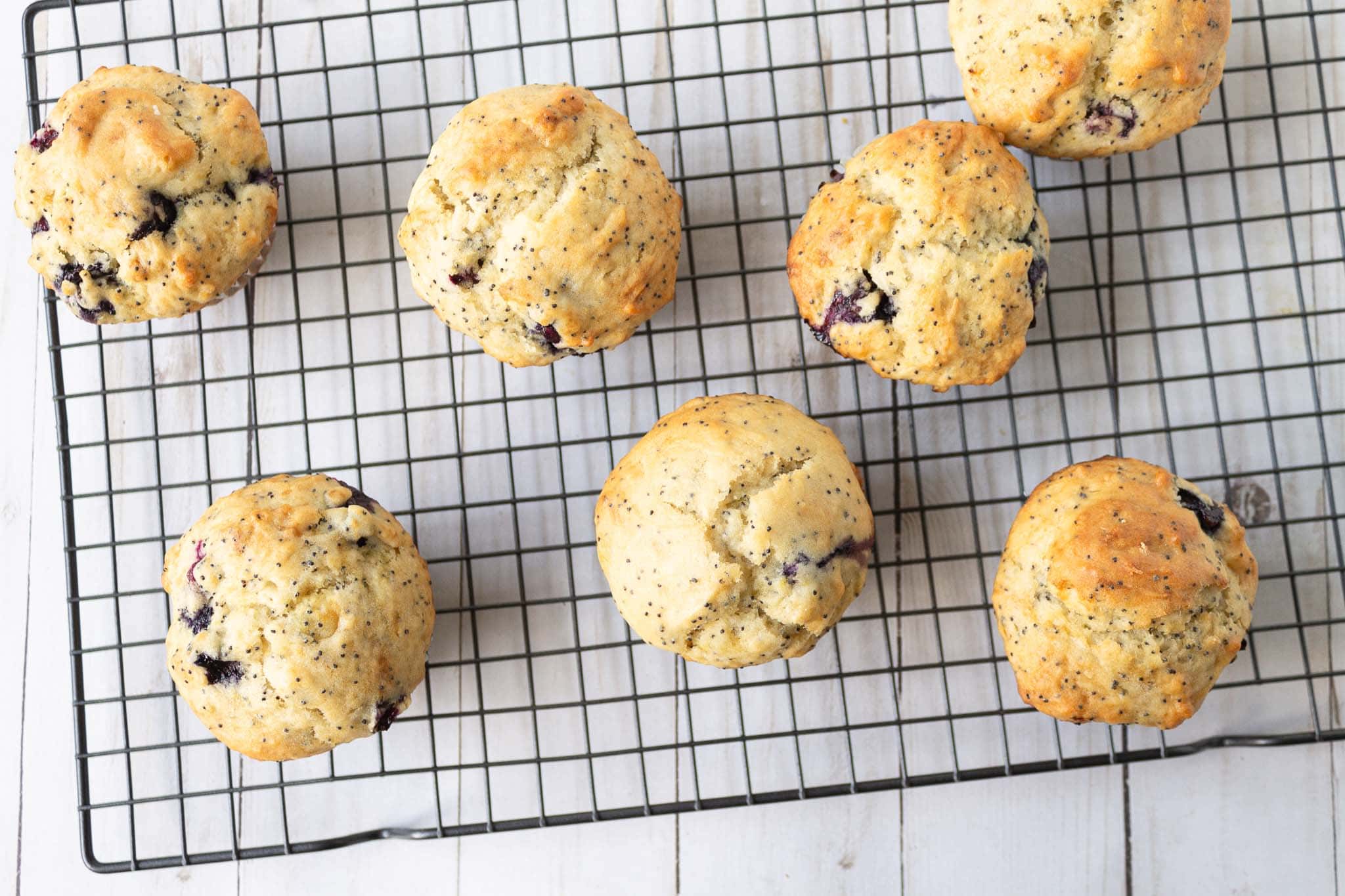 You can check out the recipe card for the full ingredient list and directions. You'll enjoy these muffins, plus they are easy to freeze. Which means you can make a large batch and store them for many months!
Yield: 12
Blueberry Lemon Poppyseed Muffins
Prep Time: 10 minutes

Cook Time: 25 minutes

Total Time: 35 minutes

A tasty variation on the classic lemon and poppy seed muffin is bursting with fresh blueberries. These bakery style muffins can be made in 30 minutes and only 1 bowl.
Ingredients
1 ¼ c/175g fresh blueberries, washed and dried
2 ¼ c/270g all-purpose flour
½ c/100g granulated sugar
2 tbsp/16g poppy seeds
2 tsp/8g baking powder
½ tsp/2g baking soda
½ tsp/3g salt
1 c/240ml plain whole milk yogurt
2 tbsp/30ml fresh lemon juice
1 ½ tbsp/ grated lemon zest
2 large eggs
6 tbsp/90ml vegetable oil
Instructions
Preheat oven to 375° F/190 C. Line 12 ½ c muffin tins with muffin/cupcake papers.
In a large mixing bowl, whisk sugar, oil, and eggs until combined.
Add yogurt and lemon juice and whisk until creamy.
Whisk in salt, lemon zest, and poppy seeds until thoroughly distributed.
Fold in flour, baking powder, and baking soda until just combined – a few lumps are ok, be careful not to over mix.
Fold in blueberries. Scoop mixture into prepared muffin tins until just at surface.
Bake for 20-23 minutes until lightly golden on top and a cake tester comes out with just a couple crumbs.
Allow to cool in pan for 10 minutes before removing and transferring to cooling rack.
Best served warm. Great with butter and lemon curd.