Hill Workouts For Runners: Beat The Beast!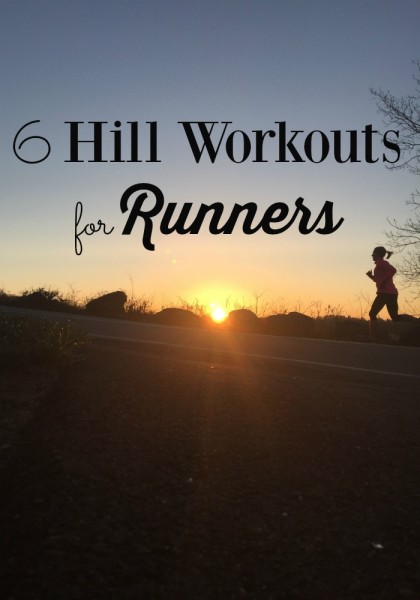 Hill workouts, some love them, most hate them but everyone agrees that it is absolutely necessary for runners. The only way to conquer and get better at races with hills is to practice, practice, practice!
Although I am a fairly experienced runner, I am still learning with every race how to attack those hills and still be alive when I get to the top. I still have clear visions of the tallest hill I ever conquered which was the hill at mile 7 of the Rock N Roll DC Half Marathon. It was HUGE *in my Trump voice*.
I also had a hard time with the bridges and hills in the NYC Marathon, and since marathon training begins this week, I wan't to make sure that I am ready to handle it! I have teamed up once again with my amazing runner blogger friends to share 6 different hill workouts that you can use during your training for upcoming races!
Related: 15 Mistakes I'm Not Making for My Second Marathon
The first step is to find a hill in your neighborhood perhaps at a nearby park, or set your treadmill on a steep incline. I have a hill in my local park that is a total beast. From there practice running up and down, this will not only build strength in your legs but it will prepare you for what is to come during your races. Don't be surprised, be prepared!
Here are the workouts, a great variety for when you want to switch things up!
Allie @ Vita Train 4 Life
Laura @ This Runner's Recipes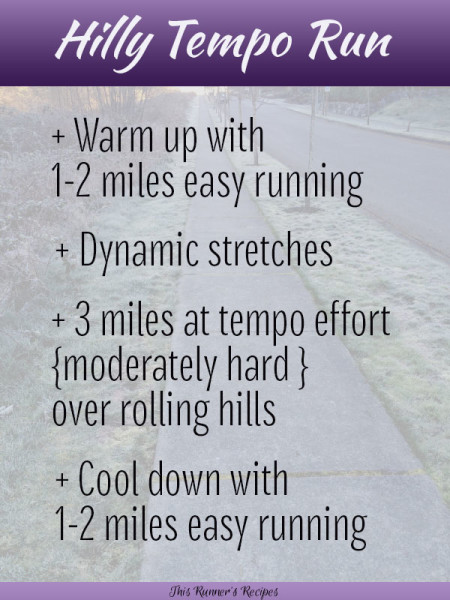 Angela @ Happy Fit Mama
Carly @ Fine Fit Day
Sarah @ Run Far Girl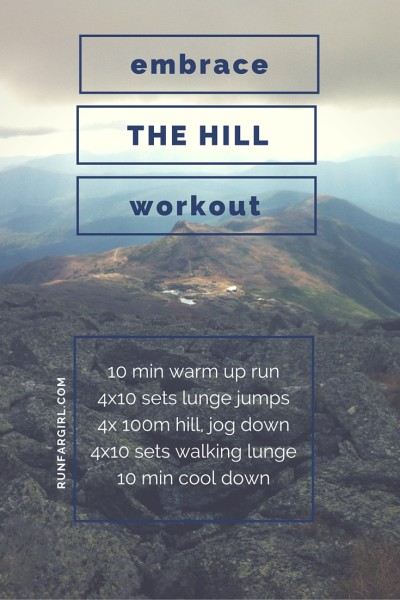 How do you attack the hills? What life situation are you currently working uphill against? What are your favorite hill workouts?
If you enjoyed these Hill Workouts For Runners, be sure to check out these Speed Workouts For Runners!