If you are having an Easter Party for kids I've got the perfect Scavenger Hunt free printable! These adorable rhyming clues are a cute alternative to a home egg hunt! Children follow the cards to the next place until they find their baskets! Plus I've got some really easy tips to have an awesome Easter Party For Kids!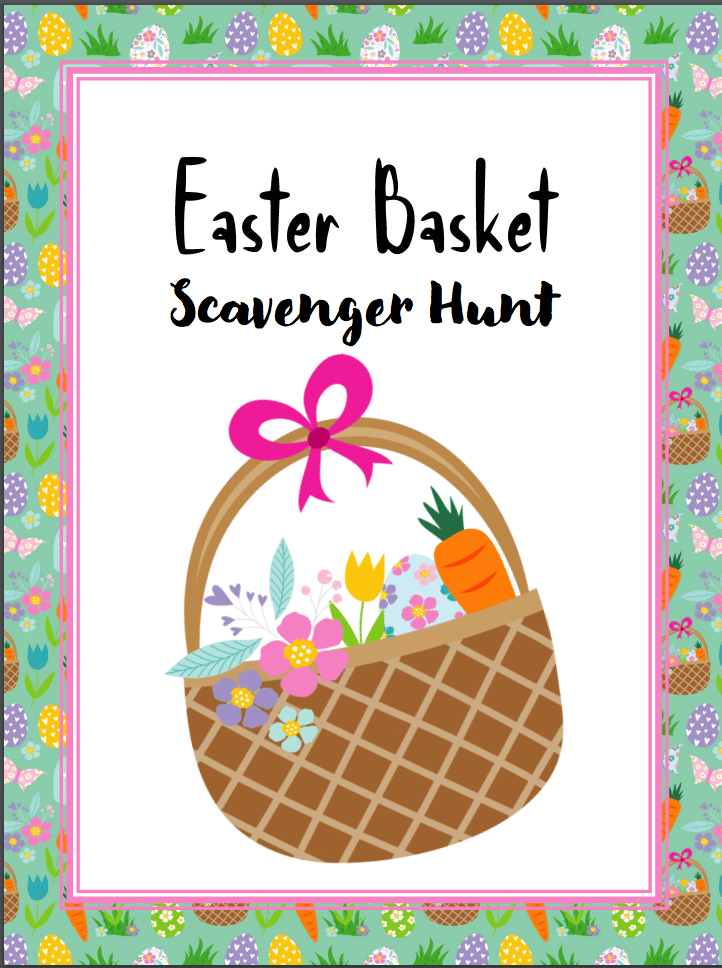 How To Have THE BEST Easter Party For Kids
Kids love holidays and parties, and Easter is a great time to combine the two with a fun and festive celebration. With these wonderful and enjoyable ideas to help you plan and pull it off, and to ensure your child and their friends have a hopping good time!
The Easter Bunny
A visit from the Easter bunny would be especially thrilling for younger children, probably ages 2 to 6. Have a friend or family member dress up as the Easter Bunny and attend the party. You can find a costume at any rental place, or if you are crafty you could even make it yourself! Another option would be to search for a rental bunny. You may be surprised at how easy one is to find!
Easter Egg Hunt
The egg hunt is one of the oldest and most common traditions, but why not use it anyway? Kids love to search for the sweet treasures, and you can even shake it up a little by adding other little prizes and treats, or by hiding one particular item which wins the child a prize!
Easter Egg Baskets
This is a great activity to host before an egg hunt. Using items around your house such as plastic butter tubs or ice cream tubs cut down to the same size, and other craft items as decorations have the children make their very own basket to use during the egg hunt! Here are some more fun tips for an Easter Egg Hunt!
Do-it-Yourself Bunny Ears and Tail
This is another fun and easy craft activity to have children take part in. For these crafts you will need white poster paper, a headband for each child, lots of cotton balls, glue and string. To make the bunny ears they will draw and cut out their ears from the white poster paper, glue them to the headbands, and cover them in cotton balls.
To make the tails they will draw and cut out a circle from the poster paper, put a hole through it to run a short piece of string through, and cover the circle in cotton balls, then tie the tail onto the belt loop of their pants! Very cute, fun, and easy!
Pin the Tail on the Bunny
This is a fun party game with the same concept as pin the tail on the donkey with the only exception being instead of a donkey its the Easter bunny! You will need a large picture of a Easter bunny from either a sideways or backwards view.
For the tails cut out small, white, paper circles, write each child's name on one side, and on the other tape a cotton ball. You then play the game as you would pin the tail on the donkey, but with an Easter twist!
The Bunny Hop
This game is fun and lively and all you will need to play is some music and the kids in their ears and tails that they have already made! Play some music and have the kids hop around the room.
When the music stops all the little bunnies must stop. Any child still hopping is out. Continue in this manner until only one hopping little bunny remains who will be the winner!
Egg Decorating
This is another very common tradition for the Easter holiday, but its also lots of fun for kids! Instead of using real eggs and having to drain and dry them its best to purchase the fake egg kits which can be found at many dollar stores.
You can also purchase a wide variety of decorating items rather than just the customary paints including glue on embellishments! Get creative and have fun!
Easter is a lovely holiday, and one that, with ideas such as these, can be lots of fun for children of all ages!
Scavenger Hunt Easter Printable
Here is a fun printable for you to use at your party! This Easter Scavenger hunt printable includes clues that will work for any home.
Five pages includes cover, 3 pages of clue cards to cut out (12 total) and one page of blank cards to write your own clues!
Pin it for later!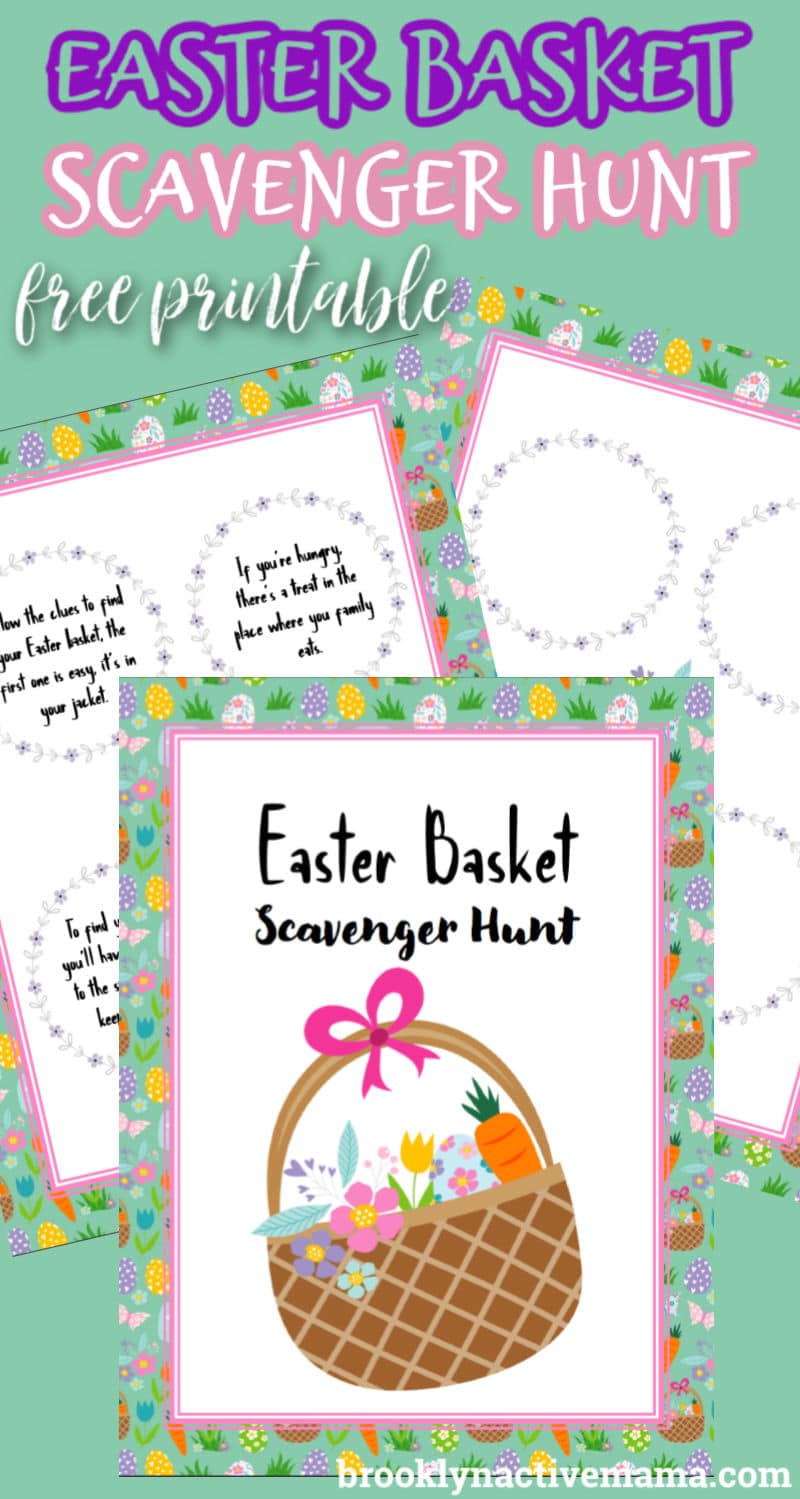 If you enjoyed this recipe be sure to check out my Instagram Page for the latest posts!
Before you go, check out these great posts!
Free Printable Easter Lunchbox Joke Cards
Super Fun Easter Egg Fillers – Free Printable
Hi! I'm Nellie. I am a busy mama of three, wife to my high school sweetheart who loves to cook, workout and stay organized! I love to share helpful printables, the best recipes and fitness tips for the modern mom. I strongly believe that every mom can feed their family well, take proper care of themselves and have fun along the way! Read my story.
Get comfortable and be sure to come hang out with me on social. Don't grab your free fitness journal before you go!