Crafty and non-crafty ideas for moms and kids to do for dad this Father's day. Help celebrate dad this year by encouraging your child to create a personable gift from the heart that father is sure to cherish. And you might just get some extra bonding time out of it, too. Here are 5 Easy Father's Day Gift Ideas for those that want to keep things simple.
5 Easy and Stress Free Father's Day Gift Ideas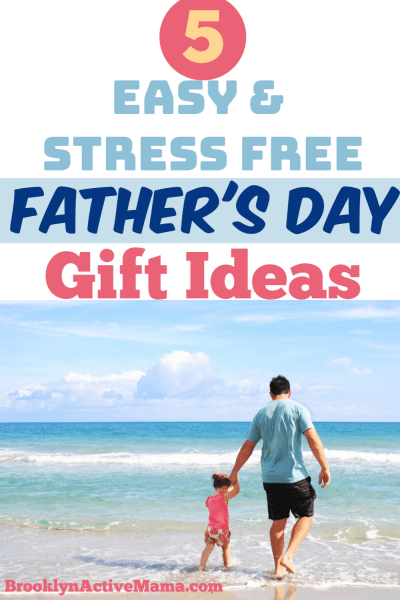 Father's Day Photo Mug, Poster or Calendar
Technology makes it easy in this day and age to create a personal memento reminding dad how special he is. There are several services available online, like Rite Aid or Wal-mart, that have templates for you to choose, create, and they assemble. Let your child pick out the pictures and the captions to make this present extra special and personalized.
Father's Day Handmade Card
A keepsake for sure, this craft calls for paint, paper, crayons and a vivid imagination. Many ideas can be used to design a Father's Day Card for dad, and one includes using handprints as flower petals (or put them together to make a heart). Let your children design the front of the card however they wish. For the inside of the card, have 5-7 questions like:
* My favorite thing to do with dad is:
* My dad is funny because:
* I like it when my dad:
* My dad's favorite place to go is:
* I love my dad because:
Transcribe younger kids' answers and be prepared to smile at what you'll hear! After dad has been given the card, laminate it to keep as a family treasure.
Father's Day Clay Figurine or Handprint
Older children can cook this clay recipe with supervision. Let younger children help in what ways you feel comfortable. Beforehand it's good for the child to have an idea of what he or she is going to create for dad. After the child kneads the clay, encourage (and help when needed) her to form the clay into the masterpiece she's thought up. When dry, the sculpture can be painted.
Another fun idea, and classic keepsake, is to do handprints in the clay. You can knead and form the clay into a heart or other shape, press hand down, and use a toothpick to write your child's name (or if old enough they can) and date.
Write a Book for Dad
What better way to capture your child's creative side than to have him write his very own storybook for dad on Father's day! This can be as simple or as detailed as you feel comfortable with. Provide papers, pencil, stickers, crayons or markers and give him a few ideas to get him on track. Let younger children illustrate their books and you can transcribe for them. For a preschool child, tell her how to spell the words she wishes to write and let her write them independently. This is also a great exercise for teaching the elements of a story like beginning, middle, and end.
Cook Something Special for Father's Day
Be it fruity pancakes with a smiley face for breakfast, or a special steak dinner prepared by the kids, make dad feel special by tempting his tummy. Some great recipe ideas, and more craft ideas, can be found on Martha Stewart's site.
Whether it's a store bought item or something created from the heart and soul of your child, help him or her be extra involved to show how much you both appreciate dad in wishing him a Happy Father's Day.
For more parenting articles check out:
7 Tips to Be an Effective Work-at-Home Mom with Young Children
Hi! I'm Nellie. I am a busy mama of three, wife to my high school sweetheart who loves to cook, workout and stay organized! I love to share helpful printables, the best recipes and fitness tips for the modern mom. I strongly believe that every mom can feed their family well, take proper care of themselves and have fun along the way! Read my story.
Get comfortable and be sure to come hang out with me on social. Don't grab your free fitness journal before you go!