6 Reasons Why Being A "Slower" Runner Is Completely Awesome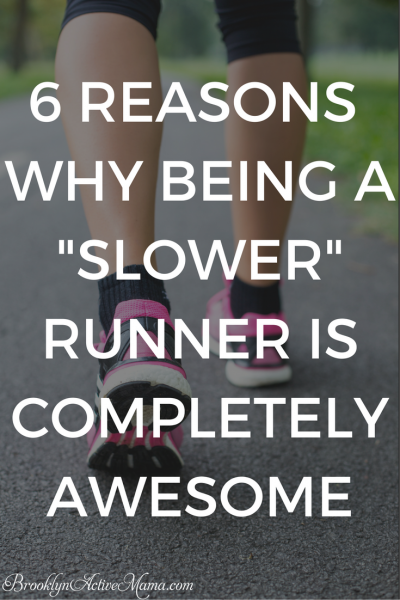 Being a slow runner is comparable to being a geek versus being at the table with the cool kids. You will never see us in marathon coverage (except the last person, the last person to cross the finish line ALWAYS gets a ton of shine, as they should), we get the leftovers of any amenities on the route, and sometimes it can get quite lonely in the smaller races. Despite all of that we still run–and here is why being apart of our slower runner tribe is awesome.
We have a good time: Seriously we do. I can't even tell you the amount of times that I have danced with a random stranger, sang along with a song, stopped for a good few minutes under a sprinkler–heck during the NYC Marathon last year I stopped in Brooklyn to dance to the Steel Pan Band that was seriously jamming on Flatbush Avenue. We are serious about our PRs and running times, but sometimes we like to have some serious fun along the way!
We stop for selfies: At least I do! One of the greatest parts about running in NYC is that we get the BEST scenery. Whether its the enormous globe that we circle at the Queens 10k or running the beautiful Central Park, or wherever you are in the world–we take the time to stop and smile and remember the moment.
We stop and help each other, often: We are a very caring people. I can't even tell you how many times I've gotten a random pat on the back when things began to get rough. When someone is on the side with an injury we will ALWAYS stop and ask to see if that person is okay, because there aren't that many of us in the back of the pack we have to look out for each other as much as possible.
We look fantastic: I love choosing a race outfit, it has to WORK for the long haul but it also has to be cute (because, hello–pictures!). You will find the loudest, cutest most fashionable outfits in the back of the pack. You all know how much I love a good tutu!
We are tenacious: If you haven't experienced (or seen) a sweep bus behind you threatening to take you off the course for being too slow, consider yourself lucky. In the last few miles of the marathon last year we were serenaded to the likes of a police cruiser blaring "The marathon is now over, please proceed to the sidewalk" about 100 times. Meanwhile, we were in Central Park so there was no sidewalk. Despite literally being chased by the police we keep pushing forward with every step. They might catch some of us, but they won't catch the majority of us.
We are still lapping everyone on the couch: We still run, race after race, we still put one foot in front of the other, putting our health first despite not being the best at this sport. We leave everything out on the pavement. We race ourselves. Slower runners recognize that a mile is a mile is a mile. We may cross the finish line a bit later than you, but the finish line is just as sweet. Maybe even a little bit more sweeter than yours. 😉
Slower runners are tenacious, determined and we love to have fun!
What else would you add to this list?
Hi! I'm Nellie. I am a busy mama of three, wife to my high school sweetheart who loves to cook, workout and stay organized! I love to share helpful printables, the best recipes and fitness tips for the modern mom. I strongly believe that every mom can feed their family well, take proper care of themselves and have fun along the way! Read my story.
Get comfortable and be sure to come hang out with me on social. Don't grab your free fitness journal before you go!