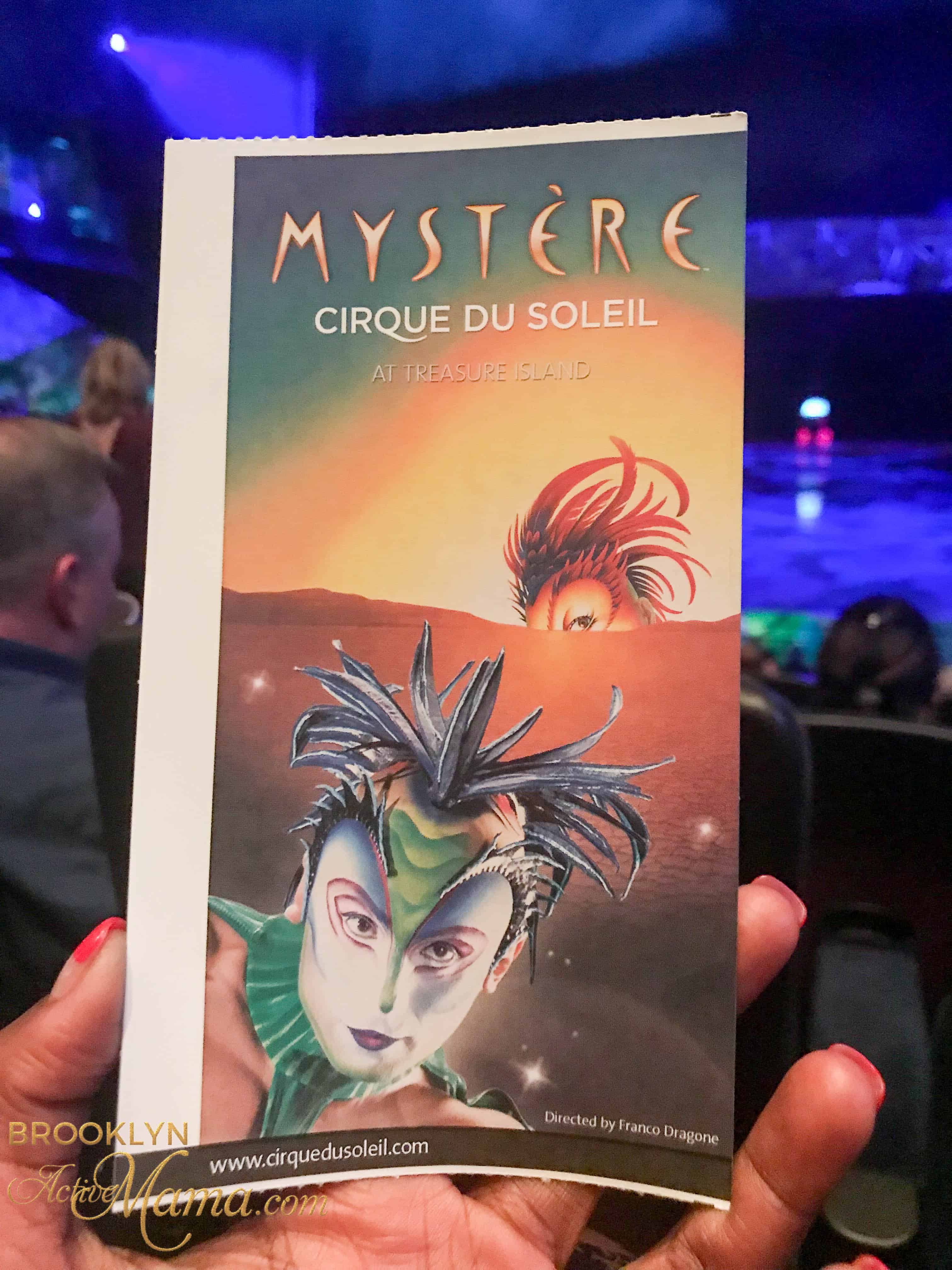 Last weekend when I went to Las Vegas to celebrate my 35th birthday, I had the pleasure of going to see my 3rd Cirque Du Soleil show, "Mystere". The show is centrally located in the beautiful Treasure Island hotel which is right in the middle of all the fun on the Strip! The show was really fun and totally worth the visit. Plus it was super nice having my favorite cousin as a date!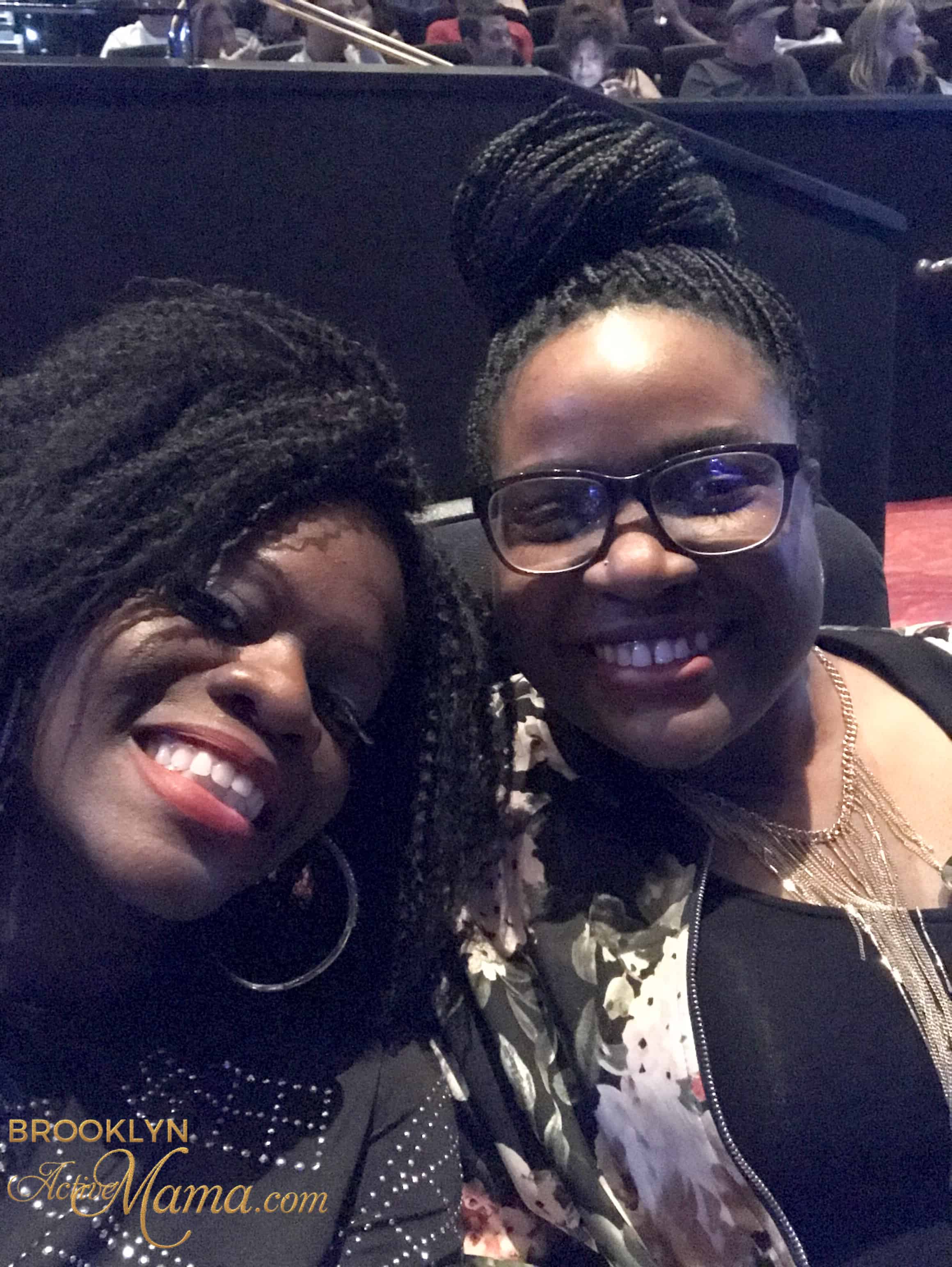 About Mystere:
Mystere: Laugh along with life

Inside the imagination is a playful place to be. This world is a jaunty, music-stuffed adventure bright with colour, athleticism and bubbly buddies.

Silliness, insane acrobatics and gut-busting gags abound. It's a joyous funhouse…and you're at the front door.  Knock, knock… Who's there? MYSTERE.

Discover the lighter side of life, exclusively at Treasure Island, Las Vegas.
One of the coolest parts about the Mystere Show is that the theater is custom made for the show. Like many other Cirque shows, the entire theater was used and designed to get the full experience. There are huge devices being raised and lowered from the ceiling, there are performers that we hanging right above us and swinging from each side of the theater, and the band/music was on the very top sides of the room.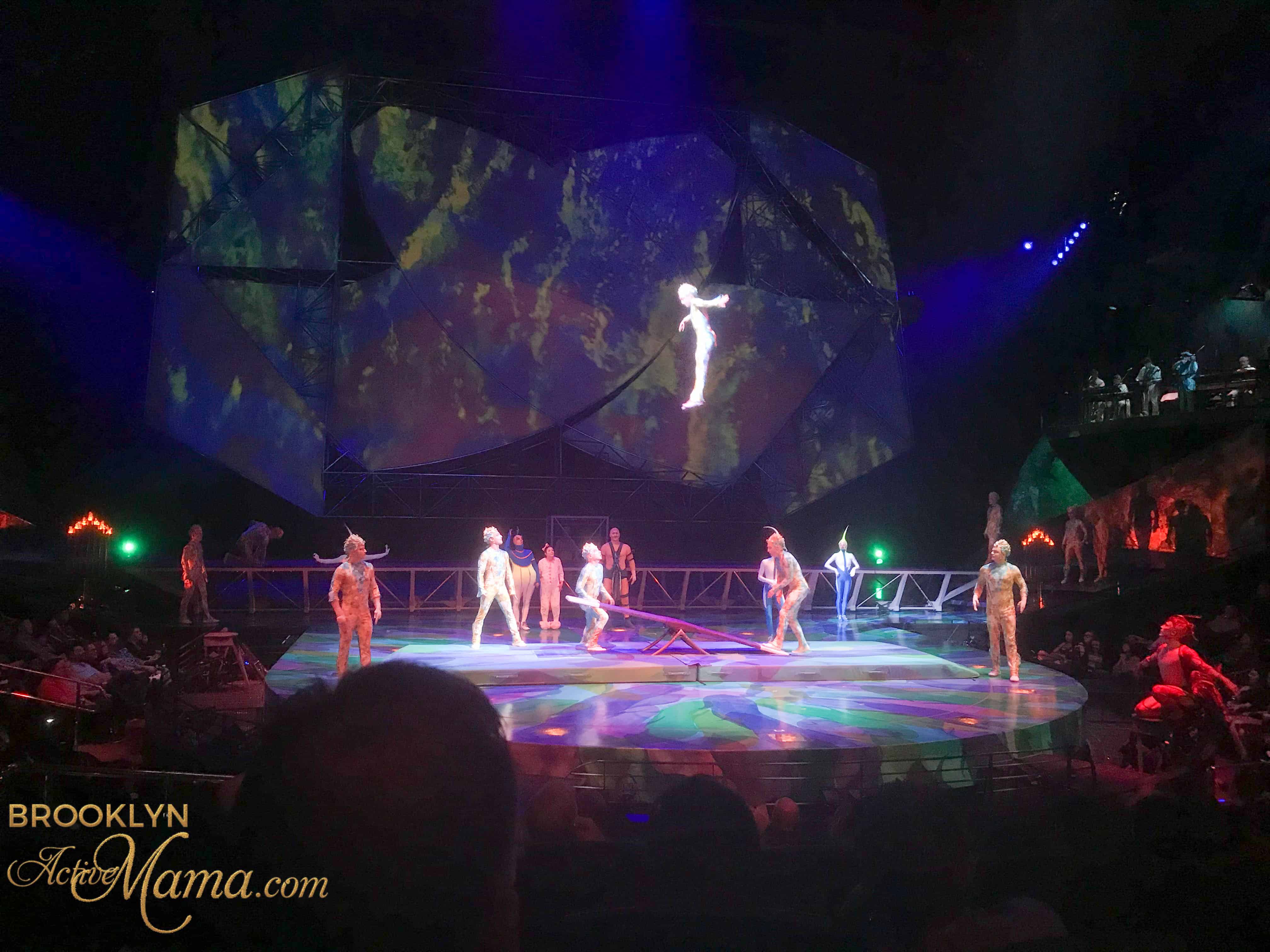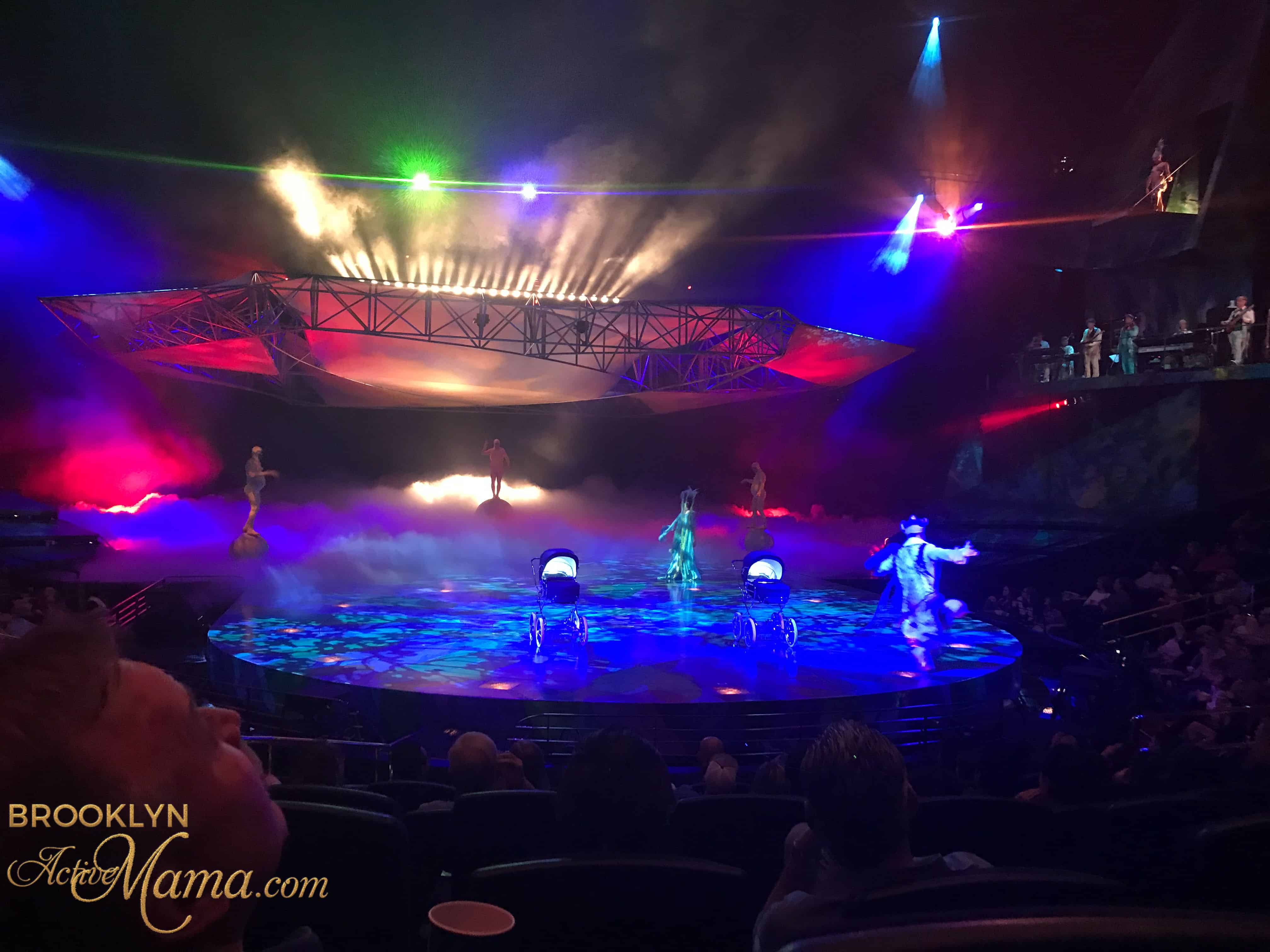 Cirque Du Soleil shows almost always start with a performer in the crowd warming the crowd up. The funny part is that this performer looked like a regular patron so you didn't realize that shenanigans were happening until the spotlight was following him around the room! He was removing people from their seats, breaking up couples, taking peoples popcorn and so much more! I won't ruin it for you but it gets quite messy in the theater–in a fun way!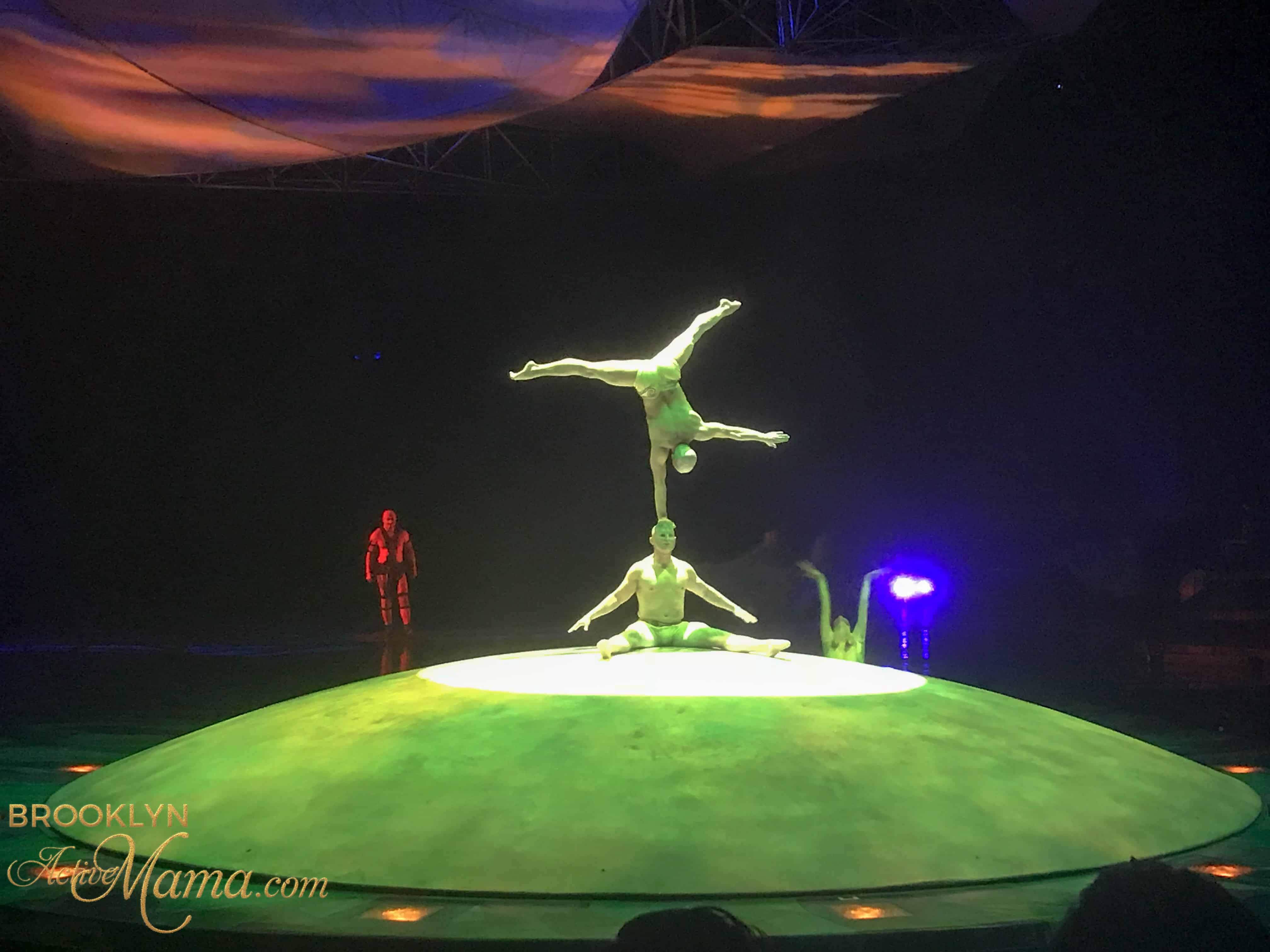 The acts were SO GOOD. There were several thrilling moments that caused me to gasp aloud. The Cirque brand is crazy popular for a reason! The performers are top notch. The songstress was incredible. The way they weaved the story together was so good, with a LOT of laughs during the whole show!
The show plays straight through, there is no intermission. You can take souvenir photos before the show so get there early! Also, there is a full Mystere souvenir shop for you to enjoy as well.
The amazing #LasVegas show that is #Mystere! A full review of the fantastic @Cirque Show!
**I was provided two tickets to the show in exchange for coverage**
Have you ever been to a Cirque Du Soleil show? What are your favorite shows in Vegas?