Anxiety can be super overwhelming. Here is a free printable sheet of things to do when you are feeling anxious.
Anxiety is an emotion characterized by an unpleasant state of inner turmoil, often accompanied by nervous behavior such as pacing back and forth, somatic complaints, and rumination. It is the subjectively unpleasant feelings of dread over anticipated events.
It can be hard in the moment but when you are feeling full of anxiety it helps to do a few small things to help you to feel better.
So here is a list of things you can do to help yourself when you are feeling anxious.
You can download the printable at the bottom of this article.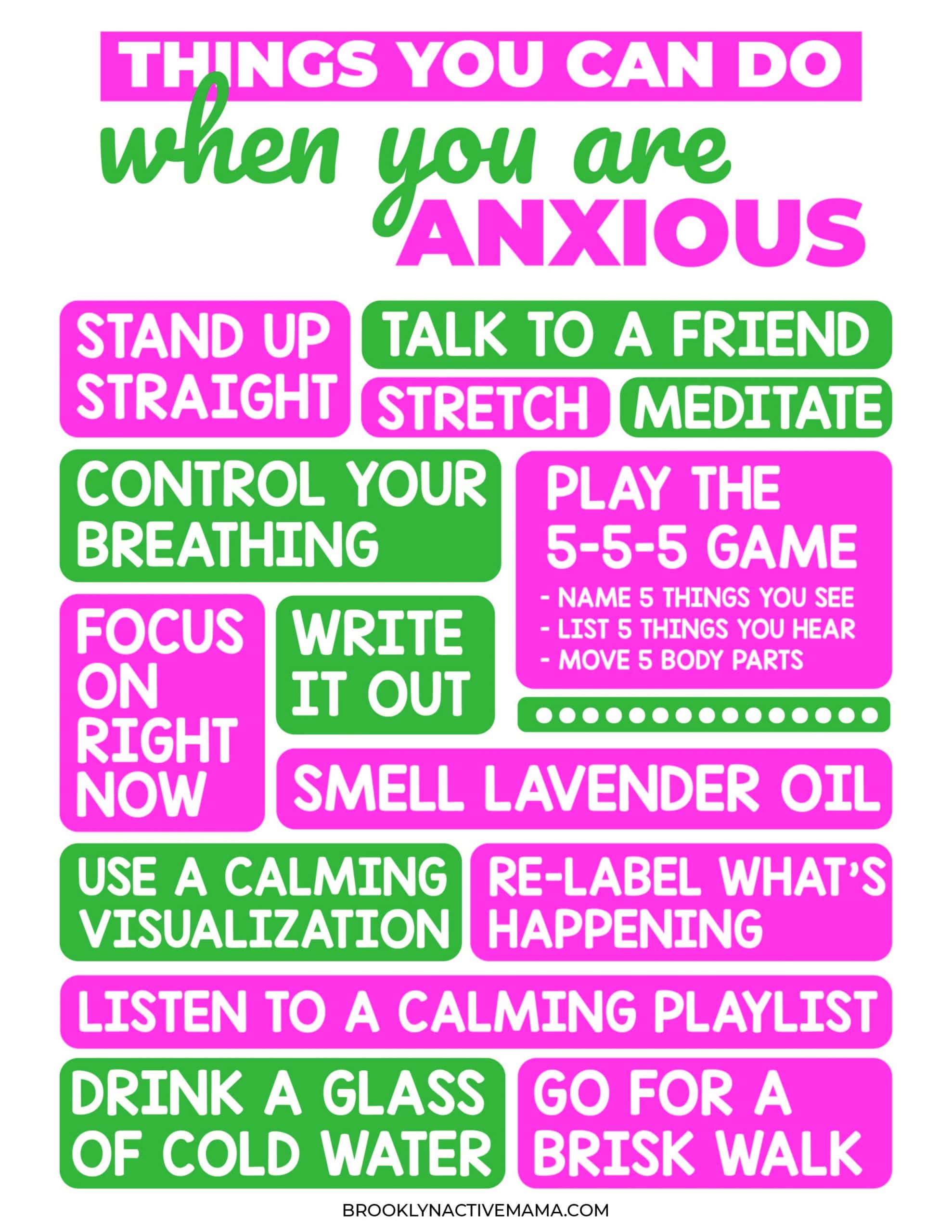 Things like stretching and meditation are my favorite ways of relief. I use teh Peloton app, and there are mediations for every type of feelings.
There are also small things that you can do like listening to music or having a bath. It is super helpful when you have something ready for when you do feel anxious.
Here are some helpful tips to do when you feel anxious:
Take a bath with lavender oil (it is great for relaxation)
Practice Yoga, meditation or mindfulness. These activities really help me when I am feeling stressed or anxious.
Draw or color in your favourite colors! Try not to think about anything that makes you feel nervous and just focus on the lines and shades of the colours.
Drink green tea. It has antioxidants which can help reduce anxiety symptoms naturally so it might be nice to try drinking this when you are feeling anxious. It's also good for relaxing your muscles so they don't get so tense!
The most important thing is not to avoid your feelings but instead accept them. That way it can be easier to let them go and move on.
I hope that the printable is helpful for you. It's great to have these things on hand especially when you are having trouble thinking straight. When one thing doesn't work, I try the next thing that feels good in the moment.
Hopefully you will find this list helpful!
Pin it for later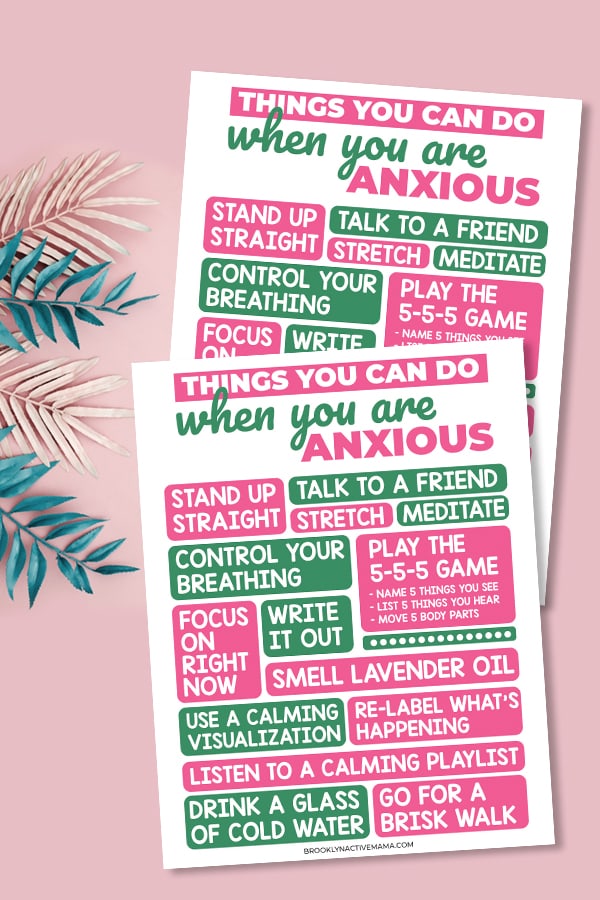 If you liked this printable be sure to check these out too:
No Spend Fall Bucket List Activities Free Printable Checklist
No Spend Fall Bucket List Activities Free Printable Checklist
Mindfulness Activities For Kids – Free Printable
Birthday Party Scavenger Hunt Free Printable Game
Free Better Sleep Guide Printable To Help You Rest Tonight