This post was sponsored by the makers of ibi, who also sent me the product for review.
In this age of social media we are taking more pictures than EVER. I might be dating myself but I almost miss the disposable cameras that we had to rewind and click–then drop it off at the pharmacy and pray the shots weren't over exposed. I remember one trip to Jamaica had 34 amazing shots of the sun. EVERY SINGLE PICTURE was over exposed. I was sad. My money was gone. However, thank goodness we have pushed past that for instant gratification with digital photography.
Meet ibi
I don't know about you guys, but I have my photos all over the internet and everywhere else. Various cloud services, USB flash drives, SD cards–you name it. Now with my newborn baby girl, I'm taking more pictures than ever before. I love to have random photo shoots in my living room that can sometimes result in 100s of photos especially if there are a few outfit changes.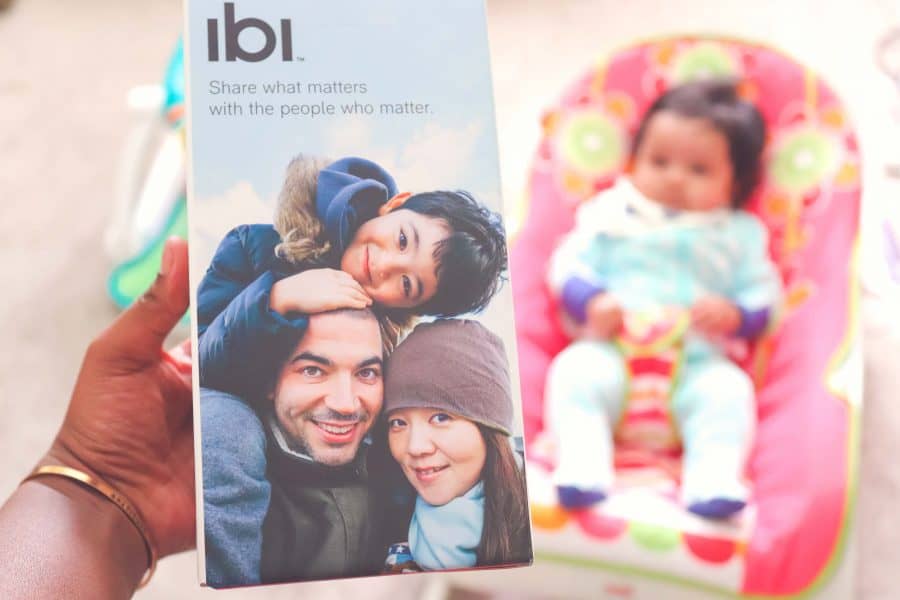 I am always worried about losing my phone–not because I have to replace the unit–but because of the hundreds of memories and videos that I would lose. I don't always remember to backup my pictures but the video moments of my children is what is most precious to me.
Sync Every Video and Picture all in one place with ibi
The set up was extremely easy, I took the ibi device out of the box, plugged it in and placed it on the top of my workspace. I downloaded the app and just like that I was in business! I connected the device to my Wi-Fi and just like that I was able to back up all (cough) 7000+ (cough) pictures and videos that are on my phone. The ibi has a storage of 2TB which is more space than I could ever handle! By the time I was finished uploading I had only used less than 5% of the entire storage. This is from over two years of video and pictures.
Another great feature is that there is a USB port built into the ibi so you can directly transfer your photos and videos from your computer and not just your phone, and the device automatically helps organize them by date and time.
Sharing is super easy with the ibi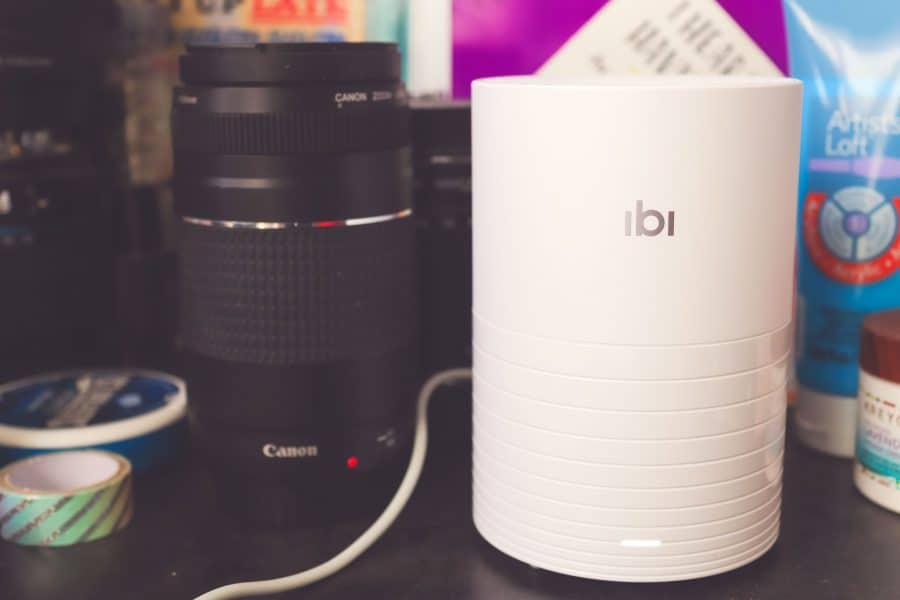 One of the gripes my husband has is that I get to spend all day with his little princess. He knows how much I love to take pictures of her, and sometimes I send them to him and sometimes things get too hectic and I forget. The ibi makes it super easy. I can select a ton of pictures and video from that day, send them to him via text and he can click the link and view them. It also helps because iPhone doesn't necessarily let you send big video files, this makes it super easy.
Friends and Family Access On the ibi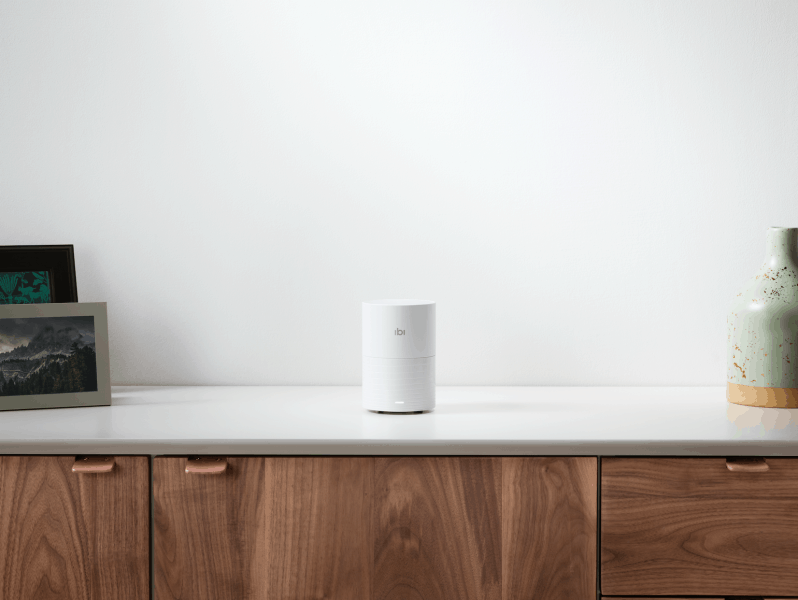 The cool part about all of this is that I have SO many friends and family that request to see pictures of the kids, but I always get SO overwhelmed about how much to share publicly. The ibi is the perfect solution because I can share daily pictures, give private access to friends and family and they can check it whenever they want to. It's super easy and user friendly.
Overall thoughts on the ibi
This ibi device is definitely the photo and storage unit I didn't realized I desperately needed to easily organize all of my media. Keeping all of my digital media organized and in one place is super important to me. I also know that I can use this device for a really long time because of the hefty storage space.
It doesn't take up much space on my desk, and I can take as many pictures as I want knowing that it will be backed up to a private space.
Get your own ibi, here.
How do you store all of your media?
Hi! I'm Nellie. I am a busy mama of three, wife to my high school sweetheart who loves to cook, workout and stay organized! I love to share helpful printables, the best recipes and fitness tips for the modern mom. I strongly believe that every mom can feed their family well, take proper care of themselves and have fun along the way! Read my story.
Get comfortable and be sure to come hang out with me on social. Don't grab your free fitness journal before you go!