This post is sponsored by Olives From Spain
Have you guys ever heard of Spain's Great Match?! It's is a pretty awesome conference in NYC where the best wine makers and foods come together to celebrate everything delicious from Spain.
Wines from Spain is pleased to host the 23rd Annual Spain's Great Match, an annual event organized by the Trade Commission of Spain in which American importers and distributors of wines present the latest vintages of the Spanish wines in their portfolio to wine industry professionals and consumers. For wine novices and connoisseurs alike, discover Spain's wine, food, and design at Spain's Great Match 2016.
I was invited to this awesome event to check out one of the most popular booths–Olives From Spain. You can see they were popular for a reason, they had a lot of different olives on display in fun and creative ways. The olives were so popular I had to hurry and take these shots because everyone was snatching them up so quickly!
Some quick facts about Olives Of Spain (and olives in general!)
Did you know that olives are super healthy? 7 olives = 37 calories
They are a great source of iron
45% of daily fiber in just one serving of olives!
Olives are picked once a year only and that is around September/October
yearly.
There are 300 million olive trees in Spain.
The bigger the olive, the more expensive!
Olives of Spain is the biggest producer
of olives for the United States!
Soak is the world leader in production and exports of table olives, accounting for 22% of world production and 40% of world exports.
You can use olives in just about anything -snacks, stews, and salads! The Olive experts even suggested using olives in Tuna salads for a special flavor boost!

What about the kids?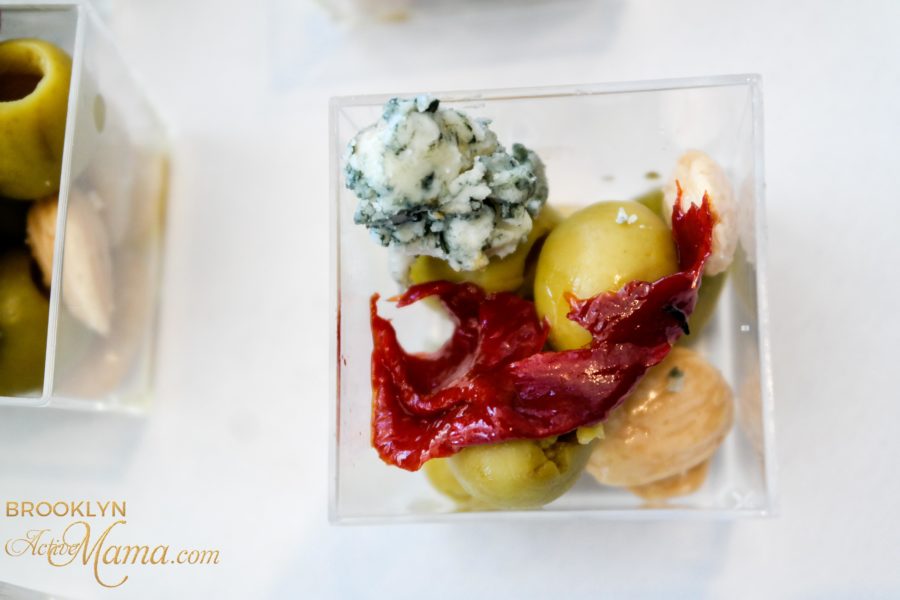 Olives are an awesome after school snack! They recommend trying the milder black olive versus the stronger flavor of the green olives.
The olive experts even recommend black olives with oranges and honey for a super fresh after school snack.
An Olive Glossary
Green Olives are harvested at their optimum ripening period for a smoked flavor
Semi ripe olives have an attractive, pinkish, wine-colored hue.
Ripe Olives are harvested before they ripen, and are specifically treated for their color and to eliminate bitterness!
Did you know all of this about olives?! I totally didn't! Now the next step is to find my way to Spain so I can pick one personally from one of the 300 million trees! For more information on Olives of Spain, check out their website!
All about #olives at #SpainsGreatTaste with @OlivesFromSpain! #healthyeats #ad #olivesfromspain
Do you like olives? What is your favorite olive recipe?