Today for the #ThrowbackThursday Post I am throwing it back to 2013 for a post I wrote about How to Help Someone Having a Seizure after I witnessed someone having a seizure first hand in my Zumba class–it goes to show that you should be prepared at all times for the unexpected.
How to Help Someone Having A Seizure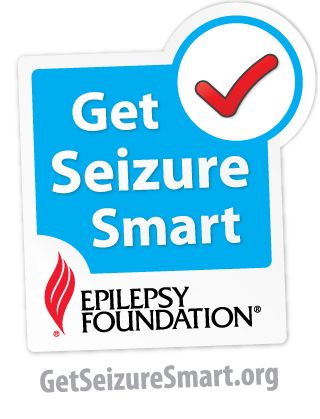 We interrupt today's normal Friday Fitness Check-In to discuss a scary situation that occured in my group fitness class yesterday.
Let's start from the beginning, shall we?
I arrived at my normal thursday afternoon Zumba class and I took a position near the front. Usually I am a front row diva, but today all the spots were taken. We began following the instructor (who is also a mentor to me in the game) and during the fourth song I saw her facial expression change. She is usually super smiley and focused so when I saw her looking in the mirror towards the back of the room with concern I knew something was up.
By the time I looked around there was a woman lying on the floor shaking uncontrollably.
I didn't know it right away but she was having a seizure.
Immediately two women ran over to her and put her on her side, she was still shaking uncontrollably and her eyes were closed.
I heard a lot of yelling but I couldn't comprehend any of it. That's when I ran to the music system and cut it off so we could get directions.
By that time someone had run upstairs to get help and almost all of us were trying to call 911 but because we were in the basement we had shotty service.
Finally, management came down and let us know that the paramedics were on their way. Since we were all standing around her helplessly they told us to go.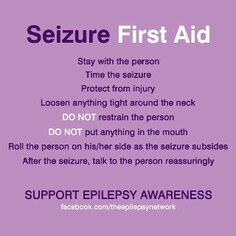 The seizure was timed by the nurse and it was around 4 and a half minutes. It took even longer before she could tell us her name and what day it was. She had no clue what happened.
Scariest part? This had never happened to her before. She has no history of seizures.
[Tweet "Do you know how to handle someone having a #seizure? Know these steps to be prepared!"]
Seeing this happen made me super aware of how easily this could happen in my class, in any class, or even to someone sitting next to me on the train.
Having those skilled women in my class gave me a great first hand lesson on how to take proper care of a person having a seizure.
I did some research and found this graphic on how to handle a person who is having a seizure. If you don't know it already burn it into your brain until you do. You never know when you will need this information and its better to be prepared than sorry.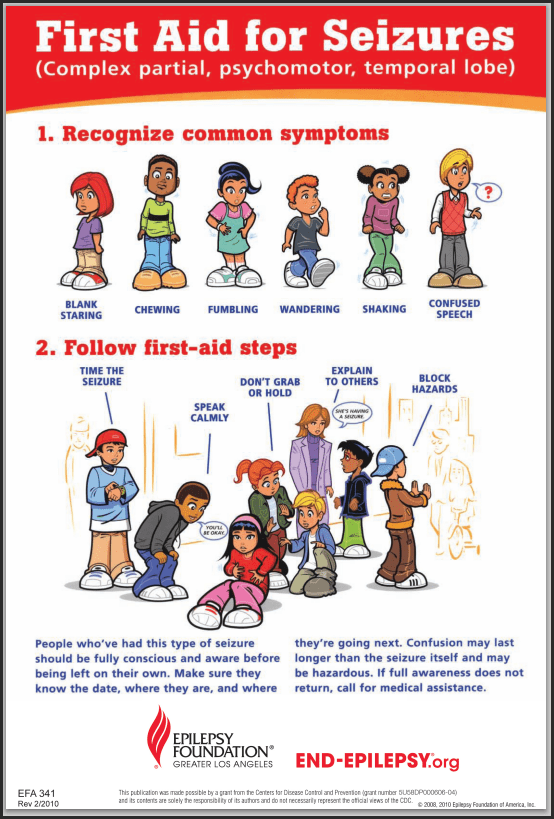 This is also a really great reminder to make sure your in case of emergency contacts are listed in your phone by indicating (ICE) next to designated contacts. It's really super important to be CPR certified as well.
Have you ever known someone with/witnessed a seizure? Do you know how to handle it?
Hi! I'm Nellie. I am a busy mama of three, wife to my high school sweetheart who loves to cook, workout and stay organized! I love to share helpful printables, the best recipes and fitness tips for the modern mom. I strongly believe that every mom can feed their family well, take proper care of themselves and have fun along the way! Read my story.
Get comfortable and be sure to come hang out with me on social. Don't grab your free fitness journal before you go!