Why a little goes a long way when it comes to the New Gain with Essential Oils
I can admit, I didn't know much about essential oils until a few years ago. Now? I own a ton of them. Now that our favorite laundry detergent Gain now comes with essential oils, I am SO excited because now our laundry will smell THAT much better.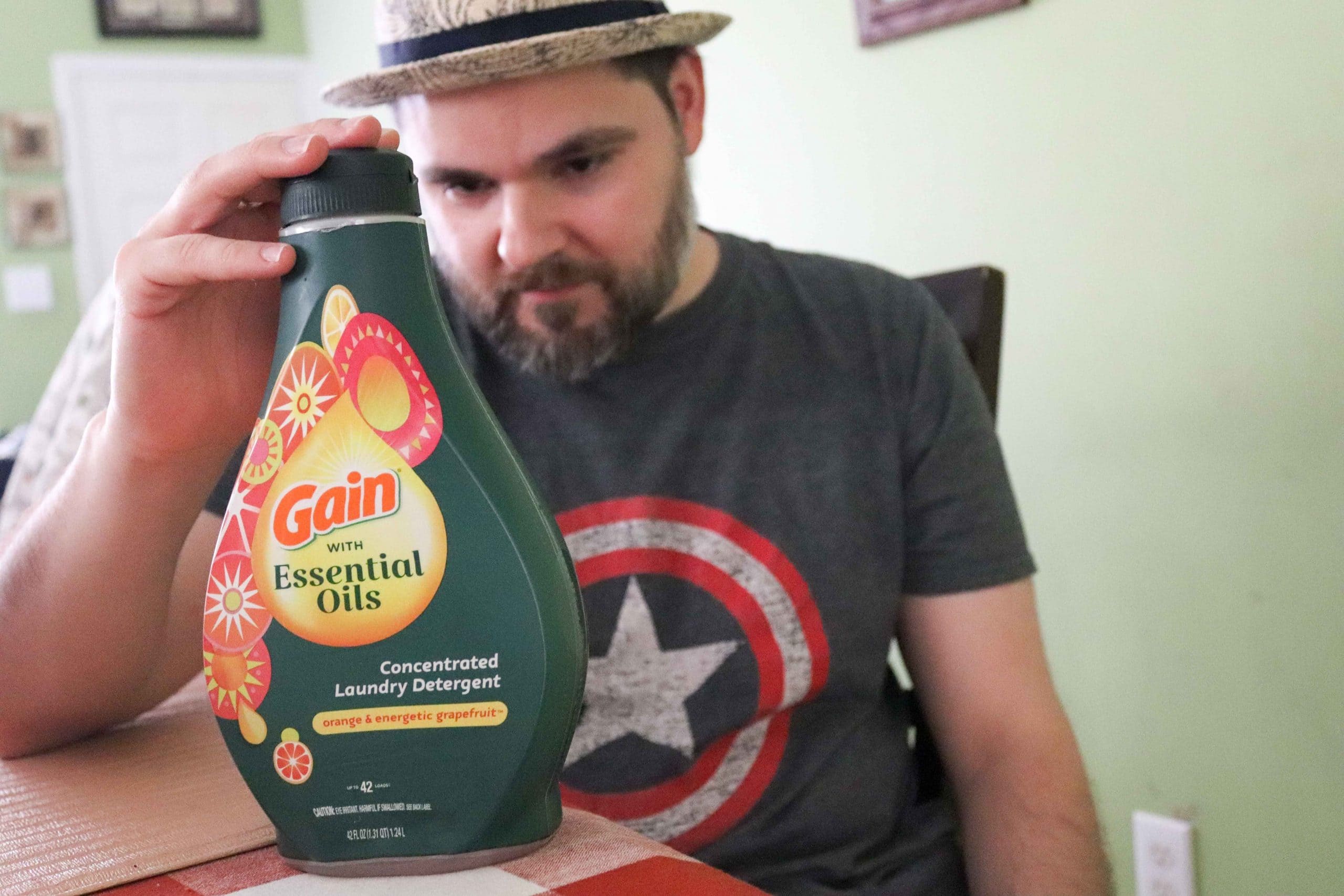 My husband is the one that is in charge of laundry around here. He always has been. When we got married almost 13 years ago, that became HIS chore and you know what? He is fantastic at it. It frees me up to do a LOT and I am thankful for his contribution to the household.
He knows exactly which clothes to hang dry, which ones to send to the dry cleaner and when and if a particular piece of clothing has been washed. It's incredible. When I told him that there is a new Gain detergent with Essential Oils, not only was he happy he was EXCITED. Like what kind of guy gets excited about detergent? Adulting is CRAZY, friends.
A Gain Family
A few years ago I used to buy the detergent and fabric softener and really didn't pay attention to the brand. Then hubby started requesting Gain specifically, because he really liked the way our clothes got washed. Who was I to question him?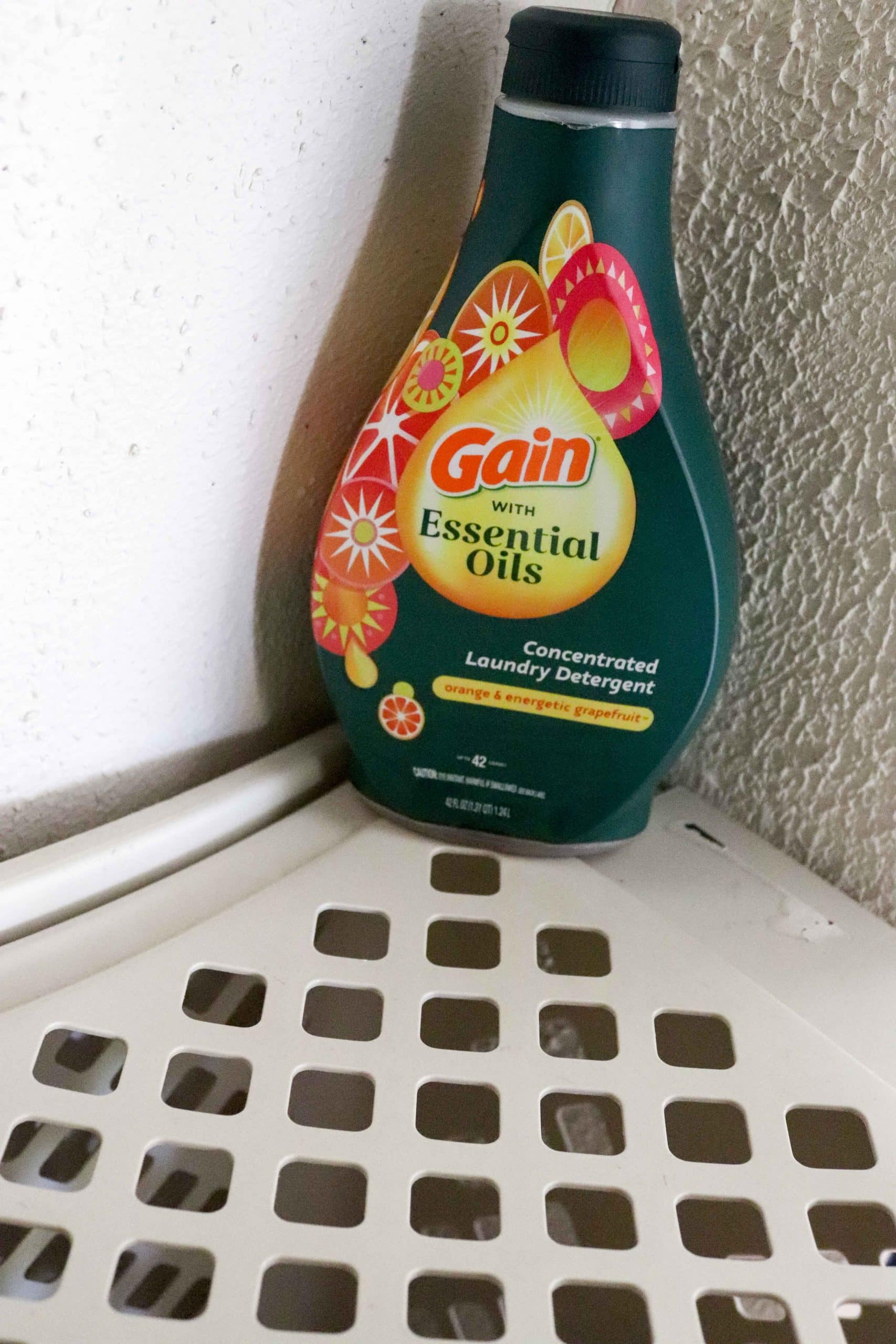 So now we have been a Gain exclusive family for the past few years. I buy it by the bulk when I see it on sale and I can totally agree with him–I love the way our clothes wash with it.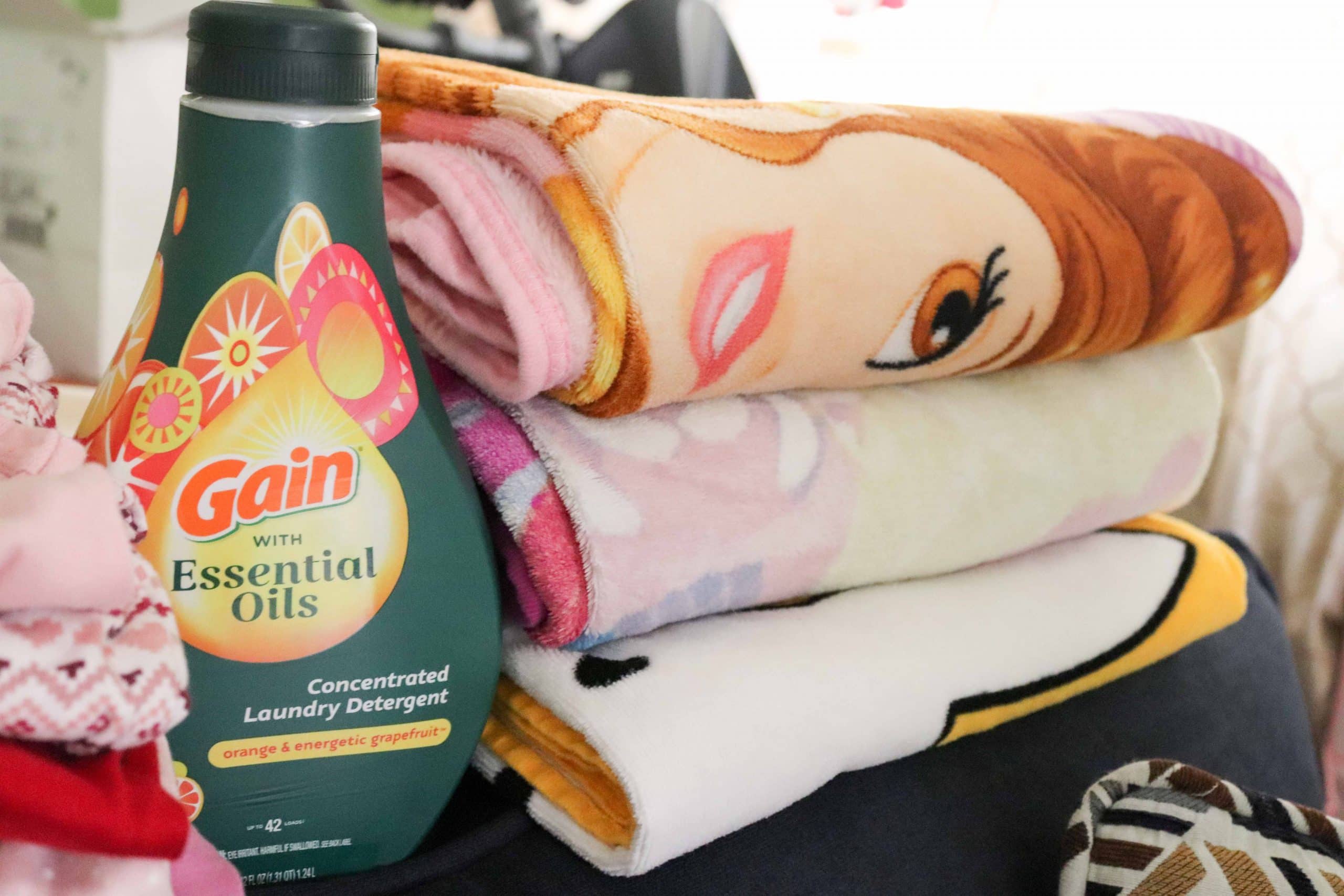 Knowing that we are a family of 5–not to mention I workout every single day–we have a LOT of clothing that needs to be washed. Our laundry room is in the basement and hubby is there several times a week, just to keep up with the overflowing hamper.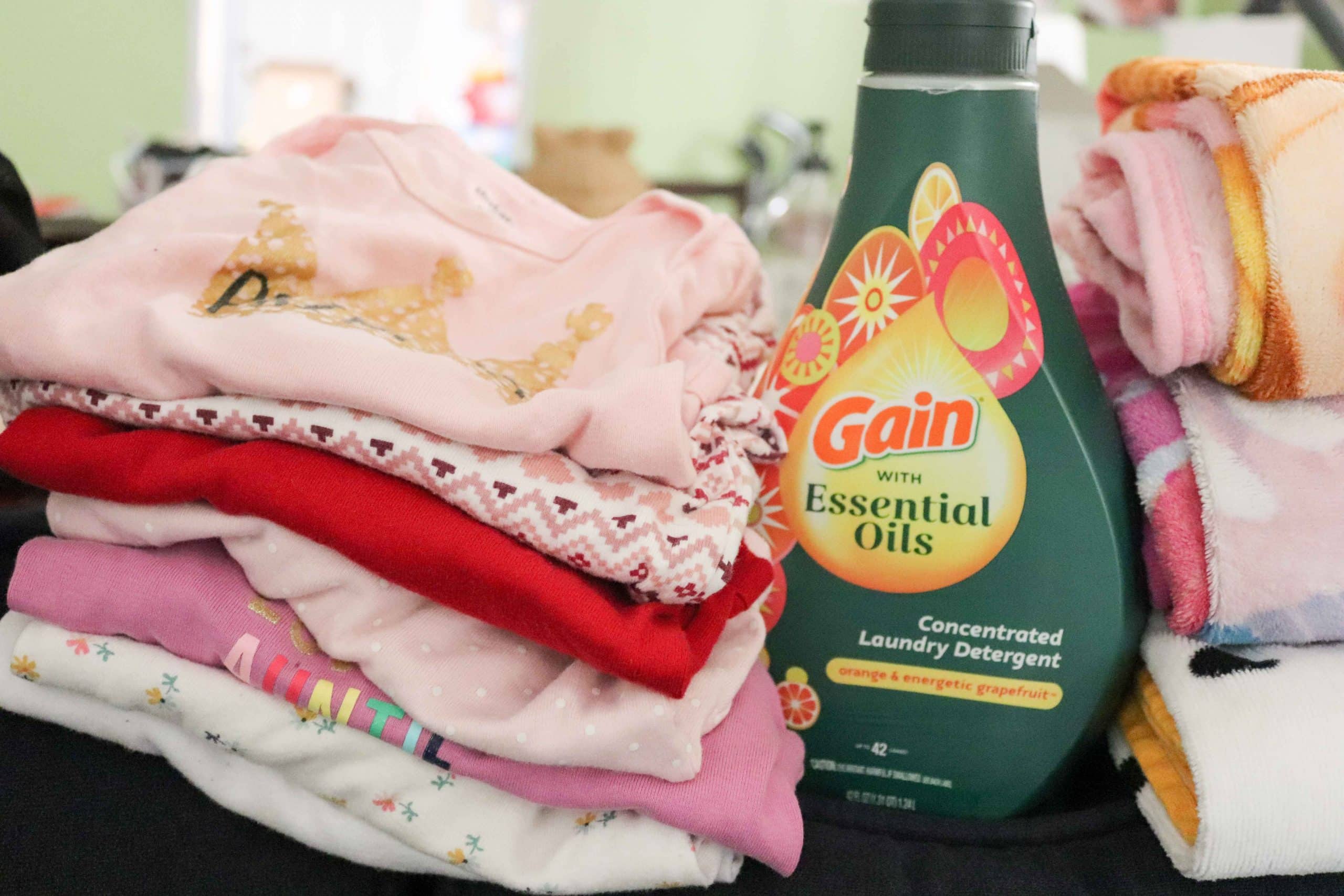 Gain With Essential Oils
Gain now has a detergent with essential oils! I personally am a fan of a little bit of lavender essential oil right under my nose right before bed especially when I can't sleep. Now there is a Lavender scent that is just so dreamy (see what I did there?)!
Three different scents
Three variations of Gain with Essential Oils:
Lavender & Calm Chamomile

Eucalyptus & Mindful Mint

Orange & Energetic Grapefruit
The best part? You only need to use a very small amount of detergent to do the job! You can experience the scent of essential oils in every wear by only using a small cap to clean your clothes. A little goes a super long way and that is clutch for this family of 5!
I'm not going to lie, after smelling these amazing new scents–I'm just as excited as my husband. Each scent is exactly as described, the orange & energetic grapefruit feels like my senses are awakened. The lavender and Calm Chamomile make me want to relax immediately. And the Eucalyptus & Mindful mint makes me so aware and alive. You really can't go wrong with any of these.
So what are you waiting for? Try it with your next batch of laundry, and to make things easier for you here is a $1 dollar off coupon for you to use on your next shopping trip!
How have you been managing your quarantine laundry?
Hi! I'm Nellie. I am a busy mama of three, wife to my high school sweetheart who loves to cook, workout and stay organized! I love to share helpful printables, the best recipes and fitness tips for the modern mom. I strongly believe that every mom can feed their family well, take proper care of themselves and have fun along the way! Read my story.
Get comfortable and be sure to come hang out with me on social. Don't grab your free fitness journal before you go!