A super fun thing to do this spring season is add these fun Easter Jokes Lunchbox cards to your children's lunch boxes!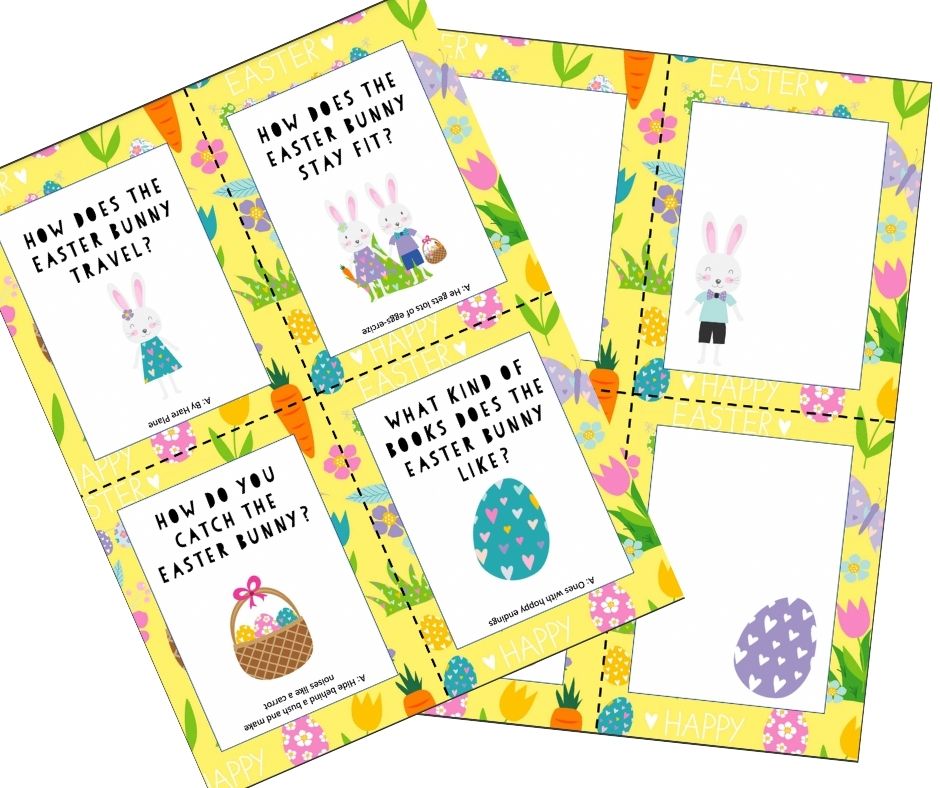 What fun things do you like to do with kids for Easter?
One of the best things about Easter is that it's a time when families can get together and have fun. Here are some ideas for ways to make the holiday even more enjoyable for everyone:
1. Have an Easter egg hunt. This is a classic activity that kids (and adults!) love. Hide eggs around the house or yard and see who can find the most.
2. Make Easter baskets for each other. This is a great activity for kids to do together. They can decorate their baskets and fill them with goodies like candy, toys, and festive decorations.
3. Make Easter-themed crafts. There are tons of fun craft ideas out there that are perfect for Easter. From painting eggs to making bunny ears, there's something for everyone to enjoy.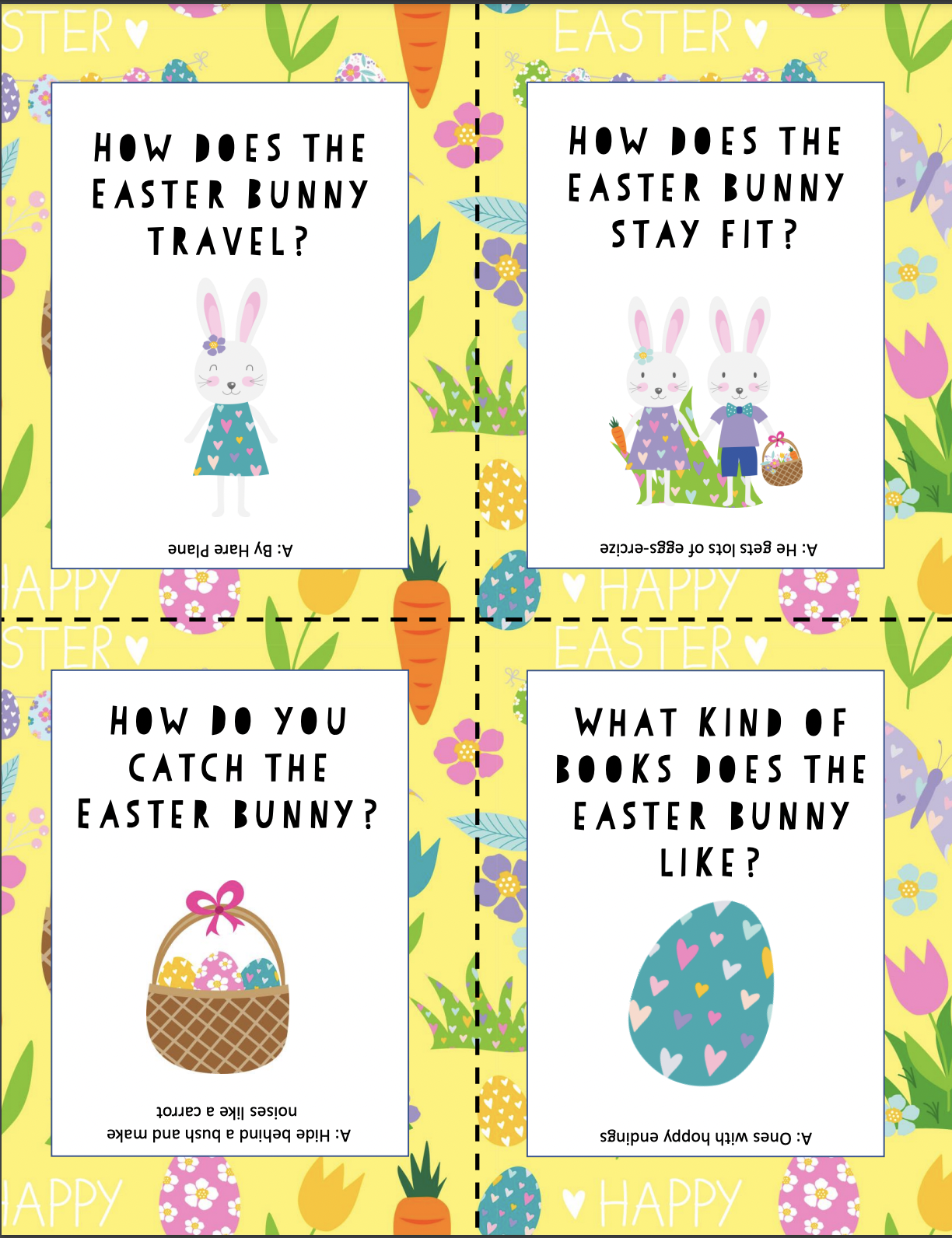 4. Have an Easter egg decorating contest. This is a great way to get kids (and adults!) involved in the holiday spirit. See who can come up with the best design for their egg.
These Easter Joke Lunchbox cards can be easily printed and shared among each child. It will be a super fun surprise for then when they open their lunchbox to eat and find these funny (albeit corny) jokes!
Don't forget to check out the Easter posts below for more fun Easter ideas!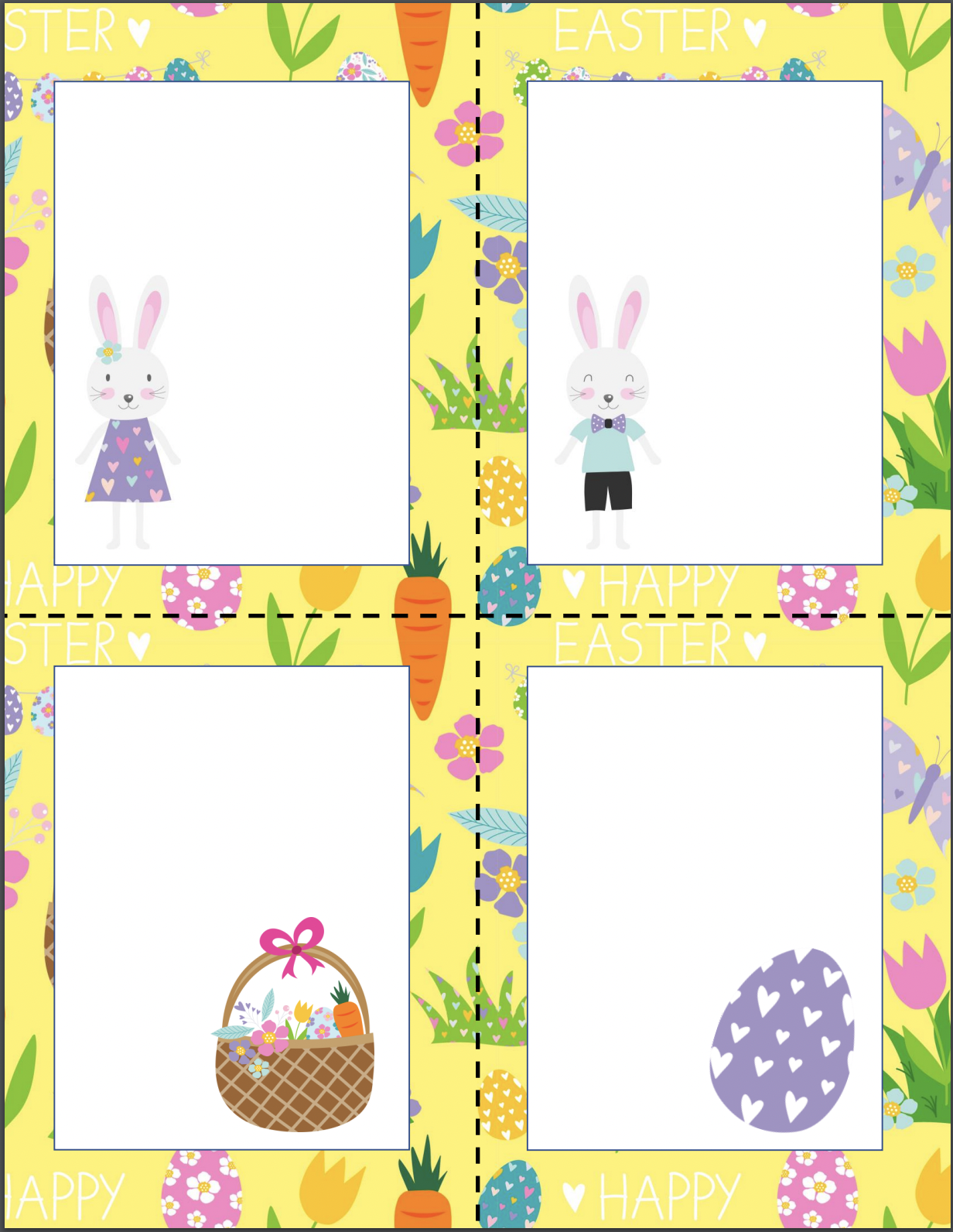 You can even print out your own blank cards and add whatever message you would like whether it's an encouraging note or something else, the kids will love getting a message at lunch time.
Happy Easter!
Pin it for later!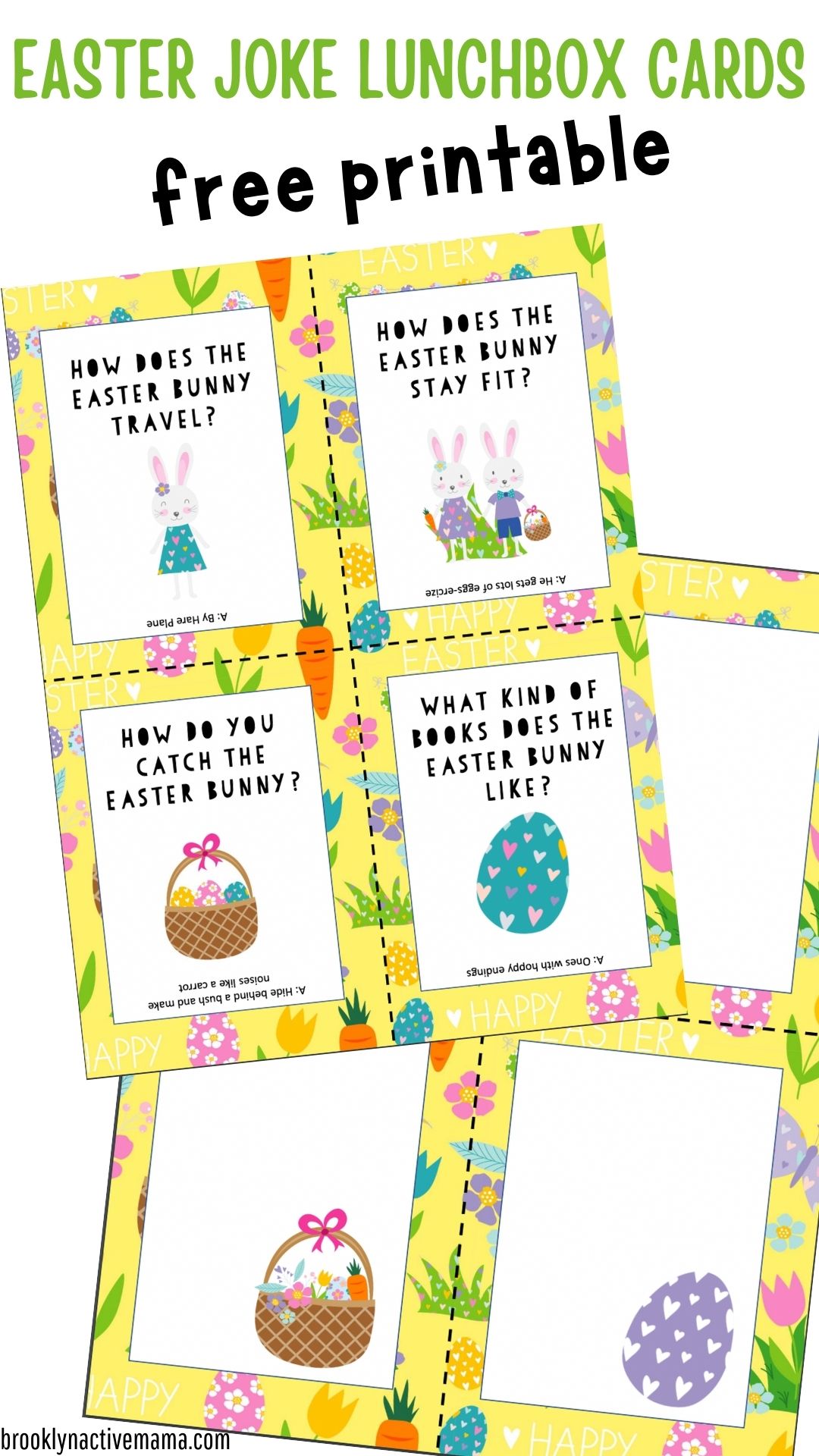 If you enjoyed this recipe be sure to check out my Instagram Page for the latest posts!
Before you go, check out these great posts!
Easter Egg Rice Krispie Treats
Easter Lemon Poppyseed Bundt Cake
Mini Easter Bundt Cakes Perfect For Spring