This easy and old fashioned apple crisp recipe is super easy to make and great for the fall season! Serve with a side of vanilla ice cream for a yummy fall treat!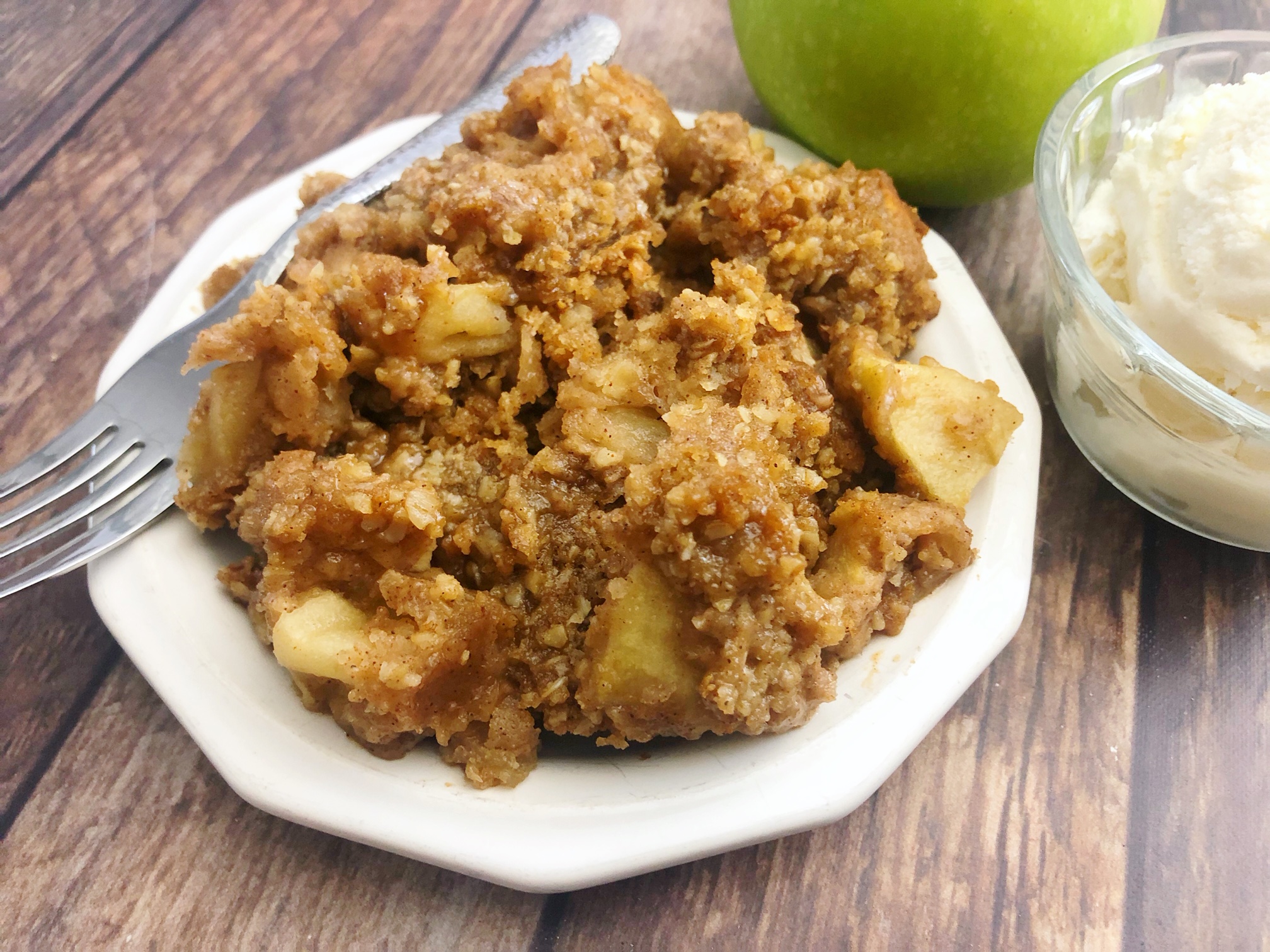 This is a super major update to a very classic and easy apple crisp recipe! I originally did this recipe years ago, when I was sheltering in NYC for Hurricane Sandy! I make it every year now because it is such an easy and delicious was to celebrate the fall season!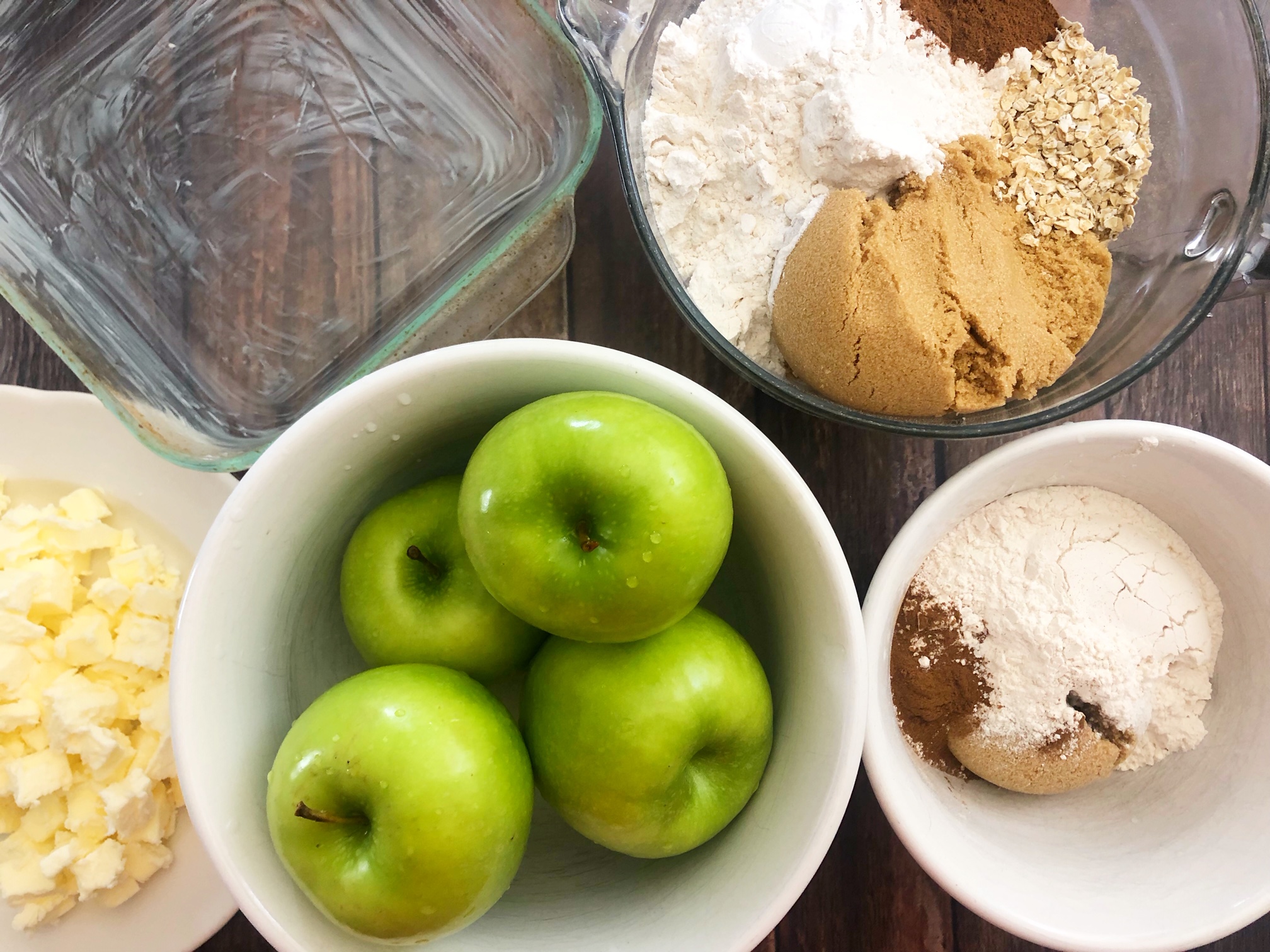 I caught a bit of Cabin fever hanging out with Sandy all week so I decided to do my favorite and most relaxing thing…

Bake!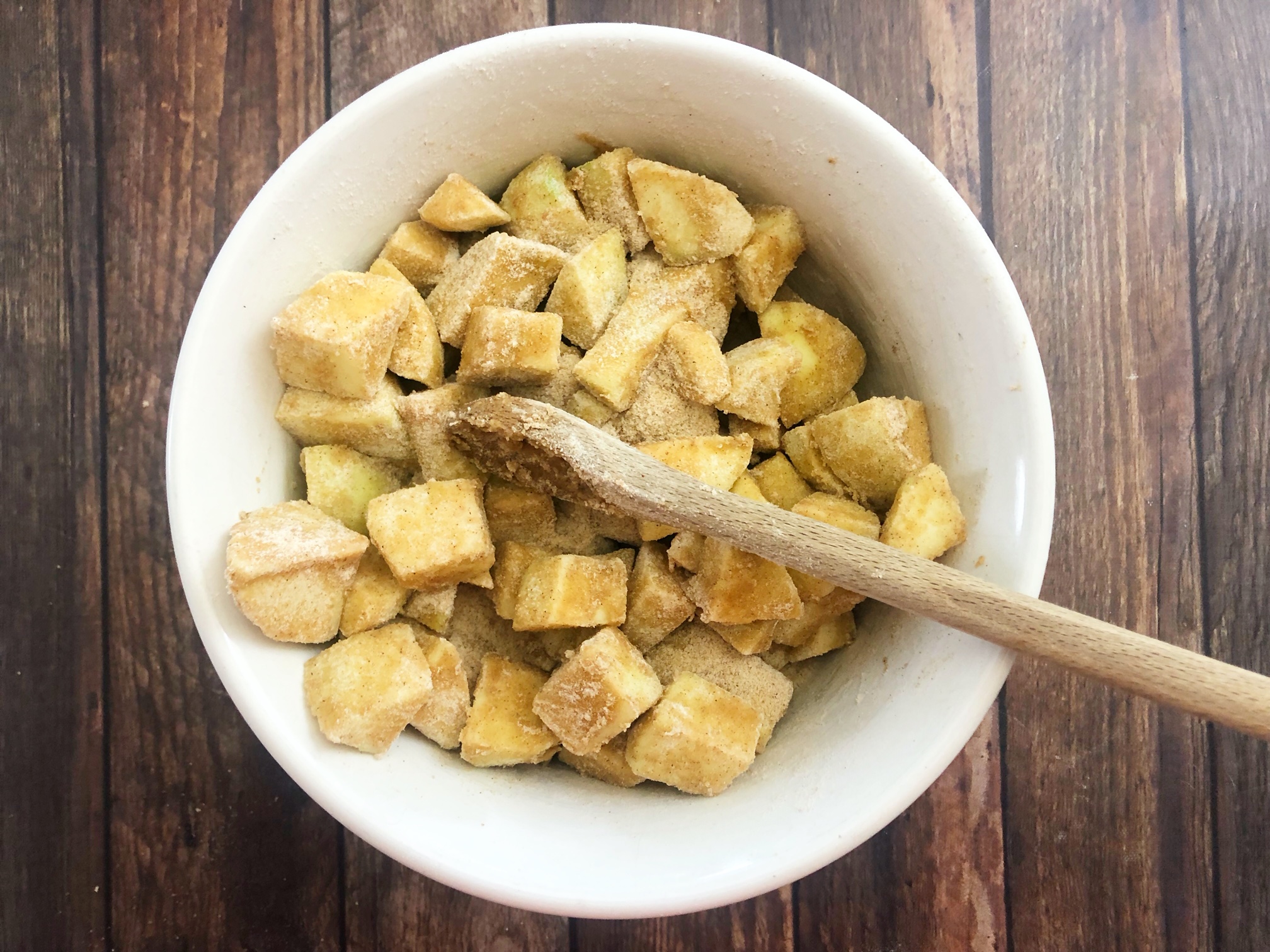 Since I had so many apples left from apple picking, I decided I wanted to bake something fun but easy. I wasn't in the mood to bake a pie crust from scratch 🙂 So I decided to do the next best thing…

Apple Crisp!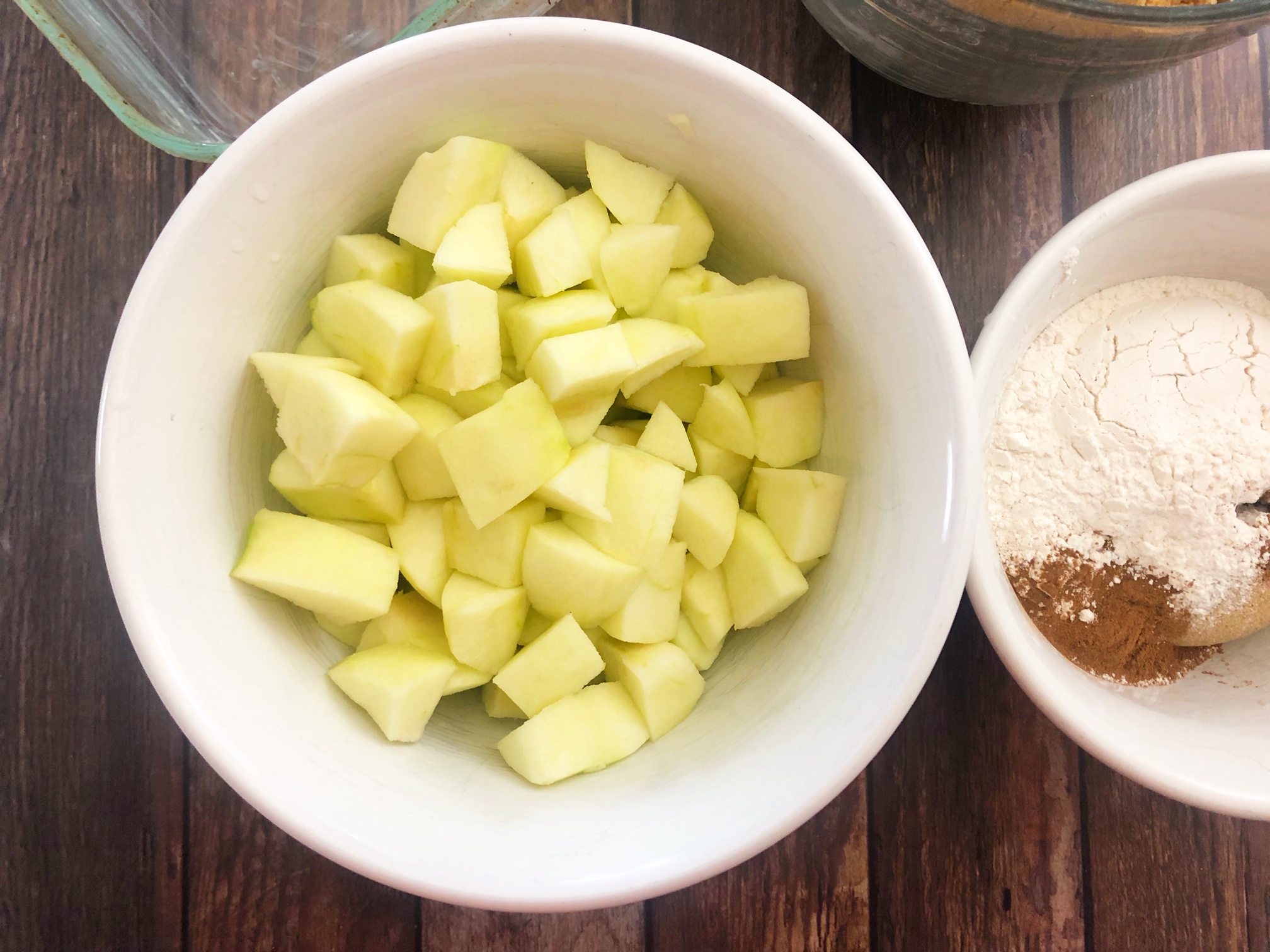 I had never made this before so astonished at how easy it was to make, and how yummy it all turned out. It is super simple and it is a great way to get your apple fix.
It's a great year round dessert and quite honestly I love it with some cold vanilla ice cream. Some people like apple crisp without oats, but this version is my favorite!
This is actually quite the perfect recipe for thanksgiving and apple lovers in general! If you love this recipe you will REALLY love my favorite French Apple Cake Recipe that is perfect for the holidays!
What ingredients are needed for Apple Crisp?
Apple crisp:
quick cooking oats
brown sugar
all purpose flour
baking soda
baking powder
ground cinnamon
cold butter, cubed
Apple filling:
Granny Smith apples, peeled, cored and diced
brown sugar
all purpose flour
ground cinnamon
Grab all these yummy ingredients for delicious apple crisp and make magic! Enjoy!
What is Apple Crisp?
Apple Crisp is a type of dessert that typically consists of baked apples and a crispy or crumbly topping. It can be served with ice cream, whipped cream, or custard. Apple crisp is a popular fall dessert and can be made with many different types of apples.
While there are many recipes for apple crisp, the basic ingredients are typically apples, sugar, butter, flour, and cinnamon. The apples are peeled and sliced before being mixed with the sugar and spices. The topping is made by combining the butter, flour, and sugar. It is then sprinkled over the top of the apples before baking.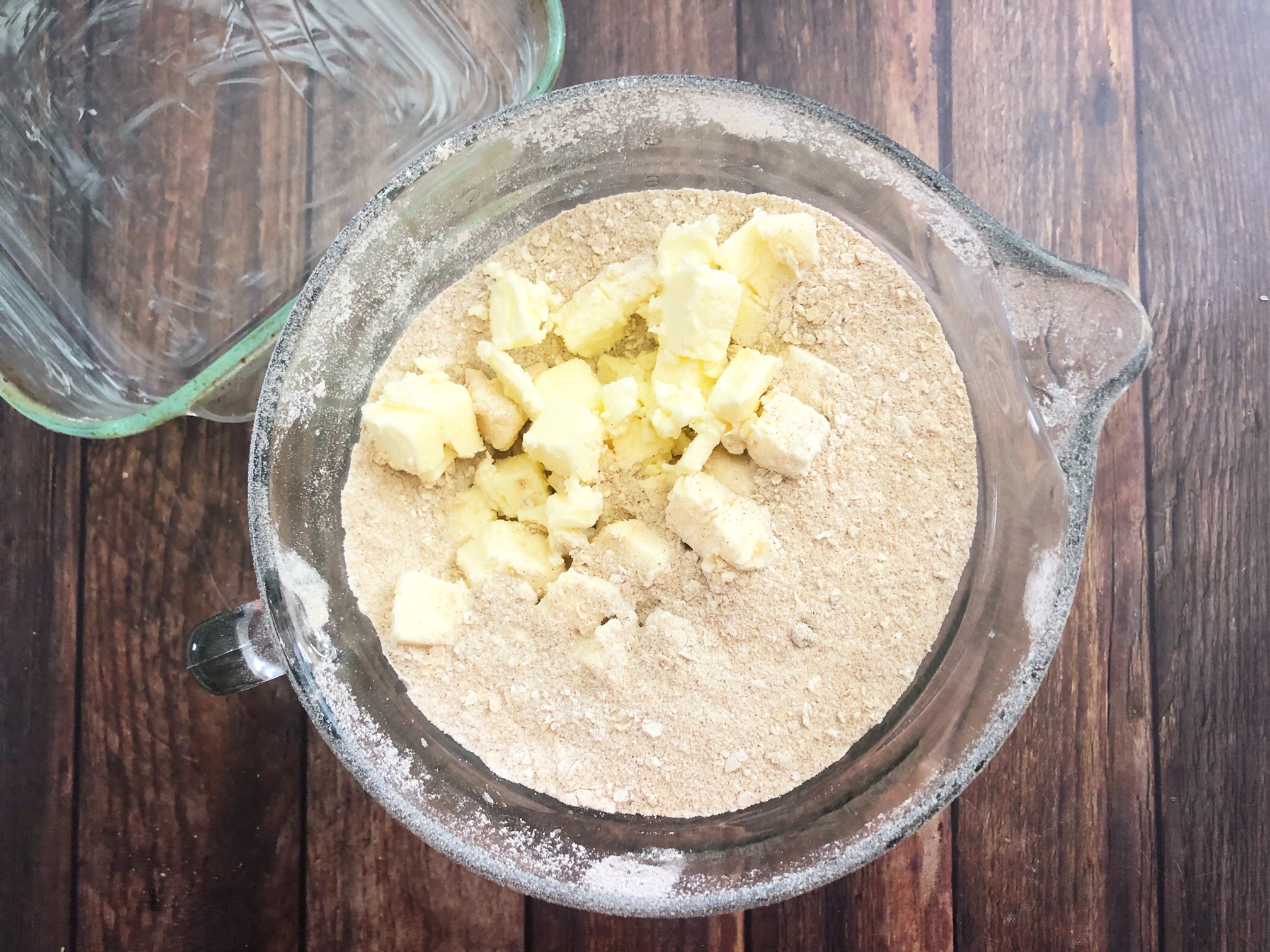 Apple crisp is a simple and delicious dessert that is perfect for any occasion. Whether you are looking for a quick and easy dessert to make for a weeknight dinner or a show-stopping dessert for a special occasion, apple crisp is sure to please everyone.
Where can you serve Apple Crisp?
Apple crisp is a great dessert to serve at any time of year. It is perfect for a summer BBQ or potluck, and also makes a great winter dessert. Apple crisp can be served with ice cream, whipped cream, or custard, making it a versatile dessert that can be enjoyed by everyone.
What are some fun variations to classic apple crisp?
There are many ways to change up classic apple crisp. For a fun twist, try adding in some other fruits or nuts to the topping. Or, for a more indulgent dessert, try adding a layer of caramel or chocolate to the top of the crisp. However you choose to enjoy it, apple crisp is sure to be a hit!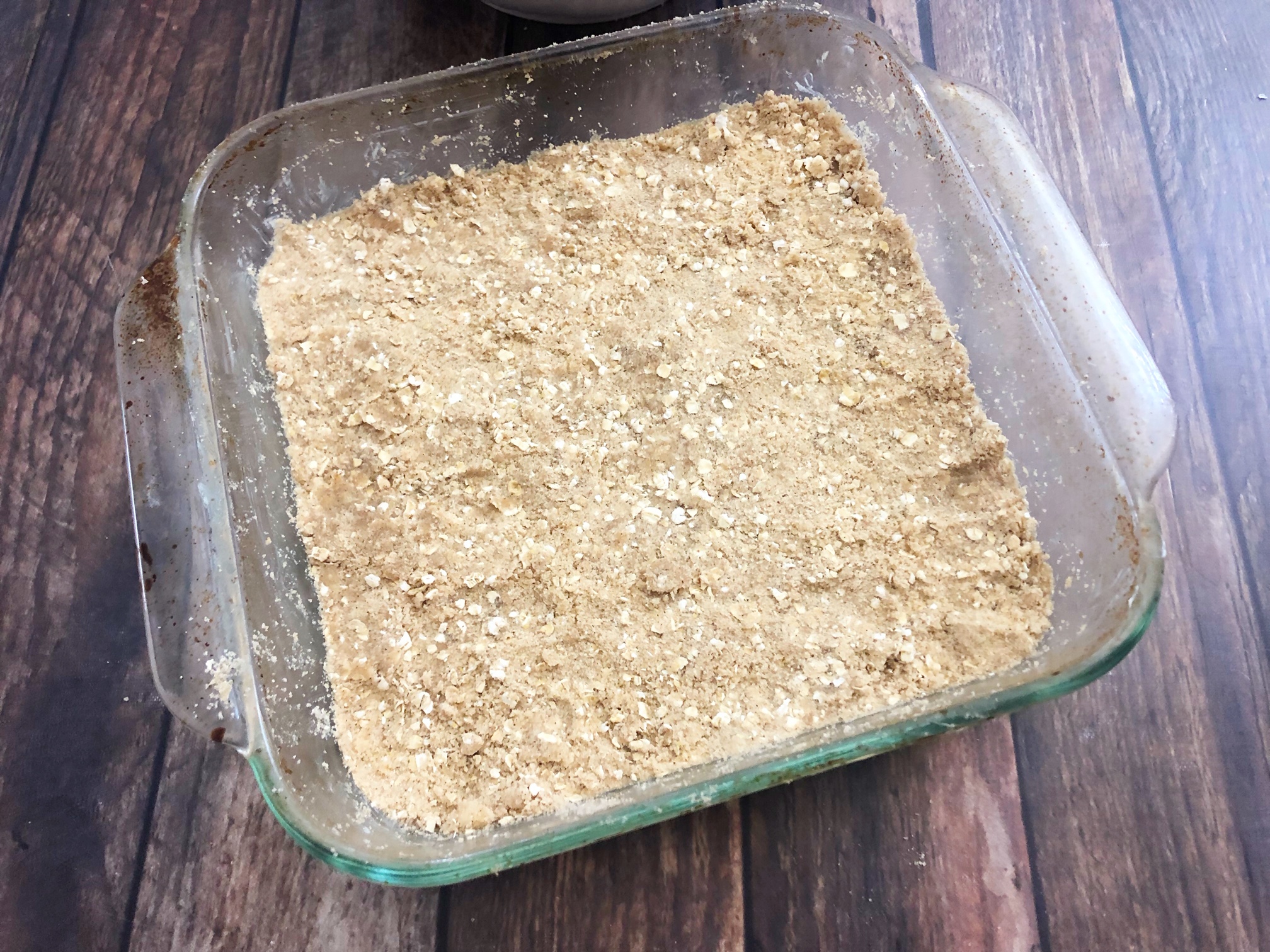 How do you store apple crisp?
Apple crisp can be stored in an airtight container in the fridge for up to 5 days. If you want to keep it longer, you can freeze it for up to 3 months. Just be sure to thaw it before serving.
Looking for some more fun apple recipes to try? Check these out!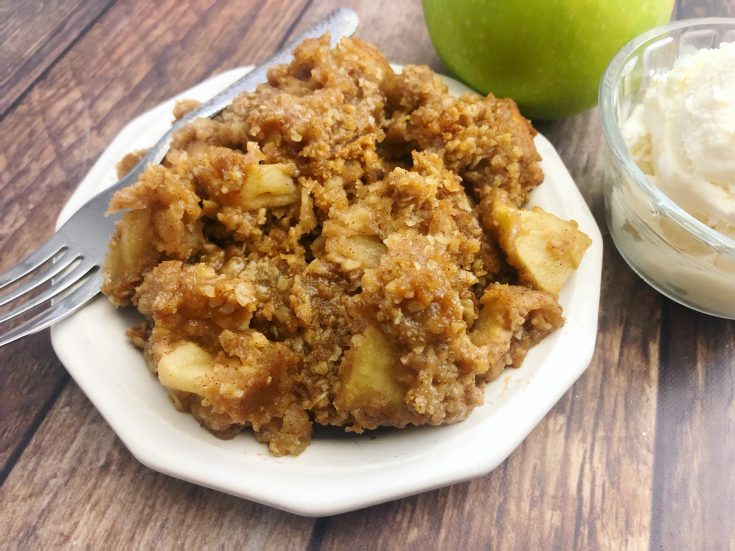 Yield:

8 Servings
Easy Old Fashioned Apple Crisp
Total Time:
1 hour
5 minutes
A super easy and delicious apple crisp recipe dessert perfect for the fall season!
Ingredients
Apple crisp:
2 Cups quick cooking oats
2 cups brown sugar
2 Cups all purpose flour
1/2 teaspoon baking soda
1/2 teaspoon baking powder
1 Tablespoon ground cinnamon
1 cup cold butter, cubed
Apple filling:
5 Granny Smith apples, peeled, cored and diced
1 Cup brown sugar
1/2 Cup all purpose flour
1 Tablespoon ground cinnamon
Instructions
Preheat the oven 375° and grease a 9x9" baking pan with butter.
In a large mixing bowl, combine the ingredients for the apple filling: brown sugar, flour and cinnamon and mix well.
Toss your apples into the apple filling and set aside.
In another large mixing bowl, combine the apple crisp ingredients: oats, brown sugar, flour, baking soda, baking powder, ground cinnamon and mix well.
Use your hands to mix the cubed butter into the apple crisp ingredients.
Add half the apple crisp mixture into the bottom of the grease pan and press firmly to make a crust.
Pour the apple filling onto the crust.
Sprinkle the rest of the apple crisp mixture on top of the apples and bake for about 40 minutes.
Serve warm with vanilla and crisp cream.
Notes
Tart cooking apples, such as the Granny Smith variety, work best when using this recipe. Make sure the apples are fresh and crisp for best results. Red apples are not recommended for this recipe, as they tend to be too sweet, and don't combine well with the sugar.
You can serve this yummy apple crisp by itself, with vanilla ice cream or with this delicious cinnamon whipped cream!
Cinnamon Whipped Cream

Ingredients:

1 cup whipping cream
2 tablespoons powdered sugar
1/2 teaspoon of cinnamon

Directions:

In a medium size bowl, combine all ingredients.
Whip ingredients together until desired consistency of stiffness is reached
Nutrition Information
Yield
6
Serving Size
1
Amount Per Serving
Calories

300
Total Fat

33g
Saturated Fat

20g
Trans Fat

1g
Unsaturated Fat

11g
Cholesterol

81mg
Sodium

419mg
Carbohydrates

171g
Fiber

10g
Sugar

104g
Protein

10g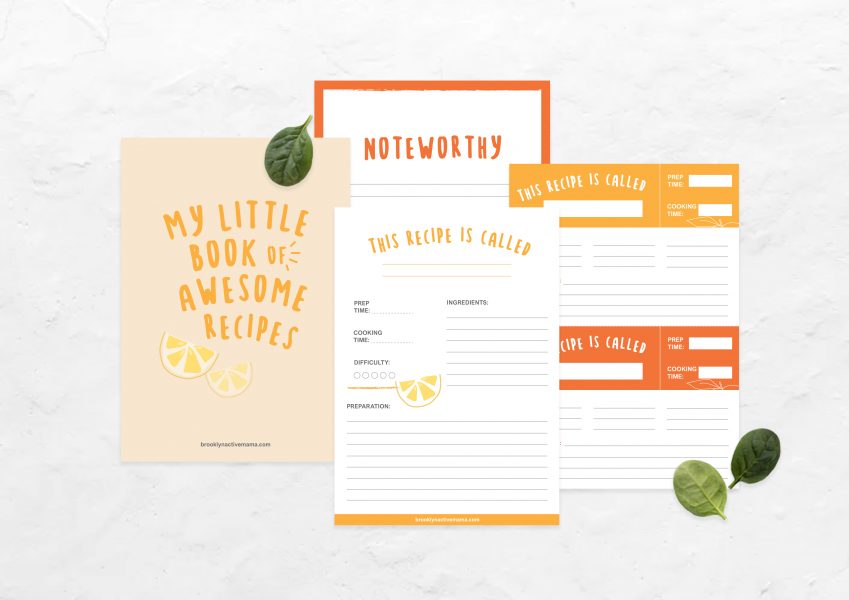 Before you go, grab Your Free Printable Recipe Kit —Today!
Write down your favorite recipes and create your own personal cookbook of your favorite food creations!
What are some of your favorite easy desserts?
Pin it for later!
If you enjoyed this recipe be sure to check out my Instagram Page for the latest posts!
Before you go, check out these great posts!
Delicious & Easy Fall Drinks: Pumpkin Vanilla Espresso
Easy Pumpkin Cheesecake Dip – Yummy No Bake Fall Dessert
The Best Fall Crockpot Recipes
20 Easy and Fun Fall Crafts For Kids
Celebrate Autumn With This Fun Family Fall Bucket List – Free Printable