If you are having a gathering in a classroom or in your home you will need these free DIY Halloween sign printables. These free halloween printables will liven up the decor!
I love Halloween decor! It's so much fun to get the place all spooky with fun decor.
If Halloween is one you favorite holidays, you will love these! When I hosted a Halloween party for my daughter's class, I made all of the decorations. I wanted everything to be unique and different. These signs were one-of-a-kind!
These printable halloween signs were easy to create and the kids loved them! They hung all over the place and looked really good. It's fun to get the kids together but we want to make sure that they do it safely.
If you are hosting a party, here are some printable halloween signs that you can use to let people know the rules.
You can download these safe halloween signs by clicking on the link below. It's an instant download and you will be able to print them out right away! You want to make sure that everyone is having fun but we also need to keep them safe. These free printable safe halloween signs are perfect for any gathering on Halloween night!
Included in this printable pack are some easy signs you can use and place around your next Halloween party. It's an easy way to share the rules in a fun way. Plus it can be added to the party decorations.
To use just download the free printables, open it in Acrobat Reader (or another PDF viewer) and print!
Included signs in this pdf file free download:
Sanitizing station
Trick Or Treat (please take a mask)
Take a Treat (remain 6 feet)
Decorating for Halloween parties is so much fun and honestly, I adore these free printable Halloween signs because they are fun and get the safety message across too. There are so many ways you can make your Halloween parties super fun — you can customize cupcake toppers, decorate the front door, use fun gift tags for party favors and so much more for a night of Halloween fun.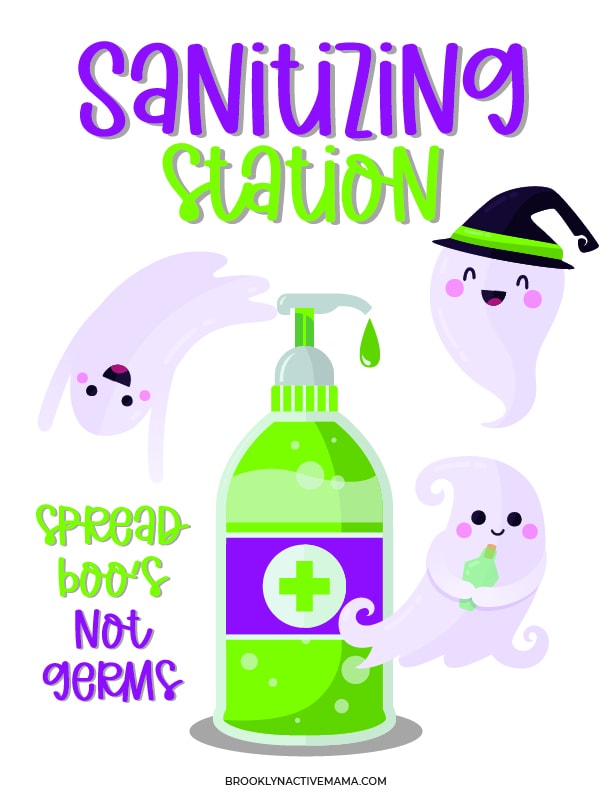 I love these signs because it puts safety first while making sure the kids have fun. It's still a pretty crazy time out there and we need to keep our kids safe!
I hope you enjoy these free printable halloween decorations and please share it with your friends!
Enjoy your Halloween party, these printable signs and watch out for witches! (They are crafty!)
If you make these be sure to tag and follow me on Instagram for more halloween fun!
Pin it for later!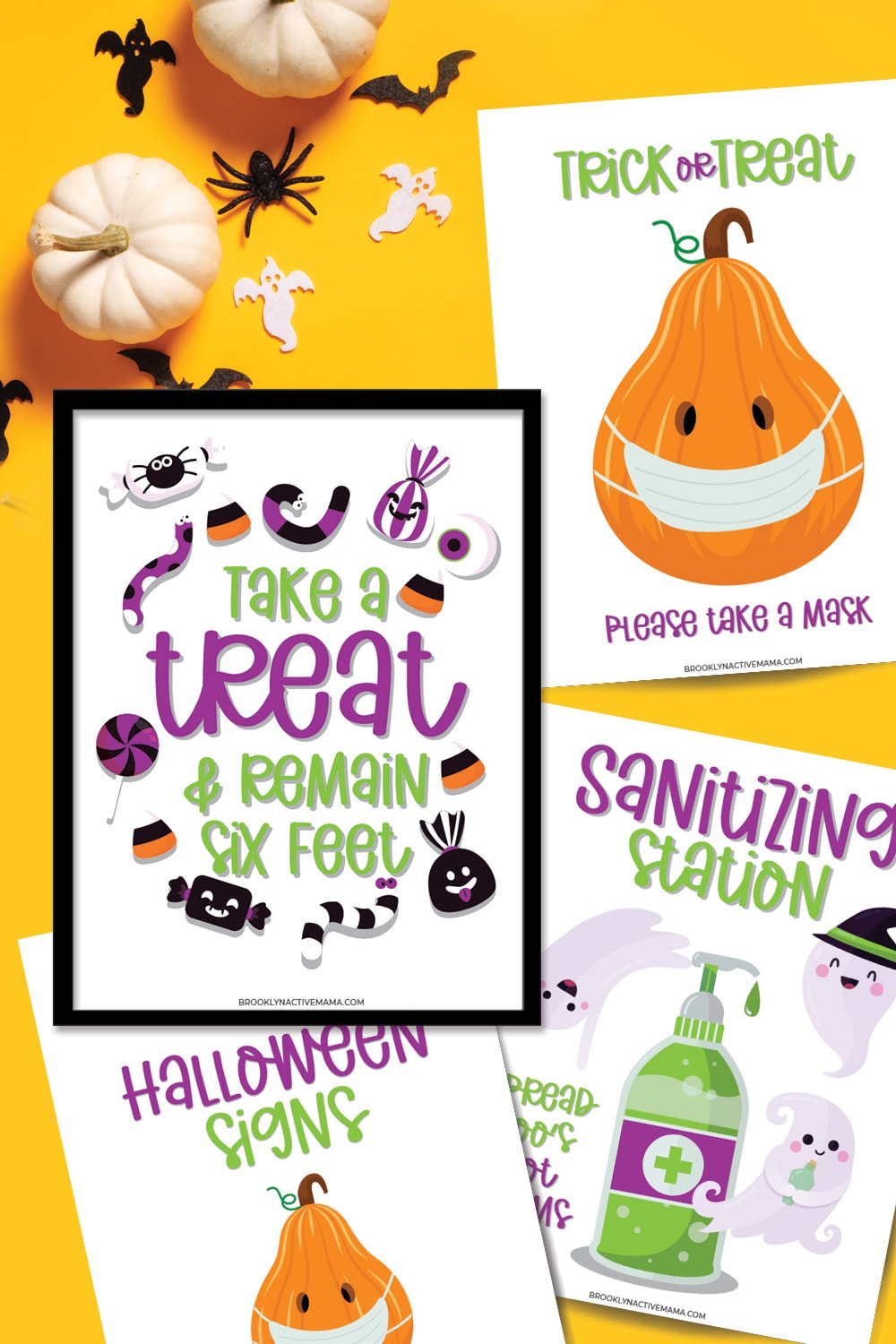 If you liked these free Halloween decorations be sure to check out these kids halloween party ideas and Halloween games:
Halloween Bingo – Fun Free Printable Game For Kids
Easy Jack O' Lantern Halloween Quesadillas
Super Fun Halloween Bucket List – Month Long Daily Activities For Kids
Bug Punch Halloween Mocktail Drink
No Bake Mummy Oreo Halloween Cookies