Florida is easing restrictions on local businesses and gradually reopening the state. That should be great news for Disney fans, but we are all still waiting to see Disney World reopening. Even though some are hopeful that the parks will be open for business soon, there are as many skeptics.
It really depends on what news source you are listening to. One Wells Fargo analyst sums up the latter's sentiments, citing that there is more risk than reward to opening parks too early. Without the announcement of an official date, we all want to see what Disney will do to keep guests safe.
Florida Task Force
The Florida task force composed of health officials, Disney executives, and other local businesses submitted a plan. The 44 person team recommended changes to the Florida based parks before they're allowed to reopen to the public.
This is the first real glimpse into the potential changes we'll find at the Disney Parks when we see Disney World reopen. Disney CEO Bob Iger said there may even potential temperature checks at security stations.
In the meantime, Disney Springs is starting their phased reopening THIS WEEK! There are many caveats to the reopen, but it is happening! If you plan on visiting, here are my favorite Disney Springs Restaurants.
Here are some of the proposed changes:
The 50% Capacity Plan
The first step will be to reopen Walt Disney World in two phases. The first phase will see the parks operating at 50% capacity and after a period of observation, that could potentially increase to 75%.
For perspective on this part of the plan, the Magic Kingdom has a theoretical capacity of 100k guests, but very rarely has to turn anybody away. The average daily attendance at the flagship park is only 56k. Based on this data, there likely won't be a significant enforced reduction of guests in the Disney parks.
Though Disney may occasionally turn a few thousand people away, the biggest hit to guest turnout will be in the holiday season, particularly Christmas and New Year's Eve when The Magic Kingdom has historically reached its 100,000th guest.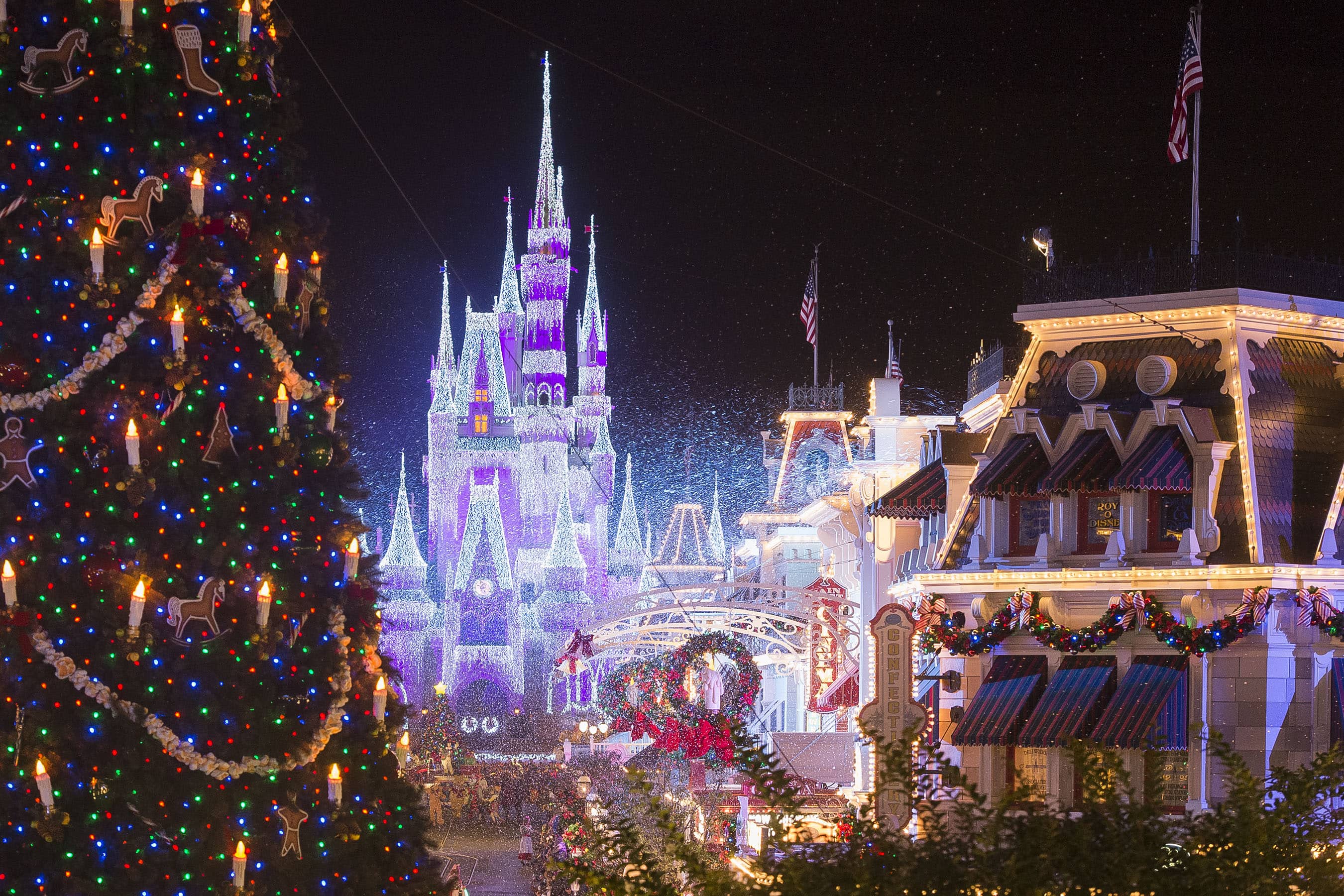 Additional Guidelines to Let Disney World Reopen
The rest of the proposed changes focus on guest communication, sanitation, and cast member policies.
For starters, there will be touchless hand sanitizer stations at all attraction queues. That's a good idea. Employees will be required to have their temperatures checked. They'll be sent home if they have a temperature of 100.4.
Likewise, employees will be required to wear masks, and there will be a similar requirement for guests. Any responsibility on the guests' behalf will be at the suggestion or recommendation of cast members and other forms of guest communication.
According to the Disney Parks Blog on the opening of Disney Springs:
Appropriate Face Coverings: All guests 3 years of age and older, along with cast members and third-party operating-participant employees, will be required to wear an appropriate face covering while visiting Disney Springs. This is an important part of protecting both our guests and our cast. Please be sure you have an ample amount of face coverings for yourself and your party before you arrive, as you'll need to wear them over your nose and mouth at all times (except when sitting at a dining table).
Such suggestions include the recommendation that anyone over 65, or with a pre existing heart condition stay at home.
Even though attraction venues like the NBA experience are large and spacious–People can easily social distance but there are a LOT of surfaces that are touched by many people because the venue is very interactive. That includes basketballs, video games, and touch screen surfaces.
Disney World Reopening
To facilitate social distancing, there will reportedly be more frequent cleaning of high traffic areas and markers in attraction queues spaced 6 feet apart to encourage social distancing. It does not address the nature of many of the attractions at Disney parks.
There are still so many questions unanswered. What about restaurants? Character Meet and Greets? Character Dining (with buffets?!)? Disney Parks would need some Disney magic to make it work, but somehow I know they will figure it out.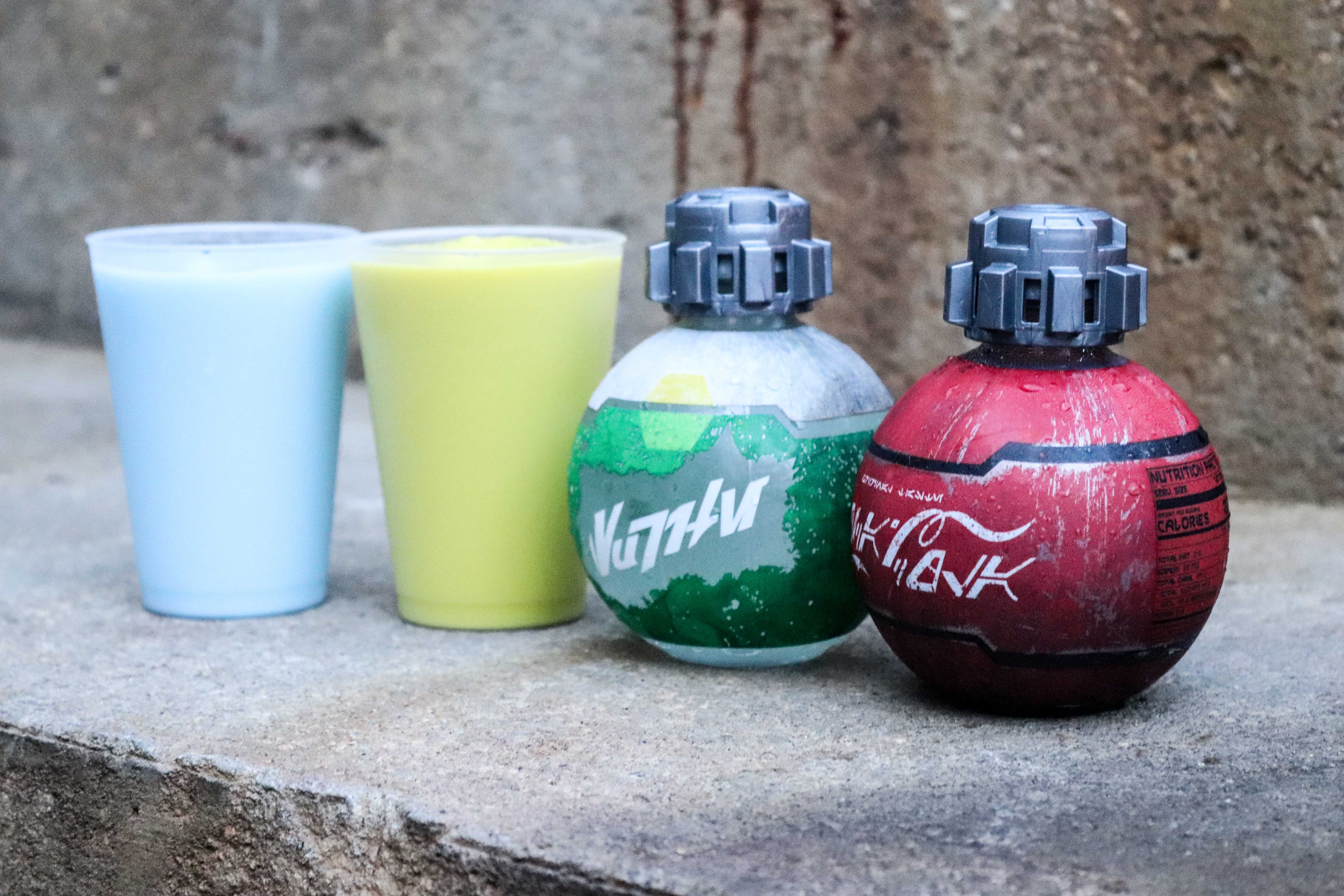 Related: Star Wars Galaxy's Edge in Disney World: Tips From A Casual Fan
If this were to be enforced, there would by necessity be closures to many of the rides and possibly entire parks in the case of Disney's Hollywood Studios which is predominantly theatrical shows and attractions with high capacity.
What do you think? Will they reopen soon and is the risk worth it? Are you looking forward to the Disney World Reopening?