Meal planning can certainly help you learn healthy eating habits, especially if you are someone who has to manage meal specific medical problems like diabetes. A great way to keep control of your meal habits is to plan way ahead of time. Today I've got a free weekly and monthly meal planning printable (9 pages!) to help you along the way!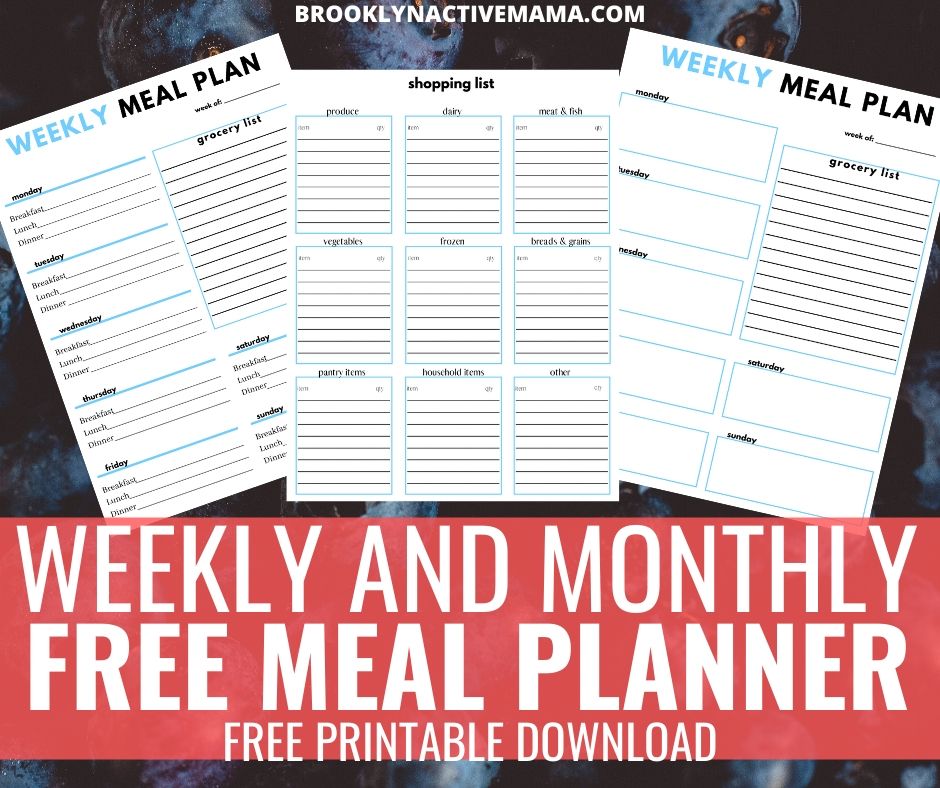 Should I check with my doctor before I meal plan?
Your doctor can provide you with a list of things that you can or cannot eat. It all depends on what medical condition you have.
If you suffer from high blood pressure, then you need to be on a special diet that has no salt, fried and fatty foods. If you have high blood glucose levels, then you need to be on a special diet plan that contains sugar substitutes.
A nutritionist can also help provide you with a healthy meal plan. Writing down and keeping track of all your ingredients helps a lot.
How do I start meal planning?
Meal planning is easy and it can greatly improve your health. It does however take a bit of time and research though! With the fast and modern paced world of today, many people rely on fast-food that is very high in fat. It is easy and simple to to cook healthy meals at home and pack lunch if you work out of the home and have no time to cook. You can do this by planning ahead and meal planning. (Here are some really great tips for meal planning a whole week's worth of food from Eating Well!)
Asking the doctor is a fantastic resource too will know what is best for you and get you on the right track fast. You can get meal planning sheets on-line and print them out fast. You should seek advice from your doctor or at the very least a nutritionist before planning your meals.
Meal Planning Helps You See The Gaps In Your Diet
A healthy diet plan should contain a lot of fresh fruits and vegetables. Fresh fruits and vegetables can provide you with the the basic vitamins and minerals that your body needs.
You can try to make easy yummy substitutions and it helps a LOT to see it on paper. A baked potato, salad or turkey burger are great alternatives as these foods have much less fat and are much healthier for you.
When you eat the right foods and plan your meals you will certainly notice that you will gain natural energy. A lot of people complain of being tired and fatigued and the root of the problem starts with the foods they eat. When you eat healthy, you will be giving your body the vitamin and minerals it needs.
You can start planning your meals now and notice a very good improvement in your health in just a few days. Today I'm hooking you up with a super helpful free weekly and monthly meal planning printable to get you right for the new year and beyond!
Here are some of the pages you will get in the free weekly and monthly meal planning printable:
–Weekly Meal Planner page with Grocery List with Breakfast/Lunch/Dinner breakdown.
–Weekly Meal Planning page with daily boxes for meals + grocery list
–Shopping list that includes produce, dairy, frozen and more to bring to the market
–Recipe cards with space for ingredients and directions
–A Pantry List To Keep Up With inventory
–A running list to keep up with what is currently in the fridge and what is in the freezer
–A Monthly at a glance meal plan
–A School Lunch Meal Plan page for the week
–A Monthly Meal Plan page with breakfast, Lunch and Dinner slots
Sign up here for your free printable!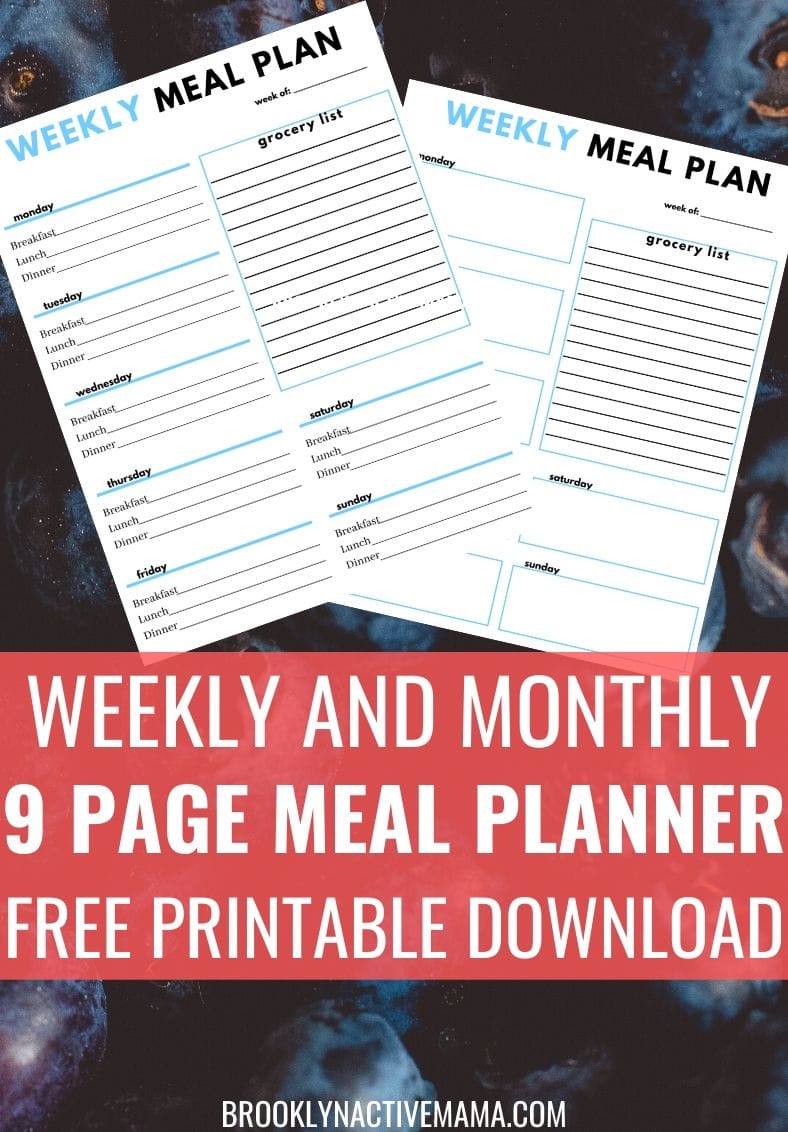 Do you meal plan? Does it help keep you organized?
Hi! I'm Nellie. I am a busy mama of three, wife to my high school sweetheart who loves to cook, workout and stay organized! I love to share helpful printables, the best recipes and fitness tips for the modern mom. I strongly believe that every mom can feed their family well, take proper care of themselves and have fun along the way! Read my story.
Get comfortable and be sure to come hang out with me on social. Don't grab your free fitness journal before you go!