Food photography is not easy especially when you are first starting out. Here are some easy ways to spice up your food photography!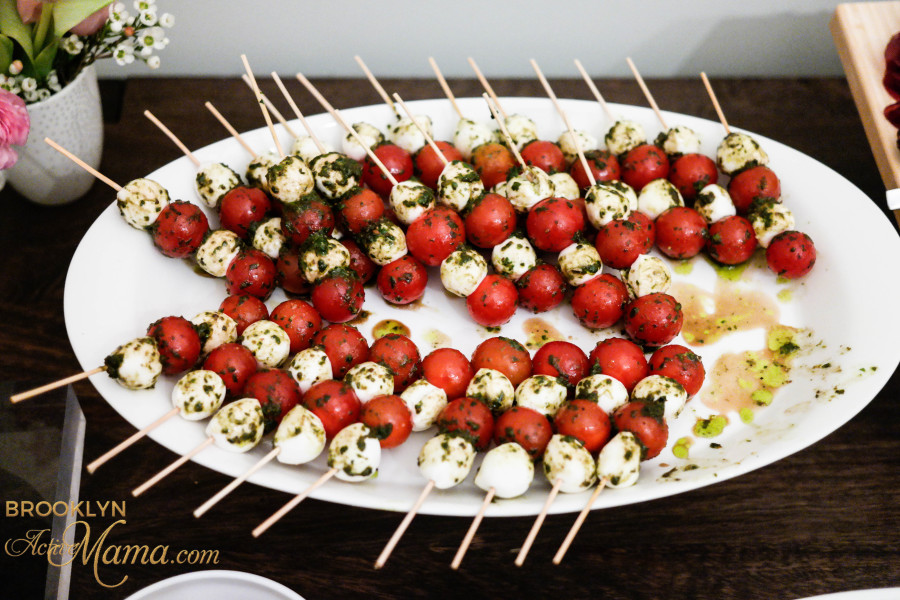 We need it everywhere, food pictures! Healthy food, not so healthy food and even food that may taste delicious but simply looks really bad in a photo. I don't post a ton of food on my Instagram but when I do, the pictures are so popular!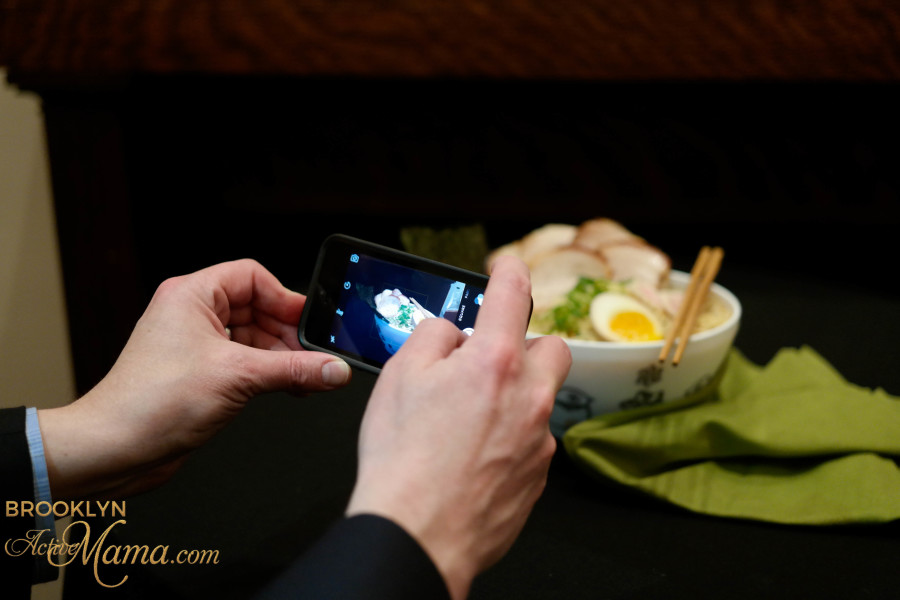 So when I was invited to a Food Photography workshop led by the amazing EatingNYC and hosted by World Kitchen on Instagram, I didn't hesitate. I am always looking to improve my photography skills especially because social media is so incredibly visual.
I arrived a bit late because of work event but was welcomed immediately by the hosts with open arms. It's so nice when you get somewhere all frazzled and the hosts don't hold it against you.
There were several food stations set up all over the stunning Upper East Side apartment that had been repurposed for the press events. There was actual food to eat as well but there were stations that had the set up for the perfect picture. One of the first stations I approached was the brownie section. (It wasn't on purpose I swear). I picked up 3 smart photography tips from just this section alone:
Use raw ingredients: When you bake or create something, use the raw ingredients int the picture to accentuate the final product. For example: A cup full of sugar or a container of chocolate chips on the side really makes the picture pop.
Dress up your extras: A neat tip for dry chocolate chips: You know how sometimes chocolate chips can have that really dusty look? Try painting them with Olive Oil using a brush. Now you have photo ready chocolate chips!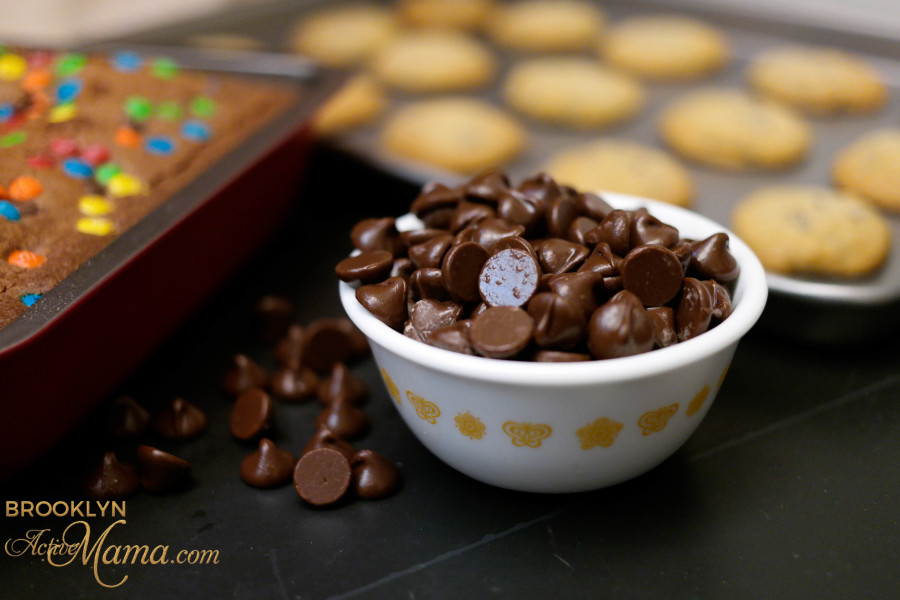 3. Bake with style: Use a pan with color to really make the finished product like this one from Baker's Secret to really make your dish stand out. Check out the pan here, it's a steal at $6.99!
Next I walked over to the food stations where they had pizza set up with plenty of ingredients to compliment. It was the perfect type of scenario to practice on!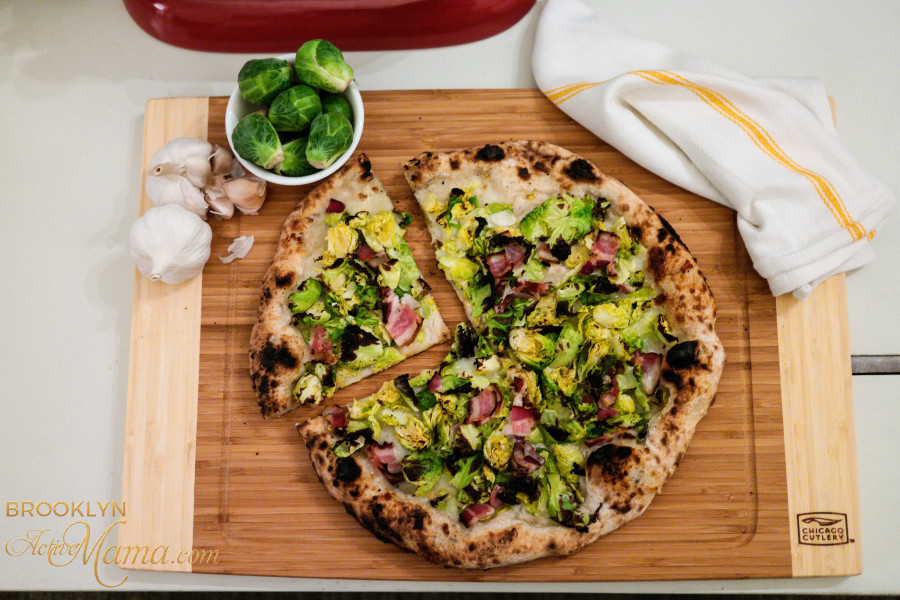 Finally I got some time to chat with Alexa. She was the sweetest and share some really good tips with me like:
4. It's all about dimension: Overhead shots work really well for things like pizza, but if the food has depth or a lot of layer it is better to really get all in there for the shot.
5. Kitchen towels work great: Sometimes adding a kitchen towel with a pop of color can make all the difference in your photo
6. The rule of thirds still applies: "Food photography is not a selfie, so follow the rule of thirds making sure your image falls just off center for best results. The rule of thirds divides your photo equally with two horizontal and two vertical lines.The focal point should fall along the lines or at their intersections."
7. Flash too harsh? Use a napkin: We have all been in a situation where the restaurant was dark so the food pictures come out looking kind of…rough. Alexa shared that simply draping your napkin over the flash of your phone or camera can create a softer glow.
8. Use pretty plates: Make sure your food is served on plates thatcompliment its colors, like arranging a beautiful winter salad on the WestEnd Corelle Market Street New York™ dishes. I personally love this Crimson 10.25 in plate for only $4.99 each!! It would be perfect for pasta with red sauce!
There was also a beautiful bowl of ramen perfectly staged that I practiced on. This was my FAVORITE because there was so much dimension and so much to focus on in the bowl.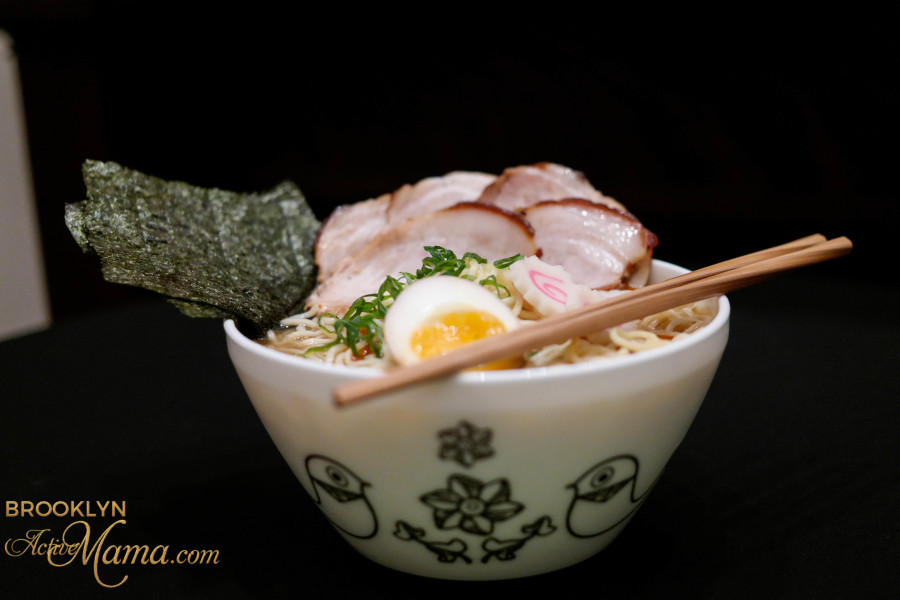 I really learned a lot at this event and I thank World Kitchen for hosting me!
Do you have any food photography tips to add? Did you know all of these? Did you learn anything new?
If you liked this food photography article be sure to check out these Healthy Mini Chicken Pot Pies!
Hi! I'm Nellie. I am a busy mama of three, wife to my high school sweetheart who loves to cook, workout and stay organized! I love to share helpful printables, the best recipes and fitness tips for the modern mom. I strongly believe that every mom can feed their family well, take proper care of themselves and have fun along the way! Read my story.
Get comfortable and be sure to come hang out with me on social. Don't grab your free fitness journal before you go!