This is a sponsored post about the unexpected moments from my 3rd pregnancy written by me on behalf of Baby Dove.
Being pregnant for the third time, so long after my first two pregnancies, I have learned a lot of things I didn't know the first (and second) time around.
1) You still have to mom…hard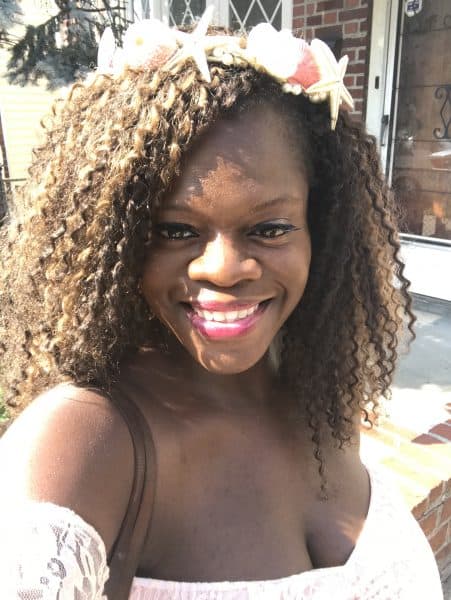 So you know that feeling when you are sick and you hope that the kids will have mercy on you, but they don't? That happens times 10 when you are pregnant. During my first trimester I hugged the couch so much and cried (internally) when I had to do basic tasks like cook and prepare meals for my children.
Although the kids are older (9 & 6) and more independent, I had to still be there for important school/camp events, school and extracurricular drop offs, and basic mom duties. You must complete all of these tasks while growing a human. Definitely more challenging the third time around!
2) Things are different, the older you are
Physically and mentally, things have changed dramatically since I was pregnant in my mid- twenties. Back then I was knee deep in my career, and having babies was all a part of the master plan. This baby wasn't planned, I am now in my mid-thirties and have learned how to slow down and enjoy the process much more. Being an entrepreneur allowed me to feel every single part of this pregnancy and I am SO grateful for that.
Related: How to Deal with Unsolicited Advice During Pregnancy
3) Listening to your body is more critical than ever
Things aren't as *young* as they were before! I was also fortunate enough to have babies before social media was such a critical part of our lives. Now I'm in all kinds of pregnancy Facebook groups and I do a LOT of googling with every single symptom. I probably know WAY more than I need to about side effects of pregnancy but I feel way more equipped and informed than ever. I know not to ignore certain symptoms, and I also know how to be an advocate for myself when it comes to my birth plan–way more than I ever did before.
4) You think you know it all? You don't.
I've been pregnant TWICE, so I know it all … right? Nope. I've experienced so many NEW things in this pregnancy, some great and some not so great. For example, I gained around 50-60 pounds with each boy, with this girl I topped out at 25 pounds gained. I had an amazing appetite with the boys and now? I barely eat like I *want* to. Every pregnancy is different, I learned that really quickly this time around!
5) Working out actually made me feel normal
With my first pregnancy I didn't go to the gym AT ALL. I was CRAZY nervous. With my second pregnancy I went until I couldn't see my feet anymore and I became self-conscious. This time, I never stopped. I still lifted weights, got on the treadmill, elliptical and even worked out with Shaun T.
I was able to workout consistently until 33 weeks and I am proud of that! I ignored the belly looks and I went to take care of myself and my mental state. I slept better at night and I feel that I haven't lost much progress on the muscle building front.
Another real and unexpected bonus of being pregnant again has been learning and using brand new products that are good for baby and nurturing for their skin. Now that I am more informed about the products that I use for ALL of my children I want to make sure that baby girl gets the best from the start.
I have been using Baby Dove with my newborn. It's made with 100% skin-natural nutrients which is perfect for a delicate baby's skin. The formula doesn't have any dyes, parabens or phthalates, it's hypoallergenic and has a tear free formula. I made sure to pack it in my baby bag so we can start things off right!
The products I chose to bring with me are the Baby Dove Rich Moisture Tip to Toe Wash, Baby Dove Rich Moisture Baby Lotion and the Baby Dove Rich Moisture Baby Bar. I love that they are all ophthalmologist, dermatologist and pediatrician tested. Plus, they have a mild and caring formula with a fragrance specifically developed for baby's delicate skin. The gentle cleansers are mild and caring, and the lotion soothes dry skin from the first use and leaves skin feeling clean and soft.
Nothing but the best for baby!
Grab a coupon for savings on your next purchase of Baby Dove products, and don't miss their cute new video!
This post was sponsored by Baby Dove. All thoughts and opinions are 100% my own.
These were some real and unexpected moments from my 3rd pregnancy, what did you think?
Hi! I'm Nellie. I am a busy mama of three, wife to my high school sweetheart who loves to cook, workout and stay organized! I love to share helpful printables, the best recipes and fitness tips for the modern mom. I strongly believe that every mom can feed their family well, take proper care of themselves and have fun along the way! Read my story.
Get comfortable and be sure to come hang out with me on social. Don't grab your free fitness journal before you go!