6 Impressive Core Workouts For Runners
If there is one thing that every runner should have–it's a strong core. Our core is at the center of our body holding us upright when we run and keeping us from toppling over when we become exhausted. The stronger your core, the less likely you are to get all slumpy (my new word!) when you run.
A few weeks ago I mentioned briefly about my never ending battle with my Diastasis Recti. After I wrote about it, I had a lot of you reach out and thanked me for talking about my struggle. It is one of those things that is a by product of multiple births, and although I recovered quickly after my first born, it's been really hard to recover after my second born.
Today I am sharing some diastasis recti specific abs exercises that will activate the deep core muscles and start the healing process. I am also sharing 5 more fantastic (normal) ab routines for EVERYONE in the latest installment of our very popular Workouts For Runners Series!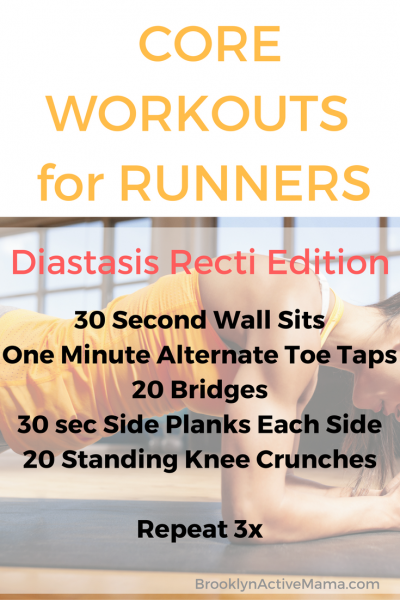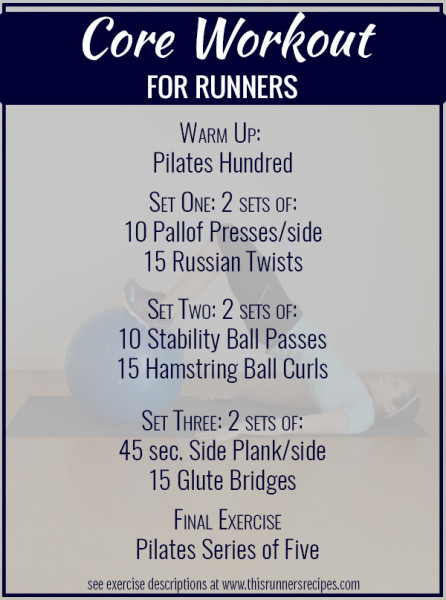 Check out more Workouts For Runners:
Hill Workouts For Runners: Beat The Beast!
Upper Body Workouts For Runners
Two A Day Workouts For Runners
6 Amazing Indoor Workouts For Runners
5 Easy Injury Prevention Tips For Runners
[Tweet "Check out these 5 #workouts that will strengthen your #core! #workoutsforrunners #runchat #bibchat"]
How often do you work on your core?