Speed Workouts For Runners
When I got into running seriously, a mere two years ago, I remember running as fast as I could and realizing that I will never win a race. I am okay with this but with everything in life there is room for improvement.
I really haven't worked on my speed much this year even though I know I need the work in order to simply get better at running. My competitive side simply does not activate when it comes to running, since it's more therapeutic than a sport for me. However, it would be nice to get a bit faster and spend less time on my feet when I train.
Lately as I brave the summer heat indoors on the treadmill for marathon training, I have been getting more comfortable with pushing the speed up for short intervals of time. I put on one of my favorite workout songs and go for it! Check out my workout below which can be done outside or on a treadmill:

Here are 5 more Speed Workouts For Runners from my favorite runner bloggers!
Carly @ Fine Fit Day
Allie @ VitaTrain4Life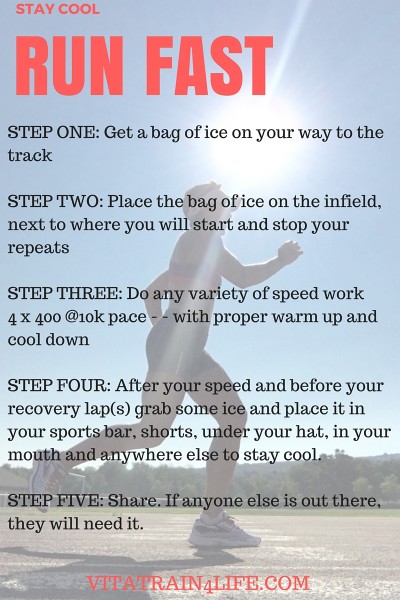 Sarah @ Run Far Girl
Angela @ Happy Fit Mama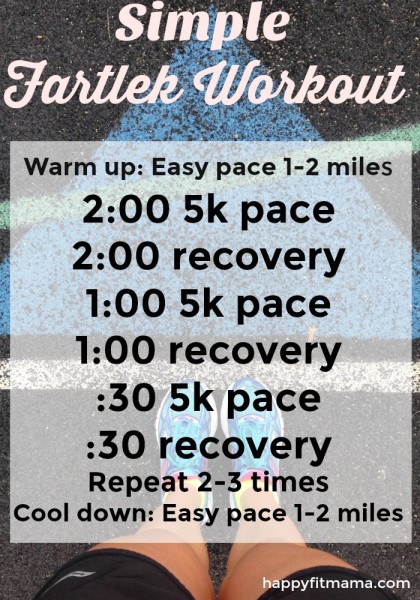 Laura @ This Runner's Recipes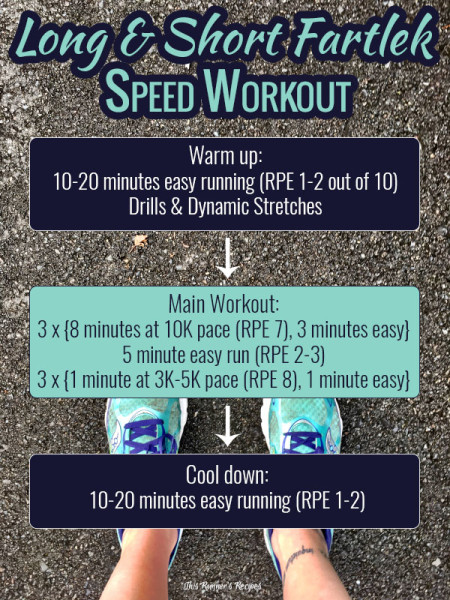 If you like these Speed Workouts For Runners be sure to try these
Have you been working on your speed lately? What do you do to pick up your pace?