How to easily wrap a wine bottle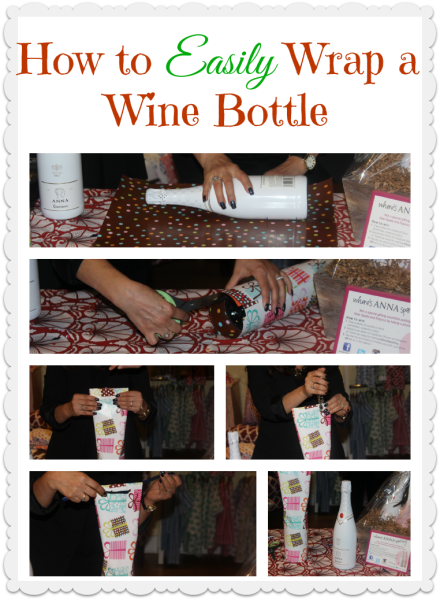 I learned a really cool technique for wrapping bottles at the momtrends event. It was so perfect and so easy that I had to share it with you guys!! The best part about it is that you can do it for the holidays, dinner parties, birthday parties you name it!
1) lay the bottle flat on its side, make sure there is at least an inch left on the bottom and 2-4 inches on the top
2) tape wrapping paper to one side and roll tightly, when you reach the end of the wrapping paper use 2 pieces of double sided tape to close.
3) on the bottom of the bottle cut slits into the one inch of extra paper.
4) tape pieces down individually.
5) stand the bottle up and smooth the edges into a "v". Turn the bottle around and tape the pieces closed (with double sided tape)
6) make sure the top is even and fold it over, toward the front, tape.
7) use hole puncher to punch 2 holes. Even centered.
8) grab ribbon and you can choose to get fun here, tie a bow, tie a knot. The simplest way is to cut your ribbon ends at a diagonal so you can slip them back into the holes if necessary.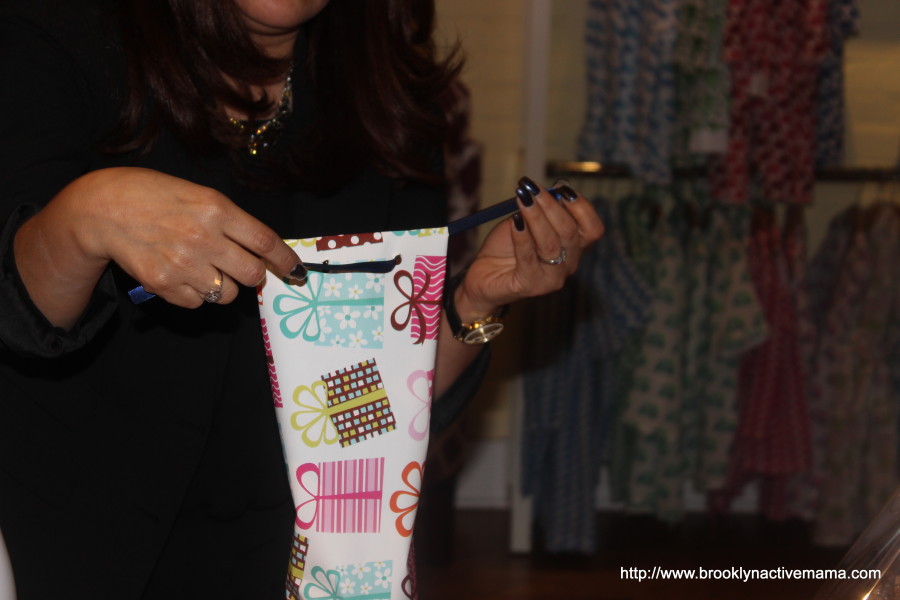 9) wala! You have got a perfectly wrapped wine bottle.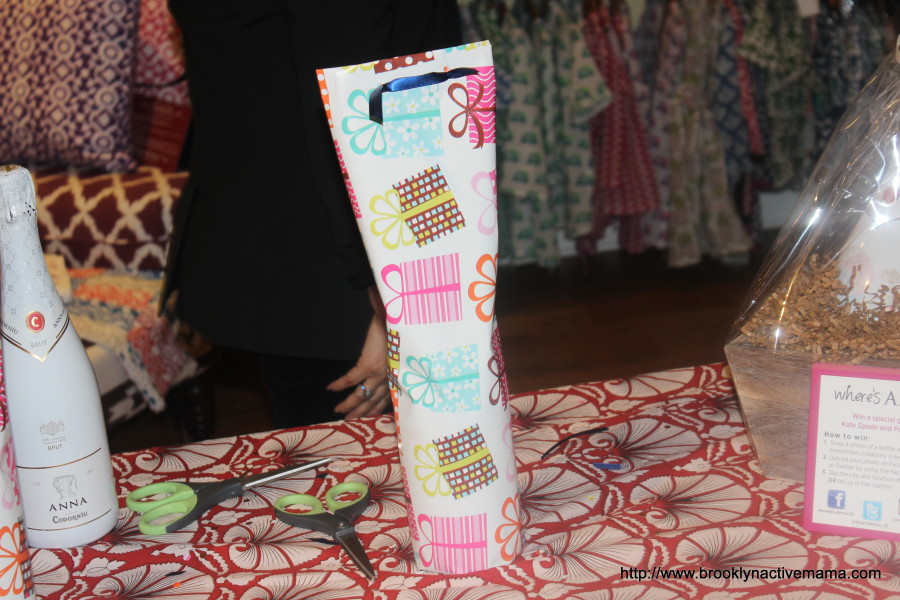 Do you take wine to parties as gifts? Have you ever attempted to wrap a wine bottle?