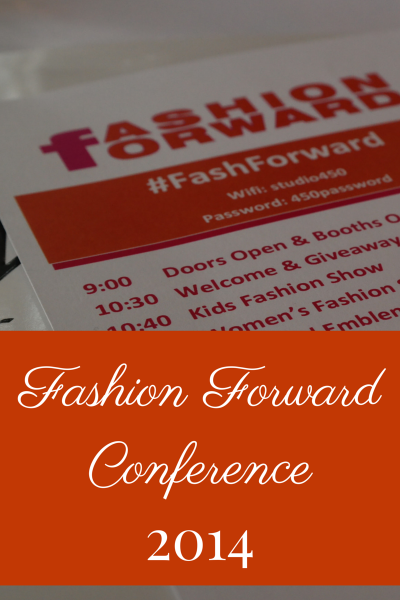 3rd Annual Fashion Forward Conference
You all know that I love my conferences. It like a social thirst I have that needs to be quenched with amazing agendas, new brands to check out and of course old friends to catch up with. This year's Fashion Forward Conference event was all of that AND more. The organizers truly out did themselves and I was happy to have attended.
Sponsor Booths
There were so many great sponsors this year, a lot of them I didn't know but there was a lot of old favorites as well.
The first table I approached was Kevita, a low calorie sparkling drink that worked as a probiotic as well. So many yummy flavors!
Next we had the blooming box that is a great subscription service for teens and tweens that comes with all the latest makeup and themed accessories.
We also had Cabi (a designer line that you can only get access to via invitation), Gwinnie Bee (another subscription clothing line for women size 10-24), one of my favorite brands Miraclesuit was there as well.
Fashion Shows
One of the highlights of the show is the fashion show that features the kids and moms of Fashion Forward. Some of the brands featured was Cabi, Miraclesuit, Gwinnie Bee, Bags by Alex and Ani and more.
The kids were just as adorable, the big hits were the costumes from Spirit Costumes:
Afterwards we had a panel on brands and what will be happening in the future with sponsorships. Although there was a lot of great information given the thing that stuck out to me was the fact that one of the panelists mentioned that the pool for bloggers is getting deeper and deeper. Which I totally agree with because there are SO many blogs out there! It's kind of insane, and that is why I appreciate each and every reader because you certainly could be hanging out somewhere else but I digress.
After a taco lunch with some of the best Guac I've had in a long time, we were able to hear from Christy Turlington about her organization Every Mother Counts. Every Mother Counts is a organization that supports maternal health all over the world. This organization came to be as a result of Christy's own complications after birth.
Fun fact: Christy is also a runner! She is running the Chicago Marathon in a few weeks and she will also be running the TSC Marathon here in NYC in November. She runs with her charity and over 100 runners. Her mantra while running is one mile, one mama. She thinks about each mother that may have to go the distance of 26 miles in order to receive maternal medical care.
Next we had a panel on social media, which is generally my favorite because I love to hear from women who are doing big things in the social media space.
These girl were so fun and personable! They gave great tips but my favorite was 1) in whatever you do, keep your voice. 2) don't use so many hashtags on installation (I am so guilty of this!) it make you look a bit desperate so stick with one or two if you need to add them.
As usual, I had an amazing time at the Fashion Forward Conference 2014! It was informative, super stylish and of course filled with amazing women.
Have you thought about Halloween costumes for the kids yet? Have you updated your fall/winter wardrobe?