Last week I attended Tylenol & Children Health Funds "Smiling It Forward" Tweet up right here in the city. If you remember, I went to this event last year and learned so much so it was a no brainer for me to attend again.
This year, the event was held at the Hudson Terrace on the West Side. We were sent upstairs to the beautiful top floor which had a retractable roof…when I grow up I want a retractable roof on my house!
Children's Tylenol teamed up with the Children's Health Fund  to create the the Smiling It Forward campaign. The Children's Health Fund is a mobile clinic that serves NYC kids and adults who can't otherwise get healthcare. Usually they visit shelters and sometimes they visit schools.
The mobile clinic is one of the the most high tech mobile units I have ever seen. The patients get checked in and their medical history is saved so that they can be treated again in the future if they need to.
There are lots of children books on the bus for the children and the entire unit is very child friendly. The doctors that have been working with the Children's health Fund have been there for more than 10 years. Amazing.
The event featured Q&A from Tanya Altman, a world class pediatrician that is one of my favorite because she gets it. She is a mom of young children too and she totally gets it from a young moms perspective. We asked her a lot of questions and here are the highlights of the tips she gave. There was a lot of concern about the Entrovirus and fevers because with the changing of the seasons a lot of our young ones have been getting the cooties lately! There were questions on everything from how to stay germ free to when should you really get concerned when your child has a fever.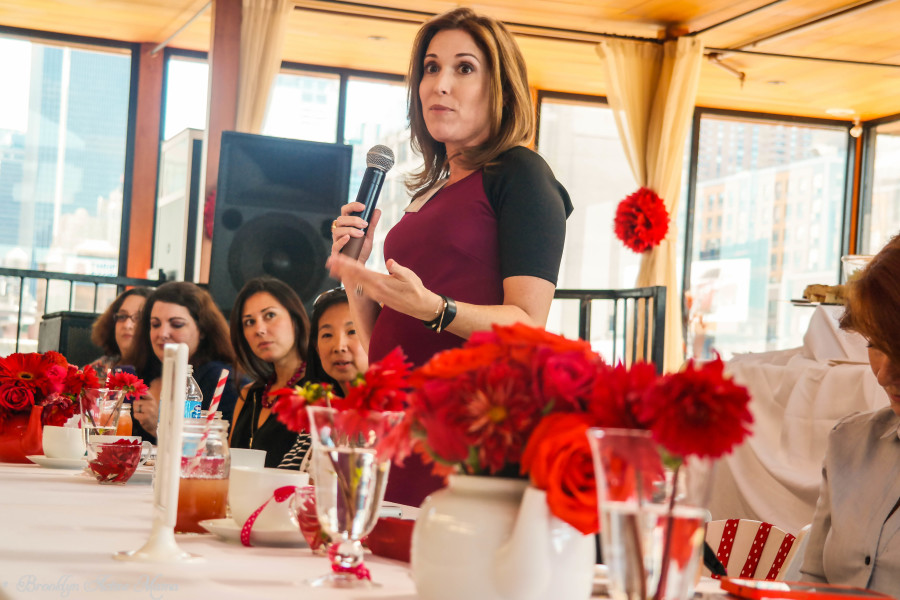 Six Tips For Moms During Cold & Flu Season
If your child has a fever of over 104 you should contact your pediatrician immediately
If you have a child with asthma, talk to your doctor immediately if you feel that they might have caught the entrovirus
If after 3 or 4 days your child has a virus and it hasn't gone away, you should call a doctor
Don't forget that your smartphone/tablet/device has germs too, so clean it!
Kids Wellness Tracker app – Children's Tylenol has an FREE app that keeps track of medications, flu shots and more
Plan ahead and stock up your medicine cabinet for cold and flu season, don't forget to go through your medicine cabinet and get rid of old and expired medications.
[Tweet "Check out these 6 tips for moms during cold and flue season from @drmommycalls"]
For more information on Enterovirus, check out these sources I scouted on the web:
Washington Post – What is Enterovirus?
Center of Disease Control – Prevention and treatment of Enterovirus
Have you been taking extra caution during this cold and flu season? Have you heard about the enterovirus?